Say No To 0870
Cut call costs to these hideous numbers
Dialling a number that starts 0870, 0845, 0871 or 0844 should ring alarm bells. They generally cost far more than a call to a normal 01, 02 or 03 number – but you can slash the cost to zero.

Thanks to regulations introduced in 2014, these expensive numbers are less common than they used to be, yet you may still find them in certain cases – such as a sales line for a travel firm or the box office for a cinema or theatre. Not only do you have to pay, the company you're speaking to may profit from the call – even if you're calling to complain.
Non-geographic numbers explained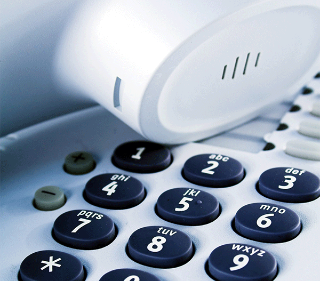 Non-geographic numbers – those that don't start 01 or 02 – have their own special pricing arrangements. Calls to 03 numbers are charged at the same rate as 01 and 02 numbers, and 080 numbers are free. However, other non-geographic numbers such as those beginning 084 and 087 – now dubbed "service numbers" (along with 09 and 118 numbers) – usually cost more than geographic numbers.
In June 2014 such numbers were banned for "post-contract" (ie, after you've paid for something) customer service lines for retailers, traders and public transport companies. From October 2015 the ban was also extended to the financial services sector. It is still lawful for organisations to use them for sales, technical or information lines though.
The more expensive numbers are also often excluded from landlines' inclusive call plans. For a breakdown of how customers are now charged for these types of numbers, including the way the cost of a call is now split between 'access' and 'service' charges, see below. These are the main offenders:
0870, 0871 & 0872 – The service charge for calls to these numbers was recently capped by Ofcom. Some landlines include 0870 in inclusive call plans; mobile plans do so only rarely. 0871 and 0872 numbers are generally not included in any allowances. 087 numbers with a service charge of more than 7p/min (or, if it's a fixed rate, 7p/call) are regulated by the Phone-paid Services Authority (PSA).


0845, 0843 & 0844 – The service charge for calling these has also been capped, though at a lower rate than 087 numbers. 0845 numbers are included in some landline providers' plans (though fewer than 0870 numbers); 0843 and 0844 numbers generally aren't. Again, mobile plans almost never include these numbers.
Why do companies use these numbers?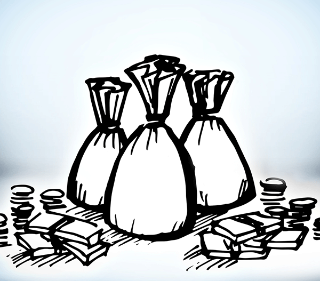 The answer is simple: non-geographic numbers are often revenue makers. A search of "buy 0844 numbers" reveals all; telecom providers offer companies numbers that can "make a 2p per minute rebate".
A simple calculation based on this shows that these numbers can earn companies big bucks. Imagine they receive 3,000 calls a day, each lasting 10 minutes. That would generate £219,000 for the company over 365 days.
Some companies deny that they profit, often using cleverly worded disclaimers such as: "We're not paid when people call our numbers." This can mean that in return for using an 087/084 number, they're supplied with high-tech call handling and routing technology, and the provider gets the revenue.
Are 0870 and 0845 calls 'inclusive'?
Numbers starting with 0870 and 0845 are generally NOT covered by mobile allowances, but some landline providers do include them. Other 084/087 numbers are never inclusive.
Many home phone packages have 'inclusive calls' that you can make without additional charge, but they're often restricted to weekends and/or evenings (though you can always pay more for a plan with more calls).
For years, calls to 0870 and 0845 numbers were not normally considered inclusive. But when BT added both 0870 and 0845 as inclusive numbers to call plans in Jan 2009, many others followed.
However following the introduction of Ofcom regulations on certain call charges in July 2015, some landline providers stopped covering 0845/0870 numbers. Here's how providers treat 'em at the moment:
PROVIDER

0870

0845

BT (i)

Yes

Yes

Co-op
No
No

EE

No

No

Plusnet

Yes

Yes

Post Office

Yes

Yes

Sky

Yes

Yes

SSE

Yes

Yes

TalkTalk

No

No

Virgin

Yes

Yes

Table correct as of 22 January 2018. (i) BT excludes calls to some 0845/0870 access numbers.
The cost of 0870 & 0845 calls
Ofcom introduced regulations on 1 July 2015 that changed the way consumers are charged for calls to 084, 087, 118 (directory enquiry), and 09 (premium-rate) numbers.
Ofcom did this in an effort to make it clearer how much you're paying and to whom exactly. Sadly, this move may end up costing consumers more for these types of calls in some cases – see the 0845 and 0870 number price hike MSE News story for more.
Now when you contact businesses and organisations using the 084 and 087 prefix, as well as 09 and 118 numbers, the cost will be split into two parts: an access charge, set by your provider, and a service charge, set by the company you're calling.
By adding the two together, you can work out how much you'll pay for the call. For more information on the new pricing structure, see Ofcom's section on UK Calling.
Access charges
These are charged per minute by your provider to connect your call. Since the introduction of the regulations, each provider sets the same access charge for calls to all types of 084, 087, 09 and 118 numbers.
Also, the time of day you call doesn't dictate the access charge – it's the same rate regardless. The only time this may be relevant is if you have a home phone package with inclusive calls at certain times that covers 0870/0845 numbers.
If you don't have such a package, or if you're calling outside your call plan or from a mobile, here's a breakdown of the access charge for each one:
PROVIDER

HOME PHONE ACCESS CHARGE

MOBILE ACCESS CHARGE

BT (i)
13p/minute
30p/minute
Co-op
9p/min
21p/min
EE (ii)
11p/minute
50p/minute
O2

N/A
55p/minute
Plusnet
9.58p/minute
N/A
Post Office
11p/minute
N/A
Sky
11.5p/minute
45p/minute
SSE
10p/minute
N/A
TalkTalk

10.5p/minute
25p/minute
Three

N/A
45p/minute
Virgin Media
11.25p/minute
45p/minute (iii)
Vodafone
11p/minute
55p/minute

Table correct as of 22 January 2018. (i) BT says customers on its low-income tariff will not pay the access charge for any call. (ii) Includes Orange and T-Mobile re mobile access charge. (iii) Certain Sim-only and 'Freestyle' Virgin Mobile plans will include calls to 0845 and 0870 numbers as part of their allowance.
Service charges
These are charged by the organisation you're trying to call – they must clearly state the charge wherever they advertise or promote these numbers. If you see an 084, 087, 09 or 118 number advertised without the service charge clearly displayed alongside, consider reporting it to the Advertising Standards Authority (or PSA if it's a number with a service charge of more than 7p/min or 7p/call).
Ofcom has capped service charges at 7p/minute for numbers beginning with 084 and 13p/minute for those beginning with 087. Calls to 09 numbers can cost up to £6/call or £3.60/min, depending on how they are charged, while there's no service charge cap on 118 numbers.
Service charges will vary greatly, so make sure you always check carefully what they'll be before calling. If it isn't clear, try to get in touch with the company's customer service department by email. In any case, the rate shouldn't be more than the caps mentioned above.
For all the latest deals, guides and loopholes simply sign up today - it's spam free!
How to fight back
If your provider doesn't include calls to 0870 or 0845 numbers, the simplest thing to try is dialling 034 or 037 in place of 084 or 087, as many companies have replaced their service numbers with the 03 prefix (a standard-rate alternative) and simply may not have updated their advertising yet.
If that doesn't work, there are other ways to dodge the numbers altogether.
SayNoTo0870.com
Often, companies have geographic (01, 02 or 03) numbers that will enable you to reach the same place. The website SayNoTo0870.com has a searchable database of alternative numbers to help you work around the charges.
These come in two main types:
Alternative departments

Many big companies have a range of numbers for different departments. Numbers starting 0870 may be used for one department, while 0800 numbers (which are now also free from mobiles) or geographic numbers may be used for another.

Try dialling whatever standard-rate or freephone number you can find for the company and asking to be put through to the relevant department.

The 'calling from overseas' route

Many companies list standard numbers as an alternative that may be dialled when you're overseas. Use these numbers from the UK simply by replacing the +44 prefix with a 0 (eg +4420 7123 XXXX becomes 020 7123 XXXX).

Some companies have wised up to this, though, and block access to their dedicated overseas numbers from UK landlines. To get round this, try calling from your mobile. Alternatively, add 141 to the start of the number – this hides the caller's ID from the recipient, masking the country of origin.
Problems with SayNoTo0870

As the site is crowd-sourced, there's nobody verifying that the numbers submitted are genuine. This means there are quite a few dud numbers listed. Even worse, wilfully fake ones could be posted by scammers, so be extra careful if using it for a sensitive number, eg, your bank's.
Furthermore, SayNoTo0870 uses adverts straight from Google to help fund it. Sadly, Google automatically places ads to match the site content; paradoxically meaning that 0870 providers are often advertised on the site. Luckily the ads rotate, so many people won't see this, but if you do, you now know why.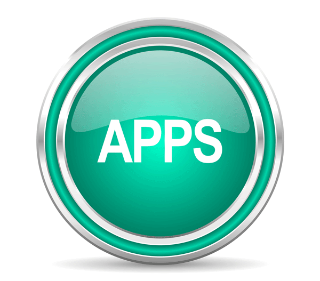 Mobile apps to combat 0870/0845 costs
There are now some clever third-party mobile programs which can search for alternative geographic numbers when you're on the go:
WeQ4U for iPhone and Android

Available for iPhone and Android, this handy free app allows you to make calls to most 08 numbers using an alternative. It touts a more extensive database of numbers than SayNoTo0870.

It will also queue for you if you're on hold with a company and call you back when you get through to an agent so you don't waste minutes waiting. If you don't have a smartphone you can still use the service by following the instructions on its website.

0870 for iPhone

The iPhone version is available from the App Store for free, and works in much the same way as the SayNoTo0870 site. Version 1.2 supports copy and paste, and will tell you whether it found a cheaper number before putting you through, but if no alternative's available you'll still pay full price.

SayNoTo0870 for Android

A similar app for Google Android phones is also available from the Google Play Store and doesn't cost a penny. It'll tell you whether an alternative number's been found and let you decide whether to use it or the original pricier one.
While feedback has been very positive so far, using these applications is at your own risk; we can't accept responsibility should an issue arise.
Add-ons
EE and Vodafone offer specific add-ons for pay monthly calling 084 and 087 numbers (including the access charge and service charge). If you make regular calls of this type, such an add-on may be a good option.
Alternatively, Virgin Sim-only* tariffs and airtime tariffs on 'Freestyle' contracts costing £8/month or more and certain get a limited number of calls to 08-numbers included as part of their monthly allowance.
How to complain about your provider
The telecoms industry doesn't have the best customer service reputation, and while a provider may be good for some, it can be hell for others. Common problems include connection issues, slow data speeds, unexpected charges and more. It's always worth trying to call your provider first, but if that doesn't help...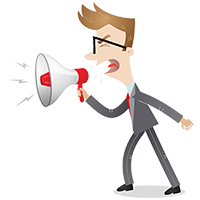 Free tool if you're having a problem
This tool helps you draft your complaint and manage it too. It's totally free and offered by a firm called Resolver, which we like so much we work with it to help people get complaints justice.
If the complaint isn't resolved, Resolver will escalate it to the free Ombudsman Services (or CISAS if you're complaining about EE or Virgin Media).
Important: if your issue is about a voucher or incentive that was part of an MSE Blagged deal, then instead just let us know by emailing voucherhelp@moneysavingexpert.com as that's usually quicker.
For all the latest deals, guides and loopholes simply sign up today - it's spam free!
Have your say in our forum!