Cheaper Train Season Tickets
How to cut the cost of commuting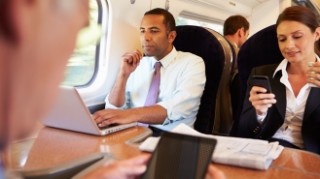 Commuting to work is expensive, with many paying £1,000s for rail, tube or metro tickets each year and a ticket price hike in the New Year set to heap on further costs. So it's vital to go for the cheapest ticket possible – it can save you £100s each year.
The average cost of rail fares rose by 3.4% in January - the biggest hike in five years (see the Rail fares rise MSE news story for full details) - making saving money on train travel even more crucial.
Whether your season ticket is soon up for renewal or not, it's almost always the cheapest way to travel. This quick guide shows you how to buy a season ticket - even if you can't afford to pay the full price upfront.
Join the MSE Forum Discussion