Cheaper Train Season Tickets
How to cut the cost of commuting
Get Our Free Money Tips Email!
For all the latest deals, guides and loopholes - join the 12m who get it. Don't miss out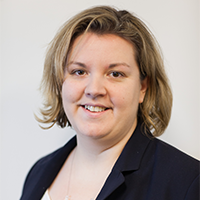 Updated February 2018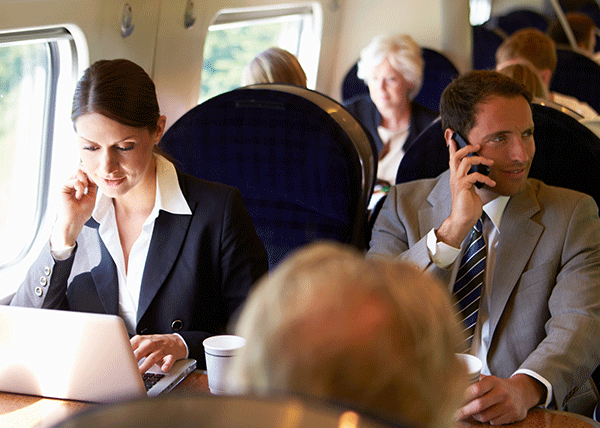 Commuting to work is expensive, with many paying £1,000s for rail, tube or metro tickets each year. So it makes sense to go for the cheapest ticket possible – it can save you £100s each year.
The average cost of rail fares rose by 3.4% in January - the biggest hike in five years (see the Rail fares rise MSE news story for full details) - making saving money on train travel even more crucial.
Whether your season ticket is soon up for renewal or not, it's almost always the cheapest way to travel. This quick guide shows you how to buy a season ticket - even if you can't afford to pay the full price upfront.
In this guide...
Season tickets usually win on price
Across the country, whether you're Oyster-carding from Orpington or taking the train from Tiverton, you could save a decent chunk of cash by getting an annual season ticket rather than buying 12 monthly ones or – even worse – weekly travelcards.
"Surely I won't save that much? I'm still using the same train line, just as often," you may say. But this is actually the best way to cut your commuting costs, often slashing the cost of travel by £100s each year.
How much can an annual ticket save?
This table shows a few examples of how much you could save by buying an annual season ticket when commuting into some of the UK's major cities...
Monthly versus annual season tickets
City/Town
Journey
Monthly ticket cost
Annual ticket cost
Savings/yr
Belfast
Carrickfergus to Belfast Central
£95
£892.80 (1)
£247.20
Birmingham

Rugby to Birmingham New Street (2)

£142.90

£1,488

£226.80

Cardiff
Barry Island to Cardiff Queen Street
£68.40
£712
£108.80
Glasgow
Greenock West to Glasgow Central
£156.70
£1,632
£248.40
London
Crystal Palace to Oxford Circus
£148.70
£1,548
£236.40
London
Colchester to Liverpool Street
£577.60
£6,016
£915.20
London
Guildford to Tottenham Court Road
£415.20
£4,324
£658.40
Manchester
Hazel Grove to Manchester Piccadilly
£96.80
£1,008
£153.60

Table correct as of December 2017. (1) Translink offers a monthly direct debit payment option for an annual travelcard. Taking this option would cost £948.60, more than paying upfront, but still less than buying 12 monthly tickets. (2) Only valid via Coventry.
Four ways to spread the cost of a season ticket
It's hardly a secret that buying 'in bulk' usually saves on commuting costs, but the main problem is that many people can't get the cash together to be able to afford paying a one-off sum of what is often £1,000s in just one month. Luckily, there are several ways around this, and they don't all cost the earth. Here are five ways you can spread the cost of buying a season ticket. Read through until you find one that suits you.
1. Get an interest-free loan from your employer – the CHEAPEST option
Many employers offer interest-free, or low-interest, season ticket loans.
Your employer will either give you a cheque made out to the travel company you're buying the season ticket from, or will give you the cash into your bank account for you to use on the ticket. It will then take the repayments from your net salary in 10 or 12 instalments. It's worth asking your employer if it does this, or, if not, if it can start offering this scheme.
Cost to you for the season ticket (using London Zones 1-3 as an example): £1,548 – a saving of £236 compared to paying monthly.

2. Get a 0% credit card
If your employer doesn't offer a season ticket loan scheme or you're self-employed, another way to get a loan for the annual ticket without having to pay any interest is to get a 0% credit card, provided you pay it off during the 0% period. Interest-free credit cards are a great way to spread the cost of your annual travelcard.
Try the Halifax card as it gives you a 0% period for up to 30 months - enough to cover two annual travelcards. Budget to pay your first season ticket off in 12 months, and then you have another 18 months in which to pay off next year's (though always pay off as soon as you can).
Always clear the card or balance transfer any remaining debt by the time the 0% period ends, or you'll pay 18.9% representative APR on the balance left over.
Now you could get a new 0% credit card every couple of years, but only if your credit record's good enough to do so. There are several different cards out there, so this is worth a try. For the top deals, see our Best 0% Credit Cards guide. And you can use our Credit Card Eligibility Calculator to see which cards are likely to accept you.
Cost to you for the same season ticket as above (assuming you clear the balance within a year): £1,548 – a saving of £236 compared to paying monthly.
3. Join a commuter scheme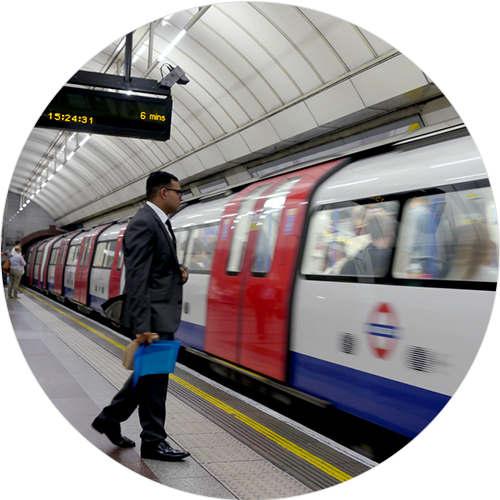 Another option is to sign up to a scheme such as those below (though paying upfront - if you can afford to - or using one of the options above is usually cheaper).
CommuterClub: You can pay for your annual season ticket over 11 months via a finance scheme.

How it works. CommuterClub pays the upfront price for you, gives you the ticket, then asks you to pay it back in 11 monthly installments – at the same monthly rate (rounded to the nearest pound) you'd pay if you bought monthly tickets, but you don't make that final 12th payment. As this counts as a loan you'll need to pass a credit check.

CommuterClub makes money because your 11 repayments still add up to more than it paid for the ticket given buying a ticket upfront is usually cheapest.

How good a scheme is CommuterClub? We looked at a few examples and in all, the overall annual cost via CommuterClub was cheaper than buying monthly tickets from a train firm but more expensive than buying it upfront.

Eg, on an annual London Travelcard zones 1-3 without using the deal above, it works out like this... Buy upfront cost from train firm: £1,548, Pay monthly price from train firm: £1,784 (£148.70 x 12), CommuterClub cost: £1,639 (£149 x 11).

So via the club it's £91 more expensive than buying upfront (equivalent to an annual interest rate of 5.6%, or 10.6% rep APR), but £145 cheaper than paying monthly.

CommuterClub has had past problems. It wrongly took £100s from unsuccessful applicants due to a "technical error" in October - see the CommuterClub wrongly charges non-customers MSE news story for more details. It tells us the incident was rectified within 12 hours, everyone got a refund and measures were put in place to prevent a repeat.

Cost to you for the travelcard: £1,639 – a saving of £145 compared to paying monthly.

MyCommute4Less: You pay MyCommute4Less back over 10 months, which means higher monthly payments, but also less 'interest' to pay, as you have the debt for a shorter length of time.

Staying with the example of a zone 1-3 travelcard, the commuter saves almost £160 buying an annual travelcard through MyCommute4Less over buying monthly travelcards. MyCommute4Less makes its money by charging 5% of the cost of the travelcard as a fee. So, when a commuter buys a zone 1-3 travelcard, it takes a fee of £77.40. The representative APR for these loans is 9.5%.

Cost to you for the travelcard: £1,625 – a saving of £159 compared to paying monthly.
4. Save up!
Saving up every month in advance is going to be one of the cheapest ways to do this. But, while you're saving, it requires you to effectively pay for your season ticket twice a month for the first year – once for your current card and once to build up your savings – and requires you to save for a year before you can get your first annual season ticket.
Cost to you of the travelcard: £1,548 – a saving of £236 compared to paying monthly.
What if I can't use any of these methods?
If you can't use any of these methods, then sadly, you won't be able to save this time around.
But it's worth looking at your finances and doing a proper budget. Is there anywhere you can cut back in order to be able to save for next year? Or, if you've a low eligibility score for the credit cards, could you take steps to improve your credit score so you could get one in the future? Our Credit Scores guide has the lowdown.
For more information on cutting the cost of train travel, read the Cheap Train Tickets guide.
Commuting Q&A
What if I lose my ticket?
What happens depends on what sort of ticket you have. If it's one that can be loaded on to an electronic card, then you can just go to the train company or TfL and get a new card (you may have to pay £3-£5 as a deposit). The season ticket will be registered to you, so can just be transferred to the new card, and the old card cancelled.
Train companies that only provide paper tickets (which is most of them) have a bizarre rail ticket clause stating that you can only have one replacement for a paper ticket each year. So if you lose it twice, you'll need to pay for the second replacement at full season ticket price, unless there are exceptional circumstances such as robbery or theft.
I work part time – so a season ticket's not worth it. What do I do?
This has been a long-standing issue for part-time workers, especially those commuting long distances.
It's something the Government has committed to addressing although progress is slow, only one pilot scheme has so far materialised.
However, part-time commuters in the London area can take advantage of cheaper fares without buying a weekly ticket, as the daily fare cap on Oyster cards was cut in January 2015 to be equivalent to one-fifth of the relevant weekly travelcard.
I'm over 60. Do I get a discount?
A Senior Railcard allows all over-60s discounted travel. It costs £30 a year, and if you get one, then you can get a third off all Anytime, Off Peak and Advance fares.
However, it won't work on season tickets, so you'd need to calculate if your daily tickets with the discount are better value for travelling than a season ticket.
Watch out if you're making journeys in the south-east and east of England (the Network Railcard area), as you will be restricted in terms of what time you can travel if you use the railcard – annoying if you're commuting to work during peak hours.
I don't commute every day. At what point is it better to buy a monthly card than daily tickets?
This'll depend on how much your journey costs, and how often you commute.
If we assume a daily round-trip cost of £10, and a monthly ticket cost of £120, you'd be better off with a monthly ticket than paying daily if you commuted 13 days/month or more.
The average month has 22 working days, so in this case you'd have to be travelling in more than half the days to make the monthly ticket worth it.
If you don't know in advance how many days you'll be commuting, then it may be worth chancing the pay-as-you-go route, and trying to minimise trips.