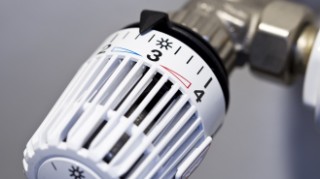 Cheap heating oil
Find the cheapest prices & haggle down costs
More than one million UK households that rely on a heating oil tank to warm their homes risk overpaying due to an under-regulated market that gets too little political attention – and right now, prices are at all time highs. There's no slick solution, but there are things you can try to cut heating oil prices.
Most households with heating oil should have got a £200 payment – if not, you can now apply
Update Wednesday 8 March 2023: Households in England, Wales and Scotland that don't use main gas – such as homes with heating oil, LPG or biomass boilers – get an additional £200 to help with energy bills this winter, on top of the £400 most have already received from their electricity supplier.
Energy providers have told us that households with a direct relationship with an electricity supplier should have now received the £200, either by email, post, bank refund or credit to your electricity account.

If you've not got yours, or you don't have a direct relationship with an electricity supplier, you'll need to apply online or by calling 0808 175 3287 (0808 175 3894 in Northern Ireland) by 31 May 2023.
We've full details in our Struggling with your energy bills guide.
8 heating oil need-to-knows
Heating oil is a fuel for home heating and hot water. Unlike homes connected to the main gas grid, where the fuel is essentially piped in on demand, home heating oil is delivered in a lorry and stored in a tank near your home. You'll still be connected to the electricity grid for your electricity supply.
These are the key need-to-knows about heating oil, but if you just want tips on how to save when buying, see How to buy heating oil.
There are two main types of heating oil – gas heating oil and kerosene. Kerosene is more common in homes, while gas heating oil tends to be used more in commercial properties. If your boiler does take both, you'll likely be better off going for kerosene.

Kerosene comes in two grades – standard and premium. Premium kerosene contains additives which makes it last longer, though you'll pay more for it.

Shockingly, there's no regulator to look after heating oil users, leaving you high and dry on price transparency and fairness, and making it more difficult when it comes to resolving complaints and disputes.

There is, however, a voluntary industry-run code of practice some suppliers subscribe to via the UK and Ireland Fuel Distributors Association (UKIDFA) – the main trade association for the oil distribution industry.

The code asks members to clearly explain payment options and charges, not to change unit costs once agreed and to resolve incorrect deliveries, among other things.

All UKIDFA suppliers are also members of UtilitiesADR, an independent alternative dispute resolution scheme for non-regulated issues (such as heating oil) between consumers and utility providers.

Check your supplier is accredited with the UKIFDA, it should bear a logo on its website.

For more, see Your rights if things go wrong.

The average domestic heating oil tank can hold between 1,000 and 1,500 litres of home heating oil. On average, UK households get through around 2,500 litres of heating oil each year (according to one major supplier).

So depending on the size of your tank, you'll likely need three deliveries each year – at a minimum – to cover your usage.

Of course, this all depends on the size of your tank, how much heating oil you use, and how much you can or are willing to order at a time.

Quick questions

Stored correctly, in a tank in good condition, home heating oil should last for to 18 to 24 months.

To make sure your fuel last as long as possible, it's a good idea to get your tank checked regularly, to make sure there's no corrosion, and always make sure it's sealed properly or dirt, water and debris could get in an affect the condition of the fuel.

You can store a small amount of heating oil – up to 30 litres, provided you use a suitable container.

Any more than that and you'll need permission from what's known as a local Petroleum Enforcement Authority. You can find yours on the Health and Safety Executive website.

The minimum amount of heating oil you can order is 500 litres a pop, which could set you back about £450. It's a big outlay, so it's important to manage your cash properly.

You may want to think about putting cash aside each month specifically for your oil, using a credit card or paying by direct debit.

How do direct debit payments for heating oil work?

Suppliers will usually ask you to pay for you first order upfront as normal, but will then agree to a set amount you can pay each month to cover future orders, so you don't need to pay everything upfront again.


You can order a delivery any time you like, and the money will be taken from the account to cover it.

While you can usually stop the direct debit at any time, the downside is you're far less likely to go out and haggle with other suppliers when you have the convenience of a direct debit. Don't let it drive you towards apathy.

Put cash aside each month

As bigger orders get bigger discounts, you're usually better off buying larger amounts less often. However, this means a big outlay for every order, so you may want to work out how much you spend each year on oil and put this aside each month in a savings account.

For example, if you make three orders of £500 per year, you should be saving £125 per month. Put this away in the top easy-access savings account to boost interest.

Pay by credit card to get cashback and extra protection

If the supplier doesn't charge extra for paying on credit cards, use a cashback card and you can get up to 5% back. But ONLY do this if you'll pay back the card in full each month. See Top Cashback Cards for the best buys.


What's more, on goods worth £100+, if you pay at least 1p on a credit card, then if something goes wrong, the card company is jointly liable for the whole cost of the item or service, along with the retailer. While it should work, it's not tested for heating oil purchases. See our Section 75 guide for more.

Quick question

Direct debit schemes generally run over a 12-month period, with providers reviewing your account each year.

If you've not paid enough, you'll usually be asked to make up the difference. If you've overpaid, you can either request a refund, or keep it to use for future heating oil orders.

One supplier, Watson Fuels, even pays around 2% interest on any excess cash in your account. But don't go for it unless it's cheapest, which is far more important.

While not guaranteed, in general the more oil you buy the better discount you can get. Whether this is buying ahead for the year, pairing up with a neighbour or joining an oil-buying group – the bigger the buy, the bigger the savings, so joining a group will probably get you the best price.


What's more, bigger orders also means more power when haggling, see Haggle down prices for more.

Group together for purchase power


In the right kind of numbers, bulk-buying heating oil as a village can give you leeway to negotiate better deals with the oil suppliers.

Just make sure everyone involved lives in the same area – the supplier can give better discounts because it's saving on delivery costs by not having to make multiple trips to the same area..

Lots of heating oil clubs already exist, set up by individuals or companies. Some charge a small admin fee, but steer clear of any asking for large amounts.

Set up your own buying club

Setting up an oil club is fairly simple, but does require someone who's willing to chase quotes and organise members. About 20 people ordering around 10,000 litres of oil is the optimum for getting a really good deal while still being able to organise a group easily.

Simply ask people in your area to commit to an amount of oil and get quotes for the group (or take it in turns) every month or so.

Even teaming up with just one neighbour can save a decent amount. The heating oil company will strike a deal and bill each person individually. Most firms are happy to do this provided you live reasonably close to each other.

Both the oil you buy and the tank you store it in cost big, so if things go wrong you'll be seriously out of pocket.

The Oil Firing Technical Association (Oftec), the body which represents heating equipment suppliers, suggests you get an annual tank inspection for starters. But you can do simple checks for corrosion, cracks and discolouration yourself, and make sure no debris can get into the tank to affect the oil. See Oftec's guides for more.

Watch out for heating oil theft

Heating oil theft still happens. Here are a few things to try to limit the risks:

Check you're covered by your household insurance (see our Cheap Home Insurance guide). Ask if it will cover you for loss and theft, plus damage and clear-up costs if there's a spillage.


Keep all gates to your property closed and securely locked at all times. Ensure gates and fences are in good repair.


Install suitable security floodlighting and consider installing CCTV around your property.



The location of oil tanks can be a critical factor. Ideally they should be situated within sight of your home, but not visible from the road. If tanks are visible, plant hostile (thorny) shrubs around your tank.

Thieves will think twice before forcing their way through a prickly hedge, and the smallest trace of blood or shred of ripped clothing could provide enough forensic evidence to identify the offender.

Regularly check fuel levels so you easily spot if the level drops. Most homeowners only check their tanks every few weeks, and therefore wouldn't realise how much oil their tank contained. Remote electronic oil monitors, which set off an audible alarm if the oil level in the tank suddenly drops, can be fitted to most tanks.


Install lockable caps with crop-proof padlocks/fittings and, where possible, fit vulnerable fuel hoses with hardened/flexible casing so they are harder to cut.


If you are installing or resetting an oil tank, consider securing the tank in an alarmed, ventilated, locked structure or cage. But please remember the oil tanker driver will need access to fill the tank.


Don't think that just because you don't have a mains gas supply, you can't switch your electricity supplier.

Yet right now, there are no meaningfully cheaper deals than the energy price cap, so for most it's unlikely to be worth switching your electricity supplier.

If you have heating oil but want to switch to standard gas, most households can usually be connected to the mains gas network, but it can cost huge amounts, depending whether you're near existing pipework or not.

If your home is within 23 metres of a gas main, it's easier

If you're close to a gas main, you will be able to get a connection. First, you'll need to speak to your gas 'distribution network operator' (you can enter your postcode on Energy Networks Association website to find yours) to see if your home can be connected and to get a quote.

You can usually apply online or over the phone, and prices tend to range from around £500 to £1,500 to get your home connected to the mains.

You'll need a meter installed from an energy supplier (such as British Gas, E.on, etc). Some will do this for free but others charge, so make sure to ring around a few suppliers.


You'll also need to invest in a new boiler and pay for it to be installed, which could cost anywhere between £2,000 and £5,000. Finally, there will be costs associated with the decommissioning of your old oil tank.

If your home isn't near a gas main, it can be very expensive

This is where things can get really expensive. Gas network operators can extend their network to reach you, but it can cost huge sums.

You can band to together with the local community and share the cost via projects known as 'gas infills'. This is where the operator lays new gas mains and service pipes to connected homes and businesses to its network, and the cost is spread across properties within the project boundaries.

You'll need around 30%-40% of properties within the local areas to be interested initially for the network operator to consider extending their network to your community.
For all the latest deals, guides and loopholes simply sign up today - it's spam free!
When to buy heating oil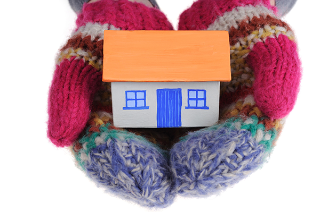 Heating oil prices in the UK tend to follow trends in global oil prices, which are in turmoil right now due to the crisis in Ukraine – hitting 14-year highs in 2022.
This has led to a rapid rise in heating oil prices in the UK. What's more, the situation is changing so quickly, with prices spiking massively day-to-day, we've heard of orders being cancelled, suppliers asking for additional payments and people struggling to get quotes for oil deliveries on comparison and broker sites.
As prices are linked to the global oil market, and the UK wholesale energy market (what energy suppliers pay for gas and electricity) prices can fluctuate daily.
The mains gas and electricity suppliers can buy chunks of energy well ahead of time when prices are cheaper, but heating oil suppliers can't do this. That means short-term fluctuations have much a bigger impact on prices, so timing is everything. The situation in Ukraine has massively affected prices right now, but as a general rule:
Summer's usually the best time to buy as low demand drives prices down. Higher demand in winter means December is often the priciest.
Yet it's also important not to leave buying oil to the last minute. Emergency deliveries can cost about 10% more. Get into a routine of checking your oil level and plan ahead and get quotes with a few weeks to spare, to give yourself the most flexibility and best prices.
How to buy heating oil
Now you know when to buy, it's important to understand how to buy it the right way. Knowledge is power, so the first step is to ensure you know what prices are available to you.
The best way to do this is to use heating oil comparison sites and brokers, or go directly to supplier's websites and grab a quote. You do this to find the best prices for you, or use it as a benchmark to try haggle with providers.
Compare heating oil prices
You can use specialist heating oil sites to compare rival companies. There are two types of sites – brokers and simple comparisons. With the brokers, they secure a deal and you pay them if you're happy with the price. A comparison simply lists the cheapest prices it can find.

The more you try, the better, but make sure to check at least two. Start with these (we picked them as they're independent, but feedback is scant, so they're listed in no particular order):
Do you use a better comparison site? Please let us know.
It's important to note we're not suggesting you just buy from these sites – brokers often charge a bit more for doing the legwork. Some comparison sites aren't transparent about being linked to parent oil suppliers, but all the sites above are currently independent of any oil giants.
Haggle down prices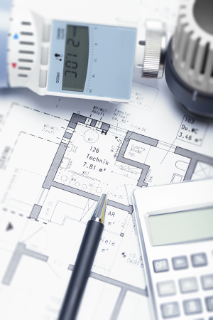 Once you've benchmarked prices, you can start to whittle costs down even more by haggling. Here's how...
Find a list of suppliers in your area

Not all suppliers are physically able to send tankers to your area, so as well as noting down names from the comparisons above, use the UK and Ireland Fuel Distributors Association (UKIDFA) directory, Yellow Pages, Yell or Google Maps to find your local ones.

Ask if it can beat the quote you have

Pick a supplier, call it up and haggle. Don't be shy. This is a haggling business. If you've never haggled before, don't try and be overly clever. You're just calling to give it a quote and see if it can beat it. The more oil you order, the bigger the discount you're likely to get.

You're more likely to get a result if the staff member empathises with you. If you're polite, charming and treat the process with humour, you'll get further – never be aggressive.

As negotiations come to a close, a classic sales technique is staying silent. They want you to accept the price just to fill the silence. Make them fill it with a cheaper offer.

Continue the process with more suppliers

After your first haggle, whether it worked or not, call a few more suppliers, quoting the best price you've had and see who can beat it. To speed up the process, you could simply knock some off your existing price and say this is what you want them to beat. But don't go too far with this – if it's unrealistic, it may say no.

If you've got a regular or preferred supplier, or someone who has spent lots of time helping you, go back to it to see if it will match the best price you've found.
Your rights if things go wrong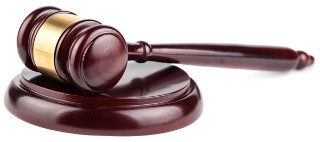 Sadly and bewilderingly, energy regulator Ofgem doesn't have any responsibility for heating oil and there are no immediate plans to change that. With no consumer body to protect heating oil users, it's not as easy to get redress as it is with other purchases.
Unfortunately, this means you will need to rely on the courts if things go badly wrong. However, the small claims court is relatively easy to use and not as scary as you may think. However, there's a few things you can try before heading to court.
Discuss/share your haggling and cost-cutting tips with other MoneySavers in the Cheap Heating Oil forum thread.

For all the latest deals, guides and loopholes simply sign up today - it's spam free!