Cheap heating oil
Find the cheapest prices & haggle down costs
More than one million UK households that rely on a heating oil tank to warm their homes risk overpaying due to an under-regulated market that gets too little political attention – and right now, prices are at all time highs. There's no slick solution, but there are things you can try to cut heating oil prices.
8 heating oil need-to-knows
Heating oil is a fuel for home heating and hot water. Unlike homes connected to the main gas grid, where the fuel is essentially piped in on demand, home heating oil is delivered in a lorry and stored in a tank near your home. You'll still be connected to the electricity grid for your electricity supply.
These are the key need-to-knows about heating oil, but if you just want tips on how to save when buying, see How to buy heating oil.
For all the latest deals, guides and loopholes simply sign up today - it's spam free!
When to buy heating oil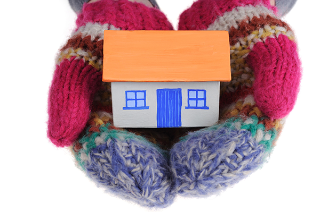 Heating oil prices in the UK tend to follow trends in global oil prices, which are in turmoil right now due to the crisis in Ukraine – hitting 14-year highs in 2022.
This has led to a rapid rise in heating oil prices in the UK. What's more, the situation is changing so quickly, with prices spiking massively day-to-day, we've heard of orders being cancelled, suppliers asking for additional payments and people struggling to get quotes for oil deliveries on comparison and broker sites.
As prices are linked to the global oil market, and the UK wholesale energy market (what energy suppliers pay for gas and electricity) prices can fluctuate daily.
The mains gas and electricity suppliers can buy chunks of energy well ahead of time when prices are cheaper, but heating oil suppliers can't do this. That means short-term fluctuations have much a bigger impact on prices, so timing is everything. The situation in Ukraine has massively affected prices right now, but as a general rule:
Summer's usually the best time to buy as low demand drives prices down. Higher demand in winter means December is often the priciest.
Yet it's also important not to leave buying oil to the last minute. Emergency deliveries can cost about 10% more. Get into a routine of checking your oil level and plan ahead and get quotes with a few weeks to spare, to give yourself the most flexibility and best prices.
How to buy heating oil
Now you know when to buy, it's important to understand how to buy it the right way. Knowledge is power, so the first step is to ensure you know what prices are available to you.
The best way to do this is to use heating oil comparison sites and brokers, or go directly to supplier's websites and grab a quote. You do this to find the best prices for you, or use it as a benchmark to try haggle with providers.
Compare heating oil prices
You can use specialist heating oil sites to compare rival companies. There are two types of sites – brokers and simple comparisons. With the brokers, they secure a deal and you pay them if you're happy with the price. A comparison simply lists the cheapest prices it can find.

The more you try, the better, but make sure to check at least two. Start with these (we picked them as they're independent, but feedback is scant, so they're listed in no particular order):
Do you use a better comparison site? Please let us know.
It's important to note we're not suggesting you just buy from these sites – brokers often charge a bit more for doing the legwork. Some comparison sites aren't transparent about being linked to parent oil suppliers, but all the sites above are currently independent of any oil giants.
Haggle down prices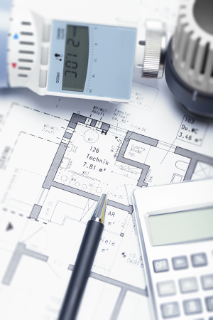 Once you've benchmarked prices, you can start to whittle costs down even more by haggling. Here's how...
Find a list of suppliers in your area

Not all suppliers are physically able to send tankers to your area, so as well as noting down names from the comparisons above, use the UK and Ireland Fuel Distributors Association (UKIDFA) directory, Yellow Pages, Yell or Google Maps to find your local ones.

Ask if it can beat the quote you have

Pick a supplier, call it up and haggle. Don't be shy. This is a haggling business. If you've never haggled before, don't try and be overly clever. You're just calling to give it a quote and see if it can beat it. The more oil you order, the bigger the discount you're likely to get.

You're more likely to get a result if the staff member empathises with you. If you're polite, charming and treat the process with humour, you'll get further – never be aggressive.

As negotiations come to a close, a classic sales technique is staying silent. They want you to accept the price just to fill the silence. Make them fill it with a cheaper offer.

Continue the process with more suppliers

After your first haggle, whether it worked or not, call a few more suppliers, quoting the best price you've had and see who can beat it. To speed up the process, you could simply knock some off your existing price and say this is what you want them to beat. But don't go too far with this – if it's unrealistic, it may say no.

If you've got a regular or preferred supplier, or someone who has spent lots of time helping you, go back to it to see if it will match the best price you've found.
Your rights if things go wrong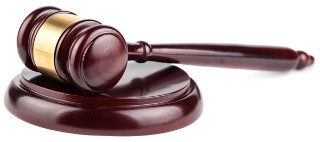 Sadly and bewilderingly, energy regulator Ofgem doesn't have any responsibility for heating oil and there are no immediate plans to change that. With no consumer body to protect heating oil users, it's not as easy to get redress as it is with other purchases.
Unfortunately, this means you will need to rely on the courts if things go badly wrong. However, the small claims court is relatively easy to use and not as scary as you may think. However, there's a few things you can try before heading to court.
Discuss/share your haggling and cost-cutting tips with other MoneySavers in the Cheap Heating Oil forum thread.
For all the latest deals, guides and loopholes simply sign up today - it's spam free!