Digital TV Deals
How to pick the right package and haggle a discount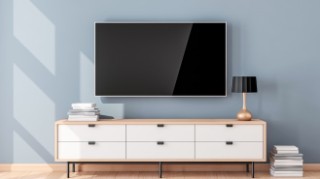 TV subscriptions can set you back over £1,000/yr, so the top tips in this guide, with a round-up of the current prices from Sky, Virgin, TalkTalk and BT, will help you slash these costs.
How to pick the right package
TV packages are notoriously complicated, often with many optional extras and a variety of bundles – each one gradually increasing in price. Choosing one can be hard, but as costs can soon mount up, weighing up each decision carefully could stop you shelling out £100s/year for add-ons you don't need.
Ask yourself: "Do I really need every channel?" If the answer's 'no', and you're not bothered about getting hundreds of extra channels, Freeview may be the best option.

If you've a fairly new TV, it'll probably have basic Freeview built into it, giving you over 70 permanent channels and 15 HD channels. (If it doesn't and you want Freeview, basic boxes start from around £10.)

With the popularity of online streaming services and watching content on the go, you'll find plenty of free sources to watch programmes or entertainment on demand, and can usually be watched via your TV. From services such as BBC iPlayer and All4, to the less traditional video found via YouTube or even Facebook and Instagram.


If you're still after 'premium' content, then other subscription-based streaming sites can offer a flexible alternative to digital TV contracts. For example, Netflix and Now TV offer one-month rolling contracts and Amazon's Prime TV is available to anyone signed up to its Prime subscription – so always check you're not inadvertently paying for services already.

Some people can't get Freeview because of their location (check on the Freeview website), which means you'll need to look at one of the other options. Freeview says 98.5% of people will be able to get it, with channel line-ups dependent on area.


If you want to really get the most out of Freeview though, and be able to record, pause or rewind live TV or record whole series, you'll need a YouView+ box. These start at around £90 for a box with 500GB of memory (which records up to 250 hours of TV).

There's no point paying colossal prices to have access to channels you won't watch, so decide what you want and get the right package.

As channels are usually bundled up into much larger lists, such as 'Entertainment', 'Sports' or 'Kids', you could end up paying for access to 20, though you'll only really use one. If this is the case, think carefully and weigh up if it's really worth it.

If you're a keen footie fan that doesn't watch other sports, consider if you really need every sports channel. For instance, Sky customers can save by taking out a rolling one-month contract to get just the football channels, rather than the full sports package. It's also worth looking into packages you can cancel out of season, so you're not paying when you're not watching any matches. Some providers may insist on 31 days' notice, so set a reminder to do it in time.


While it's usually better to go for rolling, one-month contracts on most TV packages, so you're only paying for what you want when you want it, if you are willing to lock in long-term the equivalent monthly cost can sometimes be lower.

For example, if you're a BT TV customer, you can currently get its Big Sport package, which includes BT Sport and all Sky Sports channels, for an equivalent £37.92/mth on a 24 month contract. In comparison, the cheapest way we could find for BT customers to get all sports channels on a one-month rolling basis is £50/mth – see Premier League run-in watching hacks for more.

The key to this is pouncing on promo offers, often attached to longer-term contracts aimed enticing you to take out a new contract so you don't switch away.

But remember, this means you may end up paying for channels when you're not using them. For example, if you go for a sports package for the football, but the season's finished, you'll still be paying and won't be able to cancel – so make sure there's always something you want to watch on any package you go for. If you'd prefer one-month rolling contracts so you're not tied into anything, streaming and online services often win. See Watch Movies & TV online for more.

Many providers will offer TV bundles or packages that include broadband, or at least TV channel add-ons to broadband and line deals.

Sometimes opting for a complete package can be the cheapest way, but never assume so. Our Broadband Unbundled tool will show you when it finds a cheaper combination from more than one provider, just select 'TV' and 'Include Unbundled deals'.

Always keep a note of when each contract ends and diarise to ditch and switch, or haggle, around a month before your promo deal finishes as you'll likely see your prices are suddenly hiked.

Eighteen-month to two year contracts are now common for TV packages. If you're moving soon, most providers will charge a fee or ask you to pay the remainder of the contract – a lot of cash if you're at its beginning. At the outset, check if you can take the contract to your new postcode and if any fees apply.
Get Our Free Money Tips Email!
For all the latest deals, guides and loopholes - join the 12m who get it. Don't miss out
Already have TV? Haggle your way to a new, cheaper deal
With TV, there aren't many standout deals, but haggling is often your best way to net a bargain as the biggies are among the easiest firms across the UK to haggle with.
In our February 2019 poll, 84% of Sky customers who voted said they successfully haggled, followed by Virgin Media (76%), Plusnet (75%) and BT (73%). So just call up, threaten to leave and your existing company will often offer kick-butt discounts.
Where this technique really comes into its own is for existing, out-of-contract customers. Though before we get into it, here are some successes to show you how easy it is:
Called Sky, told them I was leaving and was put through to retentions. They kept me on the same package but reduced it to £30/month, a £180/year saving.
I rang Virgin Media, as I was being charged £38/month for broadband, TV and phone before call charges. I mentioned a family member had signed up to all three for only £30/month. It immediately reduced my package by £10/month.
How to haggle – our top tips
We've pulled out the top tips here, but for more including a full step-by-step, see our Haggle with Sky & more guide.
The first step is to ensure you know the type of price you should be looking to beat. Providers often offer hot deals on digital TV packages for sports or films or kids (or the whole show) for new customers. But once the contract ends, prices rise.

Note down the best TV buys for the package you want using the current offer round-up below. These packages often include broadband as well, so to benchmark broadband prices, see our Broadband Unbundled tool for the cheapest bundled and standalone deals that are available in your area.

Then call your supplier near the time you're due to renew. As you're armed with the current best buys, you can ask for a price match or wait to compare the offers they will likely present to you and refer to them to help you negotiate.

Don't be aggressive. You've no right to a discount – just a right to leave. Think of it like financial flirting.

Good haggling is simply an exchange between two people trying to agree on a win/win deal. It should be done with seduction, a gentle patter and a touch of firmness. Aim for polite, firm and non-combative.

It's rumoured some operators have quotas on the discounts they can give, so make them want to give you a price cut.

If you're coming to the end of your contract, or are out of it, you're wielding a powerful weapon: customer loyalty. Companies desperately want to keep you, so if they believe they'll lose you, you can often get much better deals.

If you don't get the deal you want from the first person you speak to, tell 'em you're considering leaving. You then get put through to 'disconnections', which is really 'retentions'. It's this department's job to keep you, and it has more power to offer deals.

A deal may sound great on the phone, but always make sure you double-check what you're agreeing to. Sometimes you're offered a lower monthly payment but you may be moved to a lower package, or a slower speed of broadband for example. You may also be signing up for another 12 or 18-month contract, which sometimes isn't made clear. This doesn't make them bad deals, just ensure you're happy you know exactly what you're getting.

Equally, if your bluff is called, and the deal isn't good enough, don't be forced into a corner to disconnect. An easy 'get out of jail free' card is to say: "I need to check with my husband/wife/dog etc first – I'll call you back."

Don't assume one setback means a no. Wait a few days and try again. You may have been unlucky – the person you spoke to might have already hit a quota of discount deals, so it's worth trying again. Or maybe you talked to somebody in a bad mood, or perhaps you just didn't use enough of your haggle charm.
Get Our Free Money Tips Email!
For all the latest deals, guides and loopholes - join the 12m who get it. Don't miss out
Current prices for new customers
To help with haggling a decent discount, we've collated the current offers for new customers from the main providers in this at-a-glance comparison. TV deals are often complicated with many bundles, so understanding which channels you're willing to shell out for is key.
The below should give a brief overview, but for a better comparison try our Broadband Unbundled tool which will show you the best TV deals available in your area.

Standard digital TV offers – at a glance

Provider & link
New customer offers
BT

You can only add BT TV bolt-ons if you take its fibre broadband and line rental deals. You must select a base TV package and of which with BT's YouView+ box which allows you to pause and record live TV.

BT's base packages are 24mth contracts and start from £10/mth and £9.99 upfront. Once you've selected a base package, you can then choose to add one-month rolling bolt-on's starting from £3.99/mth. These bolt-on's offer greater flexibility and are essentially just NowTV passes. We've included the information of the three base TV packages below:


Entertainment – £10/mth + £9.99 upfront, 24mth contract: Includes Freeview channels and a NowTV Entertainment Pass which includes channels such as Sky One, Sky Atlantic and National Geographic. You can then choose to add a variety of one-month rolling bolt-on's, including HD for £5/mth or Sky Cinema for £11.99/mth.

Big Entertainment – £20/mth + £9.99 upfront, 24mth contract: Includes all channels in the Entertainment package, plus Now TV Sky Cinema Pass which includes all the Sky Cinema channels and Amc which includes movies such as A Few Good Men and A Bronx Tale.

VIP Bundle – £60/mth + £9.99 upfront, 24mth contract: Includes everything from the Entertainment and Big Entertainment packages plus all the Sky Sports and BT Sport channels. It's HD add-on is also included.

Sport – £7.50/mth for three months, £15/mth for 21 months + £9.99 upfont, 24 month contract. Includes all four BT channels and BoxNation.

Big Sport – £20/mth for three months, £40/mth for 21 months + £9.99 upfont, 24 month contract. Includes all four BT channels, BoxNation and 11 Sky Sports channels.

Sky

Sky Ultimate TV – £25/mth + £20 upfront, 18mth contract: Its standard offering (£19/mth) provides 350+ channels including Sky Atlantic, Sky Arts and Sky One, plus it's Ultimate TV add-on (£6/mth) which includes over 1,000 shows on demand from Sky Box Sets and also includes a Netflix basic subscription (you can cancel this add-on at anytime).


Additional packages you can add to this include:

Sky Cinema – £11/mth, 18mth contract: 11 HD movie channels and over 1,000 movies on demand.

Sky Sports – £23/mth, 18mth contract: All eight Sky Sports channels. Comes with HD

BT Sport – £25/mth, 1mth contract: BT Sport 1, 2, 3 and BT Sport ESPN in HD. Watch the UEFA Champions League, UFC and more

Kids – £5/mth, 18mth contract: 11 kids' channels including Nick Junior, the Sky Kids App, games and parental controls.

HD – £6/mth, 1mth contract: 35+ HD channels.
Ultra HD – £10/mth, 1mth contract: 35+ Ultra HD (4K) channels.

All of Sky's new TV packages come with its Sky Q box, which allows you to record and store your favourite programmes.


TalkTalk

You can only add TalkTalk TV if you take its broadband and line rental deals. It's then £4/mth for TalkTalk TV. This comes with a YouView box that can pause and rewind live TV. If you want to record, it's £25 upfront for it's TV Plus Box. You can then customise your TV package by adding certain 'Boosts', which are bundles of channels on a rolling monthly contract. These include:

TV Select – £7/mth: Includes 15 'premium' channels such as Sky One, Fox and Comedy Central.

Entertainment – £8/mth: Includes 33 'premium' channels such as Fox, Sky One and National Geographic.

Kids – £4/mth: Includes 10 channels such as Disney, Cartoon Network and Nickelodeon.

Sky Cinema – £18/mth: Includes 11 movie channels.

Sky Sports – £36/mth: All eight Sky Sports channels.

Virgin Media

You can only get TV with Virgin Media as part of a bundle which includes its fibre and line rental - the costs below include this:

Big Bundle – £33/mth, 12mth contract: Over 110 freeview channels - plus some HD channels and 54Mb (M50) fibre broadband with weekend calls.

Bigger Bundle – £45/mth, 12mth contract: Over 220 channels, including BT Sport, Sky One and Discovery, plus 108Mb (M100) fibre broadband and weekend calls.

Bigger Bundle + Sports – £72/mth, 12mth contract: Over 225 channels, including BT Sport and all Sky Sports channels, plus 108Mb (M100) fibre broadband and weekend calls.

Ultimate – £79/mth, 12mth contract: Over 261 channels including BT Sport, Sky Sports and Sky Cinema. Plus 516Mb (M500) fibre broadband and weekend calls.

Prices correct as of 16 June 2020. All links take you to our Broadband Unbundled tool to compare current deals from each provider.
Cashback sites may pay you for signing up
As an extra boon, members of specialist cashback websites can be paid when they sign up for some products. Do check that it's exactly the same deal though, as terms can be different. And remember, the cashback is never 100% guaranteed until it's in your account.
For full help on taking advantage of this and for pros and cons, see our Top Cashback Sites guide.
Join the MSE Forum Discussion