Digital TV Deals
Best digital TV offers
Get Our Free Money Tips Email!
For all the latest deals, guides and loopholes - join the 12m who get it. Don't miss out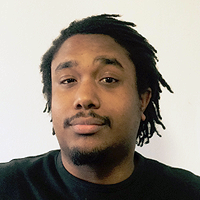 Weleid | Edited by Martin
Updated Weekly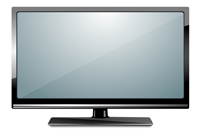 Don't overpay for Sky, Virgin, TalkTalk or BT TV. Existing customers can haggle for £££s off with just a phone call, and new customers can slice chunks off signing up the right way.
Digital TV subscriptions can mount up to £1,000+ if you add up the price over the contract. This step-by-step guide, with best buys, will help you slash the cost.
Haggle down the price
In mature industries such as digital TV, companies grow by tempting customers from other firms, not by grabbing customers new to that market. So just call up, threaten to leave and your existing company will often offer kick-butt discounts.
New customers can still call up companies to haggle, armed with the best deals below, but where this technique comes into its own is for existing, out-of-contract customers.
Before we get into it, here are some successes to show you how easy it is:
Called Sky, told them I was leaving and was put through to retentions. They kept me on the same package but reduced it to £30/month, a £180/year saving.
I rang Virgin Media, as I was being charged £38/mth for broadband, TV and phone before call charges. I mentioned a family member had signed up to all three for only £30/mth. It immediately reduced my package by £10/mth.
Sky, TalkTalk and Virgin Media are easiest to haggle with. We polled 4,000 MoneySavers to see where hagglers had most success, and they reported at least 75% success rates with these three providers. See full results.
How to haggle – step-by-step

We've pulled out the top tips here, but for more see our full Haggle with Sky & more guide.

Benchmark the best buys

The first step is to ensure you know the type of price you should be looking to beat. New, hot customer offers abound on digital TV packages – you should aim for these.

Note down the best TV buys for the package you want using the best buy deals below. These packages often include broadband as well, but to benchmark broadband prices, see our Cheap Broadband guide for the cheapest bundled and standalone deals.

Then call your supplier near the time you're due to renew. Quote the best buys and ask for a price match.

Be polite and charming

Don't be aggressive. You've no right to a discount – just a right to leave. Think of it like financial flirting.

Good haggling is simply an exchange between two people trying to agree on a win/win deal. It should be done with seduction, a gentle patter and a touch of firmness. Aim for polite, firm and non-combative.

It's rumoured some operators have quotas on the discounts they can give, so make them want to give you a price cut.

Get put through to 'retentions'

If you're coming to the end of your contract, or are out of it, you're wielding a powerful weapon: customer loyalty. Companies desperately want to keep you, so if they believe they'll lose you, you can often get much better deals.

If you don't get the deal you want from the first person you speak to, tell 'em you're considering leaving. Then you get put through to 'disconnections', which is really 'retentions'. It's this department's job to keep you, and it has more power deals.

Don't be forced to disconnect

If your bluff is called, and the deal isn't good enough, don't be forced into a corner to disconnect. An easy 'get out of jail free' card is to say: "I need to check with my husband/wife/dog etc first – I'll call you back."

If you fail, try again

Don't assume one setback means a no. Wait a few days and try again. You may have been unlucky – the person you spoke to might have already hit a quota of discount deals, so it's worth trying again. Or maybe you talked to somebody in a bad mood, or perhaps you just didn't use enough of your haggle charm.

Best buys

For new customers

If you're a new customer, or your haggle didn't give you a big enough discount, the current top deals are below. Here, it's all about timing. Offers come and go, so if you see one you like, grab it while you can.

Sky TV packages + Sky Q box - from £20/mth*

£20 to pay upfront

Newbies (anyone who hasn't had a Sky service in the last 12 months) can can sign up to Sky TV's Entertainment pack*, which you can then customise depending on what you like to watch. You'll also get the new-ish Sky Q box as part of the deal.

Here's how it works - You have to take the Entertainment pack on an 18-month contract. Sports and Cinema packs come on an 18-month contract too, all others can be cancelled with 31 days' notice:

Choose your Sky Q TV add-on

- Entertainment pack - £20/mth. Includes over 300 channels, incl Sky Atlantic, Fox, Discovery & MTV.
- Kids add-on- £5/mth. 11 kids channels, Sky Kids app, games.
- Box Sets add-on - £5/mth. Over 400 Sky Box Sets including Game of Thrones and Band of Brothers.
- Cinema add-on - £10/mth. 11 movie channels and over 1,000 movies on demand.
- Sports pack - £20/mth. All ten sports channels on an 18mth contract. Or if you don't want to commit to a contract, you can choose from one sports channel for £18/mth, two for £22/mth, three for £26/mth or all ten Sports channels for £28/mth. It's an extra £2/mth for HD
- HD add-on- £5/mth. Over 40 channels in HD, more if you have the Kids and Box Sets add-ons. You also get 3D content on denmand.




You get a 1TB Sky Q box as standard BUT you have to pay £20 installation. £199 installation for a 2TB box (or £75 if you choose Multiscreen) – What is Sky Q?

Sky Q allows you to sync your recordings with a tablet and take them with you when you're out and about.

If you purchase an 18-month Multiscreen subscription (£12/mth) it allows you to pause what you're watching in one room and restart it at the same point on a tablet and you'll also be able to access all your recordings from any device. Purchase a Sky Q mini box (£0 for the first one, £99 after) and you can watch on another TV.

The 1TB box means you can store up to 150 hours of HD content. You can also record three live shows at the same time, on different channels than the one you're watching.

The 2TB box has twice the storage and allows you to watch Ultra HD (4K content). You'll also be able to record six shows while watching another. For full Sky Q info, see Sky's own website.

Choose if you want broadband & line rent from Sky. It's £20/mth for 18mths, but isn't compulsory. You can just take a TV package, but if you want unlimited standard speed broadband and line from Sky, it costs an extra £15/mth for 18mths plus £19.95 for the router delivery charge (£30/mth after). You'll also get £5/mth discount on the TV entertainment package It's beatable on price from other providers (see our Cheap Broadband guide) but each Sky Q box acts as a signal booster for the new Sky Q router.

More information

What if I left Sky less than 12 months ago?

All is not lost, give Sky a call and say you're looking to come back. Often you'll be offered a discount but if you have a benchmark to haggle with you can get even more off. 75% off and some bill credit has been offered in the past.

Virgin Media TV, fibre b'band & line rental, from £32/mth*

Pay £384 over 12mth contract

New customers (those who currently don't have Virgin Media installed) can sign up for Virgin Media's Player Bundle* and get TV, unlimited FAST broadband with average speeds of 54Mb (5x faster than standard average speeds), and line rental with weekend landline calls on a 12-month contract.

The offer is available to 50%+ of the UK – you're told if you're eligible when applying (or use our new tool Broadband Unbundled which only shows deals available in your postcode). Here's how to get it:

Broadband, TV & line rent is £32/mth. Go for the Player Bundle and you get 50Mb broadband and basic TV for £32/mth over 12 months (£51/mth after). With the TV, you get a 1TB V6 -top box, which lets you pause, rewind and record live TV and 70+ channels, though many of these are available on Freeview. Whether you pay monthly or upfront, you also get weekend calls included to UK landlines and Virgin Mobile numbers see other call costs.

Nothing to pay upfront. Usually a £20 activation fee is added to your first bill.

Want to add sports or movies or a bigger choice of channels? See full package options

With those below, you can also opt to get the line rental saver if you want to pay that upfront. If you don't, the price below is the monthly cost for line rental, broadband and TV. The £20 for activation fee has ben waived for all. Choose from...

- Mix Bundle* - £47/mth: 100Mb broadband; anytime calls; Virgin TV V6 box; 150+ channels incl Sky One, Syfy, Fox, Comedy Central and Sky Sports Mix. £58/mth after the 12 months. .

- Full House Bundle* - £57/mth: 100Mb broadband; anytime calls; Virgin TV V6 box; 230+ channels incl BT Sport HD channels, Sky One HD, History & Comedy Central. £74/mth after the 12 months.

- VIP Bundle* - £89/mth: 350Mb broadband; anytime calls; two Virgin TV V6 boxes; 230+ channels incl Sky Sports HD channels, BT Sport HD channels and Sky Cinema HD. £129/mth after the 12 months.

- Cost analysis:You pay £384 in total over the 12-month contract before calls or new line costs, making it a straight £32/mth.

More information about the Virgin TV deal

What do you get?

As part of the offer, you'll get fibre optic broadband with average speeds of 108Mb and unlimited downloads, over 70 TV channels, including 10 HD channels, and a 1TB V6 set-top box recorder which lets you pause, rewind and record TV. Channels include MTV OMG and CNN International.

You'll also get unlimited weekend calls to UK landlines, 0870 numbers and Virgin Mobile numbers – these are max 60 mins (hang up and redial at this point.). Otherwise all calls to landlines cost 12p/min, daytime calls to mobiles cost 19.35p/min and 14p/min in the evening. There's also a 21p connection cost for chargeable calls.

Handily, installation is free with this offer (usually £40). There's also no charge for a router.

Prices aren't fixed with this deal. Sadly, telecoms firms often do up their prices but you'd probably be able to leave penalty-free if that happens.

Warning! Beware paying upfront; there's a risk of losing your cash if the provider goes bust. This risk is bigger with smaller companies than with Virgin Media.

TalkTalk TV, b'band & line, from equiv £26.09/mth*

This deal from TalkTalk is cheaper than some standard prices for just broadband & line. But the firm's had massive problems. A major 2015 hack saw customers' personal info stolen, and it's got a terrible rep for service - 45% voted it 'poor' in our latest poll.

We don't think it's proved itself yet, but if you do want it: new and existing TalkTalk* customers can get broadband, line rental and six Sky channels for discounted prices.

Here's how the deal breaks down:

TV select + YouView plus box. It's £7/mth but you can cancel at any time after the first month.

What channels you get and TV details

You get a decent TV package, including...

- All Freeview channels, six Sky channels including Sky One and Living and plenty of on-demand content, though you can't get Sky channels in HD and you need to pay extra for other premium channels.

- £25 for a YouView plus box to pause, record and rewind live TV. Set-up is also free.

Choose either... standard speed broadband, and line rental. It's £17/mth for a 12-month contract; after this'll rise to £27 unless you ask to move onto another promo deal.
Or... faster fibre broadband and line rental. This is £24.50/mth for the 12-month contract, after this'll rise to £33.50/mth unless you move onto another promo deal.
£25 to pay upfront. This covers the router and TV box cost.

- Cost analysis: Factor in the £25 upfront cost and over the 12 months it's equiv £26.09/mth for standard speed broadband and £33.59/mth for fibre. It's also worth adding TalkTalk says the prices are fixed for the 1yr broadband & line contract.

More options and information

Want more channels?

If you're looking for more channels, all TalkTalk's add-on packages are available on a pay-as-you-go, pro-rata basis, and can be cancelled at any time. These include:

Entertainment boost £12/mth. 30 premium channels including Fox, Gold and National Geographic.

Kids' Boost £6/mth. Covers ten channels, including Disney and Nickelodeon.

Sky Sports Boost £34/mth. Includes all Sky Sports apart from Sky Sports Mix and News. You won't get HD unfortunately.

Sky Cinema Boost £16/mth. Includes 11 movies channels.

Sky Sports Boost & Sky Cinema Boost £42/mth.

When will I get the TV installed? If you don't opt for self-installation, expect installation to be around two to three weeks after placing your order. Installation is free with this deal if you book a slot within 10 days of receiving your YouView box.

If you do go for self-installation, you can do this as soon as your broadband goes live. TalkTalk's told us this can take up to 24 working days.

Warning! Beware paying upfront; there's a risk of losing your cash if the provider goes bust. This risk is bigger with smaller companies than with larger ones like TalkTalk.

BT TV, fibre & line rent, equiv £33.93/mth*

Pay £711 over 18mth contract, get £100 back

Until Thu 16 Aug, BT newbies can get the Entertainment + Superfast Fibre Unlimited* TV and fibre broadband bundle, which comes with a decent number of channels plus BT Sport for the entire 18-month contract.

It's available to 83% of the UK. It depends on your postcode – you're told when applying (or use our Broadband Unbundled tool which only shows deals available in your postcode).

BT TV Entertainment and fibre broadband. TV and broadband costs £21/mth. BT have told us there's no planned price increase. After the 18-month broadband contract, costs climb, so TV and broadband would then set you back £45.50/mth.

See details

:

- BT TV Entertainment – 80 Freeview TV and radio channels plus 29 additional channels, including National Geographic, Comedy Central and AMC.

- BT Superfast fibre broadband – Average speeds of 50Mb, no usage limit.

- Free YouView+ box to pause and record up to 300 hours of TV.

BT line rental. It's cheapest to pay £208.80 for line rent upfront for the 12mths (you must opt for this at sign-up), then pay £18.99/mth for the remaining six months of the contract. Pay monthly and it's the usual £18.99/mth.
£9.99 delivery fee. Includes equipment p&p costs.
Free phone line installation. If you need a new phone line (eg, if you don't have one or you're switching from cable), it'll be installed free.
Get £100 on a prepaid Mastercard but you MUST claim it. Annoyingly BT won't remind you, so diarise to use this Mastercard claim link. You've up to three months to claim after activation, it may take up to 45 days to arrive.

- Cost analysis: You pay £710.73 over 18 months before calls if you choose to pay a year's line rental upfront. But claim and use the Mastercard (which is as good as cash where it's accepted) and it's £610.73, equivalent to £33.93/mth. If you pay line rental monthly, then it's equivalent to £34.98/mth.

More information

To get the Mastercard you must fill in this online form. If you're claiming for previous deals, it's this online form if you're claiming a voucher and to claim cashback it's this online form. Make sure you do this once your broadband service has been installed as you can't do it before. You'll need:

Your BT order number, which begins AJM (it'll be in your confirmation email).
The postcode where your broadband has been installed.
An email address to confirm your claim.

Once you've submitted your claim forms your Mastercard and voucher will be sent separately to the address your broadband was installed at within 45 days. You must claim them within three months of installation and activate the Mastercard within three months of receiving the activation code.

If after 45 days of your broadband going live you haven't received your Mastercard, please contact BT via this online form.

If after 120 days of claiming you've not received your cashback or voucher, please fill out this BT form. Make sure you include your full name, BT user name, order date, connection date and the email address you signed up with.

Cashback sites may pay you for signing up

As an extra boon, members of specialist cashback websites can be paid when they sign up for some products. Do check that it's exactly the same deal though, as terms can be different. And remember the cashback is never 100% guaranteed until it's in your account.

Full help to take advantage of this and pros & cons in our Top Cashback Sites guide.

Get Our Free Money Tips Email!

For all the latest deals, guides and loopholes - join the 10m who get it. Don't miss out

Get the most out of Freeview

Ask yourself: "Do I really need every channel?" If the answer's 'no', and you're not bothered about getting Premier League matches or hundreds of extra channels, Freeview may be the best option.

If you've a fairly new TV, it'll probably have basic Freeview built in to it, giving you over 60 permanent channels and 15 HD channels. (If it doesn't and you want Freeview, basic boxes start from around £10.)

Some people can't get Freeview because of their location (check on the Freeview website) which means you'll need to look at one of the other options. Freeview says 98.5% of people will be able to get it, with channel line-ups dependent on area.

If you want to really get the most out of Freeview though, and be able to record, pause or rewind live TV or record whole series, you'll need a YouView+ box. These start at around £90 for a box with 500GB of memory (records up to 250 hours of TV).

Use our MegaShopBot to compare prices, but here's our top pick (prices are correct as of Oct 2017).

BT YouView+: Cheap HD recorder – £79*

Cheapest we can find allowing you to record in HD but it's a refurb

The BT YouView+* box has great user reviews and is the cheapest HD box we can find. It's currently priced at £79 via Amazon (other HD boxes cost more, with some running well into £100s).

However, it's this cheap because it's a refurbished box, meaning it's pre-owned but has been certified and tested by BT. It may not come in the original packaging but is covered by a one-year warranty.

It features a 500GB hard drive and allows you to record two channels at the same time, or watch one and record another. It allows you to store up to 125 hours of HD recordings or 300 hours of standard recordings.

You'll also need an HD TV to watch HD channels – decent HD TVs start at £100 but for more info and deals, see our Cheap HD TVs guide.

How to pick the right package

If you're not sure what extras you want, read these tips on what to watch for:

Only pick the channels you know you'll watch

There's no point paying colossal prices to have access to channels you won't watch, so decide what you want and get the right package.

If you're a keen footie fan, only sign up to the sports channels for the football season. Cancel for the summer and you'll save a wad of cash. Some providers may insist on 30 days' notice, so set a reminder to do it in time.

Moving house imminently? Check if fees apply

Eighteen-month contracts are common now for TV packages. If you're moving soon, most providers will charge a fee or ask you to pay the remainder of the contract – a lot of cash if you're at its beginning. At the outset, check if you can take the contract to your new postcode and if any fees apply.

Buying a deal with broadband? Check the download speed and limit

If you're interested in a bundled TV and broadband package, check the download speed and limit – especially if you're likely to download vast volumes of content.

Internet speed is measured in bits per second - ie the amount of information transferred per second. According to Ofcom's latest research, The average speed of broadband is 28.9Mb per second, meaning 28.9 million bits are being transferred per second. Some providers offer speeds of 300Mbps or more.

For those just doing basic browsing, 2Mb is enough. If you download music and films (including services such as iPlayer) a faster connection of 8Mb is better. Yet just because a package says "average speeds of 11Mb" or "66Mb", don't assume that's what you'll get; it depends on your line, so your speed may be much slower. Check yours using the speed detector on Think Broadband.

Most top broadband deals are unlimited so what you use it for is no longer a big issue. However, if a deal does have a limit, bear in mind how much data you need. For most people, 5-10GB will probably be fine for checking emails and browsing the net, but if you download music, TV and films, you'll need much more. For more details on speed and downloads, read the Cheap Broadband guide.

Do you want to record programmes?

Get special equipment from your provider and you'll be able to record, pause and rewind digital TV programmes. This can add to the installation costs, but you may be able to negotiate on this.

It's worth noting that the more expensive the TV package, the more likely you'll get a discount, and some bundles may even include the box for free. It's also possible to get Freeview Plus boxes with the ability to do this.

Do you really need to pay for TV at all?

Switching from Sky/Virgin to Freeview saves many £400+/year, enough to supplement the loss of movie channels with DVD rentals! However, even without ditching, the savings can be huge.

For more details on renting and downloads, read the Watch Movies & TV Online guide.

Problems with getting an MSE Blagged deal?

If you signed up to an MSE Blagged Deal – a best-in-market deal we've negotiated exclusively – which involves you being sent a voucher, we'll always do our best to ensure you get the voucher.

But as we warn above, there can occasionally be problems with the deal tracking. In particular, if you were running ad-blocking software or cookie blockers when you signed up for the deal, or exited your browser while in the process of signing up, this can stop it tracking correctly.

Key tips

Many vouchers are supposed to arrive within three months of installation. If it hasn't been that long yet, please be patient.
If you're waiting for an email voucher, please do check your spam folder regularly in case it's been diverted there.

If you've satisfied the criteria above and still don't know what's happened to your voucher, please email us at voucherhelp@moneysavingexpert.com.

Sky: TV, Line rental and broadband deals

The Sky deals below featured in the weekly email, we've posted it in full as reminders of what was on offer.

If you signed up to the deal but are having problems, please email voucherhelp@moneysavingexpert.com. Please include the full name of the Sky account holder, order date and connection date, the email address you signed up with, your Sky account number and details of the promotional deal you signed up to, to ensure you get a quick response.

How to complain about your TV provider

If you have a problem with your TV provider and need to complain, contact it and keep a record of the date, what you said and the person you speak to. Common problems include installation dates not being met, limited service, incorrect billing and more. It's always worth trying to call your provider first, but if not, then…

Free tool if you're having a problem

This tool helps you draft your complaint and manage it too. It's totally free, and offered by a firm called Resolver which we like so much we work with to help people get complaints justice.

If the complaint isn't resolved, Resolver can escalate it to the free Ombudsman Services (or CISAS if you're complaining about Virgin Media).

Important: if your issue is about a voucher or incentive that was part of an MSE Blagged deal, then instead just let us know by emailing voucherhelp@moneysavingexpert.com as that's usually quicker.

Get Our Free Money Tips Email!

For all the latest deals, guides and loopholes - join the 12m who get it. Don't miss out