Is Economy 7 worth it?
Cheapest tariffs for using electricity in the evening
An Economy 7 tariff gives a cheaper electricity rate at night and a more expensive one in the day. These tariffs are mainly for those who use night time storage heaters to heat their home and water. Done right, it can save you money. Done wrong, it can cost you more.
For all the latest deals, guides and loopholes simply sign up today – it's spam-free!
What is Economy 7?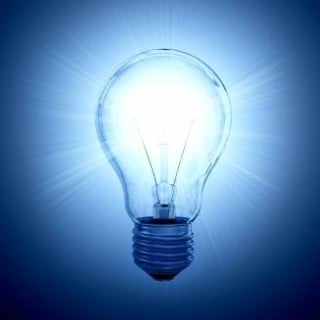 Economy 7 is an energy tariff that offers cheaper electricity rates during the night and pricier ones in the day. The cheaper off-peak rate usually runs from midnight to 7am, with a pricier peak rate throughout the rest of the day (though precise times vary by supplier).

Economy 7 is often called a 'time-of-use' tariff, as what you pay depends on when you use electricity. There are others, such as Economy 10, but these aren't very common anymore. All suppliers offer Economy 7 tariffs, but you'll need a smart meter or a dedicated Economy 7 meter to get them.
These tariffs are mainly intended for electricity-only homes, that use storage heaters or Economy 7 hot water tanks:

Storage heaters. These use electricity to warm up during the cheaper, off-peak hours. Heat-retaining bricks inside them store it up and release it throughout the next day, as needed.


Economy 7 hot water tank. Also known as Economy 7 hot water cylinders, these come with two immersion heaters inside – one heats the tank during the cheap off-peak period, and you can use the other as a booster if you run out of hot water.
Your bill will also have a meter point administration number (MPAN) somewhere on your bill. The top line of this should start "02". If your bill is confusing, call your supplier to check if you're on Economy 7.

Economy 7 meters vary wildly, even those from the same supplier. Some older systems have two meters – one for the off-peak rate, and a separate one for the peak rate.

Others have just one meter that takes two readings. Older meters receive a radio signal that switches it to the off-peak rate. Modern ones receive a digital signal that does the same job.

Some Economy 7 meters have two sets of numbers. One is usually marked "normal" (the pricey daytime rate), the other "low" (the night-time reading).

Your supplier will be able to explain it for you if you're unsure.

Note: The radio teleswitch service (RTS) will be turned off on 31 March 2024. Meters relying on RTS could lose important functionality after this. It's believed there's more than three million RTS meters still in existence in the UK. Check with your supplier if you have an RTS meter and find out when it can be upgraded.

No. Economy 7 tariffs are exclusively for electricity meters. They're usually found in homes that use electricity for heating and hot water, rather than gas. This generally means if you have Economy 7 for your electricity, you aren't able to get a dual-fuel tariff.
Economy 7: Key need-to-knows
If you're on Economy 7 (or thinking about it), here are our 12 need-to-knows to ensure you're making the most of it and don't get caught out by any nasty surprises when your bill comes.
Have your say in our forum!