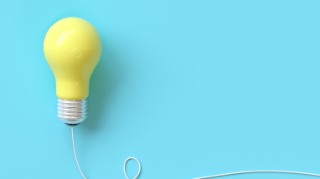 Energy direct debits help
Lower your payments & get money back
Paying by monthly direct debit can cut bills by around £85/yr. Sounds good, and it is! Yet direct debits are based on an estimate of your usage. If that's wrong, you can end up overpaying month after month. And right now, that's more likely if you've used a lot more than usual in the past year due to lockdown and your bill has gone up as a result.

Firstly, key points on energy direct debits
Here are the key need-to-knows about how energy direct debits work.
It's important to be clear the price you're charged and the amount you pay every month aren't the same thing.

The price of the energy

Power costs are set by suppliers. Usually, they're a combination of a daily standing charge plus an additional amount based on energy used, which is measured in kilowatt hours (kWh).

After all's said and done, this is what your energy actually costs. The lower the rate and the less you use, the less you owe.

What you pay

With a monthly direct debit, the company estimates your annual usage and spreads it over 12 months. In summer, you'll usually build up a credit as you use less, but you'll likely need this surplus for winter.

But some energy bills are massively overestimated, where the amount paid seems to have been de-linked from the cost of the energy you actually use. Many customers feel their suppliers set direct debits willy-nilly.

Remember, even if you're on a fixed tariff, your direct debit can go up if your supplier thinks you'll use more.

And right now, as recent direct debit reviews will include lockdown usage, which has increased for many, you may overpay if your usage is set to fall as restrictions ease.

Many can save £100s a year by switching (see our free Cheap Energy Club). But when people do switch, bill confusion leaves many thinking they haven't gained. For example, it's possible to move to a cheaper energy company, only to find your direct debit rises. This is because it's estimated wrongly, but you'll get a refund later so you'll still save.

Beccy Tricity's been with her provider for 10 years and her £80 a month direct debit is set to about the right level. She rightly does a comparison and finds EnergyMonster is 10% cheaper, so she'd expect to pay £72 a month.

However, EnergyMonster sets her direct debit at a mammoth £100 a month. Therefore, for a year, she's overpaying by £30 a month and may be unable to change it. Of course, in the end, she'll get the money back, and will have saved on her unit rate, yet in the meantime, the overpayments mean less cash in her pocket.

The fact that people can end up with a higher direct debit, after switching to what they think is a cheaper supplier, is damaging to the industry. It's a huge disincentive for people to switch, which ultimately stops suppliers winning new business and stops consumers saving cash.

To set direct debits, most firms take your last year's use and divide it by 12, to smooth it out. But a recent review would include higher lockdown usage, so you may overpay. We asked a cross-section of major firms if they're doing this and, of the five that replied, all of them confirmed they will increase direct debits at a review if usage jumped.

Of course, a hike in your direct debit may be because you were previously underpaying. But if you believe your circumstances meant you used a lot more energy in the last year than you expect to use this year and your firm has raised your demand as a result (you may need to ask how it's been calculated), you've a right to get your direct debit lowered. So get in touch with your supplier.

While there are problems, there's one important fact in favour of setting up a monthly direct debit – it's usually around 7% cheaper than any other way of paying. For maximum savings, combine it with:

Switching to the cheapest tariff and saving £100s. If you've never switched before, savings of £100s/year are possible if you opt for a cheap tariff.

To find your cheapest, you can do a full market comparison with our Cheap Energy Club, or if you find choosing a tariff difficult, we can help you pick the right one with our Pick Me A Tariff tools.

Always give meter readings. Give your supplier regular meter readings and it'll give you a more accurate bill. If you don't, you may find you're paying for high estimates.

Smart meters. These send meter readings to your supplier automatically, so you should get an accurate bill. Some older models lose this ability after switching supplier though, so you may need to start doing it manually again. See the Smart Meter guide for more.


If you use heating oil to heat your home, instead of gas or electricity, it's different. Paying by direct debit won't get you a discount. But it can be convenient as it allows you to spread the costs. Heating oil users can learn simple steps to save in our Cheap Heating Oil guide.


While this guide focuses on excessive direct debits, the other worry is when they're set too low. This can happen when you use more energy than expected.

Remember, lowering your direct debit doesn't lower the cost. It just means you'll pay less each month, then get a huge bill at the end of the year which you may not expect and will be chased for. If the debt gets too high, you may not be able to switch.

If you do find yourself in debt, talk to your supplier as soon as you can. If you just ignore the debt, your supplier could contact you about the possibility of installing prepayment meters.

According to the regulator, suppliers must work with you to agree a payment plan you can afford.

Payment plans have to factor in both your financial circumstances and your ability to pay. The debt is then repaid over a number of months alongside what you pay for your ongoing energy use.

You could also get payment breaks or direct debit reductions, more time to pay, and access to supplier hardship funds. Regulator Ofgem has summarised all the help available on its website.

If your supplier it won't help you, complain and challenge its decision.

If you have been hit by a huge bill and find yourself in arrears there's help available. Some providers offer an energy fund scheme to help with arrears if you're facing serious financial hardship.

To apply for help with arrears you'll need to be an account holder – you'll need to complete a full income and expenditure budget sheet along with proof of your income, plus give details on how your arrears have built up, eg, due to illness or redundancy, and say how the grant will help you. It can take several weeks to process your claim.

Exact requirements vary – some say you need to be in receipt of certain benefits for example – but those with the greatest need are prioritised on a case by case basis.

You can apply via these links:

Open to anyone (not just its customers): British Gas Energy Trust

Open to their customers only: Bulb Energy Fund / EDF Energy Customer Support Fund / E.on Energy Fund / Npower Energy Fund / Scottish Power Hardship Fund / Ovo Energy Fund.

For other more info of grants, loans and other help available, those in England and Wales can check the Simple Energy Advice website, while those in Scotland can find out more on Home Energy Scotland.


Also see the Cheap Gas & Electricity guide.
Know your rights
The regulator's licence conditions set out guidelines for fair and reasonable direct debits. Under condition 27 of the Gas Supply Licence, suppliers must:
Set fair direct debits. They must take reasonable steps to ensure customers' direct debit levels are based on the best available information, including the quantity of gas and electricity supplied.

Give clear explanations. If you ask, your supplier must clearly explain why it's chosen that amount for its direct debit.

Refund credits. If a credit has accumulated and a customer asks for it back, suppliers must refund it. If the supplier thinks the credit should be withheld, the reasons why must be clearly explained but customers can challenge this (see how to challenge it).
In theory, this should make it much easier for consumers to get fair direct debits set for them and reclaim refunds where due. As this is a licence condition, energy regulator Ofgem can fine suppliers if they breach it. Many energy companies, including all of the big six, now offer automatic refunds when you're in credit (though the threshold for this happening varies). However, in some cases it'll still be up to consumers to demand a refund.
Annoyingly, Ofgem doesn't set out what's "fair and reasonable". Instead, it leaves it up to the supplier to decide. If you disagree and the company won't sort out your complaint, you can go to the free, independent Energy Ombudsman to dispute it.
Work out why you're paying too much
There are a number of direct debit overpayment scenarios. All need handling slightly differently.
Your supplier's said it's increasing the direct debit. It's possible you've received an email or letter telling you the direct debit has increased. This may be because your supplier has hiked prices across the board.

If you think the increase is disproportionate, it's best to deal with that before the new price increase is in place. Do a Cheap Energy Club comparison to see if you can save.


It's put up the direct debit without telling you. Under the Direct Debit Guarantee, the supplier should tell you of any changes to your direct debit 10 working days before it's taken out of your account. It might do this by writing to you, or by including a notification on your bill.

If it doesn't, this may be an error. You should complain, ask for compensation, and under the guarantee you can claim the extra cash from your bank.


You switched supplier. Outrageously, some who have switched to a supplier that's supposed to be cheaper find their direct debit set at a higher level, which is counter-logical. Your new energy firm will often justify this by saying it doesn't yet know your usage, so it's gone higher to make sure usage is well covered.

Here, the best thing is to arm yourself with knowledge of your past usage.


The current direct debit is too high. There are many scenarios where this may have happened. Maybe your house is more energy-efficient than it used to be, or you've been overcharged for a long time without noticing. Or maybe you've been paid back a substantial credit amount over the last year, but the supplier's not lowered the amount it demanded.

The obvious evidence here is being substantially in credit.
For all the latest deals, guides and loopholes simply sign up today - it's spam free!
How to fight back
While there are guidelines suppliers must adhere to – and many are now offering automatic refunds – you could often still have a fight on your hands to get your cash back. After all, while the companies have your money, they can earn stacks of interest.
Here's how to make sure you get what you're owed:

Step 1: Always do a meter reading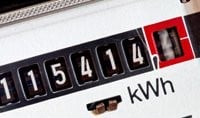 Don't let the company rely on its estimates, that's just a great excuse to set high direct debits. Keep it as accurate as possible. The info on how to read your meter will be on your bill, or look online. Usually you can give readings online, or by calling an automated answer system – or sometimes you can even call up and speak to an actual person!
If you've never given a meter reading before and have been relying on estimates, then do the reading and wait for the updated bill before even attempting to ask to have the debit lowered.
Step 2: Ask for your money back
Energy usage is seasonal, so it's expected that between summer and winter, you may have racked up some credit. Yet if you're heavily and disproportionately in credit, then before asking to lower the direct debit, try to get a chunk of the amount you've overpaid back. According to Ofgem, suppliers must refund accumulated credit, though it doesn't say how much it thinks is fair.
As the table below shows, many energy companies have payout policies, and the majority issue refunds automatically each year on the anniversary of when you signed up to their tariff (though the threshold for getting a refund varies).
That said, you may still have to chase. If you think you're owed, call and ask for your cash back. Quote condition 27 of the Gas Supply Licence, which states credits must be refunded and direct debits fair. If it won't reset it, you're entitled to a full explanation, and you can complain to the Ombudsman.
PROVIDER

ANNUAL CREDIT REFUND POLICY (1)

British Gas
It'll automatically refund you anything over £75. It says it will keep up to £75 in credit on your account to lower your future monthly payments.
E.on
It will refund any credit you have. You can choose to keep it in your account to reduce your future direct debit.
Scottish Power
If you're in credit by more than one month's payment value or by over £75, you'll get an automatic refund. If you're in credit by less than this, Scottish Power says you can still request a refund if you provide up-to-date meter readings.

EDF
Provided it has an up-to-date meter reading, EDF will automatically refund you any in-credit amount above £40.
SSE
If your account is in credit by more than one month's payment it will automatically refund you everything over this.
(1) Paid on the 12-month anniversary of when you signed up to the tariff.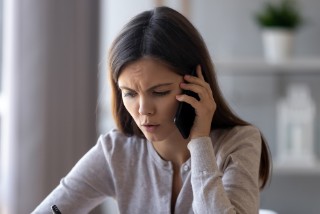 You have a right to ask for an explanation of why your direct debit is set at a certain level, so call up and do it. If you're always in credit and it isn't just seasonal, politely request the direct debit be lowered to reflect your ACTUAL annual usage and meter readings.
It's possible you may have a small debt on the account too. In this case, paying off a £20 debit balance to bring the account to zero is likely to give you more leverage when renegotiating the direct debit. Customer service staff may sometimes be limited in what they can do due to their computer systems, but paying off the debt may give them leeway.
Do remember electricity and gas companies rightly should err very slightly on the side of overpayment rather than underpayment, as otherwise you could get a shock at the end of the year with a big catch-up bill. If you're unsuccessful, see the next step.
Step 4: If they won't budge on the phone, formally request the direct debit's lowered
At this point, you've gone through the usual protocols, and it's here where you have to make it not worth the energy company's time to continue making you overpay.
Writing a formal letter indicates you're taking it seriously and you're unwilling to let it lie. Write to say your direct debit is set too high, it breaks the energy retailers' code, and threaten if there's no change, you'll ditch and switch.
For all the latest deals, guides and loopholes simply sign up today - it's spam free!
How to complain about your energy provider
The energy industry isn't known for having great customer service across the board, and while a provider may be good for some, it can be hell for others. So if you think your supplier is unfairly holding on to your cash, you can always complain.
Free tool to help you complain
This tool helps you draft and manage your complaint. It's totally free to use, and it's offered by Resolver, a firm we work with to help people get complaints justice.

RESOLVER – FREE COMPLAINTS TOOL*
If the complaint isn't resolved, the Resolver tool will help you escalate it to the free Energy Ombudsman Service.