If you click a link with an * to go through to a provider, we may get paid. This usually only happens if you get a product from it. This is what funds our team of journalists, and keeps us free to use. Yet there are two crucial things you need to know about this.
This never impacts our editorial recommendations – if it's in, it's in there because we independently rate it best.
You'll always get as good a deal (or better) than if you went direct.
For a more detailed explanation see How MSE is financed.
On Saturday 1 October, prepay energy prices are rising by 27% on average. One question we get asked all the time is: "Can you top up energy NOW to keep cheaper prices for longer?" We've worked hard on this, but it has been tough to nail down.
To the best of our knowledge, this trick won't work with any prepayment gas meter, or on any smart meter. Yet if you've got an older, non-smart electricity meter, you may be able to legally 'stockpile' electricity credit before prices rise, which could mean decent savings – but only try it if you can afford to.
Martin's prepay top-up trick video briefing
We've full info below, but if you'd prefer to watch rather than read, see Martin's prepay top-up trick video briefing.
The clip above has been taken from The Martin Lewis Money Show Live, which aired on Thursday 22 September, with the kind permission of ITV Studios. All rights reserved. You can turn on subtitles by selecting the closed captions icon at the bottom right of the video. You can also watch the full episode on the ITV Hub.
1. Which suppliers will the prepay top-up trick likely work with?
With non-smart prepay electricity meters, the rates you pay won't actually change until you next top up after Saturday 1 October, and most suppliers have said they won't look to recover the extra you should have paid before this happens. Though there are no guarantees with this, and firms could always change their approach.
It's worth noting that, for prepay electricity, top-up keys or cards can usually only hold about £49, while the meter itself can generally hold about £250-£255.
| | | | |
| --- | --- | --- | --- |
| Supplier | Gas meter (smart or non-smart) | Smart electricity meter | Non-smart electricity meter |
| British Gas | No | No | Likely (1) |
| Bulb | No | No | Likely (1) |
| E.on/E.on Next | No | No | No |
| EDF Energy | No | No | Likely (1) |
| Octopus Energy | No | No | Likely (1) |
| Ovo Energy | No | No | Likely (1) |
| Scottish Power | No | No | No |
| Shell Energy | No | No | Likely (1) |
| SSE | No | No | Likely (1) |
With prepayment meters, when prices change, the new rates are transmitted from suppliers to top-up machines in stores, which is then picked up by your card or key when you top up, and is transferred to your meter when you put it in your meter.

This can be done in advance with gas, so the new rates will be sent to top-up machines weeks before a price change, which you'll pick as you top up. Then, on Saturday 1 October, your meter will automatically go live with the new rates and start charging you the higher amounts on that day.

With smart prepayment meters, the rates can be updated remotely, so you'll automatically start paying the new rates on Saturday 1 October.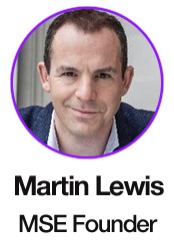 "If you're with one of the companies where it's possible, and topping up in advance won't cause you a cashflow issue, you may as well do it.
"In the best case scenario, as happened last time for many, you will be keeping the cheaper current rates for longer. In the worst case scenario, you'll get the cheap rates but then they'll claw back the extra, which leaves you no worse off than you would have been if you hadn't done it.
"So if you can afford to do it, it's worth a try."
3. You'll need to top up to claim the £400 energy bill help payment
This winter you'll get vouchers to top up your meters as part of the Government's cost of living support package. You'll get a voucher each month sent by post, text or email, of either £66 or £67, which you'll need to redeem by topping up as normal in a shop or post office.
You have three months to use each voucher – so you could hold off claiming this if you want to preload your meter with credit ahead of the price change, then claim multiple vouchers at once (though do be aware there is a limit on how much you can top up at once).
However, be careful, you don't want to miss out on these vouchers – they expire after three months and while they can be reissued, the scheme ends on 30 June 2023, so you must have claimed everything by then.
It's also worth noting that most suppliers have said you can use these vouchers for gas or electricity, provided you have both with the same supplier. This means you could use the vouchers for your gas, to avoid topping up your electricity meter after Saturday 1 October until you've used up all your credit. For more info on the payments, see our How you'll receive the £400 energy bill discount MSE News story.

4. You don't need to give a meter reading with prepayment meters
With prepayment meters, don't worry about meter reading day – you don't need to give a reading as you pay for your energy as you go. What's more, providers are able to take a meter reading every time you top up.
If you're not on prepayment, see our Meter reading day guide for whether it's a good idea to give a reading or not.
5. Find how much you'll really pay from Saturday 1 October
Energy bills are set to rise by 27% on average. What actually happens depends on where you live and how much energy you use. Our Energy price guarantee rise calculator has the prepay rates and can give an estimate of what you'll pay from Saturday 1 October.

6. Pay by direct debit? Some ask: 'Can I inflate my meter reading now, so I'm charged for future use at today's rate?' That'd be fraud
Similarly, for direct debit users, we get asked this question a lot – can you submit an inflated meter reading ahead of a price increase, so more of your usage is charged at the lower rate?
Unlike prepay, the short answer is no, you shouldn't do this – it's fraud. See our Meter reading day guide for more info.