Best 0% Credit Cards
28 mths' interest-free spending
Get Our Free Weekly Email!
For all the latest deals, guides and loopholes - join the 10m who get it. Don't miss out

Updated Daily

Do it right and credit cards are the cheapest way to borrow. You can get 0% for up to 28 months – yet get it wrong and you'll be stuck in debt for years.
This is a step-by-step guide, updated daily, to the cheapest credit cards for new borrowing and how to use them, saving you £1,000s.
Is a credit card right for you?
With recent memories of the credit crunch and recession, many people now shy away from borrowing. Lose your income and debt will leave you in a nightmare. So before choosing which card is right for you, watch out for the following...
Is it worth getting a card?
Debt is like fire. Used well, it's a great tool. Used badly, you'll get burned. Unless you're financially disciplined and doing it tactically for stoozing, it's always worth borrowing as little as you need, and where possible, using savings instead of borrowing.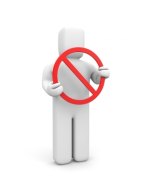 The worst thing to do with a credit card is to use it to fill the gaps your income doesn't meet each month. That will see borrowings constantly grow and can leave you in a debt spiral (see the Stop Spending guide for more).
Ensure your borrowing stays free
However, if you need to borrow for a defined purchase, then used correctly, credit cards are cheaper than loans. This may be for a football season ticket, where it works out cheaper than forking out for individual matches; you may need a new sofa as the old one's kaput; or it might be to pay for a year's car insurance as the insurer's interest rate for paying by the month is huge.
Done right, it's possible to borrow at no cost.
Make at LEAST the minimum repayments

Ensure you set up a direct debit for at least the minimum repayment as soon as you are accepted. Even though you're paying 0%, you still need to make repayments. If you miss one, you will lose your 0% deal, so the rate will jump and you'll get a £12 charge.

However, don't almost clear your card in full – clear it IN FULL if you can. For example, if you've £1,000 debt from spending on a credit card and pay off £999, the fact it's not cleared IN FULL means you pay a month's interest on the whole amount.

So if you can nearly clear your card, do what you can to totally clear it (even if it's a 0% spending card it's a good habit to get into).

Clear the card within the 0% period

Go even one month beyond the promotional period and the rate rockets, so calculate the amount needed to clear the balance by then. For example, borrow £600 on a year's 0% card, divide the spend by the number of months (£600 / 12) to get the monthly repayment – in this case £50 – and set up a direct debit to do that.

Diarise the end dates

It's incredibly vital you make a note of the 0% end dates (or use the Tart Alert) to make sure you pay off the debt in time, or be ready to switch to a new Best Balance Transfer deal. If you forget to switch when the deal ends, the interest cost will swiftly outweigh the card's benefit.
To do this properly isn't just a question of getting the right card. It's about understanding how it works, and how to avoid the massive pitfalls.
Pick the right type of card
To find out the best way for you to borrow, answer the questions below. They'll assess how you spend, and direct you to the relevant part of the guide.

Will you pay your card off in full EVERY month?
Select NO even if you only rarely fail to do this
This tool won't work in printouts, please come to moneysavingexpert.com
The cheapest cards for new borrowing
The choice is simple. Those who can pay off in under 28 months, or are willing to tart, should go for a 0% deal. Everyone else should pick the cheapest long-term low rate. All the following deals only apply to NEW cardholders.
If your application's rejected, check your credit rating immediately. If you're accepted and the credit limit is too low, don't chuck the card as it's already on your credit file. Simply apply for a second card to use alongside it. See the Low Credit Limit guide.
Pre-apply to check eligibility with NO credit file mark
You'll see that most cards in this guide have a link to our Eligibility Calculator, which we've designed to allow you to see the probability of getting the card.
We do a 'soft' credit search which lenders CAN'T use, so it has no impact on your future creditworthiness – and lets you see your chances of getting the card without applying.
We map the details you give us against lenders' criteria, and show your chances for all the cards on this page that we can do so for.
Best Buys
Long 0% deals
The main aim is to find the card which will give you the longest 0% introductory deal without charging an annual fee. The 'go to' rate that cards jump to after the 0% periods are also listed. But as it's best to pay these cards off by the time the 0% ends, or balance transfer any remaining debt to another 0% card, this shouldn't affect you.
Best Buys
Other long 0% purchase cards
Best Buys
0% Purchase Cards for poor credit
If you've a history of poor credit, the cards above aren't likely to be open to you (use our eligibility calculator first to check). This card offers 0% on spending for six months.
Beware balance transfers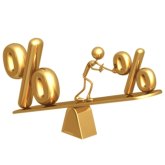 There's a devious trick some cards play if you have a 0% for purchases deal. Often they also allow you to shift debts to the card, but this can be at a higher interest rate.
Repayments must go towards the most expensive debts first. But as you're unlikely to be able to repay in full, you'll still get charged interest.
So if you need to transfer debts, it's best to use a separate card instead. See the Best Balance Transfers guide.
Best Buys
Cheapest long-term low rate deals
Here, the aim is to get a card where the low rate is for the long term, not just an introductory offer. While it's not 0%, it does mean that you don't have to remember to shift from card to card every few months, and know you've got a deal for the long term.
Can these cards be used for balance transfers too?
On these cards, often – but not always – the rate applies to debt that is shifted to the card. If that's the case, and you're looking for long-term cheap debt, it's likely to be reasonably competitive and there's nothing wrong with doing it. Though always compare with the Best Balance Transfers first.
Yet don't assume the rate automatically applies for all transactions. For example, the Sainsbury's Nectar card charges a big 28.95% rate for cash withdrawals. So never, ever, ever use it – or any credit card for that matter – for withdrawing cash.
Cashback sites may pay you for signing up
As an extra boon, members of specialist cashback websites can be paid when they sign up to some financial products. Do check that it's exactly the same deal though, as terms can be different. And remember the cashback is never 100% guaranteed until it's in your account.
Full help to take advantage of this and pros & cons in our Top Cashback Sites guide.
Worried about being rejected?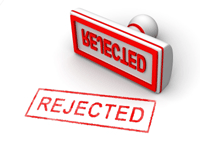 The cards listed above are the market's top deals. Some of them require a good credit score. If you're worried about this, then use the eligibility checker before you apply. If it shows that you aren't likely to get these cards if you apply, then you can take steps to improve your credit.
Check your credit score for free

Understanding why you may be rejected is crucial for picking the right card. So first use the Free Credit Check guide for a full explanation and how to do it.

If you've only limited/minor issues

Some of the cards above should still be accessible to you, especially those that rate for risk (they give some poorer credit scorers fewer months).

However, if all score low on the eligibility checker, then see if any credit cards for poorer credit are suitable. But beware, deals don't tend to be as good for poorer credit scorers.
Should you tart? Keep your debt at 0%
While disloyalty is frowned upon in relationships, it's lauded for consumers. Credit card tarts shift debt from 0% deal to 0% deal to ensure the minimum possible cost for their debts. This is the cheapest way to use credit cards, but it takes discipline and a good credit score.
How to tart
If you're a new tart, the process is pretty simple.
Get a 0% purchases card

This is a card that you can spend on, and all the spending will be at 0% for a set period. See the longest 0% deals below.

Ensure you make the repayments

All "0% interest" means is there is no cost to the borrowing; it still needs to be repaid. Ensure you make at least the minimum repayments to avoid being fined, or worse, having the 0% deal withdrawn, meaning you need to pay the expensive standard rate.

Move or repay the debt BEFORE the 0% period ends

At the end of the 0% period the rate will jump to the standard APR, which will usually be around 20%. At this point you either need to have the card cleared, or shift it to a new card with a 0% balance transfer deal. If you still haven't repaid the debt when that deal closes, shift it again.
To tart or not to tart?
Tarting is without doubt the cheapest method, but it takes active management and you need to stay on top of it. If not, there's a big warning...
Unless you shift the debt before the 0% period ends, it only takes a couple of months before all the gain is lost.
The other thing it's important to understand is that to tart, you're going to need a good credit history. So it's important to check your credit rating, which can be done for free before you start. Plus the nature of repeated applications can have an impact on your score.
So if you're going to take well over a year to repay and aren't good with money, or have a poor credit score, then it's best to stick with the best long term low rate deal instead.
The size of the saving
If you spent £400 each month and repaid £150 each month on a standard Visa card at 17.9%, you'd pay £310 interest in year one. On the Tesco card, you'd pay nothing in the first year (as it's 0% for 28mths), and with the Lloyds card you'd pay £113.
After three years, the standard card charges a massive £2,810 in interest, while the Tesco card charges £1,064 – it's high because the rate jumps to 18.9% after the 0% period ends.
But it's after three years that the Lloyds card comes into its own. Yes, there's no 0% period, but it also charges the least in interest (£952) of the three cards.
That said, a good credit card tart taking advantage of 0% deals would pay nothing in interest (though would need to pay balance transfer fees to keep the debt at 0%). This is the best way to keep interest costs down.
Credit card interest
£400 spending/month, repaying £150 per month (1)
Interest cost after...
1 year
2 years
3 years
Standard Visa card
17.9%
£310
£1,210
£2,810
Tesco
28 mths 0% then 18.9%
£0
£260
£1,064
Lloyds
6.4%
£113
£426
£952
Credit card tarting (2)
0% (rotating cards)
£0
£0
£0
(1) For ease of comparison, ignores minimum payments rules and credit limits.
(2) Needs a good credit score.