Get Our Free Weekly Email!
For all the latest deals, guides and loopholes - join the 10m who get it. Don't miss out
Treating your mum needn't cost the earth this Mother's Day (Sun 6 Mar). We're sure she would appreciate a simple gesture like breakfast in bed or a homemade cake. But if you are going to buy her a gift, here are some cheap and cheerful ideas.
Even better, ditch pricey presents completely and use our DIY Mother's Day Gift Cheques.
100% verified
We check every deal, but if something's changed, please report it.
Shop safely
There's a risk any company can struggle, so learn to Shop Safely.
Cards
Sending a card to your mum on Mother's Day shows her you care/you're sorry/you're thankful (delete as appropriate). You can even pick up a free card if you're quick.
No deals currently available
Flowers
Thoughtful gifts stem from the heart, but they needn't cost you the earth. You can get pretty bouquets for Mother's Day in stores from £3.
No deals currently available
Personalised gifts
If you're looking for unique gift ideas for Mother's Day, you can get cheap personalised gifts with the deals below.

100-page photo book £20 del (norm £79ish)*
MSE Blagged for new & existing Bonusprint customers
We've blagged a 100-page large photo book with a hard photo cover for £20 delivered (norm £79ish) from Bonusprint - great for those holiday snaps.
Photo books can work out to be really expensive but this is one of the cheapest we've seen. To give you an indication of how strong this deal is, on Tue 6 Sept, similar-sized photo books were £34 at Asda Photo and £55.29 at Photobox (via 50% off code).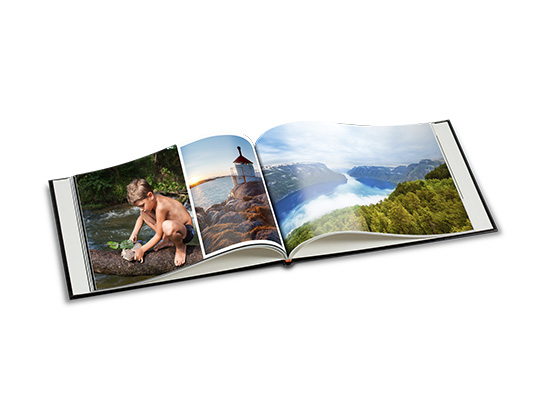 Here's how to get it:
Buy a voucher for £20 online via this special Bonusprint* link by 11.59pm on Fri 30 Sep.

You'll then get a unique code by email.

Log on to the Bonusprint website and follow the instructions to upload your photos and create your 100-page large photo book by 11.59pm on Mon 31 Oct.

Enter your code at the checkout. Delivery takes seven working days and is free when you use the code.
The basic 24-page book is normally £18.99, but once you factor in 76 additional pages at £50.40, a photo on the cover at £4.99 and £4.99 delivery, the total comes to £79.37 - so you'll be saving £60.37 with this deal.
You can create a Bonusprint photo book via PC, laptop or a Bonusprint app, but not via not mobile or tablet.
More info
You can buy as many vouchers as you like, but you can only redeem one per transaction. Glossy pages and the 'lay flat' option will cost you more.
Free Mother's Day gift cheques
Thoughtfulness melts the heart far more than a pricey gift. Our free Mother's Day gift cheques let you create unique vouchers for your mum. You could offer to do the washing up for a week, cook her dinner, bake a cake, or even take her out for the day.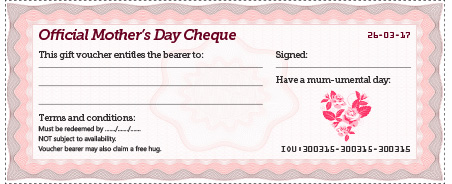 Gifts
Don't feel pressured to buy pricey presents for your mum, but if you're feeling flush (in the MoneySaving sense), then a small gift could be a nice surprise. And buying something at a discount will please your mum more than seeing you waste your hard-earned cash.

£3.99 Suddenly Madame Glamour perfume
Top Chanel smell-alike. 50ml bottle, at Lidl
Ongoing

If you're looking for a Chanel smell-alike, Suddenly Madame Glamour perfume is £3.99 for a 50ml bottle in Lidl stores nationwide (find your nearest).

Forumites swear it smells just like Chanel Coco Mademoiselle, which is normally £61ish for 50ml. We've also done some in-house testing at MSE Towers, and it scored highly against the more expensive brand.

Obviously we can't guarantee you'll scents the similarity, but it's worth a nosey.
See the Cheap smell-alikes forum post to see what forumites think.