If you click a link with an * to go through to a provider, we may get paid. This usually only happens if you get a product from it. This is what funds our team of journalists, and keeps us free to use. Yet there are two crucial things you need to know about this.
This never impacts our editorial recommendations – if it's in, it's in there because we independently rate it best.
You'll always get as good a deal (or better) than if you went direct.
For a more detailed explanation see How MSE is financed.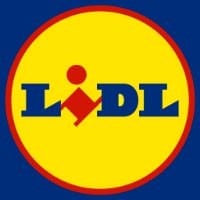 For all the latest deals, guides and loopholes simply sign up today – it's spam-free!

If you head into a Lidl store (find your nearest) you can pick up a 5kg 'Too Good To Waste' box of fruit and veg for £1.50. The boxes contain 'edible but not perfect' fruit and veg, which are slightly past its best, but still safe to eat. This is currently an ongoing offer with no end date, but we'll update you here if that changes.

These are available in stores in England, Scotland and Wales only, and found by the checkout area. However, they are subject to availability, so if you want one be quick as there are only a limited number of boxes available every day, from the time stores open until midday. Any unsold boxes will be donated to local good causes.

What you'll actually get is completely random as the boxes are made up on the day with whatever fruit and veg is looking past its best in each store. Some could be damaged or discoloured, but you'll be able to see what you're getting before you buy.

To give you a rough idea of how much of a saving you could make, we picked up a box on Tue 29 Mar which contained the following items:

One 250g punnet of raspberries – normally £2.99
2 x bananas – normally 37p for two (£0.78/kg)
5 x apples – normally 89p for a 5-pack (17p each)
13 x satsumas – normally 95p for a 500g bag (£1.90/kg)
2 x pears – normally 95p for a 550g bag (£1.72/kg)
One 500g pack of leeks – normally 69p for a 500g pack (£1.38/kg)
2 x aubergines – normally 69p each
3 x lettuce – normally 69p for a 2-pack (34p for one)
13 x potatoes – normally 91p for a 2.5kg bag (36p/kg)
One punnet of black grapes – normally £1.09

Based on the price of each individual item in the box, we've calculated that it would cost over £10 to buy it all separately – so buying a box for £1.50 really does save a bunch.

For more ways to save money during your weekly shop, find our Lidl deals, or check our Supermarket coupons page.

Sign up to the Lidl Plus app to get a free doughnut from the bakery section (normally about 30p) on your birthday, with no minimum spend. You'll receive the coupon in your Lidl Plus app on your birthday and will have seven days from then to use it. See full T&Cs.

Regular Lidl shopper? Check our full analysis of the Lidl Plus app offers.

New and existing users of the Lidl Plus app (download via App Store or Google Play) in England, Wales and Scotland will receive a 10% off voucher when spending £250 in a calendar month – up to a maximum of £20. If you spend £150 in a month, Lidl told us you will qualify for a free item which is currently an own-brand cleaning product. If you spend £100 in a month, you will get a £2 off coupon.

Lidl Plus is also available in Northern Ireland, but tends to have different offers.

As well as money-off coupons, you can claim a free in-store bakery item when you've spent at least £50 in a month. To track the amount spent, scan your virtual Lidl Plus card (within the app) each time you shop. Of course, this shouldn't be an excuse to overspend, but it could be a nice bonus when doing your normal shopping anyway.

Once you've reached the spend target, your coupons should appear automatically in the Coupons section of the app. You can't get change from the coupons, and you'll need to use them within seven days of issue at any Lidl store in the UK (find your nearest).

The qualifying spend excludes infant formula, and coupons can't be used on alcohol or infant formula.

What else you can get from the app – 30% off in-store bakery items and weekly coupons

Check the 'Coupons' section of the Lidl Plus app weekly for extra offers. You can get 30% off all in-store bakery items on Monday to Saturday (excluding bank holidays) from 7pm until closing time.

Every Thursday, you'll be offered a different selection of item-specific coupons valid for one week. When we checked, you could get 20% off cookies and 15% off salted nuts, bacon and stonebaked pizzas.

The Lidl Plus app for Northern Ireland customers

To use the app, select Northern Ireland when signing up. Each week, the app will have 10 coupons for selected products, usually up to 33% off. MoneySaver Glenda K told us she's previously seen 33% off organic honey, 30% off smoked bacon and 25% off ground coffee.

How to use the Lidl Plus app

Scan your virtual card at the till or self-service till each time you shop. Spend coupons by loading them onto your virtual card, then scanning your card before paying. You can use more than one coupon at the same time, but Lidl says there may be a limit of six promotional items per customer.

For more ways to save on the weekly shop, whichever supermarket you frequent, see our supermarket coupons.

There are always ways to save money at Lidl, so even if there isn't a cracking deal out there that works for you, don't assume you can't cut your costs further.

Ways to save include:

Exclusive offers for email subscribers. If you sign up to the Lidl newsletter it will email you special promotional offers and competitions, so you can get in there first.


Supermarket coupons. Make sure you look out for Lidl's in-store magazine as it may contain coupons and vouchers to save on your shopping. Also check newspapers like The Metro for £5 off £25 spend vouchers, and remember - Lidl only accepts its own coupons.


Check out similar retailers, eg, Aldi and the other major supermarkets. If you're not committed to buying from Lidl, check out our deals from Aldi, Tesco, Sainsbury's, Asda, Morrisons and Waitrose, where they may have a better offer, or accept any coupons you might have (except Aldi).


Try haggling. We polled 1,400 MoneySavers to find out in which shops hagglers have most success. Supermarkets did feature, so it's worth a go. Find out more in our Haggle on the High Street guide.


Had a problem with Lidl? There's a free online tool you can use to complain – it helps draft, manage and if necessary escalate your complaint. It's offered by a firm called Resolver, which we like so much we work with it to help people get complaints justice – you can use it to complain to Lidl*.


If you spot any hot deals out there we have missed (we are human after all!), please let us know by emailing msedeals@moneysavingexpert.com or via Twitter @MSE_Deals.

For all the latest deals, guides and loopholes simply sign up today – it's spam-free!
Latest Expired Deals
Christmas veg from 15p a packet

Supermarkets in yearly fresh vegetable price war

Are you in charge of this year's Christmas dinner? Keep your eyes peeled in supermarkets, as the 2022 Christmas veg price war is heating up. Last year, we saw the cheapest ever veg we've seen since we started tracking them in 2015, with prices going down to 9p a packet on Christmas Eve at Aldi in a bid to reduce food waste. That beat 2021's 14p, 2019's 15p (and 2015's 22p, in case you were wondering).

This year, we've seen prices start at 15p with announcements from Aldi, Lidl, and Sainsbury's, and as we see every year, once one supermarket drops its prices, the others follow suit (prices last checked on Tuesday 20 December).

So sprout, sprout, let it all out, these are the Christmas veg deals you can't do without...

Aldi – 15p or 19p each until Saturday 24 December (in previous years they were reduced to 14p, then 9p)


Potatoes (2kg) – 15p
Brussels sprouts (500g) – 19p
Carrots (1kg) – 19p
Parsnips (500g) – 19p
Red/white cabbage (each) – 19p
Swede (each) – 19p


Lidl – 15p or 19p each (some reduced to 14p in previous years)

Brussels sprouts (500g) – 19p
Carrots (1kg) – 19p
Potatoes (1.5kg) – 15p

Parsnips (500g) – 19p
Swede (each) – 19p
Shallots (300g) – 19p


Sainsbury's – 19p each

Tesco – 19p each for Clubcard members until Monday 26 December

Tesco is also offering one free carrot 'for Rudolph' per customer – you'll find free carrot stands near the entrance of larger Tesco stores until Saturday 24 December, depending on stock.


Asda – 30p each


Waitrose – 30p each (was 40p in 2021)

Will there be enough stock?

Given the time of year, we can't be certain what stock will be available at supermarkets – local greengrocers may be a better option if available to you.

Will they be reduced even further?

Of course, it might be worth waiting until just before supermarkets close for Christmas as you could find these cheap veg further reduced to clear stock. Previously we've seen 1kg of carrots for 5p or even free after Christmas Day.

For more offers on groceries, see our Supermarket coupons guide.


Lidl Black Friday deals

In store only, including £20 Breville toaster (£24 elsewhere)

Supermarket chain Lidl has announced its 2022 Black Friday deals will be available in store (find your nearest) while stocks last. As in previous years, deals include food and drink, but also electrical goods.

Lidl told us it's unable to gauge stock in each store, so it's best to go early if there's something specific you're after.

Good and bad deals we found when we checked at 10.02am on Friday 25 November include:

Important: Don't allow yourself to be taken in by the hype around Black Friday and be sucked into buying something you don't need or can't afford. Always do your own price comparisons to ensure you are getting the best deal possible – don't just take a retailer's word for it.