Lidl Deals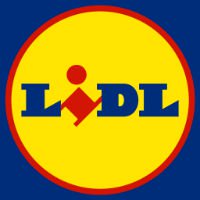 All the major supermarkets will be clamouring for your attention this New Year, with lots of special offers on alcohol. In particular, we've found some corking deals on prosecco and champagne starting from £4 and £10 respectively.

Many of these deals will last into January, subject to stock, but we'll update you as regularly as we can when new offers come up. Below is our full round-up of booze offers that have caught our eye so far from all the main supermarkets – including prosecco, champagne, beer, wine, spirits and liqueurs. Prices correct at 2pm on Thu 1 Jan…

Champagne & prosecco

Here are the cheapest 750ml bottles of champagne and prosecco in each of the main supermarkets:

Lidl


Aldi


Morrisons


Tesco


Sainsbury's


Asda

Keep an eye out for multi-buy deals at the various supermarkets too. Asda recently ran a 'buy six wines, save 25%' offer (now ended), and Tesco and Sainsbury's ran similar deals earlier in the season.


Beer, wine and port

Spirits & liqueurs

Please drink responsibly this New Year, and as always be Drinkaware.

For further tasty treats, see our Supermarket deals.


Get Our Free Money Tips Email!

For all the latest deals, guides and loopholes - join the 12m who get it. Don't miss out

After a successful trial scheme in a few locations, all Lidl stores in England, Scotland and Wales (find your nearest) are now offering £1.50 boxes containing 5kg of 'edible but not perfect' fruit and veg - slightly past its best, but still safe to eat.

Every day, a limited number of boxes will be available from the time stores open, until midday - when any unsold boxes will be donated to local good causes.

What you'll actually get is completely random, as the 'Too Good to Waste' boxes are made up on the day with whatever fruit and veg is looking past its best in each store. Some will be bruised or battered, while others might have just escaped from their wrapper - in any case, you'll be able to see what you're getting before you buy.

Here's what the boxes may look like in store:

See our blog on Reductions in places you might not expect for how you can save 30% at Lidl, or bag 'yellow-sticker' bargains at B&M, Holland & Barrett and more.

If you're looking for a Chanel smell-alike, Suddenly Madame Glamour perfume is £3.99 for a 50ml bottle in Lidl stores nationwide (find your nearest).

Forumites swear it smells just like Chanel Coco Mademoiselle, which is normally £61ish for 50ml. We've also done some in-house testing at MSE Towers, and it scored highly against the more expensive brand.

Obviously we can't guarantee you'll scents the similarity, but it's worth a nosey.

See the Cheap smell-alikes forum post to see what forumites think.

There are always ways to save money at Lidl, so even if there isn't a cracking deal out there that works for you, don't assume you can't cut your costs further.

Ways to save include:

Exclusive offers for email subscribers. If you sign up to the Lidl newsletter it will email you special promotional offers and competitions, so you can get in there first.


Supermarket coupons. Make sure you look out for Lidl's in-store magazine as it may contain coupons and vouchers to save on your shopping. Also check newspapers like The Metro for £5 off £25 spend vouchers, and remember - Lidl only accepts its own coupons.


Check out similar retailers, eg, Aldi and the other major supermarkets. If you're not committed to buying from Lidl, check out our deals from Aldi, Tesco, Sainsbury's, Asda, Morrisons and Waitrose, where they may have a better offer, or accept any coupons you might have (except Aldi).


Try haggling. We polled 1,400 MoneySavers to find out in which shops hagglers have most success. Supermarkets did feature, so it's worth a go. Find out more in our Haggle on the High Street guide.


Had a problem with Lidl? There's a free online tool you can use to complain – it helps draft, manage and if necessary escalate your complaint. It's offered by a firm called Resolver, which we like so much we work with it to help people get complaints justice – you can use it to complain to Lidl*.


If you spot any hot deals out there we have missed (we are human after all!), please let us know by emailing msedeals@moneysavingexpert.com or via Twitter @MSE_Deals.

Get Our Free Money Tips Email!

For all the latest deals, guides and loopholes - join the 12m who get it. Don't miss out
Latest Expired Deals
Mulberry £100 off £300 spend via Amex

Cashback for selected AMEX cardholders

See our Black Friday 2019 guide for all the latest info and analysis. Check Deals & Vouchers for other offers on now or follow us on Twitter @MSE_Deals.

Mulberry itself doesn't have any Black Friday deals, however if you're an AMEX shopper, you may be able to get £100 off a £300 spend until Wed 25 Dec.

To check if you've got this, look at your 'offers' section of the app, and if it appears, add it to your card. Once you've then spent £300 or more, you'll get £100 cashback onto your card.

Amex offers are targeted to different accounts, so you may or may not have it on your account, but it's worth a look.

Important: Don't get caught up in the Black Friday hype, and keep our money mantras in mind – only ever buy what you need and can afford. You should always do your own price comparisons to ensure you've found the best deal available – don't simply take a retailer's word for it.

Lidl £10 off £40 spend voucher via Metro

Also in Daily Mail (£1) & Mail on Sunday (£1.80). Excl Northern Ireland

Update at 2.30pm on Mon 11 Nov: The dates on which you can find a Lidl voucher in the Metro/Daily Mail/The Mail on Sunday are now over, but if you've got one of those papers lying around, make sure to cut out your voucher before recycling the paper.


If you pick up the free Metro newspaper on Fri 8 Nov, you should find a voucher for £10 off when you spend £40 or more at Lidl stores (find your nearest). Once you have the voucher, just show it to the cashier when you pay – it's valid in all UK Lidl stores except those in Northern Ireland, and can be used until stores close on Thu 14 Nov.

The Metro says the voucher will be printed in every copy of the Metro this Friday.

You can find the free Metro in bus and train stations, and other busy public places, in many major cities and their surrounding towns across England, Scotland & Wales – see map in 'more info' below.

Can't get hold of a free Metro newspaper?

The voucher will also be printed in the Daily Mail (£1) on Sat 9 Nov and The Mail on Sunday (£1.80) on Sun 10 Nov. Bear in mind that the cost of the newspaper means you'll save a bit less than £10 overall, unless you'd usually buy the paper anyway.

If you've got a myWaitrose loyalty card and you're planning to spend £10 or more in Waitrose, you can pick up a free newspaper. The Daily Mail and The Mail on Sunday are both eligible for this offer.

What can the voucher be used on?

The voucher can be used against anything in store, but in Scotland alcohol is excluded. For England and Wales, there's an upper limit of two alcoholic products per voucher.

While for smaller households £40 is a pretty large spend to make all at once, with Christmas approaching this could be a good time to stock the fridge and cupboards. Take a look at some of our Lidl deals for inspiration and bear in mind that the 'Middle of Lidl' offers a range of regularly changing deals that could include anything from plants and tools to clothes and furniture.

Check out our supermarket coupons for more ways to cut the cost of your weekly shop.


The free Metro newspaper can be found in these areas (click the map for detailed info):



It's one voucher per single transaction and it must be presented at the till at the time of purchase. Original vouchers must be shown at the till - copied, damaged, online printouts or defaced vouchers aren't acceptable.


This offer is valid in all UK stores except Northern Ireland. Please see your voucher for full terms and conditions.