Lidl Deals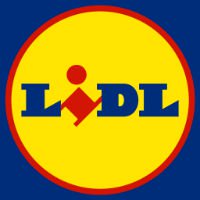 If you're stocking up on strawberries and cream for Wimbledon (or just want to enjoy them anyway), we've served up a round-up of the best supermarket prices for fresh strawberry punnets (400g or nearest equivalent) and 300ml fresh single cream pots to net you the best deal.

Here's what we found when we looked on Tue 2 Jul:

1kg of strawberries from £4

It's always worth checking the 'price per kg' to see if you'll save more with a larger pack (only if you'll eat them before they go off). Morrisons* and Waitrose* were the only stores where we found a larger, better value punnet.

They're £4 at Morrisons for 1kg and £4.50 at Waitrose for 1kg, so the ball is in your court what you choose.

Morrisons also offers wonky strawberries* for £1 for 227g. However, at £4.41 per kg you'd be better off buying the 1kg box if you'll eat 'em, but if you only need a few the wonky option could be a good choice.

Dairy-free cream from 85p

If you're after dairy-free, 250ml pots of Alpro cream soya single (chilled or longlife) are 85p in Asda* or Tesco*, 96p in Waitrose* and £1.05 in Sainsbury's*.

Get Our Free Money Tips Email!

For all the latest deals, guides and loopholes - join the 12m who get it. Don't miss out

After a successful trial scheme in a few locations, all Lidl stores in England, Scotland and Wales (find your nearest) are now offering £1.50 boxes containing 5kg of 'edible but not perfect' fruit and veg - slightly past its best, but still safe to eat.

Every day, a limited number of boxes will be available from the time stores open, until midday - when any unsold boxes will be donated to local good causes.

What you'll actually get is completely random, as the 'Too Good to Waste' boxes are made up on the day with whatever fruit and veg is looking past its best in each store. Some will be bruised or battered, while others might have just escaped from their wrapper - in any case, you'll be able to see what you're getting before you buy.

Here's what the boxes may look like in store:

See our blog on Reductions in places you might not expect for how you can save 30% at Lidl, or bag 'yellow-sticker' bargains at B&M, Holland & Barrett and more.

We've seen a Facebook page crop up with a link to enter a competition for an '£80 Lidl coupon'. As this didn't appear very legitimate, we checked with Lidl and it's confirmed this IS A FAKE COUPON, so avoid visiting the dodgy page and don't sign up.

Lidl has told us: "Unfortunately this is a scam posted by a fake page made to look like Lidl's. We recommend checking for the verified 'blue tick' next to our name, before clicking any links."

For a list of genuine coupons, see our Supermarket Coupons page.

If you're looking for a Chanel smell-alike, Suddenly Madame Glamour perfume is £3.99 for a 50ml bottle in Lidl stores nationwide (find your nearest).

Forumites swear it smells just like Chanel Coco Mademoiselle, which is normally £61ish for 50ml. We've also done some in-house testing at MSE Towers, and it scored highly against the more expensive brand.

Obviously we can't guarantee you'll scents the similarity, but it's worth a nosey.

See the Cheap smell-alikes forum post to see what forumites think.

Get Our Free Money Tips Email!

For all the latest deals, guides and loopholes - join the 12m who get it. Don't miss out

There are always ways to save money at Lidl, so even if there isn't a cracking deal out there that works for you, don't assume you can't cut your costs further.

Ways to save include:

Exclusive offers for email subscribers. If you sign up to the Lidl newsletter it will email you special promotional offers and competitions, so you can get in there first.


Supermarket coupons. Make sure you look out for Lidl's in-store magazine as it may contain coupons and vouchers to save on your shopping. Also check newspapers like The Metro for £5 off £40 spend vouchers, and remember - Lidl only accepts its own coupons.


Check out similar retailers, eg, Aldi and the other major supermarkets. If you're not committed to buying from Lidl, check out our deals from Aldi, Tesco, Sainsbury's, Asda, Morrisons and Waitrose, where they may have a better offer, or accept any coupons you might have (except Aldi).


Try haggling. We polled 1,400 MoneySavers to find out in which shops hagglers have most success. Supermarkets did feature, so it's worth a go. Find out more in our Haggle on the High Street guide.


Had a problem with Lidl? There's a free online tool you can use to complain – it helps draft, manage and if necessary escalate your complaint. It's offered by a firm called Resolver, which we like so much we work with it to help people get complaints justice – you can use it to complain to Lidl*.

If you spot any hot deals out there we have missed (we are human after all!), please let us know by emailing msedeals@moneysavingexpert.com or via MSE Facebook and Twitter @MSE_Deals.
Latest Expired Deals
Lidl fresh fruit & veg offers

In stores from Thu 4 Jul. Incl 25p lettuce

Every week Lidl runs fresh fruit and vegetable offers in stores on selected products which our forumites love.

Discounted products available from Thu 4 Jul to Wed 10 Jul include:

Wild rocket, 25p for 70g (norm 52p)
Spring onions, 25p (norm 47p)
Chillies, 25p (norm 47p)
Iceberg lettuce, 25p (norm 58p)


Lidl says all fresh fruit and vegetable offers are available while stocks last in stores in England, Scotland and Wales. Items may vary, see in store for details.

It's worth noting that all the fruit & veg are provided in non-recyclable packaging.

Up to 50% off selected items

Valid 6-5 July. In Lidl stores, while stocks last

Every weekend, Lidl offers up to 50% off selected items in stores. This weekend – Sat 5 and Sun 6 Jul - the offers will include:

England, Scotland and Wales:

Tomato passata, 49p (norm 99p)
Italian antipasti, 99p (norm £1.99)
Mixed nuts, £1.29 (norm £1.85)
Extra virgin olive oil, £1.99 (norm £2.99)


Northern Ireland:

Mini-mix classic ice creams, £1.24 (norm £2.49)
Kit-Kat minis, £2 (norm £2.69)
Kitchen foil, £2.29 (norm £2.99)
Pedigree adult dog food, £3.99 (norm £5.50)



Offers are available in stores only (find your nearest), while stocks last, and you can buy a maximum of six of each product.