Check your credit report for free
Grab your file and check your score, or even get PAID to do it
Get Martin's Free Weekly Email!
For all the latest deals, guides and loopholes - join the 10m who get it. Don't miss out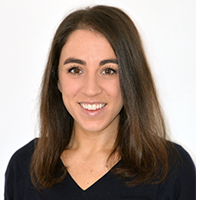 Updated July 2016
Checking your credit file is in shape is important if you want to get a mortgage, credit card, loans and more. The big credit reference agencies try to lure you in with free month-long trials - use this to check your file for FREE, then cancel to avoid the subscription fee.
This guide explains how you can check your statutory files for just £2, how to check your credit files for free, and even how to get paid to check your credit file.
In this guide...
Why you should check and what you should check
There are three credit reference agencies, Equifax, Experian and CallCredit, and they all hold information on you which lenders use. Even small errors can cause problems, so it's important you check through your file. Most of this is explained in detail in our How to Boost Your Credit Rating guide, but below is a quick checklist.
Your right to check your file (costs £2)
The most important thing to tell you is that you have a legal right to check your credit file. This is because it's important you know the information that companies have on you. Here's how to check your file, however before you read it please see our information on how to check for free and how to get paid to do it.
How to check for FREE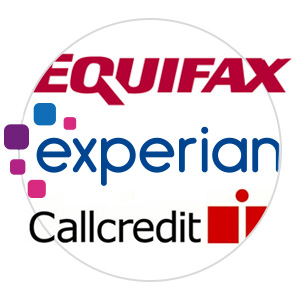 Credit reference agencies used to make all their money from selling data to lenders. The idea was to help lenders predict your behaviour, which allowed them to assess whether or not you were a good person to lend to.
Then some bright spark at the credit reference agencies realised they could generate a business called "consumer credit management". It meant they could start to sell you monitoring products and all the other sorts of data, including your "credit score", for the first time. You may ask why they sell it to you? Well, it makes them money, and sometimes up to £180 a year.
It used to be that the only way you could check your score for free was to sign up to 30-day free trials of these services, and then cancel before the time's up so you don't get charged. Yet, now, you can check your report on two of the three agencies for free every month - though they'll try and sell credit cards and loans to you instead to make their cash.
Which way you choose to check your file will depend on what's most important to you - a full monitoring service free for 30 days, or a more basic, but free-for-life service. Here's how to do it, broken down by agency.
The three agencies to check
As mentioned above, lenders will use one of three credit reference agencies - Equifax, Experian or Callcredit. If possible, check all of them, as not all providers use the same agencies. Here's how to check them for free...
Experian
Experian is the largest credit reference agency. The only way to see your Experian report for free is to sign up for its 30-day free trial.
Equifax
There's two ways to see your Equifax file. One provides free monthly reports, the other is a 30-day free trial of Equifax's full credit report and credit monitoring service.
Callcredit
Callcredit is the UK's newest credit reference agency, though it tends to not be as widely used as the two massive agencies above. However, you can get free access at any time to your Callcredit report and score.
Equifax and Callcredit
Checkmyfile gives you a 30-day trial to see both your Callcredit and Equifax reports in one place. It's really only for those who want the monitoring, as a combination of Clearscore and Noddle will provide monthly snapshots of these two agencies for free.