Free Music Online
Stream music free incl Spotify, Deezer, Apple Music
Get Our Free Weekly Email!
For all the latest deals, guides and loopholes - join the 10m who get it. Don't miss out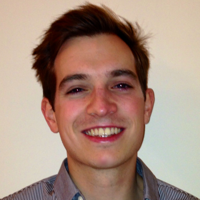 Updated 22 Nov 2016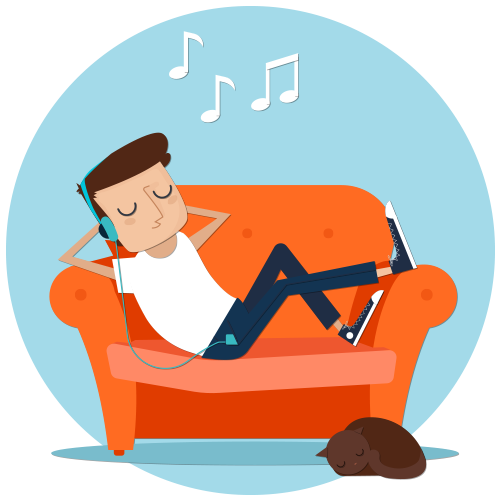 Want to listen to the latest and greatest hits without having to fork out for CDs or digital copies of music?
Whether you're a fan of the Bieber, the Bee Gees or The Beatles, here's a round-up of the best online music services that let you listen for free – there are plenty to choose from...
Music streaming top picks
What is online music streaming?
The internet is a great way to browse, discover and pay for music. The music streaming industry has exploded in the past few years – according to the British Phonographic Industry, 45 billion songs were streamed in the UK in 2016, a 68% increase on 2015.
Before you start using any of these online music services though, it's important to understand how they work. Here are some streaming FAQs:
What is the difference between streaming and downloading?
There are two ways to listen to music online:
Downloading. The first is by downloading the songs you want to listen to. This can be costly if you're doing it legally, especially if you're downloading a whole album of songs.

However, if you want to be able to put your favourite tracks onto your iPod/MP3 player/mobile phone to listen to offline, this is the only way to do it.

Streaming. The other way is online streaming, where you don't actually download the track to your PC, you just play it online and listen to it over the internet. In most cases there's not normally a cost for this, unless you want an ad-free service (where you pay to upgrade).
This guide focuses on the various music streaming services available in the UK. If you're looking for downloadable tracks, we sometimes feature free MP3s in our weekly email, so sign up to make sure you don't miss a deal.
How does streaming work?
Streaming lets you listen to your favourite songs instantly. You don't download the content, but play it live through devices like laptops, tablets and mobiles. Its main boon is you get instant access to huge catalogues of songs, without having hundreds of CDs cluttering up your house.
These services are legal and above board, but the music is interrupted every now and then with an advert you cannot skip. It can also be difficult to find the exact songs you want to hear, so streaming isn't for everyone.
Before you consider streaming, a word of warning: ensure your broadband and mobile data connection are fast enough and you've a generous download limit. While you're not actually downloading a track to keep, streaming will use up your monthly allowance. Otherwise you risk being hit with added costs and constant buffering.
As a general rule:
You need a high (or unlimited) download limit, or you could be slapped with gargantuan charges.
For example, if you're going to listen to about six hours of internet radio per week, and that is all you'll be doing, you'll need a monthly download allowance of at least 5GB.
If you're going to be streaming more music, or doing other data-heavy things, like streaming movies, it's worth considering a broadband package with unlimited downloads, so you'll not have the worry of exceeding your limit, and using Wi-Fi on your smartphone whenever possible. Full details in the Cheap Broadband guide.
Is online music streaming legal?
There are plenty of online music streaming services that are legal, though thousands more aren't. The Government and internet providers are cracking down on the illegal ones, while some services only work in certain countries due to music licensing restrictions.
All those included below are legal, and will work in the UK.

Always check any software you put on your computer is suitable. Ensure it's compatible with your existing set-up. No liability can be accepted for any problems caused from acting upon the info given.
Best free online music services
There's a whole load of online music streaming services available. Many offer free trials of their ad-free unlimited options.
Here are a few worth considering, and remember there's no limit to the number you can use, so you could get thousands of hours' worth of music for absolutely nowt.
Over 30 million songs, packed with features
Spotify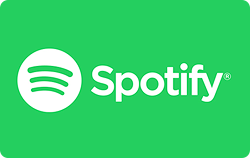 Perhaps the biggest name in online music, the Spotify streaming service works on a plethora of devices. It has over 100 million users globally and 30+ million available tracks.
It offers free music streaming on desktops, tablets and Android or iOS mobiles, though there are ads, you have to listen to tracks by adding them to a playlist and playing them on shuffle, you can only skip songs six times per hour and you must be online to listen. Alternatively you can pay to upgrade to its Premium service which offers ad-free, unrestricted streaming.
More info & features
Spotify offers an array of clever extra features to both free and Premium users, including the ability to follow what friends are listening to on social media. You can also find music already on your computer and add it to your Spotify library, so you can listen to it on other PCs just by logging in to your account.
Spotify's weekly personalised playlist based on the tracks you listen to most, a feature available to free users too, has also been lauded. Similarly Spotify Running, which plays music in time to the beat of your pace, is a nice touch.
Used Spotify? Tell us what you think in the forum.
Quick questions
Is there a trial for the paid option?
If you've not tried Premium before, you can get a free 30-day trial, which gives all the benefits of full membership. Bear in mind if you do this you won't be eligible for the three-month 99p subscription mentioned above.
You have to enter your payment details upon sign-up to the trial, and when the trial ends you'll automatically be charged the full £9.99/month price unless you cancel.
Warning: If you sign up to Spotify Premium via Apple on your iOS device, you'll be charged £12.99/month rather than the £9.99 fee that Spotify charges for signing up directly on its website.
What other ways are there to get a discount on Spotify Premium?
Spotify Premium costs £9.99/month. However, students can get it for £5/month, while Spotify Family costs £14.99/month and lets you share your account with up to five others (each one will be able to create separate playlists and be used at the same time).
What devices will Spotify work on?
It'll work on PCs, Macs, iPhones, iPads, Android phones & tablets, Windows phones, PS3 and PS4.
35 million songs, though limited on mobile
Deezer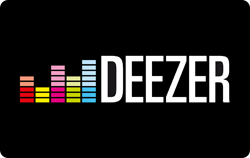 On the scene since 2006, Deezer is one of the older music-streaming sites, with around 16 million users. It's a fully fledged free-streaming service supported by ads, though you only get access to its library on-demand on the web and tablet versions.
This means mobile users can only listen to "flow and mixes" (automated personalised playlists), unless you're willing to fork out for the privilege.
More info & features
Much like Spotify, you won't be able to listen offline or without ads if you're on the free version.
The 'Hear This' feature creates a personalised music feed based on the music you most listen to or add to your favourites, as well as playlists created by other users with similar music tastes to you.
Deezer's App Studio carries over 100 apps for different ways to interact with music on the platform. One particularly useful one if you currently use Spotify is Spotizr, which lets you import your playlists into Deezer.
Used Deezer? We'd love to hear your thoughts in the forum.
Quick questions
How does Deezer Premium+ work?
The standard price for Deezer 'Premium+' is £9.99/month. This lets you listen without ads and in higher quality, offline, and to your own playlists on a mobile.
There's also Deezer Elite for £14.99/month, which allows those with a Sonos speaker or home studio system to listen in lossless (ie, very high) audio quality.
You can also get Deezer Family for £14.99/month, which lets up to six people access an account at once. There's no student discount unfortunately.
Is there a trial for the paid option?
There are two trial options. When you first download the mobile app, you'll automatically get a free 15-day trial. You don't need to put in any payment details to get this, so when the trial ends, you'll just revert to the free version.
There's also a 30-day trial if you sign up through the website. You'll have to enter your payment details for this one though, and you'll be charged £9.99/month automatically when it ends unless you cancel. You can still get this trial even if you've used the 15-day one before.
What devices will Deezer work on?
Deezer's reach extends far and wide, and works on most platforms you can think of. This includes the big'uns like Android, iOS and Windows Phone, all the way to the long forgotten Symbian (if you can remember that).
640 million songs, social networking "radio"
Last FM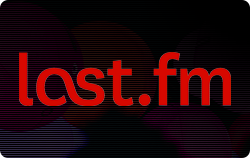 Over 59 million people around the world stream music with Last FM. Like Rdio and other personalised "radio station" services, Last FM creates a unique playlist for you when you search for something. Fancy a bit of Britpop? You'll be given tracks from Pulp, Blur and Ocean Colour Scene.
It keeps track of everything you listen to on your iTunes and recommends similar artists – all while introducing you to fellow users with similar tastes. It's great for finding new music or gig buddies.
More info & features
The free option is ad-supported, meaning it plays and is funded by ads. It's primarily used via browser, though it also has its iOS and Android apps.
It also offers the Last FM Scrobbler desktop apps for Windows and Mac, which automatically sync and update your Last FM library with what you've been listening to and updates you on what your friends are listening to.
Used Last FM? We'd love to hear what you think of it. Share your thoughts in our forum.
Quick questions
What paid-for options are there?
Last FM offers a subscription option. For £3/month you can remove all ads on the website and mobile apps.
Is there a trial for the paid option?
Unfortunately there's no trial available for the ad-free service.
What devices will Last FM work on?
It'll work through most browsers, and there are iPhone and Android apps. There are third-party apps that are better reviewed in some cases.
175 million monthly listeners, great for finding smaller artists
SoundCloud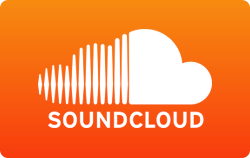 It's nigh-on impossible to estimate how many tracks there are on SoundCloud, simply because of the scale of the service and ease of use for uploaders. This is unsurprising given that it initially launched as a platform for sharing music between artists.
However its popularity with consumers quickly led it to develop into a full publishing tool for musicians to distribute their tracks to the public, and it now boasts 175 million listeners a month.
More info & features
Because of its focus on artists and getting new material published, SoundCloud is ideal for discovering new or smaller artists that you may not find elsewhere, and exploring trending music.
Since it introduced a paid option earlier this year, the free version now has ads and you must pay to listen offline.
Tried SoundCloud? Tell us about it in the forum.
Quick questions
What paid-for options are there?
There are two subscriptions on offer. The first is the new SoundCloud Go, which costs £9.99/month. It removes the ads and lets you listen offline, plus a few other benefits.
The second, Soundcloud Pro, is geared towards artists/uploaders, rather than listeners. It costs £3.99/month or £35/year and gives 3 extra hours of upload time and stats on listeners of your tracks.
Pro Unlimited costs £8/month or £75/year and gives unlimited upload time and an even more detailed breakdown of track plays, AND SoundCloud Go for £1.99/month.
Is there a trial for the paid option?
You can get a free 30-day trial of SoundCloud Go. There's no trial option for SoundCloud Pro, though subscriptions come with a 30-day money back guarantee if you aren't happy.
What devices will SoundCloud work on?
It's got apps for iOS and Android, but not Windows phones (though there are third-party apps that work with this). It's also no longer supporting its desktop apps, but you can use the web version through your browser.
200,000 songs, no registration required
Jango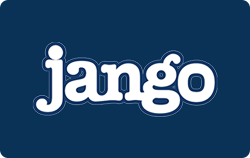 Jango is another online radio service, a bit like Last FM. It's funded by ads and you can listen to anything on the service, and get recommendations for artists and songs you might like.
You don't have to register. Just type in an artist and your first "station" will start playing right away. For example, type in 'Adele' and it will play all "similar" artists to Adele, such as Norah Jones and Sara Bareilles.
More info & features
If you just want instant access to music, Jango is a good starting point. It has similar social networking elements to Last FM; the site will tell you what 'like-minds' are listening to, and you can listen to others' virtual stations if you tire of yours.
The site also provides independent artists the opportunity to showcase their music by recommending their songs alongside those of similar popular artists.
If you use the service without creating an account, you'll get an audio ad after every full-length song. If you want fewer ads, connect your Jango account with your Facebook account and you'll only get one audio ad per day. It's also worth noting you can't repeat, fast forward or rewind tracks.
Used Jango? We'd love to hear your thoughts in the forum.
Quick questions
What paid-for options are there?
What devices will Jango work on?
Top paid-only music services, with free trials
The following music streaming services don't have free options, but they do offer free trials. Perfect for sampling before deciding whether you want to stump up the cash.
40 million tracks - use Amazon Prime trick to slash the cost*
Amazon Music Unlimited

– 1mth trial, £9.99/mth (£6.58/mth equiv via trick)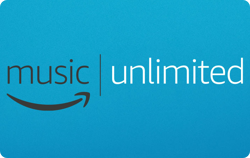 Launched last November in the UK, Amazon Music Unlimited* is the online retail giant's answer to the likes of Spotify and Apple Music – a fully-equipped music-streaming service. It hosts "today's most popular artists", is ad-free, and lets you listen offline.
Anyone can get it on a free 30-day trial. After, the standard price is £9.99/mth, though you can choose between a few different plans.
Trick to get it for £6.58/mth equiv. Amazon Prime subscribers can get it for £79/year. But even if you don't pay for Prime, you can do this. Simply sign up for a free 30-day Prime trial*, then pay for a year's Amazon Music Unlimited upfront – even if you then cancel Prime, you get to keep Amazon Music Unlimited for what works out as just £6.58/mth equiv.

Already had a Prime trial? Sign up for just one month to get it cheap. If you've already had a Prime trial and can't get another, you can sign up to a month of Prime for £7.99, then opt for the annual plan of Amazon Music Unlimited before cancelling. This takes the cost to £7.25/mth equiv, so you still save – plus you'll get the use of Prime for a month.

Share with the family – £6.21/mth each if there's two of you (or £2.07/mth with six). The Family Plan* gives access to up to six family members, each with their own profile. One person pays – it's £14.99/mth, or £149/year if you've Prime (or a Prime trial...). Obviously the more there are of you, the better the value. But be warned – you'll have to set up a 'shared payment method'.
More info & features
Amazon Unlimited Music is entirely separate to the pre-existing Prime Music service. Prime subscribers can still use Prime Music* – with a more limited library of just two million songs – free of charge. Songs not covered by your Prime membership have to be purchased.
One nice extra feature of Amazon Music Unlimited unique is its integration with the Echo home speaker. By speaking to it you can request songs by the lyrics they contain, or playlists according to your mood. As with other premium music-streaming services, the more you use it, the more personalised your recommendations will be.
Here's a summary of the pricing:
Amazon music-streaming plans
| | Prime Music | Amazon Music Unlimited | Amazon Music Unlimited Family | Amazon Music Unlimited Echo |
| --- | --- | --- | --- | --- |
| Track library | 2 million | 40 million | 40 million | 40 million |
| Offline playback | Yes | Yes | Yes | Yes |
| Supported devices | All | All | All | Amazon Echo/Dot only |
| Standard price | N/A | £9.99/mth | £14.99/mth | £3.99/mth |
| Price for Prime custs | Included | £7.99/mth or £79/yr | £14.99/mth or £149/yr | £3.99/mth |
Tried Amazon Music Unlimited? Tell us how you got on with it in the forum.
Quick questions
What happens after the trial ends?
Unless you cancel before your Amazon Music Unlimited trial is up, you'll be automatically charged £3.99/mth, £7.99/mth or £79/year depending on which plan you chose at sign-up.
As for Amazon Prime, it's an automatic £79/year fee if you don't cancel your trial. For full help on reclaiming if you forget to cancel, see the Reclaim Unwanted Amazon Prime guide.
What if I have an Amazon Echo or Echo Dot?
There's a different price plan for those with an Amazon Echo or Echo Dot (Amazon's voice-activated bluetooth speaker).
In that case you pay just £3.99/month (regardless of Prime), but this lets you use the service via your Echo/Echo Dot only – not any other devices – making it rather limited.
What else do you get with Amazon Prime?
Prime membership comes with one-day delivery on many items, access to films and box sets on Prime Video, the Kindle owners' lending library and a few other perks. See more on Amazon's site.
What devices will Amazon Music Unlimited work on?
With the exception of the Windows Phone, there's an Amazon Music app for all major devices and operating systems, including iOS, Android and Amazon's own 'Fire' products.
Curated by musicians, with live radio stations*
Apple Music

– 3mth trial, then £9.99/mth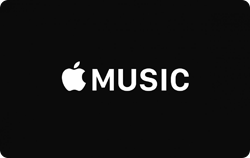 Apple's launch into the music streaming world has been much-publicised and not without contention, particularly when it comes to its free trial and the number of users unwittingly signed up when it ended (see the Cancel Apple Music guide for more details).
All those new to Apple Music* can take it on a free three-month trial, activated through the pre-installed Music app on your iPhone/iPad, or iTunes on your Mac/PC. You'll get all the features of paid membership while the trial runs, including access to its library of 30 million songs.
The paid version is £9.99/month, though there us a family subscription that lets you and five other use the service, for £14.99/month. Students can also get it for £4.99/month.
More info & features
The most-touted features of Apple Music are its radio stations, including Beats 1, run by DJ Zane Lowe and a "hand-picked team" of renowned DJs, and 'Connect', a platform through which artists can share more content and interact with users on a "more personal" level.
As you'd expect from a paid-for service, you can save tracks and playlists for listening to offline. Also, any music you've purchased in the iTunes store in the past will also be synced to the app.
If you don't take the trial or pay for membership, you can listen to Beats 1, though frankly this is a very limited option – which is why it didn't make it into our list of free music services.
Used Apple Music? Tell us what you think in the forum.
Quick questions
What happens after the trial ends?
Unless you turn off auto-renewal before the end of the trial, you'll automatically be charged £9.99/month or £14.99/mth depending on whether you opted for an individual or family subscription on sign-up. See the Cancel & Reclaim Apple Music guide for full details and how to reclaim, if you've been unwittingly stung for it.
You can pay for Apple Music using iTunes vouchers, which can often be found for a discount on eBay. Just make sure you've enough credit on your account to cover the next month's fee.
What devices will Apple Music work on?
It'll work on iPhones and iPads running iOS 8.4 and later, and Macs and PCs running the latest version of iTunes. Android users will have to wait for the time being.
35 million tracks, plus cloud storage of your existing songs
Google Play Music

– 2mth trial, then £9.99/mth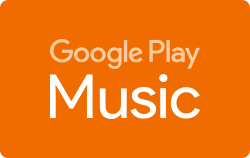 Google Play Music has been around since 2011. Unfortunately it's yet to launch a fully free, ad-supported version in the UK. Much like its rivals, it lets newbies try it for free (you need to have a Google account) – currently you can get a two-month trial instead of the usual one-month.
Those on the trial will get the same as paying members – access to its library of music ad-free, offline listening and recommendations based on the tracks you most listen to.
Although there's no student discount available, you can get a family plan for up to six users, for £14.99/month.
More info & features
The feature that most sets Google Play Music apart for its competitors is the ability to store up to 50,000 tracks you already own in the cloud, for listening to anywhere you've got an internet connection. This makes it ideal for those who already have a significant collection of songs.
Interestingly, this feature is available to non-paying users, so by all means use it for this function alone if you want to back up your songs, and don't pay a penny.
Have you tried Google Play Music? Tell us about it in the forum.
Quick questions
What happens after the trial ends?
Yup, you've guessed it – you'll be charged automatically, so make sure you cancel before the end of the trial period.
Just like Apple Music and Spotify Premium, Google Play Music costs £9.99/month (£14.99/month if you subscribed to the family plan).
What devices will Google Play Music work on?
You can use Android and iOS devices to listen to Google Play Music.
How to complain about a provider
If you're not happy about the service you receive, you should contact the company first. However, if you're still not satisfied, then...
Free tool if you're having a problem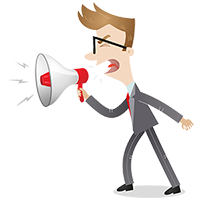 This tool helps you draft your complaint and manage it too. It's totally free, and offered by a firm called Resolver which we like so much we work with to help people get complaints justice.
If the complaint isn't resolved, Resolver will escalate it for free to the relevant ombudsman or trade body.