Free Music Online
Stream music free incl Spotify, Deezer, Apple Music
Get Our Free Weekly Email!
For all the latest deals, guides and loopholes - join the 10m who get it. Don't miss out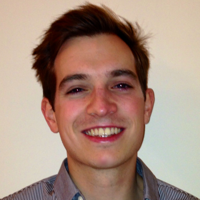 Updated 1 Mar 2016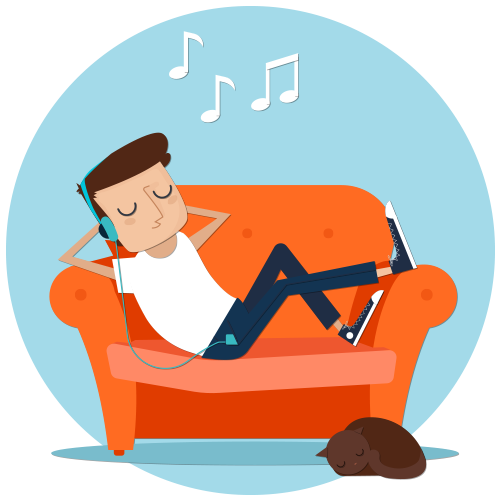 Want to listen to the latest and greatest hits without having to fork out for CDs or digital copies of music?
Whether you're a fan of the Bieber, the Bee Gees or (now, finally) The Beatles, here's a round-up of the best online music services that let you listen for free – there are plenty to choose from...
Music streaming top picks
What is online music streaming?
The internet is a great way to browse, discover and pay for music. The music-streaming industry has exploded in the past couple of years – the number of songs streamed in the UK rose by 80% between mid-2014 and 2015, and it's estimated that over 25 billion tracks will have been streamed by the end of the year.
Before you start using any of these online music services though, it's important to understand how they work. Here are some streaming FAQs:
What is the difference between streaming and downloading?
There are two ways to listen to music online:
Downloading. The first is by downloading the songs you want to listen to. This can be costly if you're doing it legally, especially if you're downloading a whole album of songs.

However, if you want to be able to put your favourite tracks onto your iPod/MP3 player/mobile phone to listen to offline, this is the only way to do it.

Streaming. The other way is online streaming, where you don't actually download the track to your PC, you just play it online and listen to it over the internet. In most cases there's not normally a cost for this, unless you want an ad-free service (where you pay to upgrade).
This guide focuses on the various music streaming services available in the UK. If you're looking for downloadable tracks, we sometimes feature free MP3s in our weekly email, so sign up to make sure you don't miss a deal.
How does streaming work?
Streaming lets you listen to your favourite songs instantly. You don't download the content, but play it live through devices like laptops, tablets and mobiles. Its main boon is you get instant access to huge catalogues of songs, without having hundreds of CDs cluttering up your house.
These services are legal and above board, but the music is interrupted every now and then with an advert you cannot skip. It can also be difficult to find the exact songs you want to hear, so streaming isn't for everyone.
Before you consider streaming, a word of warning: ensure your broadband and mobile data connection are fast enough and you've a generous download limit. While you're not actually downloading a track to keep, streaming will use up your monthly allowance. Otherwise you risk being hit with added costs and constant buffering.
As a general rule:
You need a high (or unlimited) download limit, or you could be slapped with gargantuan charges.
For example, if you're going to listen to about six hours of internet radio per week, and that is all you'll be doing, you'll need a monthly download allowance of at least 5GB.
If you're going to be streaming more music, or doing other data-heavy things, like streaming movies, it's worth considering a broadband package with unlimited downloads, so you'll not have the worry of exceeding your limit, and using wi-fi on your smartphone whenever possible. Full details in the Cheap Broadband guide.
Is online music streaming legal?
There are plenty of online music streaming services that are legal, though thousands more aren't. The Government and internet providers are cracking down on the illegal ones, while some services only work in certain countries due to music licensing restrictions.
All those included below are legal, and will work in the UK.

Always check any software you put on your computer is suitable and compatible with your existing set-up. No liability can be accepted for any problems caused from acting upon the info given.
Best free online music services
There's a whole load of online music streaming services available. Many offer free trials of their ad-free unlimited options.
Here are a few worth considering, and remember there's no limit to the number you can use, so you could get thousands of hours' worth of music for absolutely nowt.
Over 30 million songs, packed with features
Spotify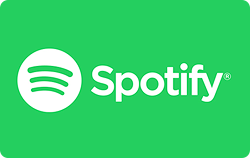 Perhaps the biggest name in online music, the Spotify streaming service is popular with review sites and works on a plethora of devices. It has over 75 million users globally and 30+ million available tracks.
It offers free music streaming on desktops, tablets and Android or iOS mobiles, though there are ads, you have to listen to tracks by adding them to a playlist and playing them on shuffle, you can only skip songs six times per hour and you must be online to listen. Alternatively you can pay to upgrade to its Premium service which offers ad-free, unrestricted streaming.
Used Spotify? Tell us what you think in the forum.
Quick questions
Is there a trial for the paid option?
Other ways to get a discount on Spotify Premium
What devices will Spotify work on?
35 million songs, though limited on mobile
Deezer

– trick to get three-month free trial of Premium+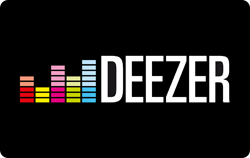 On the scene since 2006, Deezer is one of the older music-streaming sites, with around 16 milllion users. It's a fully-fledged free streaming service supported by ads, though you only get access to its library on-demand on the web and tablet versions.
This means mobile users can only listen to "flow and mixes" (automated personalised playlists), unless you're willing to fork out for the privilege.
Trick to get three-month Premium+ subscription for free
Until 12 November 2016, all Three customers who are new to the paid version of Deezer (ie, have never taken a trial before or currently pay for it), Premium+, can get it free for three months (previously the promotion was for six months).
Given you'd normally only get a 30-day free trial and it then costs a tenner a month, this is a pretty sweet deal.
Anyone with a Three mobile number can get it, just follow the steps below.
Order a free pay-as-you-go Sim (it costs £1 if you buy it in-store) – you'll need access to an unlocked phone for this trick to work. You do not need to top it up.
Go to the Deezer website, click "Start now" to create a Deezer account and follow the number verification steps to unlock your free membership.
After the three months is up, you'll be automatically charged £9.99/mth, either via your PAYG credit (or your bill if you're on contract). To prevent this cancel at any time – you'll still be able to use the service for the remainder of the six-month trial.
P.S. This is a great trick to combine with Three's Feel at Home, if you'll be travelling to one of its destinations.
Used Deezer? We'd love to hear your thoughts in the forum.
Quick questions
More info about Deezer Premium+
Is there a trial for the paid option?
What devices will Deezer work on?
640 million songs, social networking "radio"
Last FM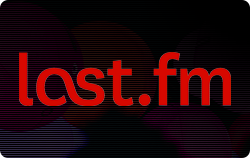 Over 59 million people around the world stream music with Last FM. Like Rdio and other personalised "radio station" services, Last FM creates a unique playlist for you when you search for something. Fancy a bit of Britpop? You'll be given tracks from Pulp, Blur and Ocean Colour Scene.
It keeps track of everything you listen to on your iTunes and recommends similar artists – all while introducing you to fellow users with similar tastes. It's great for finding new music or gig buddies.
Used Last FM? We'd love to hear what you think of it. Share your thoughts in our forum.
Quick questions
What paid-for options are there?
Is there a trial for the paid option?
What devices will Last FM work on?
175 million monthly listeners, great for finding smaller artists
SoundCloud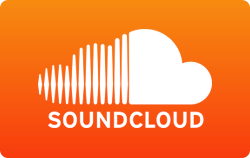 It's nigh-on impossible to estimate how many tracks there are on SoundCloud, simply because of the scale of the service and ease of use for uploaders. This is unsurprising given that it initially launched as a platform for sharing music between artists.
However its popularity with consumers quickly led it to develop into a full publishing tool for musicians to distribute their tracks to the public, and it now boasts 175 milllion listeners a month.
Tried SoundCloud? Tell us about it in the forum.
Quick questions
What paid-for options are there?
Is there a trial for the paid option?
What devices will SoundCloud work on?
200,000 songs, no registration required
Jango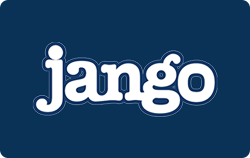 Jango is another online radio service, a bit like Last FM. It's funded by ads and you can listen to anything you want, and get recommendations for artists and songs you might like.
You don't have to register. Just type in an artist and your first "station" will start playing right away. For example, type in 'Adele' and it will play all "similar" artists to Adele, such as Norah Jones and Sara Bareilles.
Used Jango? We'd love to hear your thoughts in the forum.
Quick questions
What paid-for options are there?
What devices will Jango work on?
Best paid-only music services, with free trials
The following music streaming services don't have free options, but they do offer free trials. Perfect for sampling before deciding whether you want to stump up the cash.
Curated by musicians, with live radio stations*
Apple Music

- 3mth trial, then £9.99/mth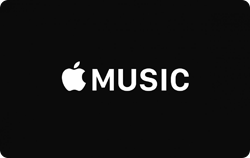 Apple's launch into the music-streaming world has been much-publicised and not without contention, particularly when it comes to its free trial and the number of users unwittingly signed up when it ended (see the Cancel Apple Music guide for more details).
All those new to Apple Music* can take it on a free three-month trial, activated through the pre-installed Music app on your iPhone/iPad, or iTunes on your Mac/PC. You'll get all the features of paid membership while the trial runs, including access to its library of 30 million songs.
Used Apple Music? Tell us what you think in the forum.
Quick questions
What happens after the trial ends?
What devices will Apple Music work on?
Fewer songs, though cheaper and bundled with other benefits*
Amazon Prime Music

- 1mth trial, then £79/year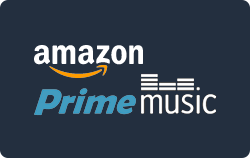 In July 2015 Amazon launched Prime Music*, a music-streaming service bundled as part of Prime membership, which gives multiples benefits. This costs £79/year, though it's possible to get on a free one-month trial (the six-month Student Prime trial doesn't include Music).
It's a more basic service than you'll get with Spotify or Apple Music, with only around one million songs – in comparison to 30-odd million on each of those – and it's light on additional features.
35 million tracks, plus cloud storage of your existing songs
Google Play Music

- 1mth trial, then £9.99/mth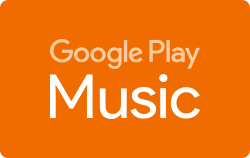 Google Play Music has been around since 2011. Much like its rivals you can get it on a one-month trial, though it's yet to launch a fully free, ad-supported version in the UK (only in the US).
Those on the trial will get the same as paying members – access to its library of music ad-free, offline listening and recommendations based on the tracks you most listen to.
Have you tried Google Play Music? Tell us about it in the forum.
Quick questions
What happens after the trial ends?
What devices will Google Play Music work on?
How to complain about a provider
If you're not happy about the service you receive, you should contact the company first. However, if you're still not satisfied, then...
Free tool if you're having a problem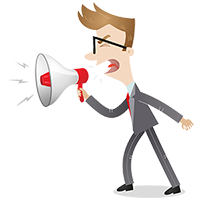 This tool helps you draft your complaint and manage it too. It's totally free, and offered by a firm called Resolver which we like so much we work with to help people get complaints justice.
If the complaint isn't resolved, Resolver will escalate it for free to the relevant ombudsman or trade body.