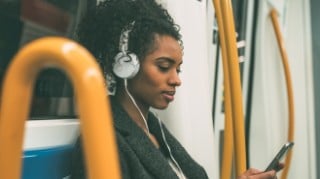 With online music services you can listen to the latest and greatest hits whenever and wherever. And by putting up with a few ads or making use of free trials, you can do so without paying a penny. Here's our round-up of the best online music services that let you listen for free.
What is online music streaming?
The internet is a great way to browse, discover and pay for music. The music streaming industry has exploded in the past few years – according to the British Phonographic Industry, 139 billion tracks were streamed in the UK in 2020, an over 20% increase on 2019.
Before you start using any of these online music services though, it's important to understand how they work. Here are some streaming FAQs:

Always check any software you put on your computer is suitable. Ensure it's compatible with your existing set-up. No liability can be accepted for any problems caused from acting upon the info given.
Music streaming isn't always free – but you can cut the cost when it's not
Many music streaming companies do offer free versions of their services, often with ads and/or certain limitations (such as lacking the ability to play offline). If you're happy to put up with these, then by all means go free.
If you want an ad-free, fully-fledged experience though, you'll need to upgrade to a premium subscription or a paid-only provider. Plans typically go for £10/mth, though the good news is there are ways to cut the cost.
Most of the big names offer some sort of family or shared subscription, which lets multiple listeners (usually up to six) use the service each with their own profile, library and playlists.

One monthly payment is due for the entire group – and at £15/month they work out cheaper per person than individual plans. Obviously the more there are of you, the better value they become. Note that these subscriptions usually require all users to reside at the same address.

These providers offer family plans (for comparison they're normally £10/month per person):

A (smaller) number of streaming services also offer student discounts on their individual plans – usually 50%. Eligibility is determined via Unidays/NUS Extra.


Providers with UK student discounts include:
Top free online music services
Here are a few music streaming providers with free versions worth considering. These all offer a completely free service you can use on an ongoing basis, though some such as Spotify also offer limited free trials of their paid-for service.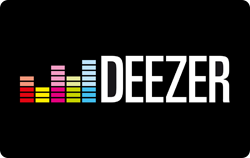 On the scene since 2006, Deezer is one of the older music-streaming sites, with around 14 million active monthly users. It's a fully-fledged free service supported by ads.
As with Spotify, free users can only listen in shuffle mode and when online, but unlike with Spotify you can't skip tracks at all unless you're willing to fork out for the privilege.
Used Deezer? We'd love to hear your thoughts in the forum.
Upgrading to Deezer Premium will let you listen without ads and shuffle plus gives you unlimited skips and lets you download tracks for listening offline.

The 'Flow' feature mixes your favourite tracks with new recommendations and old favourites based on your listening habits, creating an "infinite stream" of personalised music.

There's also a free three-month trial available for Premium newbies – you'll be charged £9.99/mth automatically at the end unless you cancel. You can also sign up for a year for £99.90 (equiv £8.33/mth).
Deezer Family (£14.99/mth) lets up to six people access an account at once.
Deezer Student provides those enrolled at a college or university Premium access for £4.99/mth.
Deezer HiFi (£19.99/mth) allows those who listen via the desktop app or selected soundsystems to do so in 'lossless' (ie, very high) audio quality.
There is an app for both PC and Mac as well as iOS, Android and Windows Mobile devices. It can also be used with various web browsers, selected smart TVs and smart speakers, and Xbox One.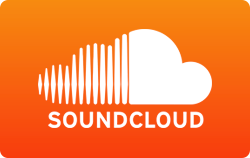 There are over 150 million tracks on SoundCloud, and this continues to grow because of its scale and easy uploading - it was launched as a platform for sharing music between artists.
Its popularity with consumers quickly led it to develop into a full publishing tool for musicians to distribute their tracks to the public, and it now boasts 175 million listeners a month.
Tried SoundCloud? Tell us about it in the forum.
Because of its focus on artists and getting new material published, SoundCloud is ideal for discovering new or smaller artists that you may not find elsewhere, and exploring trending music.

Since it introduced a paid option back in 2016, the free version has ads and you must pay to listen offline. SoundCloud Go costs £5.99/month and removes the ads and lets you listen offline, while SoundCloud Go+ (£9.99/month) gives you that plus access to every track and better quality sound.

Free seven-day trial available for SoundCloud Go newbies – you'll be charged £5.99/mth automatically at the end unless you cancel.
Free 30-day trial for SoundCloud Go+ newbies - you'll be charged £9.99/mth automatically at the end unless you cancel.
Students can get Soundcloud Go+ for £4.99/mth (after a free 30-day trial).
SoundCloud Pro, more for musicians/uploaders, costs £7/mth or £63/yr and gives you six extra hours of upload time and advanced stats on your tracks.
Pro Unlimited costs £10/mth or £90/yr and gives you unlimited upload time plus Soundcloud Go+ for £4.99/mth if you want it.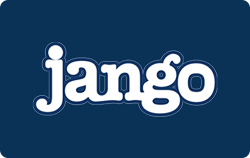 Jango is an online radio service rather than an on-demand streaming service. You can't listen to particular artists or songs as and when, but you can listen to radio 'stations' by artist or genre.
You don't have to register. Just type in an artist or genre, select a result and the station will start playing right away. For example, type in 'Adele', select 'Adele Radio' and it will play similar artists to Adele, such as Carly Rae Jepsen and Tove Lo, as well as Adele herself.
Used Jango? We'd love to hear your thoughts in the forum.
If you just want instant access to music, Jango is a good starting point. It enables you to 'like' or 'ban' songs so they are played more often or not all, and to customise stations, even without registering (although you'll have to if you want to save your stations and preferences). You can also skip six songs an hour.

The site also provides emerging artists with the opportunity to showcase their music by playing their songs alongside those of similar popular artists.

Jango is free because it's funded by ads, so if you use the service without creating an account, you'll hear an audio ad every so often, though it says it tries to keep these to a minimum. To hear fewer ads, create a Jango account and connect it with your Facebook account and you'll only get one audio ad per day. At present the mobile apps are ad-free.
Top paid-only music services, with free trials
The following music streaming services don't have free options, but they do offer free trials. Handy for sampling what's on offer before deciding whether you want to stump up the cash.
70 million songs – use Amazon Prime trick to slash the cost
AMAZON MUSIC UNLIMITED* – 3MTH TRIAL, £9.99/MTH (£6.58/MTH EQUIV VIA TRICK)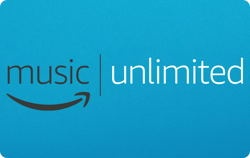 The online retail giant's answer to the likes of Spotify and Apple Music, Amazon Music Unlimited* is ad-free and lets you listen offline. Yet unlike with Spotify there is no ad-supported free version.
Anyone can get it on a free three-month trial. After that, the standard price is £9.99/mth, though you can choose between a few different plans...
Trick to get it for £6.58/mth equiv. Amazon Prime subscribers can get it for £79/year. But even if you don't want to pay for Prime, you can do this. Simply sign up for a free 30-day Prime trial*, then pay for a year's Amazon Music Unlimited upfront – if you then cancel Prime, you get to keep Amazon Music Unlimited for what works out as the equivalent of just £6.58/mth.

Already had a Prime trial? Sign up for just one month to get it cheap. If you've already had a Prime trial and can't get another, you can sign up to a month of Prime for £7.99, then opt for the annual plan of Amazon Music Unlimited for £79 before cancelling. This takes the cost to £86.99 over a year (£7.25/mth equiv), so you still save – plus you get Prime for a month.

Share with the family and it works out even less per person. The family plan* gives access to up to six household members, each with their own account. One person pays – it's £14.99/mth, or £149/yr if you've Prime or a Prime trial (see above...). Obviously the more of you there are, the better the value – based on £149/yr it would come to £6.21/mth equiv each if there are two of you or £2.07/mth with six. But be warned – you'll have to set up a 'shared payment method', which can be used by any user of the family plan to make purchases on Amazon.

Remember, unless you cancel before your Amazon Music Unlimited annual subscription or trial is up, you'll be automatically charged to renew. As for Amazon Prime, it's an automatic £79/yr fee if you don't cancel your trial. For full help if you forget to cancel, see Reclaim Unwanted Amazon Prime.
Amazon Unlimited Music is entirely separate to the pre-existing Prime Music service. Prime subscribers can still use Prime Music* – with a more limited library of two million songs – free of charge. Songs not covered by your Prime membership have to be purchased.

One nice extra feature of Amazon Music Unlimited is its integration with the Echo home speaker. By speaking to it you can request songs by lyrics, year of release or mood. As with other premium music-streaming services, the more you use it, the more personalised your recommendations will be.

Here's a summary of the pricing:

| | | | | |
| --- | --- | --- | --- | --- |
| TABLE_CELL_STYLE | PRIME MUSIC | AMAZON MUSIC UNLIMITED | AMAZON MUSIC UNLIMITED FAMILY | AMAZON MUSIC UNLIMITED SINGLE DEVICE |
| Track library | 2 million | 50 million | 50 million | 50 million |
| Offline playback | Yes | Yes | Yes | No |
| Supported devices | All (1) | All (1) | All (2) | Amazon Echo or Fire TV devices only (1) |
| Standard price | N/A | £9.99/mth | £14.99/mth | £3.99/mth |
| Price for Prime customers | Included | £7.99/mth or £79/yr | £14.99/mth or £149/yr | £3.99/mth |

You'll automatically be charged at the end of the free trial unless you cancel your subscription.
The family plan lets up to six listen simultaneously for £14.99/mth (£149/yr with Prime).
No student discount – though those with Student Prime can use the trick above.
There's a £3.99/mth plan for use via an Amazon Echo/Fire TV devices only – not any other devices. To bag an Alexa device cheaply, see Amazon Echo Hacks.
Prime membership gives one-day delivery on many items, film and TV streaming via Prime Video and a few other perks.
There's an Amazon Music app for iOS, Android and Amazon's own 'Fire' devices, and for Macs and PCs.
70 million tracks, plus live radio stations hosted by well-known artists
APPLE MUSIC* – 3MTH TRIAL, THEN £9.99/MTH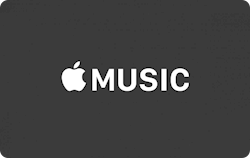 As with Amazon and Google, there's no free, ad-supported version of Apple's music streaming service, but those new to Apple Music* can get a free three-month trial.
You'll get all the features of paid membership for the duration of the trial, including access to the library of 70 million songs. The paid version is £9.99/month if you don't cancel before the trial ends.
Used Apple Music? Tell us what you think of it in the forum.
The most-touted feature of Apple Music is its live and on-demand radio station Apple Music 1, with shows hosted by DJ Zane Lowe and a range of well-known artists such as Nile Rodgers, Elton John and Alanis Morissette.

As you'd expect from a paid-for service, you can listen ad-free online and offline and use the service across your compatible devices. Also, any music you've bought in the iTunes store will be synced to Apple Music so it's available to stream on all your devices.

If you don't take the trial and/or pay to subscribe, you can still listen to Apple Music 1 for free, but this is a very limited option – you can't listen to songs on demand or skip tracks – which is why it didn't make it into our top free music services.

The paid subscription automatically begins when the free trial ends, so cancel before the trial period is up if you don't want to pay £9.99/mth.
The Family subscription lets up to six listen for £14.99/mth.
The Student subscription costs £4.99/mth.
You can pay for Apple Music using iTunes and App Store vouchers, which can often be found discounted (check these are UK vouchers - overseas vouchers can't be redeemed in the UK).
Works on Apple devices running iOS 8.4 or later, Macs and PCs with iTunes, and Android devices.
Over 70 million tracks, plus cloud storage for your existing songs and albums
YOUTUBE MUSIC – 1MTH TRIAL, THEN £9.99/MTH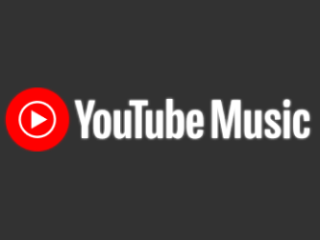 Launched by Google in 2015, YouTube Music has now replaced the search engine's previous music service. Google Play Music, which was shut down in Dec 2020.
While there is a free, ad-supported version of YouTube Music that even lets you listen on-demand, it doesn't let you listen without loading a video and, on smartphones and tablets, only lets you listen if you keep YouTube Music on screen and your screen unlocked. Because of that, we haven't included it in our top free online music services.
It costs £9.99/mth to subscribe to YouTube Music Premium, but much like its rivals it lets newbies try it for free (you need to have or create a free Google account to use it) before they have to pay.

Those on the 30-day trial will get the same as paying members – on-demand access to its library of music ad-free, background and locked-screen listening on smartphones and tablets, offline listening and audio-only listening.
Have you tried YouTube Music? Tell us about it in the MSE Forum.
The feature that most sets YouTube Music apart for its competitors is that enables you to store up to 100,000 tracks you already own in the cloud, for listening to (or downloading) anywhere you've got an internet connection. This makes it ideal for those who already have a significant collection of songs.

Interestingly, this feature is available to non-paying users as well as Premium subscribers, so by all means use it for this function alone if you want to back up your songs and listen to them online without paying a penny.

You'll be charged at the end of the free trial unless you cancel.
The family plan lets up to six listen across 10 devices for £14.99/mth (first month free for new subscribers).
The student plan cost £6.99/mth (first month free for new subscribers).
How to complain about a provider
If you're not happy about the service you receive from an online music service, you should contact the company first. And if you're still not satisfied after doing that, escalate your complaint to the relevant ombudsman or trade body – for full help, see our Consumer Rights guide.
Have your say in our forum!