Cheap Train Tickets
Find hidden fares & split tickets
Get Our Free Weekly Email!
For all the latest deals, guides and loopholes - join the 10m who get it. Don't miss out

Updated 23 Sep 2016
The train ticketing system is a farce
. To keep your spending away from the buffers, you need to learn how to play the system with hidden tricks.
This guide has 20 sneaky ways to save on fares, including how to split tickets (recently it's been in the news, but we've been saying it for years and have a free tool you can use), beat booking fees, find hidden promotions and much more.
20 ways to slash fares, including...
Book 12+ weeks early for the cheapest tickets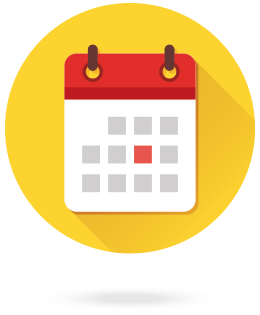 Booking early is normally best - and the key is normally to start looking at least 12 weeks before.
Contractually Network Rail must have the timetable set 12 weeks in advance. So train operators commonly release cheap advance tickets shortly after. It's not always dead on 12 weeks though, often more like 10 or 11.
Some train companies are now starting to release advance tickets even earlier – with the caveat that times could change slightly.
For example, Virgin East Coast releases advance tickets 24 weeks ahead for routes from stations north of York into London. Some dates are excluded though - we managed to find tickets close to Christmas but not between 22 December and 2 January.
Get a free alert when tickets go on sale
If you know when and where you want to go, there's a sneaky way to be first in the cheap tickets queue. If you sign up and fill in your journey details with TheTrainline's* ticket alert system, you will get an email when cheap advance tickets for that specific journey come on sale (commonly the cheapest fares).
To help, National Rail also has a future travel chart, showing the furthest away date in the future you can buy advance tickets for each train firm.

Split your tickets, not your journey - find the cheap tickets train firms hide
We've been shouting about it for years and recently it's been all over the news - how split-ticketing makes no sense but can slash costs. Train firms have finally said they'll start talks with the Govt to reform fares but you needn't wait for them to save - do it NOW using our free Tickety Split tool. 
This is the big trick everyone should know. Instead of buying tickets for the whole journey, bizarrely, buying tickets for its constituent parts separately can slash the price – even though you're travelling on exactly the same train.
It's perfectly allowed within the National Rail Conditions of Carriage. The only rule is that the train must call at the stations you buy tickets for.
Save £219 on a London-Durham return
To show how this works, we unearthed this cracking example. For a London to Durham return, the cheapest ticket was an anytime return at £301. Yet the train stopped at York, so instead we found four singles:

The total cost for those tickets was just £82, a saving of £219. Just to clear it up…
It's the same train at the same time - the only difference is you've four tickets covering the journey rather than one
Full step-by-step guide to finding split tickets
It normally takes 5 to 10 minutes to check, but it's worth doing, especially for long journeys. Here's a step-by-step guide:
MoneySavers' split ticketing successes
| Route | Split tickets at | Standard fare | Split tix cost | Saving |
| --- | --- | --- | --- | --- |
| Nailsea and Backwell - Slough | Didcot Parkway | £148 | £72.20 | £75.80 |
| Taunton - London | Pewsey | £105 | £42.70 | £62.30 |
| Northampton - Leeds | Burton on Trent | £72 | £34.70 | £37.30 |
| Llandudno - London (1st class) | Crewe | £403 | £181.20 | £220.80 |
| Great Yarmouth – Manchester | Nottingham | £158 | £42 | £116 |
| Doncaster – Southampton | London | £50 | £20 | £30 |
| Birmingham – Basingstoke | Banbury | £85 | £37.60 | £47.40 |
| Manchester – Edinburgh | York | £150 | £92.20 | £57.80 |
| Tiverton - London | Pewsey | £99 | £55 | £44 |
If you find a journey where splitting works, please report your success so others can benefit.
Watch out if you need to change trains
In the rare event that you book specific tickets, your split ticket stop coincides with the station where you change trains, and your first train runs late, then your second ticket might not be valid for the next leg of the journey.
For example, if you travel from Aford to Cshire via Btown and split your tickets at Btown, but you need to change trains at Btown, then if the Aford to Btown train is late, your ticket may not be valid for the later Btown to Cshire train.

Finally, off-peak and super off-peak tickets require you to travel at specific times of day. If you split your tickets at a station where you change, and the delay takes you outside the off-peak time, you may have to pay again to travel during this time.
Free TicketySplit tool to find split tickets
While split ticketing gives massive savings on scores of routes, the problem's always been finding when it works. Now our split ticket tool uncovers hidden ticket combinations to cut the cost.
Just go to our TicketySplit tool, tell it your journey, and it'll tell you where to split and the saving. This unique tool tell you how to split advance tickets as well as on-the-day tickets - often where the supersonic savings are.
Please feed back
Please add your feedback and successes to the TicketySplit forum discussion. If you spot any glitches, please email splitticket@moneysavingexpert.com, letting us know which mobile phone you're using.

Anything to watch out for?
As with all split ticketing, the train MUST call at all the stations you buy tickets to and from. Beware split-ticketing at stations where you change trains: if your service is delayed and you've a time-specific ticket, you may need to pay extra. See a full warning.
Quick questions
How do I buy split tickets?
If you're buying advance tickets: If you're using the desktop tool, just fill in your journey details, and we'll find advance fares that fit via TheTrainline. The tool then takes you to its site, but you will manually have to split the tickets by adding the second ticket to your basket, using the times Tickety Split has given.
You can also book direct with the train company to avoid its booking fee. But we can only offer TicketySplit as TheTrainline is our technology partner, so buying tickets from it helps secure the tool's future.
If you're buying tickets on the day: Just go to the station and carefully ask for the separate tickets stated in the results. There's no problem with this - you can buy tickets for any route at any station ticket office, although you can't buy them at ticket machines.
Can you save by splitting a ticket more than once?
The tool searches single tickets using one split. Of course, buying three or even four split tickets for one journey could possibly cut costs more. But we use one split to keep it simple and save processing power.
Can you split return tickets?
Yes. The tool doesn't currently cover returns. We hope to be able to bring you a tool covering returns in the future, though it's more complex as there are many more options.
For now, to locate cheap return splits, check where the train stops and use trial and error to see if separate tickets make it cheaper - see a step-by-step guide.
What if I'm delayed on the journey?
There may be a problem if you need to change trains and you're delayed before you split tickets. For example, if you're going from London to Durham via York and delays mean you miss your time-specific train going onto Durham, you may have to pay extra. However, you could also claim compensation for train delays. See our Train Delays guide for more details.
How does the tool make money?
The TicketySplit tool costs us a packet to run (we pay each time you search), but we get commission from TheTrainline's ticket sales to help fund it. Of course, it has booking fees, which some others don't - that's why we provide you with the information so you can go elsewhere if you choose.
If you do go through to TheTrainline, that helps ensure we're able to continue to run this tool, as it provides an incentive for it to continue to work with us, and we get a little back to help pay for this tool's running costs.
Book early, late
Most people know buying train tickets before you travel is nearly always cheaper, but many don't realise you can often buy them right down to the wire. The golden rule is:
Always check if tickets are still available the night before - you may even be able to get some on the day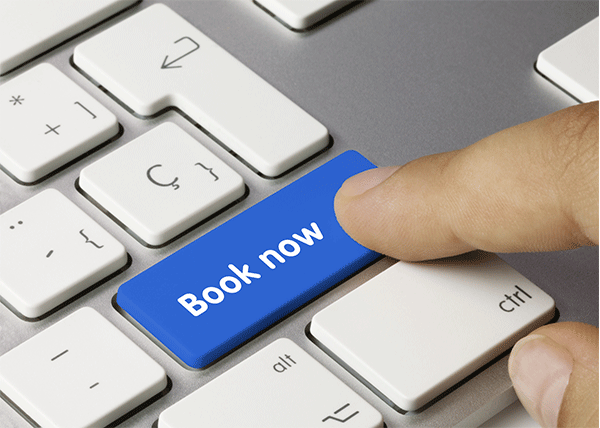 If tickets haven't sold out, one rail firm still lets you buy advance tickets on the day. Many more let you buy the day before - so never assume it's too late. (Always make sure you'll have enough time to get your tickets beforehand as with some third party sites it can take up to two hours before your ticket's ready for collection.)
Here we've listed the cut-off points for advance tickets with each train provider. We update this table regularly but policies can sometimes change, so always check.
Last time to grab cheap tickets (if available)
Train companies
On the day
CrossCountry (up to 15 minutes before subject to availability).
11.59pm the day before
Abellio Greater Anglia, East Midlands Trains, Grand Central, London Midland, Northern, South West Trains, Virgin East Coast, Virgin Trains.
6pm the day before
Arriva Trains Wales, Chiltern Railways, Great Western Railway, First Hull Trains, ScotRail, Southeastern, Southern Rail, TransPennine Express.
Other
Heathrow Express (1), Stansted Express (online only at least three days in advance), NI Railways Enterprise (5pm the day before travel; 72 hours for cross-border service), C2C (must be at least seven days in advance).
Advance tickets not available
Gatwick Express (2), Merseyrail, Thameslink.
Table correct as of September 2016. (1) There are 14, 30 & 90 day advance ticket options but Express Savers can be bought right up to boarding. (2) You can save 10% buying online.
Spend over £90/year? Consider a railcard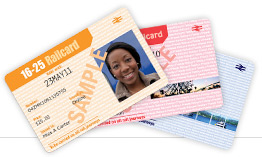 Railcards can cut a third off the bill. You can buy them on the Railcard site and most are usually £30 per year or £70 for three (works out at £23.30/year). So spend more than £90 a year, even on just one trip, and it's cheaper.
All railcards, except the Network railcard, also give you up to a third off off-peak rail and tube travel in London on Oyster pay-as-you-go. Just go to an underground ticket office with your railcard and ask them to register it to your Oyster card or buy a travelcard.
Check our Railcard Deals page for full info and more railcard discounts.
Don't assume every journey's eligible for a railcard discount, although time restrictions never apply on weekends and bank holidays. Always check first, especially if travelling at peak times as these vary by operator.
UK railcards
Travel discount
Who's eligible
Restrictions on use
Price
1-yr
3-yr
A third off adult fares
Under-26s or full-time students of any age
Can be used any time, but travelling before 10am on weekdays the min fare after discount is £12.
£30
£70
A third off adult fares; 60% off child fares

Up to four adults (aged 16+); up to four children (aged five-15)

Can't use it during the weekday morning peak period when travelling between stations in the South East and London. Must travel with a child to get the adult discount.

£30
£70
A third off adult fares for two named persons
Over-16s

Can't use it before 9.30am on weekdays. Both named persons on the card must travel together.

£30
N/A
A third off adult fares
Over-60s2
Can't use it in weekday morning peak hours when travelling between stations in the South East and London.
£30
£70
A third off for you and an adult companion

You may qualify if you receive disability-related benefits and/or have certain disabilities. Your companion doesn't need to be a carer.

None - you can use it across the entire National Rail network any time, any day.
£20
£54
A third off adult fares and 60% off for children in southern England
Up to four adults (aged 16+); up to four kids (aged 5-15)
Can't normally be used before 10am on weekdays, though some operators allow you to use it a little earlier. £13 min spend for adults from Mon to Fri.
£303
N/A
1. Some local councils give discounts on the £30 cost of this card, so it's worth checking with yours first. Use Gov.uk's local council finder. 2. If you've a season ticket for London or south-east England, you qualify for a Gold Card, which gives similar discounts to the Network Railcard.
Got a season ticket for London or the South East? Get a free Gold Card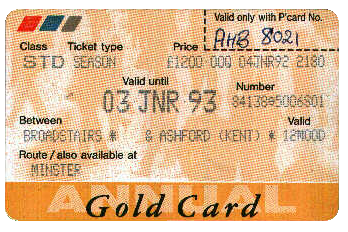 If you buy an annual season ticket for a route which starts and/or ends in the Network Railcard area (effectively London and the South East), or if you buy an annual Travelcard from Transport for London, you'll also get a Gold Card.
This gives a similar discount as a Network Railcard but also gives you a third off off-peak travel in London with an Oyster card - so you don't need to buy one separately. When you buy a qualifying season ticket, the pass given to you should also say "Gold Card" at the bottom. Those buying an annual Travelcard on their Oyster card will be given a separate Gold Card at the ticket office.
Just as with a normal railcard, you'll need to take your Gold Card with you to get the discount when travelling on eligible routes. To get the discounts on tube and London rail journeys, ask a London Underground ticket office to check a Gold Card discount has been loaded onto your Oyster card.
Regular traveller? Grab a season ticket
Regular rail users and commuters should always consider annual season tickets. National Rail's season ticket calculator is a nifty little tool to help you work out the cost.

The same journeys often have multiple season ticket options. Check them all, as it can make a real difference. A standard 12-month Bristol Temple Meads to London season ticket is £11,120. Yet if you restrict your travel to the Warminster and Salisbury route, it's £7,812.
Getting a season ticket on a heavy commuter route? Check if there are any split ticket options. It can be possible to save with two season tickets covering different journey legs.
Don't forget, if you've an annual season ticket inside the Network Railcard area, you get under-utilised extra perks through the Gold Card scheme.
To see how you might be able to save on the cost of your season ticket, read our Cheaper Train Season Tickets guide.
Singles can beat returns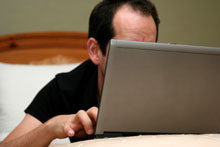 Returns should be better value but often aren't. Lots of top deals are only available on one-way fares. It's very common that cheaper fares are available for two single tickets but not the return, so always check.
The web makes finding them easy as you'll often be shown both single and return fares.
Save £275 on a London to Manchester return
As an example, a search for a seat on a London to Manchester train, coming back the next day, brought up a standard anytime return ticket costing a whopping £332. A quick check instantly found that for the same journey, an outbound advance single ticket was £31, while coming back, a Manchester-London advance single cost £26 - a total of £57 for the journey.
Watch Martin's video guide to slashing train costs
To really push it to the max, watch this top cheap train tips video from Martin.
Courtesy of Martin's It Pays To Watch, Channel 5. September 2008. The majority of the information in this video is still relevant but the Transport Direct website no longer exists and National Rail Enquiries is now 03457 48 49 50.
Get Our Free Money Tips Email!
For all the latest deals, guides and loopholes - join the 10m who get it. Don't miss out
Use the top UK train booking sites
There are seven main ways to search out cheap train tickets online. Bizarrely, different sites sometimes list different tickets, so for a belt 'n' braces check on a big fare, try a few.
The main UK-wide booking sites
Booking fee
Credit card fee
Debit card fee
Delivery fee
Advantages
First class
Special Delivery
Virgin East Coast
No
No
No
Free1
£6.45

Virgin East Coast sells all train companies' tickets. *Postage is free if a station has no ticket collection machine.

Takethetrain.co.uk
No
No
No
£1
£6

Devoted train nerds on our forum rate this site, which clearly highlights the cheapest fares when you search.

RedSpottedHanky
£1 per booking.
No
No
N/A
£10

Tesco points stashers can double their vouchers' value on RedSpottedHanky tickets.

Read

more

.

TheTrainline*
Between 25p to £1.50 depending on ticket price. £1 per booking on mobile app.
Between 75p and £1.50
No
£1 (for 2nd class post)
£7.50

If you're flexible, bash in your destination on its

Best Fare Finder

and it'll hunt for the cheapest days and travel times.

Raileasy*

£2.50

4.5% (or 2.5% if charge is more than £5)
No
£1.501
£7.50

Sometimes highlights hard-to-spot deals, eg, when first class is cheaper than standard.

Train operators' own sites
N/A
N/A
N/A
N/A
N/A

Check the relevant train firm's own site, as they often give discounts.

National Rail
N/A
N/A
N/A
N/A
N/A

It doesn't sell tickets, but it lists fares and has great depth of search. It links to train operators, most of which are fee-free.

1 You'll only be charged for postage if your departure station has ticket collection facilities and you choose to have your tickets posted.
Double Tesco vouchers' value on rail fares
Spend Tesco Clubcard vouchers on goods in its Tesco Clubcard Partners* list and their value's up to quadrupled, so a £10 voucher becomes up to £40.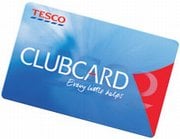 One of the deals featured is with train ticket shop RedSpottedHanky. Swap a £10 voucher and it's worth £20. It includes cheap advance fares and you can use your railcard. Sadly, there's a £1 booking fee.
In our check, prices were similar to elsewhere, so this is still a decent saving. To book, go to Tesco Clubcard*. The minimum order is £5 (for a £10 rail voucher) and vouchers are valid for six months.
Before doubling on RedSpottedHanky, check Tesco's Clubcard Partner list, as you may be able to quadruple vouchers' value elsewhere. See our Top 10 Tesco Partner Rewards.
Get Our Free Money Tips Email!
For all the latest deals, guides and loopholes - join the 10m who get it. Don't miss out
Only pay peak for the bit that is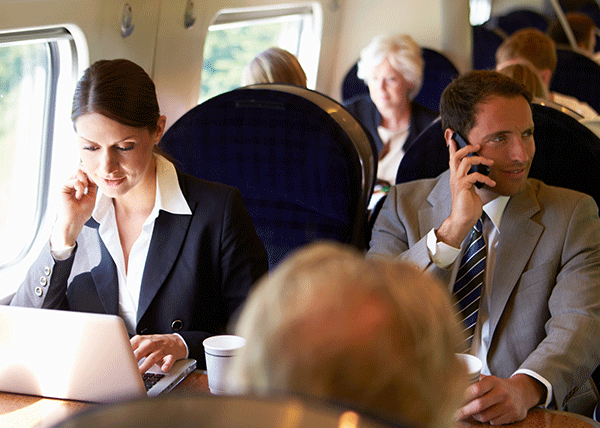 Train peak times are usually before 10am and between 4pm and 7pm. Yet if a long train journey's during peak time, even if a portion of it's outside peak time and you return outside peak time, you still pay peak ticket price for the whole return journey.
By following split ticketing based on time as well as distance, you can ensure you're only paying peak prices for the portion of the journey that's actually in the peak hours.
Rail bosses are soon to meet Government officials in a bid to make lower prices more transparent to passengers. One of the proposals is make fares reflect the lower costs involved if part of a journey is off-peak, even though it started at peak time.
However, for now, nothing has changed. See the Train ticket overhaul planned news story for more on the proposals.
How much you can save... £76 off a Ldn to Manc peak train return
As an example, on testing a London to Manchester return journey leaving at 8.40am and returning at 6.35pm we found a standard return fare for £130. By splitting the ticket, at Milton Keynes on the way out and Stoke-on-Trent on the return journey, it knocks off £76 to the total fare.
This is because from Milton Keynes to Manchester on the way up, and Stoke-on-Trent to London on the way back, you're only paying for an off-peak fare, slashing the overall cost of the journey.
Grab £1 Megatrain fares
A bit like a pound shop for train tickets, Megatrain flogs hundreds of singles from £1 for routes across England, plus a 50p booking fee.
Wondering why there's a Megabus logo at the top of the Megatrain site? Its booking system's the same as Megabus coach tickets, probably because it hopes £1 train tickets will draw people in. Pick travelling by train in the dropdown, and it won't show bus fares.
Fares from a quid include Southampton to London and Bath to London.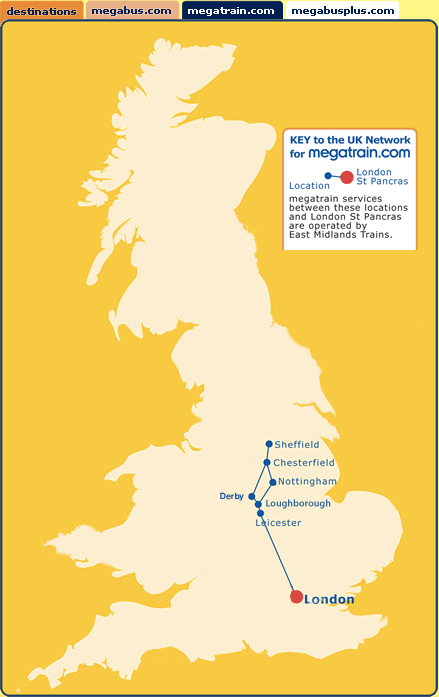 Don't worry, it's not a cheap 'n' cheerful train. The site is run by Stagecoach, which runs South West Trains and East Midlands Trains.
You're on the same service as everyone else, so for London to Bath Spa it's South West Trains.
What routes are included?
Megatrain goes to 19 destinations, via different routes.
There's no map or destinations list on Megatrain's site, but it's kindly allowed us to update an old map with all the latest routes and reproduce it here (see right)
Or check our list of all Megatrain routes
Megatrain routes
Portsmouth/Havant to London

Derby to London

Southampton to London

Nottingham to London

Poole/Weymouth/
Bournemouth to London

Loughborough to London

Bristol/Bath to London

Chesterfield to London

Exeter/Honiton/Axminster/
Salisbury/Yeovil to London

Sheffield to London

Leicester to London
When can you get them?
While normal cheap advance tickets are released 10-12 weeks in advance, Megatrain only releases tickets 45 days before – handy for those booking later.
These are 'spare capacity' tickets, so there are more for less-popular times. Once the £1 tickets have gone, there are still uber-cheap fares, eg, £3, £5, £7. Popular routes sell like hot cakes, so make a note in your diary to grab the date you want.
Another crafty trick is to combine Megatrain fares with split ticketing. If Megatrain covers part of your journey, grab a Megatrain ticket for one leg of your journey and a cheap advance for the rest.
Grab ultra-cheap train deals
There are more promotional train fares available than people realise. For the ultra-cheap deals, you have to know where to look and be flexible.

We've a regularly updated list of super-cheap train promos, vouchers and codes. See Cheap Train & Coach Deals for full information.

Also check National Rail's local promotions index. Offers change all the time and include everything from Kids for a Quid with Southeastern to eight-week first class upgrades for mums-to-be with Greater Anglia.
Get cashback on all train tickets
Cashback credit cards pay you back each time you spend on the card. They are a great way to shave down the cost of transport, especially as some now offer boosted cashback, but ALWAYS...
Set up a direct debit to repay the card in full each month, so you never pay interest, which would outstrip any gain.
The reason card companies offer cashback or reward schemes is simple. They want to encourage you to spend on the card and pay them interest. The interest cost of all cashback cards dwarfs the cashback you'll earn. For full details on what to consider before applying, see Top Cashback Cards.
Here's one of the top ones: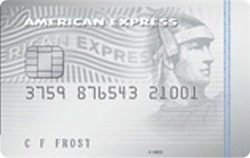 5% cashback for the first 3 months on National Rail & TfL
Amex Platinum Everyday*
The American Express* Platinum Cashback Everyday card is the top fee-free card, especially if you've big spending to do in the next few months, as it has a great introductory rate, then tiered ongoing cashback. The 5% cashback covers all purchases, including spending on public transport.
To get the maximum intro cashback, you need to spend £2,000 within three months.
After the intro offer's over, you'll automatically be put onto the tiered spending rates: £0 to £5,000 gets 0.5% cashback (the initial £2k spend counts towards this). All spending above £5,001 gets the full 1% cashback.
You need to spend at least £3,000 to get any cashback at all.
The introductory 5% rate is not available if you've held a Platinum Cashback Amex card at any point in the last six months.
Ensure you pay off in full every month, or you'll be charged 22.9% representative APR which'll quickly wipe out any cashback gain. The easiest way to repay in full is to set up a direct debit.
Cashback: 3mths 5% (max £100) | Tiered up to 1% after
Paid out: On card anniversary
Max cashback/year: N/A
Annual fee: None | Min spend: £3,000 per year | Card issuer: Amex
Rate: 22.9% representative APR (See Official APR Example)
Min income: £20,000
Each time you apply for one of these cards, you'll be credit-checked by the lenders. Multiple applications in a short period can affect your future ability to get credit. Read full details in the Credit Rating guide.
The easy way to pay off in full
It's easy to do this via a direct debit, which allows the card company to take a variable monthly amount to correspond with what you owe it. Sadly some providers deliberately omit the 'pay off in full' option from direct debit forms, as it makes them less money. If it's missing from your form, just write in "pay off in full" yourself. They should honour it, but call up after a week or so and check it's worked.
There are a few credit cards around which pay a boosted rate of cashback for train tickets. Check out the top overall picks in the Top Cashback Cards guide - as they may be suitable if you spend big in other areas.
Get Our Free Money Tips Email!
For all the latest deals, guides and loopholes - join the 10m who get it. Don't miss out
Know your train refund rights
Sadly, you can't get any money back if the delay is less than half an hour. If it's longer, every operator has different rules.
The majority of firms now operate a Delay Repay policy which means they will pay compensation of 50% of the fare, regardless of what caused the hold–up.
A few train companies still operate an old style compensation scheme, which means they sometimes won't pay if the delay was not their fault, such as a track fire or strike.
For the full information see Train Delays and Tube Delays.
Quick questions
What are your rights if a train's cancelled?
If your train is cancelled...
Can you get on another train?
If your ticket is open, you can get on any train anyway. If you have an advance ticket for a specific train, which is cancelled, speak to staff. You'll probably be able to get on another service with the same train company, but you won't have a reserved seat.

Can you get your money back if you don't travel?
Yes, you're entitled to a full refund. This applies whether your ticket's for a specific train or if it's an open-ended ticket.
How to claim. You can pick up a form from the appropriate company's stations, or visit its website. Make sure you keep hold of your tickets, as you will need these when applying for a refund. You need to apply within 28 days.
What are my rights if a train's delayed?
If your train is delayed...
What if I don't want to travel? You're entitled to a full refund.
What if I'm late arriving? If you travel and the delay's over half an hour, you may be entitled to compensation, but the amount varies.
How much can I get? The minimum compensation train operators have to offer you is 50% of your fare for more than an hour's delay. However, you'll usually receive more, depending on the train operator.

You'll often get cash for delays between 30 minutes and an hour from the majority of firms.
How to claim. You can pick a form from the appropriate company's stations or visit its website. Make sure you keep hold of your tickets, as you'll need these when applying for a compensation or a refund.

You have 28 days to apply. Refunds are usually given as a cheque, although on some sites you may have to ensure you tick this box rather than the rail vouchers one.
Can I get a refund for London Tube delays?
Under normal circumstances, if your tube or DLR service is delayed by more than 15 minutes, you can get a refund for the full cost of the journey. For Overground or TFL Rail services the refund must be 30 minutes or more.
Download or fill in a form from Transport for London within 28 days. As with mainline trains, if you have a paper ticket, keep hold of it as you'll need it when applying for a refund.
Tube users aren't entitled to refunds when strikes happen. But there's no harm in making a claim as you may still get cash, even if you have no formal rights.

Earn free Eurostar tickets with Avios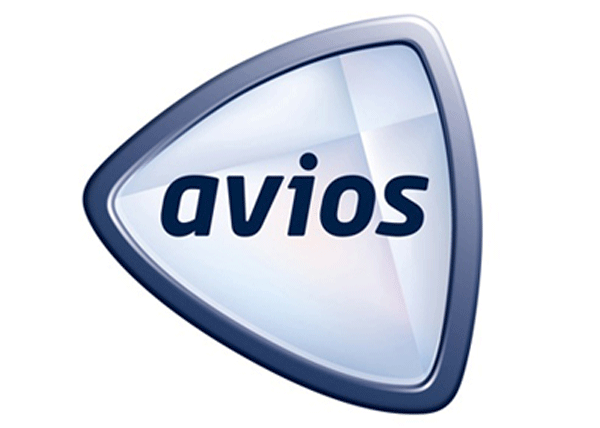 Avios is a points scheme like Nectar and Clubcard. You can pick up points at Shell and Tesco, and by spending on credit cards.

Swap Avios points for Eurostar return tickets and you don't pay taxes or charges, making it excellent value. A Paris return can cost 10,000 Avios points, depending on availability. For 31 ways to push Avios to the max, see our Avios Points Boosting guide.
Find cheap first-class tickets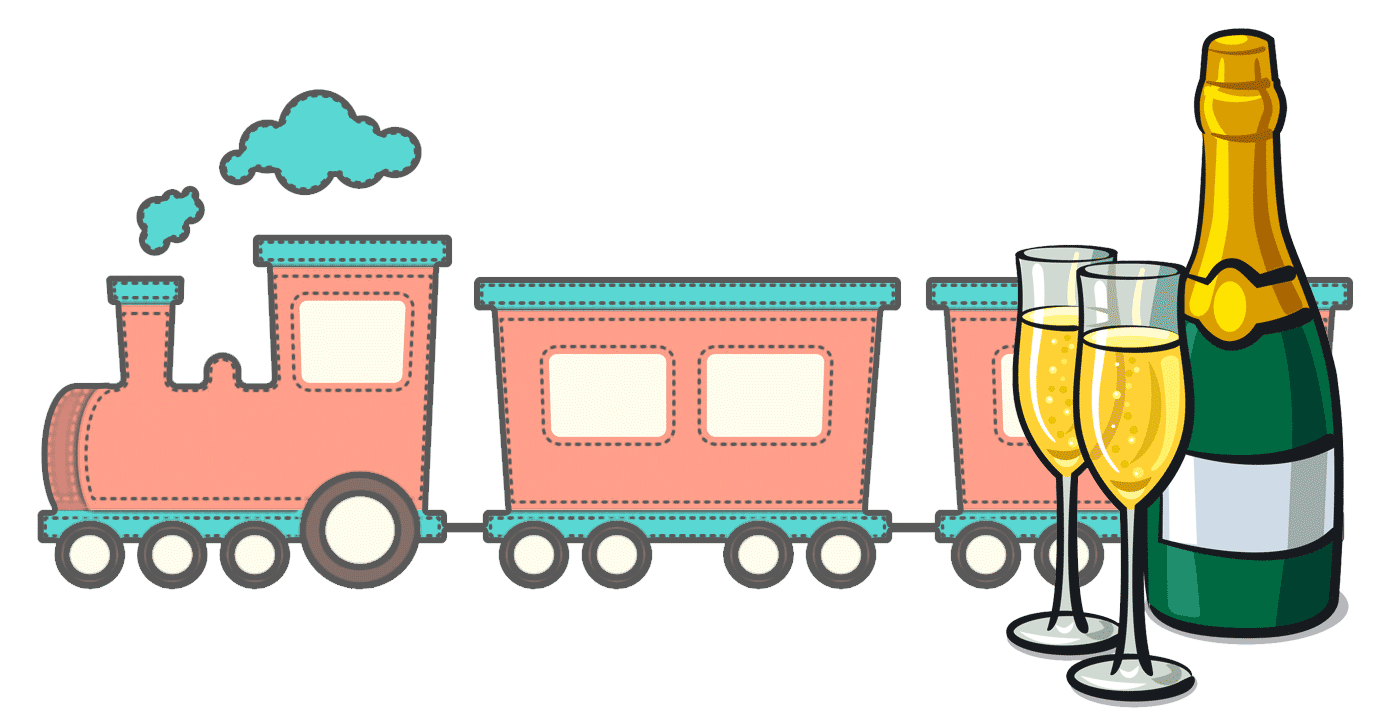 Travelling first-class doesn't have to be costly - and there are a couple of ways to grab a premium ticket for less.
If you book well ahead the difference in price between standard and first class is often less than you'd expect. For example, we tried a single ticket from London to York 11 weeks in advance. A standard class ticket was £39, the first-class ticket £45 - just £6 more.
What's more, it can sometimes be cheaper to upgrade on the day. If you do this most companies will charge you the difference between a standard and first class ticket. But 10 firms only charge a flat-rate upgrade fee on weekends and bank holidays - meaning that waiting and upgrading at the last minute can save you a fair whack.
For example if:
A first-class ticket with Virgin Trains from Liverpool to London, in advance, is £50.

A standard-class ticket is £25. Pay the £15 on-the-day upgrade fee (if it's a weekend or bank holiday) and the total is £40 - a £10 saving.
We tried this for 20 different journeys with firms that offer flat-rate upgrades, and found upgrading on the day was cheaper in seven cases.
See a list of the companies which do this, how much they charge & what the perks are
Train firm
Flat-rate fee to upgrade on weekend/bank hols
Extras included
Abellio Greater Anglia
£10
Free tea, coffee and snacks. More leg room, space and a table. Free wifi
CrossCountry
£5, £10, £15 or £25, depending on the journey
Free tea, coffee and snacks. More leg room, space and a table. Free wifi
Virgin East Coast
£15-£25 depending on the journey
Free tea, coffee, snacks and newspapers. More leg room, space and a table. Free wifi
East Midlands Trains
£10
Free tea, coffee and snacks. More leg room, space and a table. Free wifi

Great Western Railway

£5, £10, £15 or £20, depending on the journey
First class lounge, free tea, coffee, snacks and newspapers. More leg room and extra space. Free wifi (where available)
First TransPennine Express
£6-£10, depending on the journey
Free tea, coffee and biscuit. Wifi not available
London Midland
£10 for a single, £15 for a return
More leg room, reclining seats, power sockets and a private compartment. Wifi not available
Virgin Trains
£10 to £15 for adults, £5 for children
Menu of free snacks and light meals. More leg room, space and a table. First class lounge and free wifi
Table correct as of June 2016.
Remember - upgrades aren't guaranteed and if first class is full you'll have to travel on your standard ticket.
Scythe down the cost of hotels
Never assume hotel or hostel prices are fixed. Book right and massive savings are possible on UK and worldwide rooms. Our Cheap Hotels guide shows you how to save £100s with top hotel comparison sites, cheap yet clean hostels and more.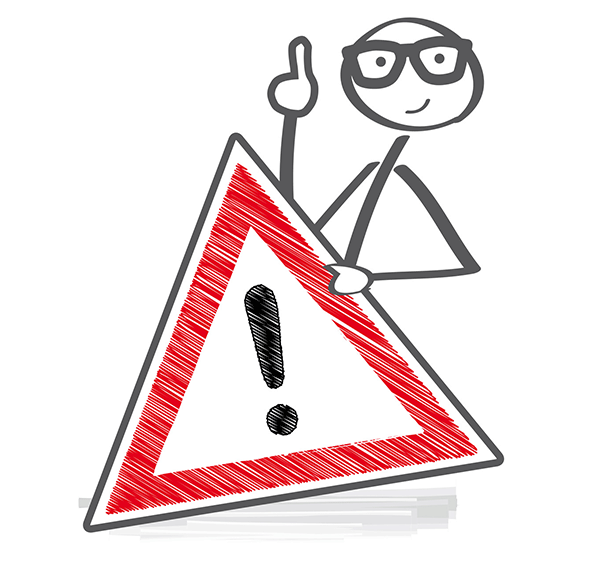 The Top Secret Hotels section at Lastminute.com* has bargains on up to five-star hotels in London and around the world where you only know the description and star rating before you pay. This means rock-bottom prices for classy establishments. See our Secret Hotels guide for how.
Travel overnight to save on hotels
Sleeper trains sound like something from days gone by, yet travel overnight and you save on accommodation. If you're planning a trip between London and Scotland, search Caledonian Sleeper, where single fares start at £19.
Get free first class in the dining car
Some longer journeys still have first class dining cars as well as the standard buffet. These are often open to all diners, whatever class their ticket is. So go in and order a meal. While it's more expensive, you'll effectively travel in first class luxury at second class price - and get some grub thrown in.
They do have the right to kick you back to where you belong - standard class - once you've finished eating, but it rarely happens.
Warning! Travelling short: cheap but banned
Cheap advance fares are often scarce on more popular routes, especially commuter ones. This means it's sometimes possible to buy a ticket for a longer journey that incorporates your route at a cheaper price and make some serious savings.
A popular one, for example, was Chester to London. Peak time cheap train tickets weren't usually available, but for some journeys starting in north Wales, going via Chester, they were. This means that absurdly, it was actually substantially cheaper to travel further.
Many people still do this on lots of different routes and it's known as travelling 'short'. Sadly, it's a no-go as it's against advance tickets' conditions, and you can get fined.
Most other non-advance tickets allow you to get off early or break your journey - check the ticket's conditions or ask at the station.
Get Our Free Money Tips Email!
For all the latest deals, guides and loopholes - join the 10m who get it. Don't miss out