If you click a link with an * to go through to a provider, we may get paid. This usually only happens if you get a product from it. This is what funds our team of journalists, and keeps us free to use. Yet there are two crucial things you need to know about this.
This never impacts our editorial recommendations – if it's in, it's in there because we independently rate it best.
You'll always get as good a deal (or better) than if you went direct.
For a more detailed explanation see How MSE is financed.
Ethical banking
Can you do good with your bank account?
When you put your money into a current account or savings it doesn't just sit there. Ethical banking allows you to have a say in how your money is used and to support causes important to you. However, there are still limited ethical banking options in the UK, and banks rarely offer a current account option. This guide covers what ethical banking is and what accounts are available in the UK.
What is ethical banking?
'Ethical banking' has a range of definitions, but it's generally considered to be choosing a bank that follows a set of principles or goals in an attempt to improve the environment and society. This could be a bank that refuses to invest in the mining of fossil fuels, or one that provides affordable loans to charities.
It can also mean looking at the way a bank is run too, for example, do they pay their staff the real living wage? Are they paperless? Are they transparent about which industries they invest in?
When you deposit money into your current account or savings account, it doesn't just pile up in a big vault somewhere. The bank makes a profit by investing your money in businesses, for example, or by giving loans to individuals or charities. When you choose a bank specifically on its ethics, you're having a say in what your money helps to fund.
If particular ethical principles are important to you it's worth taking the time to research a bank's investments and ethos to ensure you're happy with how your money is being used.
What makes a bank ethical?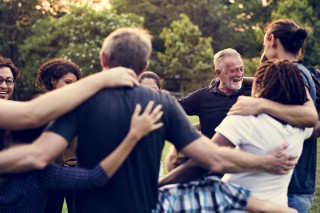 'Ethical' means different things to different people. You might decide that a bank focused on reducing climate impact is a better fit for you than a bank that avoids investing in gambling or animal testing – or vice versa.

Signs that a bank is attempting to be ethical include:
Transparency. Some banks are more open than others about the areas they invest in and their internal business practices (such as working and pay conditions).
Avoiding investing in particular industries. Some banks will actively avoid investing in certain industries they consider particularly harmful. These include mining fossil fuels, arms dealing, gambling websites and animal testing.
Actively investing in the local community or third sector.
Ethical business practices. Being climate-focused as well as people-focused, for example, operating a paperless business, and paying all their staff a real living wage.
Do ethical savings and current accounts work differently?
If you have an ethical current or savings account, you can use it in pretty much the same way as a standard account – the main difference is what goes on behind the scenes. You'll still be able to manage your account online or in branch and (if it's a current account) use a debit card to pay for things as normal. (If you opt for a current account from Triodos Bank, that debit card will be biodegradable, made from renewable resources.)
However, some differences you might notice include:
There are fewer ethical current account options than there are savings accounts.
Slightly lower interest rates.
More regular updates from the banks about their business and ethical practices.
Why do people choose to bank ethically?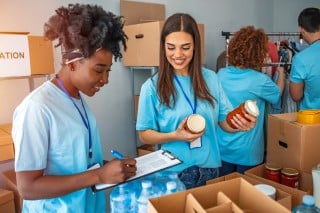 There are many reasons why someone might choose to consider a bank's ethos and its ethical credentials when picking a new current or savings account.
Actively contribute to a cause without making a donation to charity.
Avoid supporting a bank that invests in particular industries.
Take advantage of a competitive offering – although it's rare for an ethical bank to be table-topping in terms of its interest rates and account perks, the interest rates on offer have been rising).
Have greater oversight of how your money is being used.
Which banks are ethical in the UK?
There aren't many completely ethical banks in the UK, and only a couple have current accounts. Here we've listed some of the most recognised ethical banks (it's not an exhaustive list), and what each offers to people looking to bank ethically.
Triodos – offers current accounts (for a £3 monthly fee), savings accounts and ISAs.
Ecology Building Society – offers savings accounts and ISAs (both with maximum limits of £125,000) plus mortgages, but no current accounts.
The Charity Bank – offers savings accounts, but no current accounts.
For a more detailed comparison of the ethical credentials of UK banks, it's worth checking out the Ethical Consumer website.
Which banks are partially ethical?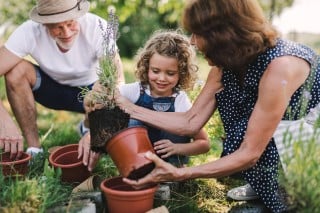 Some banks in the UK have made steps towards being more ethical recently – whether that's through becoming more transparent, or attempting to reduce their harmful impact – but ethics aren't their sole guiding principles.
If there's a particular cause that's important to you, or you're looking to find a balance between accessibility, perks and ethics, a partially ethical option could be right for you.
Perhaps the most well-known option is the Co-operative Bank, which is often highlighted for its ethical stance. It claims to be the "original ethical bank", with a customer-led ethical policy in place since 1992. This policy was most recently updated in 2022, and has three pillars: 'planet', 'people' and 'community'. However, the Co-op Bank's current owners include global hedge funds, which has led some to call into question its ethical status, citing reasons including a supposed lack of transparency around these investors.
Alternatively, you could consider, for example, a sharia bank account, which uses your money in a way that follows Islamic beliefs. Sharia banks won't invest in any 'restricted practices', such as gambling, pornography, tobacco or alcohol, and they're open to all, including those of any or no faith. Or, if the environment is your most important consideration when picking a savings account, we look at the rates you could get on green savings in our Green Savings Bond guide.
You could also consider investment funds that are specifically for ethical causes you support (even if the bank itself isn't 'ethical').
Have your say in our forum!