TSB online banking problems
How to complain and get compensation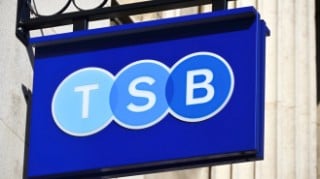 TSB customers have endured two months of disruption after an IT meltdown hit its online banking and mobile app. As of Thursday 28 June, most problems seemed to be fixed, although some customers are still reporting issues accessing online and mobile banking.
This short guide explains what's gone wrong, answers key questions about the outage and shows you how to try to claim compensation.
This guide was last updated at 8am on Thursday 28 June, when TSB was still telling customers it was working to fix any outstanding problems.
Get Our Free Money Tips Email!
For all the latest deals, guides and loopholes - join the 12m who get it. Don't miss out
What's gone wrong?
TSB's online banking and mobile app have been offline or disrupted for some since Friday 20 April.
The bank started a major upgrade of its systems at 4pm that day, and had warned 1.9 million of its customers that some services, such as online banking, making payments or transferring money, wouldn't be possible until 6pm on Sunday 22 April.
However, on the evening of Sunday 22 April customers found they were unable to log back in to mobile and internet banking. A few customers were also given access to other people's accounts – though TSB says this issue was quickly fixed.

The wider problems continued for more than six weeks. On Wednesday 25 April TSB had claimed its services were up and running again – but by the evening it admitted its online banking was operating at 50% capacity, meaning only one in two customers who tried were able to log in.
On Thursday 28 June, TSB said on its website that its mobile app and internet banking were available and working.
'You have messed me about'
Furious TSB customers have been venting their anger at the bank for weeks – here's just a taster of the deluge of complaints we've seen:
If you've been affected, we want to hear from you. You can share your experience, let us know what problems you've encountered and ask questions in the TSB online banking forum thread, or by emailing news@moneysavingexpert.com.
What action has TSB taken?
TSB has struggled to handle the crisis effectively – but it's taken steps to try to mollify angry customers. It has:
Brought in outside help from technology heavyweight IBM to try to resolve the ongoing technical issues.


Pledged to reimburse any expenses incurred by customers as a result of the outage, with chief exec Paul Pester insisting "no one will be left out of pocket". It's been less clear on how customers will be compensated for inconvenience though.


Waived all overdraft fees and interest charges for personal banking and small business customers for March and April.


Increased the interest rate on its Classic Plus current account from 3% AER to 5% AER from Wednesday 2 May. However, this interest is only paid on up to £1,500 – see full interest rate increase analysis below.
TSB meltdown Q&A
Here are some of the questions we've been asking on behalf of MoneySavers. Let us know if you have more at news@moneysavingexpert.com.
TSB says direct debits and standing orders are working normally and haven't been affected by the outage.

On the morning of Tuesday 1 May, a number of customers reported that they'd had standing orders bounce. But by Tuesday afternoon TSB said this issue had been sorted and scheduled payments were being processed.

This was a major problem for many at the height of the IT meltdown, and TSB says some customers are still experiencing difficulties making one-off payments online and through the app, and are receiving an error message when they try to do so.

Payments in branch and by telephone should be working as normal, as should payments made on your debit card.

TSB says if you encounter a problem making a payment via online or mobile banking, unless you are specifically instructed to check back later, you can try to make the payment again and you won't be double-charged.

If you do this, make sure you check your statement afterwards to ensure you've only paid what you expected to.

TSB says most payments made into accounts are now working normally – though some customers have previously experienced delays getting payments by cheque.

The bank says standing orders and direct debits into TSB accounts should not be affected.

Telephone banking should be working, and TSB says you should now only have to wait a few minutes to speak to someone.

Yes – but customers have reported long queues in some branches, particularly in the days after the first problems.

Many customers have reported difficulties making payments, and some have faced charges, for instance if they've been unable to pay off their credit card or mortgage.

TSB has insisted no customers will be left out of pocket – see more on how to claim below.

If you're unable to make an important payment – eg, towards a credit card or mortgage – it is possible the lender could put a mark on your credit file.

In this situation, you can try to contact the lender and explain the situation, as in special circumstances lenders can remove credit marks from files.

Barclays has confirmed to us that it will act "sympathetically" and look at cases on a customer-by-customer basis, so this could mean it might remove some marks for late payments.

Lloyds Banking Group and HSBC have said that any customers who believe they will have difficulty in making a payment should contact them at the "earliest opportunity".

Santander says customers "will not be negatively impacted" by the issues.

For more help, see our Credit Scores guide.

On your mobile app it's only possible to view transactions from the last three months.

If you can't see all the transactions you're looking for, you should check internet banking where your full statement history will be displayed.

As part of its drive to placate angry customers, as of Wednesday 2 May TSB has upped the interest rate on its Classic Plus current account to 5% AER variable interest on up to £1,500, compared with 3% previously. It says this interest boost will last for an indefinite period.

On the face of it, this sounds like a generous increase – but do the maths, and it's less impressive. Given you can only earn interest on up to £1,500, the increase means you'll earn an extra £29/year at most.

It's also possible to earn more with a couple of other current accounts, for a limited time at least – Nationwide pays 5% for a year on up to £2,500, while Tesco Bank pays 3% until April 2019 on up to £3,000. So if you're fed up with TSB you may want to consider these, or a bank which pays a one-off switch incentive – see Best Bank Accounts for full info, eligibility and more top picks.

If you're unhappy with how TSB has handled the situation and want to move to another bank, TSB says you should be able to without trouble – as above, see Best Bank Accounts for our top-pick alternatives. However, some customers have had problems switching.

TSB has admitted that on Friday 27 April it experienced a temporary issue with customers being able to switch their bank account to another provider. It says that while it fixed the issue it asked the Current Account Switch Service to advise other banks to hold switching requests from TSB customers temporarily, for "a short period".

TSB insists this issue has now been resolved so you should be able to switch – and if you tried before and were unable to do so, you should try again. But a few who have tried to switch since have told us they've struggled – see full details in our TSB customers stopped from switching MSE News story.

TSB has also apologised after it cancelled some former customers' direct debits after they switched away, and mistakenly told the firms they were paying that they had died. TSB told us when we first revealed this that it only affected a small number of customers, but if you have switched away, it's worth checking all your payments are going in and out as expected.

If you've had trouble switching away from TSB, please let us know at
news@moneysavingexpert.com.

TSB says it's aware some payments haven't been taken for TSB credit card customers.

It says if you're affected you don't need to do a thing. If your payment to your TSB card hasn't been taken, it'll be in touch to let you know and confirm how it'll catch up your payments.

You won't be charged any extra interest or fees because of the delayed direct debit and it won't affect your credit record. It says it will be taking off any extra interest that you may see on your credit card account.
Beware of scammers – some have lost £1,000s
Over recent months we've seen a raft of complaints from TSB customers about suspected fraudulent activity on their accounts, with some seeing £1,000s taken. Sadly, conmen seem to be swiftly taking advantage of the chaos caused by the bank's IT meltdown.
Among the worst stories we've heard is one from Gina, a cancer patient in her 30s who had her £29,000 critical illness insurance payout stolen by fraudsters. Thankfully TSB has now agreed to refund Gina – for full info see TSB to refund fraud victims as cancer patient has £29,000 payout stolen.
TSB has issued guidance to customers to help them spot fraud. It says if it were to contact you, it would never:
Ask you for your PIN or your online banking passwords.
Email you with a link directly to a webpage asking for your username, password or any other personal details.
Ask you to email or text your PINs, card details or passwords.
Ask you to authorise a payment or send money into a new account that you haven't already set up.
Ask you to bank through a website or app that isn't TSB.
Request that you carry out a 'test' transaction online.
Ask you to make any transaction unless it's inside a branch.
Ask you to hand over cash or cards to anyone.
Talk to you on social media through accounts that aren't its official ones (Twitter – @TSB, Facebook – @Tsbbankuk and Instagram – @Tsbbank).
Advise you to purchase land, diamonds or any other commodities.
It also says that if you do receive any suspicious correspondence, to email it to
emailscams@tsb.co.uk.
'I got £73 compensation' – how to get money back
I got £73 compensation. I'm over the moon it's sorted, I've been able to breathe this week.
It comes after MoneySavingExpert revealed at the end of April that a couple in Glasgow were among the first customers to get compensation, being paid £40 after complaining just a couple of hours after the outage started.
If you've had success claiming compensation, let us know.
What can I claim for?
Your chances of success here likely depend on what you're trying to claim for:
If you've lost money as a result of the outage, you should be able to get it back. If, for example, you've been unable to log in to your account and make a payment, and incurred a financial penalty as a result, you should be able to reclaim this.

If you've racked up additional costs indirectly, such as a large phone bill, you can also try to claim for these when you put in a complaint. Be specific, and include relevant evidence where possible.

TSB's chief executive Paul Pester tweeted that "no one will be left out of pocket" as a result of the service issues, though TSB hasn't given any further details.


If you've NOT been directly financially affected, give it a go – but there are no guarantees. TSB hasn't given any official indication of what compensation it'll offer for inconvenience. But while there are no guarantees, it's worth submitting a complaint if you've been inconvenienced.

It may help your case if you're specific about how you've been affected, for example if you've had to take time off work to sort out urgent problems.
How to submit a claim
You can submit a complaint to TSB directly via the following methods:
Via its online complaints form.


Via post, to: Customer Relations, TSB Bank PLC, PO Box 373, Leeds LS14 9GQ.


In one of its 550 branches – find your nearest using its branch locator.


By calling its customer service number, 03459 758 758, between 7am and 11pm, seven days a week, or +44 (0)203 284 1575 from outside the UK.
Alternatively you can submit your claim using the free online complaints tool Resolver*. See our How to Complain guide for more tips.
Don't get what you want? Go to the ombudsman
TSB is covered by the Financial Ombudsman Service, so if you're still not happy after it has dealt with your complaint, ask the ombudsman to look at your case. The Financial Ombudsman Service says you can claim compensation for losses incurred due to a bank computer glitch, although it will depend on specific circumstances.
See more details in our Financial Ombudsman guide.
Send us your stories
If you've been affected by the TSB outage, we want to hear from you. You can share your experience, let us know what problems you've encountered and ask questions in the TSB online banking forum thread, or by emailing news@moneysavingexpert.com.
We particularly want to hear from you if you've tried to claim compensation. Let us know how you got on – and if you were successful in getting money back, how you did it.
Get Our Free Money Tips Email!
For all the latest deals, guides and loopholes - join the 12m who get it. Don't miss out
Join the MSE Forum Discussion