Mortgage Arrears
What to do if you can't pay your mortgage
Get Our Free Money Tips Email!
For all the latest deals, guides and loopholes - join the 12m who get it. Don't miss out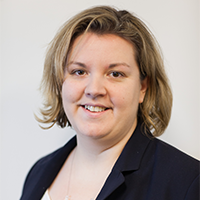 Updated March 2018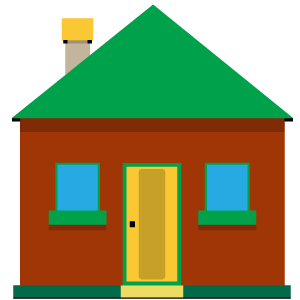 If you're a homeowner, it's not the bricks and mortar, but the mortgage that keeps the roof over your head. Yet many struggle to meet the monthly repayments, leading to arrears and the fear of repossession.
This mortgage arrears help Q&A guide shows you how to protect your home loan if you're finding it hard to meet your monthly repayments, including information about what help you can get from the Government, and upcoming changes to that help which could affect you.
In this guide...
What does being in arrears mean?
If you've missed your mortgage repayments and have payments overdue, you're 'in arrears'. If you've not spoken to your lender yet, do it NOW.
Alerting your lender to the fact you may not be able to pay your mortgage on time is the first and most important step to help get you back on track. See below for the steps you need to take when speaking to your lender.
If you're overdue your mortgage repayments and have Mortgage Payment Protection Insurance (MPPI) - use it. It's only a short-term solution, but one which will cover the whole of the amount due each month. Claim this before you seek Government help as the latter aid only covers the interest, not the rest. Without MPPI you'll most likely need Government help first, which we explain fully below.
If you've landed on this guide because you're worried about getting into arrears and are thinking about getting insurance - first read our information on how to avoid getting into arrears, then have a look at the various insurance options available below.
Will the Government pay my mortgage?
Short answer: no, it won't. However, Support for Mortgage Interest (SMI) will pay the mortgage interest for you. You'll have to find the rest of the money yourself (see the Money Makeover guide), or see if you can switch to an interest-only mortgage temporarily (see the Remortgage Guide for details).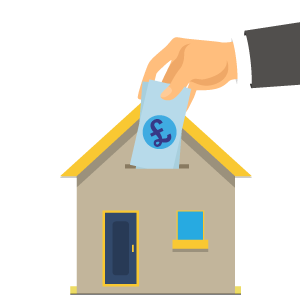 If you're eligible for the SMI scheme, the Government steps in and makes interest payments on the first £200,000 of your outstanding mortgage for the time you can't afford them. The level of interest is set by the Government; your specific rate isn't used.
The current interest rate is 2.61%, although it's subject to change each time the Bank of England average mortgage rate moves by at least 0.5% away from the current SMI rate.
This means as mortgage rates go up, the SMI rate will too, so you won't have to pay the shortfall. Similarly, it will go down if mortgage rates drop - though the change only takes place a couple of months after the target's hit.
Who's eligible for SMI?
To get SMI You need to be receiving income support, income-based jobseeker's allowance (i-JSA), income-based employment & support allowance (ESA), universal or pension credit.
So if you've recently lost your job or had an income cut, it's important you sign on at your local Job Centre if you get income support, or Pensions Office if you get Pensions Credit, otherwise you won't get SMI. If you're claiming universal credit, you'll need to have claimed the benefit and paid your mortgage for nine months before receiving SMI.
Your eligibility for the scheme will automatically be assessed when you apply for an income-related benefit. It's up and running in England, Wales and Scotland, with a similar system in Northern Ireland.
Big changes to SMI from April
SMI is currently paid as a benefit. However, from 6 Apr 2018 it's being changed and will instead come in the form of a loan.
What this new loan means is you have to pay back the amount the state paid into your mortgage for you when you sell the house or pass the ownership to someone else. These loans will also attract interest, though the rate's quite low at 1.5% - however, because you're not paying it back, the interest will compound.
If you already receive SMI as a benefit, you should have received a letter & leaflet from DWP and a call from Serco listing your options. You NEED to let DWP know if you want to continue receiving SMI as they'll need to send you a loan agreement form for you to sign. If you do nothing at all, the benefit will stop on 7 May (or six weeks after you first got the letter about the change if later) - and the loan won't start.
While no one will be cheerful that something that was a benefit is now a loan, if you're reliant on it, then you need to return the forms to ensure the payment continues to be made, unless you've other income with which you can pay the mortgage.
For more information, see our Warning. If the state helps you pay your mortgage, act now or it'll be stopped news story.
What happens when I start work again?
SMI stops paying out once your benefits stop - it's usually when you return to work, or start working extra hours to earn more. However, you may be able to claim Mortgage Interest Run On (MIRO) to help you make the transition.
MIRO lasts for four weeks, and will be the same amount SMI paid, but the big difference is MIRO's paid to you, instead of to your lender. Check if you're eligible at Gov.uk.
The Government says existing applicants will get a letter by February 2018 telling them about the loan and other options available.
Who can't get SMI?
You can't claim if you've more than £16,000 in savings, or if you own more than one residential property.
If the benefit you're claiming is pension credit, then the amount of mortgage you can claim interest payments for is capped at £100,000, not £200,000. However, in this instance, you don't have to wait the initial 39 weeks before claiming SMI either.
Extra mortgage help in Scotland and Wales
The Scottish Government, and some councils in Wales, provide extra help for homeowners to keep their homes.
The Mortgage Rescue Scheme (different authorities might give it a different name) is aimed at families whose annual income is under £60,000, have "priority needs" (someone pregnant, elderly, disabled or with young children must live there) and in danger of losing their home.
If you're in England or Northern Ireland, or this doesn't apply to you, skip to the What if no help's available? section.
If you qualify for the Mortgage Rescue Scheme, there are two options…
Mortgage to Shared Equity scheme
This is intended for homeowners who have experienced 'payment shocks' (Government-speak for harshly increasing mortgage and living costs), but can still afford to pay something.
Under the scheme, you can sell up to 30% of the property to the government, which you can buy back at a later stage or give it its share of the sale proceeds if you decide to sell up. There are strict eligibility criteria which includes:
It's your main home and you own a minimum of 20% of the property debt-free (meaning your current loan-to-value of your existing mortgage is 80% or less).
You need to be at least three months in arrears and have tried, but been unable, to reach a repayment arrangement with your lender.
You can't have more than £2,000 in savings (£4,000 if you're over 60 years old)
Your home can't be valued above a certain level, set by your area.
Your lender also needs to agree to this and you will have to speak to an independent money adviser (for example, Citizens Advice Bureau) before you can apply.
Once you've made an application, the Government will arrange for a valuation of your property. You'll then need to ask your financial adviser to work out what level of debt you could cope with and the Government will calculate what percentage of the property they will buy - thus paying off a chunk of your mortgage and reducing your monthly payments.
Mortgage to rent
Here, the landlord or authority pays off the entire debt to the lender, then rents the property back to you at an affordable rate. In other words, you'd no longer own the home. Following the sale and once other lenders with an interest in your home have been paid off, you'll be allowed to keep up to £11,360 if you're under 60 years old, and up to £17,040 if you're 60+.
Any residual money will go back into funding the scheme. If there is a substantial amount left over, the Mortgage to Shared Equity may be a more appropriate option.
Mortgage to rent is clearly an extreme solution, and is targeted at those with unstable incomes or negative equity who are unlikely to sustain a mortgage in the future.
To be eligible you need to (but isn't limited to):
Have not made full payment for three months and have arrears of at least one month's repayment
Have lived in the property for at least one year
Have been appointed a trustee by the lender to force the sale of the property
You can't have more than £2,000 in savings (£4,000 if you're over 60 years old)
Your home can't be valued above a certain level, set by your area.
To see whether you qualify for either of these, read the Scottish Government's or Shelter Cymru's (Wales) information.
To apply, approach your local council or be referred by a debt help agency (see problem debt help for lists). Plus you can read this thread on our forum by a MoneySaver who's used the scheme, to see what the process may involve.
No schemes like these exist in England or Northern Ireland.
What if no Government help's available?
If you're struggling to meet repayments, don't have an MPPI policy or savings, and aren't eligible for any state help, then you need to be aware of your repossession rights. Of course, before you do that, look deep into your finances to see whether you can free up cash elsewhere (see how do I avoid falling behind?).
What is repossession?
A mortgage is a loan secured on your home. That means if you can't repay, the lender has a right to take your home instead. Repossession is when it puts this right into practice, by going to court, and taking the house. Check if you can get legal aid to help with the cost.

Most lenders don't want to repossess, they'd prefer you to repay, and the regulator expects them to work with you to try to make that happen. However, if it looks inevitable that you can't afford it, or you don't communicate with your lender, it will try to take your home swiftly.
It'll then often put it up for auction to get a quick sale which doesn't necessarily mean the best price. Sadly, even that isn't necessarily the end of it; if the sale doesn't cover what you owe, it can still chase you for the cash.
For this reason, if in the long run repossession is inevitable...
Consider selling the home yourself - you'll probably get a higher price.
That way if you are going to lose your home, you'll be in control of it, may be able to hold off for a better deal, and may come out the other end with some cash. Plus, you won't have a repossession registered against you, which will severely affect your chances of getting a mortgage in the future.
If you need help selling your property, see our full guide.
How to prevent reposession
Lenders must use repossession only as a final resort, and there's an agreement that the major lenders won't commence repossession proceedings until at least three months of arrears have occurred, and refer you to independent debt advice.
Repossesion should only be an option if you and the lender can't agree on an alternative payment plan. So, these are the steps you need to take before you get to the point of repossession:
1. Speak to your lender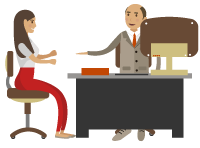 Crucially, banks shouldn't start repossession proceedings while a settlement is being actively negotiated. The key word here is "actively". If your bank's writing to you, and you're hiding the letters under the sofa cushions, it can argue no negotiations are taking place and commence repossession.
Don't miss repayments without talking to the lender first. It has far less impact if you've agreed a missed repayment or told it what's happening. Missing a repayment without informing your lender triggers the "arrears" issue immediately and starts the clock towards repossession. Not only that, but a missed or late repayment can stay on your credit report for at least six years.
Talk to your lender about alternative options which will lower the amount of money you need to pay it each month. These include...
Extending the mortgage term
By lengthening the term, eg, from 20 to 25 years, you spread the debt over a longer period, reducing the amount that needs repaying each month. Over the long run you'll pay more interest, so once you can cover the old level of repayments, try to reduce the term again. Mortgage terms can feasibly go right up till your retirement age so don't think 25 is the limit.
Asking for a payment holiday
If you just need a short time to catch up, see if the lender will consider allowing you a payment holiday. It may affect your credit score but if it buys you enough short-term time to keep things on track, it should be worth it.
Switching to interest-only
To really reduce the payment, ask if you can switch to an interest-only mortgage, so you are no longer paying off the actual loan itself. This could drastically reduce the amount you pay each month, depending on how far into the mortgage you are.
If you're in the early years, it will make a small difference, but the closer you are towards the end of the mortgage term, the bigger the impact. As this will cost you more interest in the long term, you should switch back to capital repayment as soon as you're able.
2. Seek debt help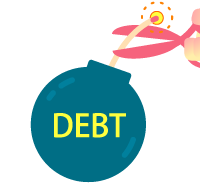 If you are struggling, you should also take a look at all your debts together, and try to manage and prioritise them. See the full step-by-step Problem Debt checklist to guide you through this.
If you have problems with your lender, then using one of the non-profit debt counselling agencies also adds real weight; and if it ever got to court, then it is very helpful in proving you've been 'actively' trying to sort it out, which could prevent a court from issuing a repossession.
The main agencies are...
When mental health problems are involved, some special solutions apply. Our free Mental Health & Debt Help PDF booklet has tips and advice on how to handle debts when stressed, working with banks and getting free one-to-one debt counselling. It also covers specific tips for those with a range of mental health issues, like bipolar and depression sufferers.
3. Try to pay something
Negotiating with your lender can involve asking to move your payment date, or suggesting a smaller monthly payment for a specified period. It should listen to these, and make suggestions of its own (but talk it through first with the debt counsellors first, so you know the best thing to ask for).
If repossession's already happening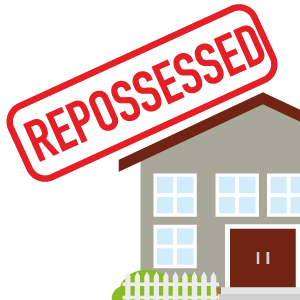 This really is worst case scenario time, but it's important to know what would happen if the repossession went through. If your home is successfully repossessed, your lender will sell it to get the money to repay the debt.
Never try to fight repossession on your own. It's a legal issue, and you need legal advice as soon as possible. The Housing Possession Court Duty scheme can help you - to access it, contact your local council, or the court where your case is being heard.
Failing that, one of the debt help agencies should be able to provide info. And always go to the court hearing, the judge is much more likely to rule in your favour and give you longer to sort the problems out if you show you're serious and turn up.
If the house does sell for less than you owe, your lender may want you to cover the unpaid debt, known as the mortgage shortfall. This is no longer a 'priority debt', so it can't take your possessions to pay it off.
The lender can pursue you for the shortfall for up to 12 years, and six years for any interest. There's an excellent factsheet on the National Debtline website.
How can I avoid getting into arrears?
Payment shocks - where the amount of money you earn falls, or the amount of money you need to cover bills jumps - can hit even the most financially-organised people, especially in times of economic strife.
But you can take steps to lessen their impact:
Do a budget NOW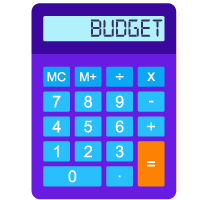 Budgeting isn't just for those struggling to get by; taking the time to do one is the first step anyone should take when organising their money. That way you can see if there is any spare cash, and if possible squirrel it away to act as a buffer when times get tight. Use the Free Budget Planner to help you.
If you're already feeling the squeeze, a budget becomes even more important. Go through all of your outgoings with a fine-toothed comb, and combine with the Money Makeover to trim your costs down as low as possible. You'll then be able to see if it's possible to meet your vital bills, or indeed if you need to take more drastic measures.
Check your benefits
If you've lost your job, sign on straight away at your local Job Centre. Yet even those in work are often entitled to substantial benefits or tax credits. Read the full Benefits Check-up guide for more info.
Talk to your lender
As we've said above, if you forsee making payments will become a problem, and you don't have MPPI (or an ASU or income protection insurance), then speak to your bank immediately. Any state help you may eventually get will depend on having talked through the situation with your lender, and negotiating a payment plan.
Some options will include switching temporarily to an interest-only mortgage, taking a break from repayments, or extending the term of the mortgage. These can help in times of financial hardship, but always remember they'll add to the cost of the mortgage over the entire term, so if possible, switch back when you can.
Don't miss repayments without talking to your lender first. It has far less impact if you've agreed a missed repayment or warned it that it's happening. Missing one without informing your lender triggers the "arrears" issue immediately and starts the clock towards repossession.
If you're at all worried about your ability to be able to meet your debt payments, contact StepChange Debt Charity or National Debtline (or read the full Debt Problems guide).
I'm worried about falling behind - is it worth getting insurance?
If you're worried about losing your job, or want to protect your payments if you were in an accident or fell sick, there are several different kinds of insurance you can get to protect your mortgage. But if you already know your job's at risk, or you're already ill - you won't be able to get insurance.

What sort of policy you go for depends on what risks there are in your life. It also depends on whether you have dependents who'd still need to live in the house and pay for it if you were no longer around or no longer earning.
The simplest product is mortgage payment protection insurance (MPPI). It's an insurance policy which promises to make the mortgage repayments for you if you can't work due to accident, sickness and sometimes - but not always - unemployment (unemployment being redundancy, it's not going to pay if you up and quit).
However, if you're already struggling to pay or are already in arrears, you might not be able to get MPPI. Even if you can, it only pays out if you're unable to work through accident or illness, or if you're made redundant. If you're in work, but still struggling, it won't pay out.
There's no legal requirement to insure your payments, but mortgage lenders often use the hard sell - throwing "peace of mind" and "lose your home" in the same sentence makes for a great sales pitch.
It's very profitable for lenders, but that doesn't mean it's a bad product; MPPI's a good idea for many people. Yet DON'T automatically buy from your lender, as similar levels of cover can often be obtained for less than half the price through a standalone specialist insurer.
Other alternatives are accident, sickness and unemployment policies, which pay out a pre-agreed amount that is based on your earnings, not your mortgage, for up to two years. Or the more comprehensive income protection insurance, which pays out a pre-agreed amount based on your income in the event of accident or sickness until you either return to work or reach retirement.
Do I really need insurance if there's Government help available?
Government support is currently minimal. If you can afford a decent protection policy, it'll almost certainly give more than any benefit scheme.
Benefit schemes are primarily designed to cushion the impact of downturns. At most they pay the interest on your mortgage or delay repayments; they don't actually mean it's being repaid as normal, whereas MPPI does.
Nonetheless, if you're considering an MPPI policy, it's worth checking out exactly what you're entitled to first, and tailoring the cover accordingly.