Recurring card payments
How to cancel & reclaim cash
If you've given your long debit or credit card number when paying for a subscription or other repeat service, it's likely you've set up a continuous payment authority (CPA). This allows the company to take money from your account when it thinks it's owed – we run you through all the key need-to-knows.
For all the latest deals, guides and loopholes simply sign up today – it's spam-free!
What is a continuous payment authority?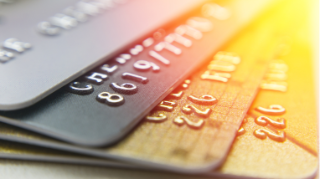 A CPA (continuous payment authority) or recurring payment is where you give a company permission to regularly take cash from your debit or credit card.
Once a CPA has been set up, in theory, the company has your permission to take money whenever it believes you owe it, rather than sticking to a set date. Most reputable companies won't abuse this and will typically stick to the same amount and timeframe, though be wary of little-known organisations as this can lead to difficulties.
The key way to spot a CPA when making a payment is that the company will ask for the long number across your credit or debit card, rather than your bank account number and sort code. Common examples include gym memberships, breakdown cover, streaming services (such as Netflix and Amazon Prime), magazines and insurance policies.
CPAs are different from standing orders and direct debits
There are two other main types of regular payment – direct debits and standing orders. These generally give you greater control over what payments go out of your account and when. Here's how each works:

Direct debit. This is an agreement with a company for it to automatically take an amount from your account on a regular basis. This is usually on a set date and for a fixed amount, though the amount can vary. For example, you could set up a direct debit to pay your credit card on the 25th of each month and choose to pay a set amount, say £100, or choose to clear whatever amount you owe in full. Common examples include bills such as energy, council tax and broadband.

You can cancel these payments via online banking or contacting your bank. You're also covered by the Direct Debit Guarantee which means if there's an error with the payment, your bank must refund you the full amount.


Standing order. These are regular payments for a fixed amount you set up yourself via your bank, so you can change or cancel whenever you like. These are typically used to move money from your account to another, such as paying rent to your landlord or moving money to a savings account, rather than to pay a company for a service, though mortgage overpayments and service charges are examples.
Just remember that cancelling the payment with your bank won't cancel any contract with the provider, so it's best to check with the company concerned before cancelling in case you need to give notice, have an outstanding balance or will incur a penalty to leave.
If you're switching your bank account, then the seven-day switch guarantee from the banks will take care of switching all your direct debits and standing orders over. However, it won't switch any continuous payment authorities you have – you'll have to do these yourself.

If you want to keep paying by CPA, simply call the retailer and tell them your new card details.
How do I spot a CPA on my bank statement?
Unlike direct debits and standing orders, which all banks will usually let you view separately, CPAs can be harder to identify.
When we checked, certain banks such as Barclays, Halifax, HSBC and Lloyds do show CPAs in a dedicated section (often called 'subscriptions' or 'scheduled payments'), though others such as Nationwide don't.
If your bank doesn't distinguish, then CPAs will just show up like any other card payment on your statement. This means they are harder to spot, particularly as payments and payees sometimes appear as random letters and digits that don't always indicate what company or payment they reference.
Though as it's always best to contact the company before cancelling anyway, your best bet is to go through your statement to check for any payments you either don't recognise or are for services you no longer need and search online for the right contact details. See our direct debit audit and bank statement abbreviations guides for full help.
How do I cancel a CPA?
You have a legal right to have payments cancelled, so even if companies refuse, banks must cancel them for you. Here's the best way to approach it:
1. Contact the company that's taking the payments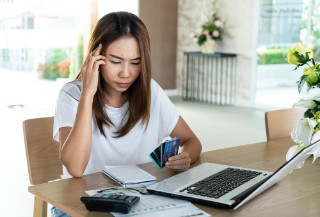 This is the easiest way to start. Simply contact the company and request that it no longer takes the payment. Most legitimate companies will accept this.

It may refuse if you're within a contract (such as a year's gym membership). In which case, think carefully about taking further action. You'll need to find another way to pay, not doing so may leave you in breach of contract and owing the company money.
If this isn't the case, you can officially let it know you dispute the transaction, in writing or by phone. In the best case scenario, it may simply give up and cancel the account.
2. If you struggle, ask your bank or credit card provider to cancel
The Financial Conduct Authority (FCA) has stated banks MUST cancel a CPA when asked.
You have the right to cancel them directly with your bank or card issuer by telling it you have stopped permission for the payments. Your bank or card issuer must then stop them – it has no right to insist that you agree this first with the company taking the payments.
You could of course do this step first, though it's always safer to contact the company first as you may still remain in contract and have an outstanding balance to repay. If the company won't play ball, contact your bank and ask it to cancel.

3. Reclaim cash if your bank doesn't cancel the CPA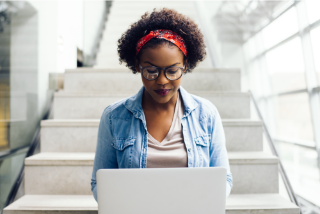 Part of the FCA rules include reclaiming cash if a bank fails to cancel a CPA when asked. So if you spot further payments being taken after you've asked for a cancellation, contact your bank as it must refund the full amount.
The idea is to put you back in the position you would have been in if the bank had taken action when you first asked it to. So you should get the extra payments taken after you tried to cancel the payment, plus any interest charged on those payments.

For example, if you had a £30/mth gym contract, and found yourself charged for three more months after cancelling, then you should get £90 plus any interest you paid on that amount (for example, if it was on a credit card you didn't pay off).

If you were in contract and you genuinely owed the money, then you can't reclaim – unless you switched to paying for the goods or service by direct debit or cheque, and the recurring payments were still taken out of your account.
For all the latest deals, guides and loopholes simply sign up today – it's spam-free!
Want to complain about your bank account?
If your bank has charged you the wrong amount, taken the wrong amount in payment or its service has been atrocious, then you don't have to suffer in silence.
It's always worth trying to call the bank first to see if it can help, but if not, you can use free complaints tool Resolver. The tool helps you manage your complaint, and if the company doesn't play ball, it also helps you escalate your complaint to the free Financial Ombudsman Service.
Have your say in our forum!