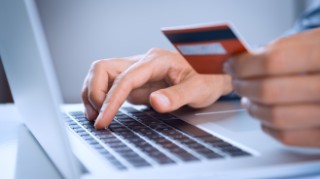 Beware recurring payments
How to cancel them & reclaim cash
Recurring payments (also called continuous payment authorities – CPAs) feel like direct debits but aren't. They allow companies such as payday lenders and porn websites to take money whenever they think they're owed. This guide tells you when you can cancel, how to do it and what happens if the cancellation goes wrong.
What is a continuous payment authority?
A continuous payment authority or recurring payment is where you give a company permission to regularly take cash from your debit or credit card – whenever it feels it is owed money.
The key to CPAs or recurring payments is the company will ask for the long number across your credit or debit card, rather than your bank account number and sort code.

If this happens, it's a recurring payment and it could be a nightmare – though you do have the legal right to cancel, so you should enforce this if you do want to cancel.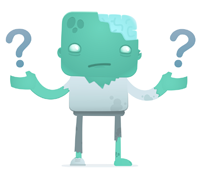 Continuous payment authorities can be tough to spot, as they aren't listed as such. Effectively it's a permission to regularly take payment when needed, so it just looks like anything else on your statement. Turn detective – check back over a few months to see what repeats.

Debit cards.

Check your statements to see what's coming out regularly. Quite simply, any regular payments coming from your statement that aren't listed as direct debits (DD) or standing orders (SO) are continuous payment authorities.

Credit cards.

Any regular payment made from your credit card is, by definition, a continuous payment authority (as you can't set up any other type).
Typical continuous payment authority purchases you might be paying for:
Payday loan repayments
Online DVD rentals
Online porn site subscriptions
Gym memberships
Overseas newspaper subscriptions
Telecoms – including mobile phone or cable TV subscriptions
Quick questions
Not all monthly payments to companies are equal. While continuous payment authorities are difficult to cancel, and you rely on the bank or the retailer to do it for you, paying by direct debit and standing order give you greater control over what payments go out of your account and, importantly, when you want them to stop going out.

Standing orders. You set it up via your bank

This is an instruction from you to your bank to pay a fixed amount out at regular intervals. It's usually free and you can cancel it whenever you like.

Direct debits. You sign a direct debit mandate

This is where you let companies take money from your bank account for a fixed or variable amount (see the Direct Debit guide). You can cancel at any time using online banking, or by contacting your bank. The Direct Debit Guarantee means if there's an error you get a full refund from the bank, not the company itself.

If you're switching your bank account, then the seven-day switch guarantee from the banks will take care of switching all your direct debits and standing orders over. However, it won't switch any continuous payment authorities you have – you'll have to do these yourself.

If you want to keep paying by CPA, simply call the retailer and tell them your new card details. But if you're calling the retailer anyway, see if you can switch to a 'safer' payment method like direct debit or standing order.

See more on other ways to pay in Avoid CPAs in future.
For all the latest deals, guides and loopholes simply sign up today - it's spam free!
Continuous payment authorities can be a nightmare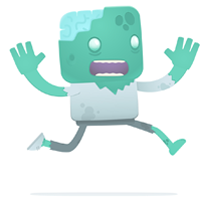 Continuous payment authorities effectively mean you give a company your debit or credit card details and say "take a payment whenever you think I owe you". Consumers setting up payday loan repayments on CPAs have often had these problems (see our payday loans guide for more information).
Hopefully, reputable companies will stop filching money when asked to. Yet issues galore can crop up – it only takes a small glitch for it to become a nightmare, with some companies difficult to contact, in financial difficulties or, worse still, plain dodgy.
If you've taken out a payday loan, the likelihood is that the lender asked you for your debit card number. This is so it can set up a continuous payment authority in order to get their money back on your payday.
But the worst cases come from when it's a little-known company based outside the UK. Speaking frankly, the biggest danger zones are some pornography websites. They exploit embarrassment, stopping people complaining and leaving some paying unnecessarily for years.
Here's a typical recurring payment problem from the MSE Forum.
I'm being charged by a card I cancelled four years ago!
I've found out the hard way about the perils of a recurring payment. Yesterday I received a credit card bill, with a payment taken from it, for a credit card I had cancelled FOUR years ago!
I put my AA membership into hibernation when I got three years' free RAC cover with a new car. When that lapsed, the AA took its first payment in four years, and the credit card bill was sent to my old address.
To add insult to annoyance I asked the AA to refund the payment to the old card (and pay from my new one) and was informed it couldn't as it had been cancelled! Scary. It's direct debit for me from now on.
JoeTeeee
If you've had any nightmares trying to cancel continuous payment authorities, please let us know in the forum discussion

Avoid paying by continuous payment authority in future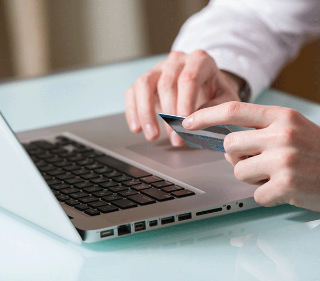 Sometimes it's impossible to pay for a service without a CPA. If the company you're paying is a legitimate one, the risk is lessened. If not, avoid it like the plague. But even big companies can have problems, and as there's no guarantee that future cancellations will run smoothly, continuous payment authorities are best avoided if possible.
Here are three quick steps...
Switch to direct debit

If the company accepts direct debits, try switching to this. Over the past few years, many smaller companies have joined the direct debit scheme, so while you may initially have had no choice, things could've changed.

The Direct Debit Guarantee says that, as well as being easy to cancel, if there is an error with the payment then your bank must refund you the full amount immediately. This gives you good protection in case something goes wrong.

Can you pay manually?

Will the company let you make a manual payment each month, or even a standing order? It's a hassle, but safer.

Consider using a prepaid card

This is a type of plastic which you top up with cash before spending. Crucially, you can't spend more than is on the card and no credit check is done.

Not all of these will allow recurring payments, but if you find one that does, it could prove a safer way to have recurring payments for companies you're less sure about. If you run into difficulty cancelling a recurring payment, you won't be left out of pocket.
For all the latest deals, guides and loopholes simply sign up today - it's spam free!
How do I cancel a continuous payment authority?
Despite the heap of disaster stories about continuous payment authorities...
You have a LEGAL RIGHT to have payments cancelled.
Even if companies refuse, banks MUST cancel them for you.
But banks and card providers often ignore this. The Financial Conduct Authority, which regulates the financial industry, published the results of an investigation into CPAs in June 2013.
It found many banks and building societies failed to cancel payments when asked, telling customers they would have to contact the retailer to cancel. The FCA also ruled that banks and card providers should refund money taken from customer accounts after they tried to cancel.
Step-by-step continuous payment authority cancellations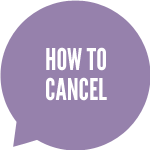 Technically, steps one and two below are interchangeable. You don't need to have gone to the retailer before contacting the bank. However, in reality, unless the company is playing silly beggars, then this probably the easiest path to getting the situation sorted.
Cancel the payment with the company you pay

This is the easiest way to start. Simply contact the company and request it no longer takes the payment. Most legitimate companies will accept this.

It may refuse if you're within a contract (such as a year's gym membership). In which case, think carefully about taking further action. You'll need to find another way to pay, not doing so may leave you in breach of contract and owing the company money.

If this isn't the case, you can officially let it know you dispute the transaction, in writing or by phone. In the best case scenario, it may simply give up and cancel the account.

Ask your bank or credit card provider to cancel it

The Financial Conduct Authority has stated banks MUST cancel a continuous payment authority when asked. It also added that if further payments are taken in error after a customer asks for a cancellation, the bank must refund them.
Quick questions
EU regulations, which are now part of the rules in the UK, mean banks have a legal duty to sort out recurring payment cancellations for you, when you ask it to, and you can do this without contacting the retailer first. The Financial Conduct Authority says:

You have the right to cancel them directly with your bank or card issuer by telling it you have stopped permission for the payments. Your bank or card issuer must then stop them – it has no right to insist that you agree this first with the company taking the payments.

Yes. The bank or card provider has to stop payments when you ask it to.

However, think carefully before you do this, as you will still owe any monies still due under the contract. If you had a gym membership which still had three months to run, then you would need to make alternative payment arrangements with the gym.

If the bank doesn't cancel the agreement straight away when you ask, and further payments are taken, you would then be entitled to a refund of anything that went out of your account after you asked to cancel.

With the new rules in force, such drastic action shouldn't be necessary. Besides, as the forum story above shows, it's not guaranteed to sort the problem.

When you cancel a credit card, the account remains open for a few months to ensure there aren't any as yet unprocessed payments on the card. If the retailer is still asking for the recurring payment, this will count as a new payment coming in and the card company will ask you to settle it.

It's far better to contact the retailer or bank to enforce your right to have payments cancelled. Then you know that the issue is fully and finally dealt with.
Reclaim continuous payment authorities your bank didn't cancel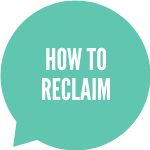 Banks and card providers that failed to cancel a continuous payment authority on a card when asked over recent years now have to refund customers for all subsequent charges.
It's important you claim back this cash, if it's owed to you. You can claim back any recurring payments you tried to cancel after November 2009.
You are eligible to reclaim if:
You tried to cancel a continuous payment authority from your card in or after November 2009
How to claim your money back
If you've already complained: Your bank will review your non-cancellation of a recurring payment complaint if you made it during or after November 2009. It should contact you to offer redress, though you can write to it to start the ball rolling.

If your cancellation was rejected but you didn't complain: It's important to make your complaint to your card provider now, if you didn't do so when it kiboshed your cancellation request and you had money taken after asking your bank or building society to cancel.

Use our template letter to get the ball rolling.
What will I get back?
The idea of this redress is to put you back in the position you would have been in if the bank had taken action when you first asked it to. So you should get the extra payments taken after you tried to cancel the payment, plus any interest charged on those payments.
For example, if you had a £30/mth gym contract, and found yourself charged for three more months after cancelling, then you should get £90 plus any interest you paid on that amount (for example, if it was on a credit card you didn't pay off).
If you were in contract and you genuinely owed the money, then you can't reclaim – unless you switched to paying for the goods or service by direct debit or cheque, and the recurring payments were still taken out of your account.
Help making an official complaint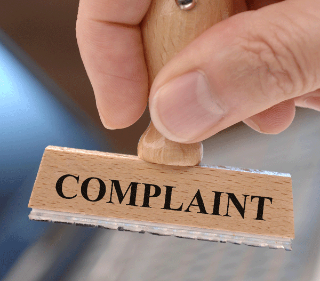 Speak to your bank or check its website for the address of the complaints department.
Generally these things are best done in writing, but most will accept a call. Just ask they note it down as a formal complaint, and ask for written confirmation.
Don't feel you have to be formal. Just explain the point clearly, concisely and honestly as if you were explaining to a friend why you've been wronged. Explain what you were trying to cancel, and what happened when you asked the bank to stop this payment.
To help, we've put together a template letter to start you off – download it and fill in the blanks (use it to help start you off, but the more you write it in your own words, the better):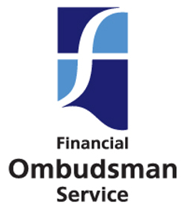 The Financial Ombudsman is the official body for settling disputes between individuals and financial companies. It's a free service that acts as an impartial adjudicator.
You've a right to take any complaint your card provider has rejected to the independent Financial Ombudsman Service – though be aware if your bank has a good reason for turning your complaint down, the ombudsman may agree with the bank, rather than with you.
The ombudsman will decide if the card provider has acted unfairly in rejecting your complaint. It will also decide on the level of redress you get. In most successful CPA cases, it'll mean a refund of payments that went out after you tried to cancel.
But – it's important to note it won't look at your complaint until you've contacted your bank and given it eight weeks to respond. Once you have a response, or haven't been given one within eight weeks, you have six months to make your complaint to the ombudsman.
How to complain to the ombudsman
To get the ball rolling, you'll need to fill in its complaints form, which can either be done online or by post (see link to template below). Also enclose any paperwork to back up your case, such as bank/card statements showing the payments that have left your account.
But, for general guidance, as with the first letter to the bank – which you could always copy and paste into here – don't feel you have to be formal. Explain the point clearly, concisely and honestly, all in your own words, just as if you were explaining the situation to a friend.
It's quite simple to fill in, though do take care. If you need help, you can call the ombudsman on 0800 023 4567, and it'll guide you.


The ombudsman will send you a confirmation letter to say it'll look into your case and will get back to you if it needs any more information.

Sometimes this will take a long time, possibly around a year, but maybe even longer as the ombudsman deals with huge numbers of complaints, especially with the current avalanche of PPI mis-selling gripes.

The ombudsman's decision is usually made by an assigned adjudicator, but if you disagree with the result, you can ask for a decision to be made by one of the official ombudsmen at the service. This usually takes several months as it involves a detailed investigation into your case, but don't be afraid to push your complaint further if you think the initial decision isn't right.

After that, while the finance company must accept the ombudsman's decision, you still have the right to take the company to court if you don't agree with the result.

It's also worth noting that if you feel the ombudsman hasn't handled your case correctly – eg, there have been unnecessary delays – you can ask for a senior manager to review it. If that doesn't resolve things, you've a right to go to the Independent Assessor (though this is only about quality of service, not the actual decision made).

For other complaints the ombudsman can help with, see the Your Financial Rights guide.