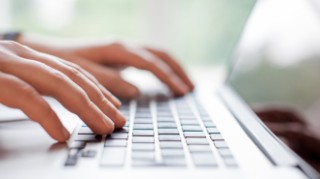 Free Antivirus Software
Top legal & free PC/Mac protection
Every computer connected to the internet is vulnerable to viruses, but you don't have to pay to stay safe while you surf. It's possible to get legal, professional-quality antivirus software and other protective programmes for free. Here's our rundown of the best free antivirus and free internet security software.
Always be careful to check any software you put on your computer is suitable and compatible with your existing set-up. No liability can be accepted for any individual problems caused by acting upon the information given.
Get Our Free Money Tips Email!
For all the latest deals, guides and loopholes - join the 12m who get it. Don't miss out
Five simple ways to protect yourself
Internet security software to protect your computer is a must these days. But you can boost your level of protection, without any new programs.

The banks say 'if you don't have it, you could be liable'
If you're not protected and someone gets hold of your passwords, or accesses your bank account or other financial products, you may find it harder to get your money back.
The burden of proof's on the bank to show you didn't act with due care, but it's best to be safe. For more on what to do if you think you've been defrauded, read the ID Fraud Protection guide.
Get Our Free Money Tips Email!
For all the latest deals, guides and loopholes - join the 12m who get it. Don't miss out
Best free antivirus software
Pay for antivirus software from biggies like Norton and Kaspersky and it'll cost you £25+ per year. Yet you can get free software which, while not quite as effective or full of features as paid-for programs, still keeps on top of threats. Regardless of which route you take, remember:
Hackers develop new bugs constantly. All these free antivirus programs offer regular updates, so make sure you get them.
It's not just about how up-to-date your software is though. If you're not using it, what's the point? Try to fit in a full 'on-demand' scan once a week, where the virus scanner goes through all the files on your hard drive. That should make sure nothing slips through the net.
Something to bear in mind. The software listed below will protect your computer from viruses, but it won't generally offer the same level of functionality as paid-for software. While some free software does include extras, if there's a specific feature you want such as Wi-Fi protection or secure shopping, it's worth checking both free and paid-for options before making a choice.
Antivirus: Free PC software downloads
There are plenty of free downloads available for Windows – here we separate the wheat from the chaff.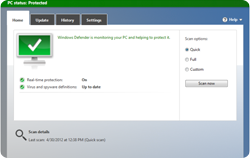 Windows Defender comes pre-installed on all 'genuine' versions (ie, not installed on more than one computer or counterfeit) of Windows 8 and later.
It runs in the background and tells you when you need to take specific action. You can use it anytime to search for malware if your computer isn't working properly, but reviews are mixed on how thorough the scans are.
Support for Windows 7 ends on Tuesday 14 January 2020. From that date, Microsoft will no longer provide security updates or fixes, which will leave users at greater risk of viruses and malware. For full info, see the Microsoft website.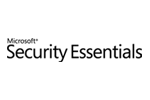 Microsoft's Security Essentials antivirus package is completely free to users of 'genuine' Windows machines, so it'll verify yours. As newer versions of Windows use Windows Defender, Microsoft Security Essentials is only for Windows 7 (XP and Vista are no longer supported).

The software's unobtrusive and provides quick and comprehensive protection from viruses, trojans and spyware. For casual users, it feels and runs like part of the regular operating system rather than an added extra. But some experts say it's not as good as it used to be.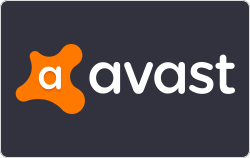 The company behind Avast Antivirus Free boasts over 400 million users, which may be due to this well-reviewed piece of software offering decent protection and a lot of features.

One of these is called CyberCapture, which detects and analyses unusual or suspicious files based on the firm's huge database collated from its users.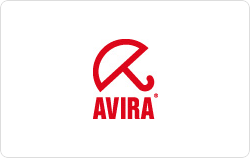 The free antivirus software of choice for many techies, Avira Free Antivirus features in the top picks of tech publications like Tech Advisor and TechRadar by being thorough and offering more than just virus detection.
If you have the know-how, it has extra features you can take advantage of, but it's best for those that know their way around a PC.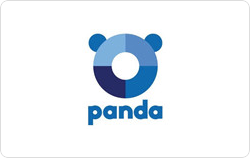 Panda Security's free antivirus has been praised by reviewers for being easy to use, though the protection it offers was found to be so-so in independent tests. Yet it includes features not often found in (free) antivirus software.
For example, it prevents USB drives running software automatically when inserted into your computer – as well as vaccinates your own USB sticks against infection from other PCs – and a monitoring function to highlight security information about processes currently running, which have accessed the internet and those which have been blocked.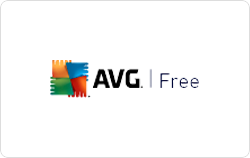 While it's been owned by Avast since 2016, AVG Antivirus Free remains an antivirus stalwart in its own right and is seen to offer decent protection with few bells and whistles.
AVG will have little impact the performance of most systems, and while it is light on extra features it includes a file shredder that allows you to permanently destroy infected folders - plus any files you wouldn't like to see recovered by another party...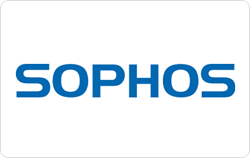 Simple to set up, Sophos Home Free runs in the background, providing real-time protection and antivirus scans.
It's phishing protection in particular has been praised by tech site PCMag UK, although TechRadar found it lacking in terms of options and settings.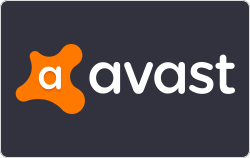 Avast Security for Mac is available for Mac users as well as on Windows users. Tech sites PCMag UK and TechRadar both rate it for the malware protection and range of features it provides, though the former also said its phishing protection leaves something to be desired.

Firewall software – do you need it?
Antivirus software isn't the only protection your computer needs. If you don't have a firewall, you're leaving all your files and sensitive information vulnerable. Effectively:
Antivirus = the border patrol checking what's allowed in.
Firewall = the fence stopping it getting to the border in the first place.
So why aren't we all going firewall mad? Well, we tend to connect to the web via a router, rather than just a modem, and routers provide a hardware firewall. Make sure yours is switched on and set to a high-enough security level. Consult the manual or search online for the make and model number if you don't know how to check.
While you're there, check you've changed your router password from its factory-set default. You'd be surprised how many connections are hacked (and how much havoc gets wreaked) because the standard password hasn't been changed. Spend a little time to get your settings right here, as router firewalls give a higher level of protection than software ones.
If you don't always connect via a router, or you're just big on online security, here are the top firewall freebies...
Firewalls: Free PC software downloads
Support for Windows 7 ends on Tuesday 14 January 2020. From that date, Microsoft will no longer provide security updates or fixes, which will leave users at greater risk of viruses and malware. For full info, see the Microsoft website.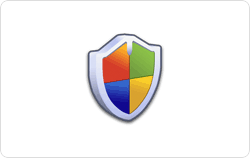 Windows XP, Vista, 7, 8 and 10 have a firewall built-in, which should be enough for most people (especially those who already have router firewalls), but make sure it's switched on and your copy of Windows is up-to-date. The firewall can be set on low, medium and high levels of protection.
If Windows Defender Firewall is set on high and you're finding it a nuisance, you may need to tweak its settings in the Control Panel. By default, it'll stop you downloading files over Skype, and it'll block a whole load of programs that download from the web.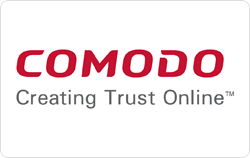 Totally free and compatible with Windows XP (32-bit) and up, Comodo Free Firewall offers a good level of protection according to Tech Advisor and TechRadar. Yet it can be intrusive, providing notifications when files have been cleared as well as blocked, but these can be turned off.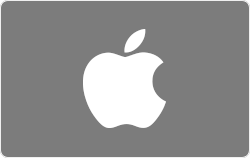 Since the early days, all web-ready Macs have come with some sort of firewall as standard. Which yours offers depends on what version of OS X or macOS you're using. To turn it on/off and change the settings, go to System Preferences > Security or Security & Privacy > Firewall.
Application Firewall should provide you with adequate protection in conjunction with a decent Mac antivirus programme.
Adware and spyware
There are other types of malware you can find on your computer. Often legitimate developers will design programs that have useful functions, but they'll also provide the owner with useful information about you or try to sell you things.
Adware is malware that sneaks onto your machine and opens up pop-up windows that sell you things.

It's easy to assume these are related to the site you were visiting, yet often they aren't. If you've closed your browser, but pop-up windows still appear on your desktop, chances are you've been infected.

Spyware is a more dangerous, less noticeable type of malware. It covertly grabs information from your PC and sends it back to its leader out in the cyber-ether.

Malicious spyware programs have become much more advanced in recent years, undoubtedly due to their potential for criminal money-making, so some of yesterday's top spyware removers can no longer cope.
Basic anti-adware/spyware measures:
To put your mind at rest, you'll need to download some extra software. In the meantime, there are four basic ways to fight back:
If you're being troubled by adware, use a pop-up blocker to alleviate the symptoms while you find a solution. Be aware though, that not all pop-ups are bad - some sites open new windows in this way. If you want to see them, hold down CTRL while clicking the link.

There are a couple of legit spyware programs. Google's Desktop can send info on what you've been searching back to Google, and Alexa's toolbar can do the same. In both cases these firms want to monitor your computer to help develop their products with data about searching habits.

Whether you allow this depends on how you want the information to be used. It's mostly harmless but does mean someone, somewhere has access to your searching habits.

The usual way for ad/spyware programs to get on your computer is by attaching themselves to other things you download. So make sure you check the veracity of download sources before getting files.

Use the add/delete function on your Control Panel to get rid of any programs you don't need any more - they may be corrupted.
Like most antivirus tools, spyware removers work by comparing what's on your machine to a list of known offenders. As ever, the top anti-ad/spyware programs are commercial, but that doesn't necessarily mean you need to buy them. Try these first:
Ad/spyware removal: Free PC downloads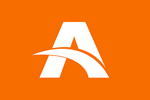 Adaware Antivirus provides real-time protection, blocking malware as it finds it, rather than waiting until the end of the scan, and it's easy to use. Yet reviewers have said it isn't as powerful as it could, and that most features are locked in the free version, so advise against making it your primary tool.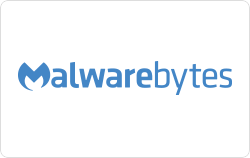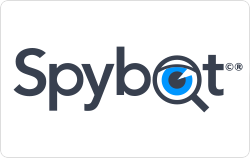 Spybot Free Edition has been around since 2000, and while it's easy to use and features an immunisation tool that blocks websites known to harbour malware, reviews indicate it's fairly processor-hungry, so if your computer isn't the quickest slow it might be an unwelcome addition. Again, should be used in conjunction with antivirus software.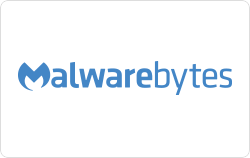 Free back-up options
We've all had moments of horror (even in this very office) where due to hardware failure, power cuts or just plain ol' silly mistakes, precious documents disappear. As more and more of our lives are committed to the digital domain, backing up data is becoming increasingly important. Since there are ways to do it free, you'll only have yourself to blame if you don't.
If your PC broke, what files would you miss most? These are the ones you should be backing up as a minimum.
If you'd rather keep more tangible copies of your files, you can store them on an external USB hard drive (or good old-fashioned CDs and DVDs if you've a CD/DVD writer). As technology marches on, the latter are getting increasingly cheap; 1TB (1,000GB) for as little as £50 if you buy online.

For a well-reviewed site where you can find storage hardware, try MyMemory* – or Amazon has plenty of options.

Online storage services, or 'cloud' storage services as they're also known, use a virtual hard drive that's installed on your desktop and linked directly to your online space.

There are a whole load of online storage services available, with many offering a fair few GB of free space - see Free Online Storage for a full list.

If you've already lost valuable files, there may still be hope in the form of recovery programs. Freeware programs PC Inspector, Puran File Recovery, Recuva and Restoration work to recover lost files, but as you might expect, it's a bit of a lottery as to whether they're able to succeed.
Get Our Free Money Tips Email!
For all the latest deals, guides and loopholes - join the 12m who get it. Don't miss out
Join the MSE Forum Discussion
Week of the 12 August 2020
For all the latest deals, guides and loopholes, join the 12m MoneySavers who get it now