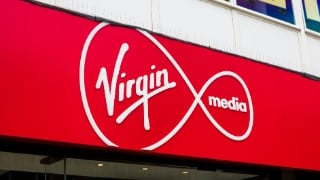 Haggle with Virgin Media
Save £100s on your existing package, without having to cancel
Virgin's one of the big players when it comes to TV and broadband, especially for high-speed internet, but if you're unhappy with your bill you can fight back.
If you want a better deal, this guide takes you through how to haggle to cut costs.
1-min read: How to haggle with Virgin to save £100s/yr
1. Ditch optional extras. Paying for movies, but never watch them? Do a channel audit to work out what you don't watch and consider ditching channels you don't need.
2. Call Virgin and ask for a discount. First find out what newbies are paying as this will be useful ammo when negotiating.
3. If it won't budge, consider walking away. Some of the best deals are had when you're prepared to cancel your service completely. It may help you get a better discount, or if you do cancel, Virgin might try to entice you to return with 'welcome back' offers.

'I haggled £411 off my Virgin bill'
Our most recent poll, conducted in November 2021, found 83% of Virgin customers who tried to haggle were successful in negotiating a better deal, showing what's possible.
To see who else this works well on, see the Top 10 Firms To Haggle With, but here are some examples of MoneySavers who've managed to slash their Virgin bills by haggling:

I had an email from Virgin saying our bill was going up to £46 from £28, so I phoned them and said it was too much and we wanted it reduced. They said £40 was the best they could do, so I told them to cancel it and got through to the disconnection team. After telling them it was still too much, I got a deal at £29/month for 18 months. Thank you.
- Tim, by email
I was paying Virgin £34.50/month for 50Mb cable broadband, due to price rise option to leave without penalty I called them.
Auto £2.50/month discount offered but waited a few minutes to talk to someone. Better discount offered but they still wanted more than Vodafone new customer deal. I was passed to 'cancellations' and after a very short wait was offered double the speed for only £15 per month which I happily signed up for! RESULT.
- Frederick, via email
Thank for the tips Martin. My broadband only contract is up on 23 March, it was £24/month. Virgin quoted me £44/month to renew. I got on the phone and as you suggested, held on for an operator.
I got through to a really helpful lady who sorted me a deal for 18 months at £22/month, £2/month cheaper than existing contract. Very happy I don't have to trawl through comparing suppliers now! Cheers!
- Julie, via email
Cheers Martin, I haggled with Virgin and saved £22/month off my bill on an 18-month contract.
- David, via Twitter
Called Virgin to ask them to match BT/Plusnet broadband packages. Within five minutes they reduced our bill by £14/month.
- Travis, via Twitter
I haggled with Virgin last week as I was out of contract and got the same package down from £65 to £35.
- Paul, via Twitter
I phoned Virgin and suggested I was thinking of leaving. I immediately had my bill reduced by £21/month making an annual saving of £252.
- David, by email
Many stick with the same provider for years, fearful of losing services by switching or not wanting the hassle. But if you're out of contract and any promotional deal you had has now ended, it's likely you're now paying top whack for your services.

Yet if you're willing to take the haggle challenge, you could get a better price without switching. With a little charm, you could shave £100s off your bills in just a phone call.
Here's the key thing to understand:
Companies make their best deals only available for newbies, and they LOVE loyal customers as they stay with the firm through thick 'n' thin, paying full price and never looking for a better deal.
This lets big firms rake in easy, guaranteed profit. So ask yourself a question: do you want to be a customer whose business is fought for. Unless you want to be taken for granted, take the haggle challenge.
In a nutshell, call up and ask for a better deal. Say you're paying too much or rivals' deals are cheaper. If that doesn't work, say you're leaving.
You'll usually get put through to companies' super-powerful hidden deals departments.
Check new deals too - remember, switching may be best
Haggling can be mega powerful, but think of it as just one part of your battle to get the best deal. Sometimes 'new customer' offers from alternative providers are simply unbeatable. So by all means haggle, but always check the price you secure against the top deals you'd get by switching – compare broadband, phone and TV deals.
Six top Virgin haggling tips
Haggling may sound straightforward, but perfecting it is an art. Here are our top tips for haggling with Virgin – for more, see our full guide on Haggling with Service Providers.