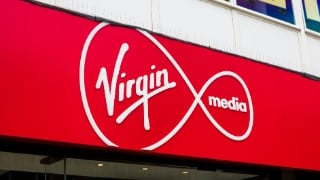 Haggle with Virgin Media
Save £100s on your existing package, without having to cancel
Virgin's one of the big players when it comes to TV and broadband, especially for high-speed internet. It recently announced a price increase, but if you're unhappy with your bill you can fight back.
If you want a better deal, this guide takes you through how to haggle to cut costs.

'I haggled £411 off my Virgin bill'
Our most recent poll, conducted in November 2020, found 77% of Virgin customers who tried to haggle were successful in negotiating a better deal, showing what's possible.
To see who else this works well on, see the Top 10 Firms To Haggle With, but here are some examples of MoneySavers who've managed to slash their Virgin bills by haggling:

I had an email from Virgin saying our bill was going up to £46 from £28, so I phoned them and said it was too much and we wanted it reduced. They said £40 was the best they could do so told them to cancel it and got through to disconnection after telling them it was still too much got a deal at £29 for 18 months, thank you - Tim, by email
Just haggled down my Virgin bill with their retentions department like an ABSOLUTE BOSS
- David, via Twitter
Called Virgin to ask them to match BT/Plusnet broadband packages. Within five minutes they reduced our bill by £14/mth #result
- Travis, via Twitter
I haggled with virgin last week as I was out of contract got the same package from £65 to £35.
- Paul, via Twitter
I phoned Virgin and suggested that I was thinking of leaving. I immediately had my bill reduced by £21/mth making an annual saving of £252.
- David, by email
I was tempted by the Sky code offer you had recently, so I contacted Virgin to see if they could reduce my monthly payments to match. As a result, I now have faster broadband, Tivo+ and the same TV and phone packages for £212/year less. Very happy with that - it's all down to Martin's polite but firm haggling techniques!
- Lorna, by email

Many stick with the same provider for years, fearful of losing services by switching or not wanting the hassle. But if you're out of contract and any promotional deal you had has now ended, it's likely you're now paying top whack for your services.

Yet if you're willing to take the haggle challenge, you could get a better price without switching. With a little charm, you could shave £100s off your bills in just a phone call.
Here's the key thing to understand:
Companies make their best deals only available for newbies, and they LOVE loyal customers who stay with a firm through thick 'n' thin, always paying full price, never checking if their deal can be beaten.
This lets big firms rake in easy, guaranteed profit. So ask yourself a question: do you want to be a customer whose business is fought for. Unless you want to be taken for granted, take the haggle challenge.
In a nutshell, call up and ask for a better deal. Say you're paying too much or rivals' deals are cheaper. If that doesn't work, say you're leaving.
You'll usually get put through to companies' super-powerful hidden deals departments.
Check new deals too - remember, switching may be best
Haggling can be mega powerful, but think of it as just one part of your battle to get the best deal. Sometimes 'new customer' offers from alternative providers are simply unbeatable. So by all means haggle, but always check the price you secure against the top deals you'd get by switching – compare broadband, phone and TV deals.
14 top Virgin haggling tips
Haggling may sound straightforward, but perfecting it is an art. Here are our top tips for haggling with Virgin - for more, see our full guide on Haggling with Service Providers.
If you have TV, work out what you really watch on Virgin and ditch the rest. There's no point in paying for channels you don't watch. Virgin has a selection of packages to choose from and you could always opt for a more basic one to cut costs.

Haggling works best when you're near or beyond the end of your contract. There's no harm in giving it a try earlier though – if you struggle, note in your diary when you'll be nearing the end of your contract and call back then (you can give Virgin notice of leaving 30 days beforehand).

Furthermore, if Virgin hikes broadband or line rental prices (or even TV prices depending on the type of contract you have) mid-contract you may be able to leave penalty-free even if you're still in the minimum term. This can also be the case if it puts up the prices of additional services you regularly use, leading to "material detriment".

If you're able to leave penalty-free, you'll have one month from receiving notification of the price rise to tell Virgin you want to switch provider, putting you at a distinct advantage if you want to negotiate.

Freeview costs nothing for many people, comes with loads of channels, and if you mention it, it shows Virgin you know what you're talking about.

It's a useful opening gambit to start your haggle with as mentioning it tells Virgin your opening offer for that element of your package is £0.

You can then take it from there, and hopefully you'll have a little more wiggle room to get a top deal.

If you're coming to the end of your contract, or are out of it, then you're wielding a powerhouse weapon: customer loyalty. It's simple to use - just tell 'em you're going to leave.

The customer service person should put you through to the 'customer retentions' department – aka the Holy Grail of haggling. (NB - this department might be called 'disconnections' externally, but make no mistake, retaining customers is its job.)

You'll need to call Virgin on 0345 454 1111 to cancel but even the cancellation section of its site suggests it could offer you a better deal - providers are used to this so if you're feeling a little nervous, don't be. It's asking you to haggle and remember, it wants your custom.

Aggression or anger will just put the customer service rep's back up. You're asking for a discount, and they're just as much within their right not to give it as you are to leave.

Aim for polite, firm and non-combative.

You may find that your Virgin customer service rep will only offer a small discount at first, but if you don't agree with the price, try phrases like:

- 'I've worked out my budget, and my absolute max is £[insert price here]/mth'
- '[BT/Plusnet/Sky/TalkTalk] can do it for less...'
- 'I need to think about it...'
- 'I think my husband/wife will go bonkers if I pay that...'
- 'It's still a lot of money...'
- 'What's the very best you can do?'

Some people worry and get nervous to try this in case they're disconnected. Martin's easy 'get out of jail free' card is the phrase: 'Hold on, I'll call you back. I'd like to check with my wife/husband/dog first.'

They may push you to agree because it's a 'limited-time offer', but don't feel pressured into agreeing to the new price or deal unless you're certain.

As negotiations come to a close, a classic salesman technique is to stay silent. They want you to feel awkward and fill the silence. Don't - make them fill it with a cheaper offer.

If they won't slash the price, then ask them if they can at least include any extras, such as free calls, extra channels or faster fibre broadband.

While unconfirmed, we hear rumours at some companies that different staff members have different quotas of how many deals they can do.

Even if that's not true, it certainly feels like that to many. So you may have called the wrong person at the wrong time. Calling back a few days later and speaking to someone else may pay dividends.

If you don't get what you want, you should seriously consider leaving. Remember, new customers normally have the pick of the best TV, fibre broadband and line rental deals and there are other providers out there. Compare broadband, phone and TV deals to find the best one for you.