Cheap Car Leasing
Find the cheapest long-term car rentals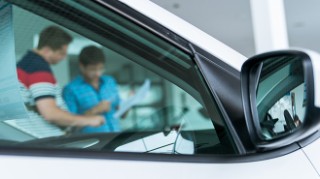 If you want to avoid paying a huge upfront deposit, and don't mind about whether you own the car, leasing could be an option.
Leasing deals are basically long-term car rental agreements that offer low monthly repayments. You hand the car back at the end of the contract, and you're done. Here's our guide to how leasing works and whether it's the right option for you.
This is the first incarnation of this guide. Please suggest any changes or questions in the Car leasing discussion.
Get Our Free Money Tips Email!
For all the latest deals, guides and loopholes - join the 12m who get it. Don't miss out
What is leasing?
Leasing a car is like leasing – or renting – anything else. If you rent a house or flat, you pay a deposit, then you get the use of it for an agreed period during which you pay a set amount each month. Once the contract ends, the property reverts back to the landlord.
And it's the same with car leasing. You pay a deposit – usually equivalent to three to six times the monthly payments you'd make for that make and model of car – and then you pay an agreed amount monthly. At the end of the deal, the car goes back to the finance company. And, just like with a property, you'll need to pay out if you've damaged anything.
It's hugely popular in the US, where more than a quarter of cars are leased (however, it works slightly differently in the US). But it's been slow to catch on in the UK, with fewer than 5% of consumers financing new cars this way, and virtually zero leasing used cars.
However, since the 2008 downturn, leasing's been growing in popularity, likely because monthly payments are low and it fits better into a budget than paying the larger monthly payments loans or hire purchase deals require to own the car.
Warning: Leasing could be an expensive option
Before you read on, understand that leasing is often the most expensive way of financing a car purchase. But if you really want to get behind the wheel of a brand spanking new car (instead of buying a second-hand car) it could be the cheapest way – especially if you want a flashy model that would be mega expensive to buy. See the example below.
In a purely investment sense, it's the worst option though, as you've nothing to show for it at the end of the deal.
Get Our Free Money Tips Email!
For all the latest deals, guides and loopholes - join the 12m who get it. Don't miss out
How does leasing work?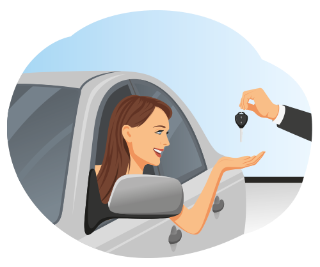 Car leasing contracts typically run for two to four years. The length of the contract generally depends on you, and how long you want the car for, or how long you want to wait before getting your next brand spanking new car.
If you opt for a leasing deal, you need to choose your car first. It stands to reason that leasing a hatchback's going to be cheaper than a top-of-the-range 4x4 or luxury car.
Hopefully you'll have an idea of how much you have spare in your budget to spend on the car. So, research is important at this stage, to check that there are leasing deals out there for a car that you can afford. There's no point opting for a top-of-the-line BMW if you can't afford the monthly payments.
There are car leases out there that start from £99 per month, so there should be something out there to suit you, whatever your budget.
Top tip! Don't forget about VAT.

Leases are mostly targeted at businesses, which means many deals are quoted excluding VAT. So, ensure you've checked if it says incl or excl VAT, and – if it's the latter – add 20% onto the monthly price to find the amount you'll actually pay. Then ask yourself: is it still a good deal?
Once you've ordered your new car, and specced it up, you'll need to pay a processing fee, usually around £150-£200 so the broker or dealer can get your deal up and running.
However, before you do this, you'll usually need to get approved for finance, and agree the term you want to lease the car for, and your mileage limit. Don't lowball the mileage, as you will be charged if you go over it.
Then, once the car's ordered, the dealer or finance provider should arrange delivery.
Some people like leasing deals because you often get road tax and breakdown cover included (and possibly servicing, but this is generally offered as an additional package). But it's not all a win for you.
First off, you don't own the car. Ever. And the leasing deal will come with some conditions. These include a limited number of miles you can drive each year (you agree this at the outset) and keeping the car in good nick.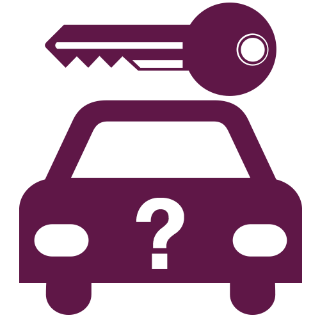 What happens at the end of the lease?
Once your agreed contract term has run out, two things can happen. The first is that you could choose to extend the lease on the car – it's worth contacting the finance company a few months before the end of the deal to check it will allow this, and whether it'll offer a discount on the monthly payment as it's now an older car.
Alternatively, you can choose to hand the car back. If it's in good nick, and you've stuck within the agreed mileage, then there'll be nothing else to pay. Usually the finance company will collect the car for free. Again, it's worth contacting it a few months before the end of the deal to arrange the handover – though it may contact you.
If you've gone over the mileage limit, then you'll need to pay a charge, which is usually between 3p and 10p per mile, but can be much more if you leased a premium car model.
Similarly, if it's not in good nick, you'll face a bill for that. What the finance company is looking for is a car in saleable condition. So, if it's covered in dinks and scrapes, then you're going to need to pay to make things right.
Remember! The car is owned by the finance company. You have no option to buy it, and you can't sell it.
Quick question
What mileage you need to put down really depends on how much you think you will be driving the car. Will you just use it as a runaround on the weekend or will you be driving to work? Let's take an example...

Anne works Monday to Friday and want to drive to work everyday. She works 10 miles away – this means she will be doing at least 100 miles per week. Taking into account four weeks' holiday a year, she will be doing 4,800 miles a year just driving to work. And that's before taking into account weekend car journeys and any holiday driving.

So, for Anne, it's probably worth estimating that in an average year she'd do 6,000-7,000 miles. It's always best to have some leeway in your estimate.
Is leasing the right option for me?
Sadly, only you can decide this. But, here are the big advantages and disadvantages of leasing. Make sure you can live with the disadvantages. If you can't, then it's likely that leasing isn't for you, and you might want to look at the other finance options.
Often the lowest upfront & monthly cost for a brand new car (especially upmarket models).
Cover from the manufacturer's warranty for the term of the deal.
Road tax and breakdown cover included – sometimes, servicing too.
No worries about how much value your car will lose over the term – it's not your problem.
Simple. You pay monthly then hand your car back to the finance company at the end of the contract.
If you've got your own business, and it's VAT-registered, you can lease a car, keeping it off your balance sheet, deducting the cost from your profit, and reclaim 50% of VAT.
You won't own the car – you're just the driver for the term of the deal.
Monthly payments may be low, but you don't get the cash when the car's finally sold.
Limited mileage. Drive over the limit, and you'll pay for it. Excess mileage charges range from 3p to a whopping 50p per mile to for some BMW models.
You could be stung for high charges if you damage the car.
Prices don't usually include VAT, so add an extra 20% on headline deal rates.
If the car's written off, and the insurer's value is less than the leasing company's, you may be liable for the difference.
You pay more if you're fussy. You might be offered, say, a white version of the car you want as standard but will have to pay an extra £500 for black or silver.
Is leasing cheaper than buying?
In a purely investment sense, it's the worst option, as you've nothing to show for it at the end of the deal. But, monthly payments tend to be low, and leasing can allow you to get behind the wheel of a car you'd never be able to afford to buy.
But, the answer to whether leasing beats buying depends on the make and model you're after, and what you can afford, so do your sums carefully.
Let's take a real-life example...
Say you want to lease a Vauxhall Corsa Hatchback for three years. You pay £1,908 upfront, followed by 35 payments of £159 a month. At the end of the deal you'll have forked out £7,470 to effectively rent a car, only to hand it back after three years.
For that sort of money, you're not far off being able to buy some other small hatchbacks outright. You'd probably also lose less than this on depreciation buying a car, driving it for three years, and then selling it on when you're ready for a new one.

But, smaller cars – to an extent – miss the point of leasing.
Some of the most popular lease deals are on premium models that hold their value – because the payments are partly based on the cost of depreciation (how much cash the car loses over the term). So leasing can put you behind the wheel of a model you'd never be able to afford otherwise. Here's another real-life example...
Take a showroom-fresh SUV Volkswagen Touareg with a massive ticket price of £47,900. You'd pay about £1,300 upfront and then £420/month over 23 months to lease this car for two years. Ok, so you'll have forked out £11,000, but if you REALLY want a smart set of wheels, leasing's one way to do it.
As with any deal, check out the total cost over the full term, and compare your options.
Will you need to pay extra for servicing?
Some leasing providers include servicing and maintenance on the car, so you'll only have to meet the monthly payments, car insurance and fuel costs.
But it's most likely you'll be offered a non-inclusive maintenance package to add onto the cost of the deal. Before signing up, call the manufacturer and ask how much the car will cost to service over the term. It's typically cheaper than the package the finance company's trying to flog you.
Important! Remember that new cars typically don't need servicing in their first year.
Where can I get a lease deal?
There are two main options here. If the dealership you're buying from offers leasing (not all do) then it's worth getting a quote to see how much it wants upfront, and how much the monthly payments will be. However, before you start, benchmark a deal from an online broker so you know what's the cheapest elsewhere and can compare.
Some car buyers are being unfairly overcharged interest by £1,000+ on finance deals from motor dealers and credit brokers because of lender incentives, the Financial Conduct Authority has warned. Always compare finance deals, look at overall costs and ask about how much commission the dealer or broker is going to get.
Online finance brokers

Lease deals can be found from a handful of online brokers, though make sure the one you pick does consumer contracts, as leasing's mostly done by businesses.
Online brokers simply source the car you've chosen, then match you to a leasing company that will buy it. The broker will then deliver it once you've passed the credit check, signed the contracts and made the first payment. You hand it back to the broker once the contract ends.
Here are some of the bigger online players ...
Leasingoptions.co.uk

Working with six of the biggest leasing companies in the UK, Leasingoptions.co.uk has an easy-to-use site, which guides you through selecting a car, customising it (should you wish to), and then will take your details to work on arranging the finance, matching you to one of their panel of leasing companies. They have a price match promise if you find a cheaper deal elsewhere.
Nationwidevehiclecontracts.co.uk

Although Nationwidevehiclecontracts.co.uk focuses more on the business market (so prices are listed excl VAT, though you can change this on the car info pages), it can also arrange personal leases. You choose the car, apply for the finance, and then confirm your order, and wait for delivery.

If you want a car fast, it also has stock cars (so you get limited choice on the spec) that it can deliver quickly.

Allcarleasing.co.uk

If you don't yet have your heart set on a particular car, allcarleasing.co.uk has handy sliders which allow you to choose your budget and then gives you lease deals which match it. There's also other options to search by if you, say, needed a five-door car, or you wanted a diesel car.

Once you've chosen a car, you can change how much you pay on the initial rental, or the contract length, and see how that changes the price. But you can't do the whole process online, you need to either send an enquiry on your chosen car, or ask for a call back.
Dealer finance
Often known as forecourt finance, or just car finance, it's offered by almost every dealer in the UK – and leasing is one of the options available. But, it's a lot less common than most other forms of finance, so it's worth checking whether your local dealer does actually offer it before going down this route.
Dealerships come in three main types: franchised (tied to one or more manufacturers, eg, BMW garages), independent (not tied) and car supermarkets.
Getting a deal through the manufacturer's finance arm
In a franchised dealership, finance deals are usually arranged through the car finance arm of a manufacturer – so Ford Credit, for example, or Volvo Financial Services, although even these finance behemoths often use specialised lease companies to arrange leasing finance – eg, Ford Lease is actually ALD Automotive.
However, as a customer, it doesn't matter who's providing the means behind the deal, just that it's a good deal for you. Ask the dealer about the monthly payments for your chosen car, service costs, and any other charges you might need to pay. Then, compare this to the online broker and how much it'll charge. Pick the one where you pay the least.
Getting a lease deal through an independent dealership or car supermarket
Many independent dealerships and car supermarkets get their finance from big banks' consumer arms, allowing them to be able to offer the same range of deals as the manufacturer-tied dealers. Black Horse (part of Lloyds) and Santander Consumer Finance, for example, supply finance deals to non-franchised dealerships.
However, the process is still the same. You agree the lease deal with the dealer, you select and customise your car, and then go through the finance checks. Pass, and you'll likely have to pay a processing fee, same as you would with the brokers. Then, pay your deposit, and sit back and wait for the car to be delivered.
It's a competitive market out there – check what's available online and from dealers, and ask yourself what you can really afford. With all these types of finance, if your application is accepted, finance is sent directly to the dealer.
Car leasing Q&A
You'll pay an initial deposit, then a set amount every month for two or three years. A quick play on What Car's leasing calculator reveals that monthly payments start from around £100, rising to above £400.

The principle with leasing is that your monthly payments cover the cost to the provider of the car's fall in value while you rent it, plus its profit. That's why it's often cheap to lease special editions of cars expected to hold their value.

If you miss a payment, it's likely the lender will contact you to see if you just 'forgot'. If you keep missing payments, they'll mark you in default, and will likely start charging you late payment charges.

Once this happens, they'll quite quickly take the car, as to leave it with you while they chase payments risks the car depreciating in value.

As well as taking the car, if you fail to keep up repayments, you'd get a default mark on your credit file, which could affect your ability to get a mortgage or other credit. See our Credit Scores guide for more info.

Don't add any fancy extras. If you start demanding that particular shade of metallic blue paint and alloy wheels you'll bump up the cost.

Of course, the easiest and most MoneySaving way to pay less is to get a cheaper car.

When you apply, the lender will do a credit check to decide whether to lend to you, and this check will appear on your file as an application for credit.

Credit checks for leasing aren't usually as stringent as those for personal loans. This is because the finance is secured on the car – if you don't pay, they can just come and repossess the car, whereas for loans there's no security, so they'd need to chase you through the courts.

Pay the finance off on time each month, and it'll help your credit record. Fail to pay on time, and you'll be marked as in default, which could affect your ability to get a mortgage or other credit. See our Credit Scores guide for more info.

At the end of the contract there are no costs to return the car. The only costs you may face are any excess mileage fees and or fees for damage to the vehicle that's beyond expected wear and tear.

If you try to return the car before the end of a contract hire period, there will be an early termination fee that may be a percentage of the remaining rentals left. You can't just walk away from it.

You can ask to extend the length of the leasing period, usually by between 12-24 months.

Plus, because it's an older car, your monthly payment should also reduce.
Join the MSE Forum Discussion