Showcase Deals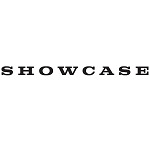 Film fans, this might be of interest. If you register for Showcase's free Insider membership, you can get £7.30 tickets (norm up to £12.25). The discounted entry can be had every day at certain locations, and on specific days and times at others – see 'More info' below for a list of locations and their available days. If you're thinking of going on a Sunday, there's currently a way to get two cinema tickets and sweets for £2.

Fill out the online form to register and you'll be sent a membership card by post (you can print off a temporary card to use before this arrives). You can book by showing your card at the box office, or online by logging into your account and selecting the 'Insider' ticket option (60p booking fee).

You must be 16 years old or above to become an Insider member.

The offer applies to 2D films only, but you can pay the difference for 3D, XPlus, IMAX, Gallery, XLR and Director's Hall tickets.

Discounted admission every day until Mon 30 Sep 2019 at:

Bristol Avonmeads
Bristol Cinema de Lux
Derby Cinema de Lux
Derby Foresters
Leiscester Cinema de Lux
Manchester
Walsall


Discounted admission applies Sun after 7pm and all day Mon-Tues at:

Bluewater Cinema de Lux
Cardiff Coventry Cinema de Lux
Dudley
Glasgow
Leeds Cinema de Lux
Liverpool
Newham
Paisley
Peterborough Cinema de Lux
Reading Cinema de Lux
Southampton Cinema de Lux
Teesside Cinema de Lux


Membership also gets you 25% off your meal at Frankie & Benny's and Chiquitos – though we often see bigger discounts available, so take a look at our Restaurant vouchers.

Get Our Free Money Tips Email!

For all the latest deals, guides and loopholes - join the 12m who get it. Don't miss out

The annual Sweet Sundays promotion is back. You can get a 'free' cinema ticket to use on a Sunday until 25 Aug at participating cinemas. You'll need to buy promotional packs of certain chocolate and sweets, and enter codes online.

If you're trying to avoid sugar, see our cheap cinema ticket deals round-up for offers on other days.

The ticket can be used on any 2D screenings at Cineworld, Picturehouse, Empire, Showcase, Merlin, Scott, Reel, WTW, Savoy, The Grosvenor, IMAX Playhouse or Moviehouse cinemas. Unfortunately, Odeon and Vue are not participating. Check 'More info' for excluded locations.

Look for special packs of M&M's, Maltesers, Minstrels, Milky Way, Galaxy, Revels, Starburst, and Skittles (see 'More info' for the full list) marked with 'Free cinema tickets on Sundays'.

Depending on the pack size, you'll see two or five stars. Collect 10 and exchange them for your free cinema ticket. That means you'll need to buy a minimum of two large packs (189g-268g) or five smaller packs (91g-165g).

How do I get the free cinema ticket for £2?


1. Purchase the specially marked packs of chocolate or sweets, which are available at most major supermarkets.

The cheapest option we've unearthed are 196g packs of Skittles Fruits or Chewies, 196g packs of Starburst Mini, and 210g packs of Starburst Original. All are on offer for £1 at Morrisons until Tue 16 July – pick up two packs (you can mix and match) and you'll get five stars on each pack, enough for a free cinema ticket.

2. Look inside the pack to find a code, which is made up of letters and numbers.

3. Register online at Sweet Sundays and enter the codes by 11.59pm on Wed 7 Aug.


3. Check your inbox for an email containing a cinema ticket voucher code.

4. Redeem your cinema ticket by Sun 25 Aug – show your voucher code at the box office or book online via the cinema's website. No booking fee will be charged, so long as you're not purchasing any standard tickets at the same time.

The offer is running on the following promotional packs:

Maltesers - 93g standard pouch, 189g sharing pouch
Galaxy Minstrels - 118g standard pouch, 240g sharing pouch
Galaxy Counters - 112g standard pouch
M&M's Choco - 125g standard pouch, 250g sharing pouch

M&M's Peanut - 125g standard pouch, 268g sharing pouch
M&M's Crispy - 107g standard pouch, 246g sharing pouch
M&M's Mix - 125g standard pouch
Milky Way Magic Stars - 91g standard pouch
Revels - 101g standard pouch, 205g sharing pouch
Maltesers Buttons - 93g standard pouch, 189g sharing pouch
Skittles Fruits - 152g sharing pouch, 196g sharing pouch
Skittles Chewies - 152g sharing pouch, 196g sharing pouch

Skittles Sours - 152g sharing pouch, 196g sharing pouch
Starburst Mini - 152g sharing pouch, 196g sharing pouch
Starburst Original - 165g sharing pouch, 210g sharing pouch



Maximum of two free cinema tickets per person. Excludes advance screenings, premieres, 3D films, previews and premium seats. Can't be used with any other offer. Employees of the participating cinemas are not able to take advantage of the offer.

You can upgrade your ticket at Cineworld or Showcase cinemas for 3D, 4DX, Superscreen, IMAX, Dbox and Star Seating, but you'll need to pay an upgrade fee at the box office.

You can't use the 'free' cinema ticket at Cineworld Leicester Square, Cineworld The Screening Rooms Cheltenham, Cineworld IMAX Glasgow Science Centre and WTW The Regal Cinema Wadebridge.
Latest Expired Deals
Watch every World Cup match FREE on the big screen

Live screenings at Showcase cinemas. 20+ locations

If you want to watch the World Cup football live on the big screen, Showcase cinemas will be showing all World Cup matches across 20+ locations nationwide (find your nearest). If you don't live near a Showcase, see other Cinema Deals.

To get your free tickets, simply ask at the box office or call your local Showcase Cinema to book seats – you can do this as far in advance as you like, and you can book for as many games as you want to watch.

However, while the tickets are totally free, they may be reallocated if you don't pick them up at least 20 minutes before kick-off on the day of the match, so make sure you get there early.

Any games with England playing are likely to be popular, so you may need to get in there quick once you know there's a game you want to get tickets to see.

Costa Rica v Serbia and Germany v Mexico on Sunday 17 June will only be shown at Showcase Walsall and Cardiff.