Showcase Deals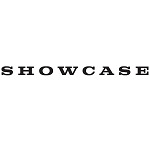 We don't currently have any Showcase deals.
Latest Expired Deals
Watch every World Cup match FREE on the big screen

Live screenings at Showcase cinemas. 20+ locations

If you want to watch the World Cup football live on the big screen, Showcase cinemas will be showing all World Cup matches across 20+ locations nationwide (find your nearest). If you don't live near a Showcase, see other Cinema Deals.

To get your free tickets, simply ask at the box office or call your local Showcase Cinema to book seats – you can do this as far in advance as you like, and you can book for as many games as you want to watch.

However, while the tickets are totally free, they may be reallocated if you don't pick them up at least 20 minutes before kick-off on the day of the match, so make sure you get there early.

Any games with England playing are likely to be popular, so you may need to get in there quick once you know there's a game you want to get tickets to see.

Costa Rica v Serbia and Germany v Mexico on Sunday 17 June will only be shown at Showcase Walsall and Cardiff.