Rent Out Your Home on Airbnb
21 tips for temporarily renting a home or room to holidaymakers
Get Our Free Money Tips Email!
For all the latest deals, guides and loopholes - join the 12m who get it. Don't miss out

Jenny and Rebecca
Updated 1 May 2017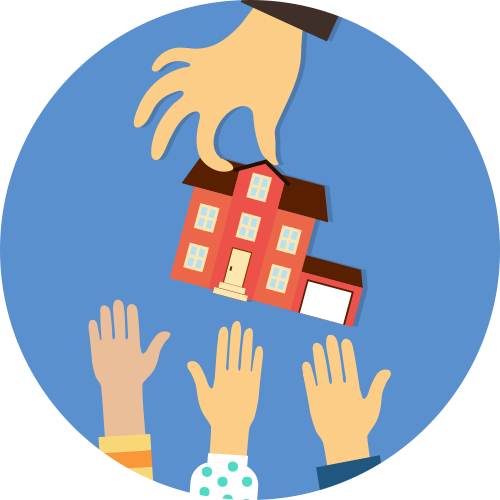 Airbnb and other sites could help make you £10,000s from letting your home or spare room temporarily to holidaymakers. And if you want to try it, now's a great time, with summer events such as Wimbledon and the Edinburgh Festival a way to boost earnings.
This is a crash course in safely renting out your spare room or entire property for short periods. It tells you the top sites to list on, how to get the best price and crucially how to make sure you've got the proper insurance so you're protected if things go wrong.
This is the first incarnation of this guide. Please give us feedback, suggest improvements and share your tips in the Airbnb tricks forum thread.
If you just want to rent out a room, you can still make money here
Short-term room renting sites are industrial-scale matchmakers: linking up owners who have spare rooms with travellers hunting for a short-term place to stay.


Hosts can seriously boost their income, and guests often pay much lower rates than at hotels. The sites profit by charging fees to hosts and guests.
You'll usually need to own your home and live in an area that gets visitors. You're effectively running a small-scale hotel, so it's not without faff and hassle. You must be happy to wash sheets, meet to hand over keys and deal with occasional drama.
If you've a room going spare, it's worth weighing up whether taking in a lodger long-term would be an easier way to bring in some cash.
The top short-term 'rent your spare room' sites
There's a growing army of sites to help you turn your spare room into hard cash by renting out to travellers for short periods.
Some hosts list rooms on more than one site. There's no problem doing this – just make sure you keep your calendars up to date.
Airbnb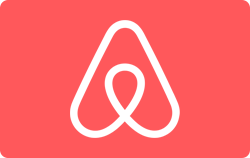 A massive name in the world of spare-room renting, Airbnb has more than three million listings in over 190 countries.
Wimdu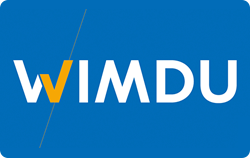 German-owned Wimdu is smaller than Airbnb. It doesn't charge hosts a fee, but the service fee paid by guests is larger, so this may affect the prices you can charge.
Theatre Digs Booker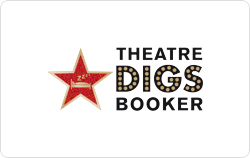 Fancy putting up Sir Ian McKellen in your spare room? Well, OK, he can probably afford a hotel, but Theatre Digs Booker (TDB) helps cast and crew find places to stay while on tour.
Vrumi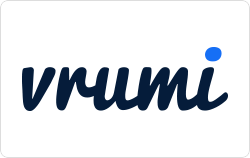 A kind of 'office Airbnb', Vrumi connects homeowners with people who need space to work in, usually freelancers.
Rent out your entire pad and you could make even more
Many people let their whole place out while they're on their hols, effectively paying for their trip. You could let your home out during a big local event such as Wimbledon, or while you stay with friends or family.

As with renting out a spare room, short-term letting sites make advertising your home a cinch. As you won't be in the property while guests are staying though, it's more important than ever to get the right insurance.

The amount you can get varies according to your property and location, but, for example, a two-bed flat in Leeds could bring in around £100/night or a three-bed house in Edinburgh £130/night.

Specialist 'rent your whole property' sites
Most of the top sites listed above let you rent out a whole home – so before looking at the sites below, check out our reviews of Airbnb and Wimdu.
The following sites are specifically for renting out an entire property, so are worth adding into the mix.
TripAdvisor Holiday Rentals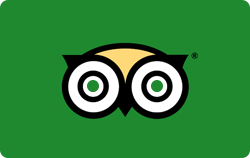 The holiday rental section of TripAdvisor* features over 770,000 listings worldwide. Your home doesn't have to be available for a certain amount of time per year and there's no initial joining fee.
Read more
Who's it for? People who want to rent out their entire home and want more exposure than just Airbnb.
How big is it? 770,000 listings worldwide; 60,000 in the UK.
Fees? It charges hosts 3% and guests 8-14.5%, depending on the room's price.
Any protection offered? It doesn't offer a guarantee, so it's more important than ever to get the right insurance. It lets you set a security deposit.
How does payment work? TripAdvisor takes guests' payments, then releases the amount for the whole stay to your bank account 24 hours after they've checked in.

HomeAway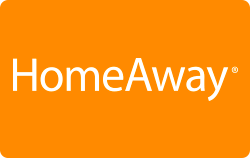 Another site worth a look, HomeAway.co.uk* features more than 1m properties worldwide. Again, there's no obligation to list your home all year round.
Read more
Who's it for? HomeAway's fees are higher than other sites', so this is only worth adding for belt 'n' braces if you've tried the other sites first.
How big is it? More than one million properties worldwide.
Fees? You have two options: join free and pay 8%+ commission on each booking; or pay a £249 annual fee but then pay no commission. (Paying upfront is very unlikely to be worth it if you're only letting for a short time each year.)
Any protection offered? It does not offer a guarantee, so it's more important than ever to get the right insurance. It lets you set a security deposit.
How does payment work? Similar to TripAdvisor, HomeAway takes guests' payments, then releases the amount for the whole stay to your bank account 24 hours after they've checked in.

If you're renting a spare room, you can now earn £7,500 tax-free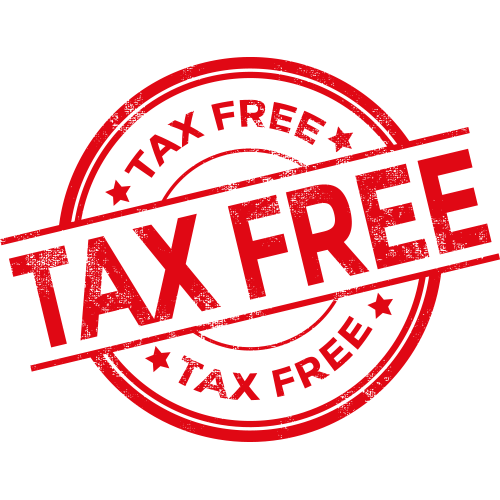 This is the doozy. You can now earn £7,500 tax-free each year from letting a spare room, under the Government's Rent a Room scheme. This was boosted from £4,250 as of 6 April 2016. The scheme does not apply to renting out a whole home – see more on tax when letting a property below.
The scheme applies when you take short-term guests through Airbnb and the like to stay in a furnished room in your home. It also applies if you take a lodger or run a B&B/guest house. It works whether you live in England, Wales, Scotland or Northern Ireland.
It's worth noting the Government is to consult on plans to review this scheme this summer – see our Government plans 'Rent a Room' overhaul MSE News story for full details.

If you're letting a room, you currently have two options to reduce tax, though you can only use one of them, not both. So do your homework first. (Tax is paid via your tax return, after you've taken the money from Airbnb.)
The Rent a Room scheme. This is a huge tax break for most people and really ups the gain. You don't pay tax on the first £7,500 you make each year from renting out a room (halved if you share the income with a partner or someone else). If your rental income's below the threshold, you don't need to do anything, as the tax exemption is automatic.

If it's higher, you must complete a tax return – you then opt in to the scheme and pay tax on the remaining amount. For more information, see the Government's Rent a Room scheme.

Deducting expenses. Alternatively, HM Revenue & Customs (HMRC) allows landlords to knock certain costs off, such as mortgage interest, before working out how much tax to pay.

You can choose not to opt in to the Rent a Room scheme and instead record your income and expenses on the property pages of your tax return. This can be a bigger saving in a few cases.

If you rent your entire property through Airbnb etc, this is your only option, as you can't take part in the Rent a Room scheme.

Quick questions
Which option is best?
It depends – there are a number of variables and it can be complicated, so you're best off crunching the numbers or even getting advice. The main factor tends to be your expenses though.

If they're less than the tax-free threshold of £7,500, it's likely you may be better off with the Rent a Room scheme.
What counts as an 'expense'?
The most common types of expenses you can deduct if you choose NOT to take part in the Rent a Room scheme are:
Utility bills, such as gas, water and electricity (but only the guests' share of the bills, if they haven't already contributed)
Rent and service charges
Mortgage interest
Maintenance and repairs to the property (but not improvements)
Building and contents insurance
Council tax
Costs of services, including gardeners' and cleaners' wages
Letting agents' fees
Accountants' fees
Direct costs of letting the property, incl phone calls, stationery and advertising
See more information on what counts as expenses on the
Gov.uk website
.
Renting your whole home? You need to pay tax on ALL your profits
Renting a whole property is not covered by the £7,500 Rent a Room tax-free allowance above, so you'll have to declare your earnings.
If your income from renting out your property is less than £2,500 a year, you need to contact HMRC. If you're employed, it will most likely deduct any tax owed by adjusting your PAYE code. If your rental income is higher than £2,500, you'll need to fill out a self-assessment tax return, though you can deduct certain expenses.
See HMRC's guidance on renting out your property for full details.
Don't forget to make full use of your personal allowances: depending on what your other job status is and your age, the first £11,500 of any income is tax-free in the 2017/18 financial year.
What about the £1,000 tax breaks for 'micro-entrepreneurs'?
Two new £1,000 tax breaks, which were supposed to have applied to earnings from 6 April 2017, have been quietly axed by the Government. One was for property-related income such as renting out your home, the other was for those who earn extra income through "occasional jobs", eg, selling items online.
These allowances would have operated alongside the £7,500 Rent a Room allowance, so you wouldn't have been able to claim both unless you were earning from a separate source of property-related income, eg, renting out your driveway in addition to renting out a room.
However, as the tax breaks have now been shelved, for the time being at least, any additional income you've earned since 6 April WILL now need to be declared to HMRC. See our Government drops £1,000 tax breaks – for now MSE News story for full details.
Warning – does your home insurance allow it?
Before you list your pad on Airbnb or other sites, ask yourself – what happens if all your treasured possessions are stolen? Or there's a wild party and your home's trashed? (For example, see this £8,000 Banksy print stolen after home was rented out on Airbnb story from the Evening Standard.)

Most insurers don't cover those renting out rooms or their home as standard. What's more, even if your guests are impeccably behaved, if you haven't told your insurer you could be in trouble.
Renting out all or part of your property without telling your insurer could invalidate your home cover permanently – even when you don't have guests staying. So before you even think about doing this, get the right protection in place.
Buying cover from mainstream insurers can be tricky. This is because insurers class you as a higher risk as they feel the chances of damage, theft or items going missing increase.

Though we normally say to use comparison sites for your home insurance, on this occasion contacting a specialist or local broker can be the best option. Here's how to find a policy (see Cheap Home Insurance and Cheap Contents Insurance for Tenants for more general tips).

Step 1. Check if your home insurer will cover you

Call your home insurer and tell it what you're planning to do. It may extend your existing policy for a fee or a change to your premium – get a quote and compare it with the specialist options below.

The price you pay, and whether your insurer decides to cover you at all, will depend on whether it's a spare room you're letting out or the whole property, how often you're planning on doing so, how many people are staying and your previous claims history.

If it agrees, your premiums are likely to increase. You can do this for standalone home or contents insurance, or for a combined policy.

Yet even with an extension to your home insurance, many policies don't cover theft or accidental damage by paying guests, which means a whole host of things won't be covered – such as if your guests damage your newly tiled kitchen floor or steal your TV. So always check the small print.

Step 2. Also contact a specialist broker or insurer

The alternative option to get cover is to contact a broker that will specialise in tailoring a quote for you. You can do this if your home insurer won't extend your cover, but it's worth doing even if it will, so you can be sure you're getting the best price and cover.

The following brokers told us they would be able to give quotes for people renting out homes or rooms: Home Protect*, Intelligent Insurance*, Insurance Choice and Towergate. Another route is finding a broker via the British Insurance Brokers' Association's website.

You can also go to insurers directly. The following major providers told us they can offer appropriate cover: Admiral, Aviva*, Churchill*, Direct Line*, More Than, and Privilege. (All provide policies for renting out a room, but not all cover renting out a whole home, so check.)

Also worth a try is Intasure, an insurance provider that specialises in lettings.
If you get cover for renting out your home/room, please let us know how it went.
The Airbnb 'host guarantee' – there are a lot of exclusions
If the worst happens, repair or replacement costs could run into thousands and while you might assume Airbnb's 'host guarantee' will pay up, you could be wrong. The guarantee is riddled with exclusions and limitations. (It's unlikely a standard home insurance policy will cover you either – see more on finding insurance above.)

The host guarantee from Airbnb is NOT an insurance policy. Yes, it covers up to £600,000 of damage caused by guests. But in practical terms it doesn't cover a lot.

In fact, the following are exempt: cash and securities, pets, personal liability (in case of injury to guests; also known as 'public liability'), shared or common areas, and items such as jewellery, collectibles and artwork. Other sites' guarantees have similar holes.

It also doesn't cover fire or flood damage to your home, and you need to claim within 60 days of any loss. Read full details on the host guarantee.


Check with your mortgage provider, freeholder and landlord before renting out
If you have a mortgage, check the terms and make your lender aware you're renting out all or part of your home. Breaking the rules could mean a worse rate, an additional fee or, ultimately, even repossession (though this is unlikely).

We asked five big mortgage providers their policies and most said they decided on a case-by-case basis – rules vary by mortgage product/individual circumstances. Many are likely to grant permission for you to rent out a spare room, though you may need to pay a fee or change rates.
Some mortgages allow you to let the entire property for a few weeks, though you'll more likely need to pay a fee. If you're renting out a home for any longer, you may need to switch mortgages – again, check with your lender, as terms vary.
If you rent your property or live in a housing association/council property, it's unlikely you'll be able to rent a room out. Most contracts ban tenants from subletting, which includes renting out a room via Airbnb, so always seek permission first.
Check with your freeholder too
If you're a leaseholder, you also need to check with your freeholder that it is allowed within the terms of your lease. Unfortunately, many leases do ban you from renting out rooms.
Tim Clarke, partner at Clarke Mairs solicitors, says: "In practice, if there is any complaint, then provided the owner agrees not to do it again, no further action will be taken. If, however, they ignore the complaint, this may result in legal action and, in extreme cases, the lease could be forfeited and the flat taken off the owner without any compensation."
'I make £400 a month from Airbnb renting'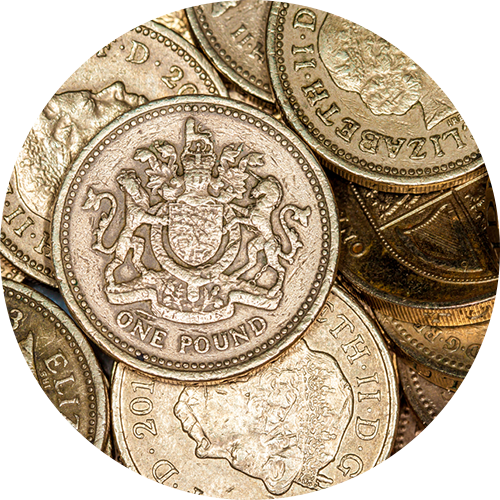 This can be big-money depending on your commitment. The amount you can get, of course, depends on your pad and location, but here's some inspiration...
James tweeted us (see his Airbnb listing – a double bedroom and private bathroom in Gloucester):
@MoneySavingExp We're on Airbnb and make about £400 a month from our spare bedroom. It's great fun too.
Laura tweeted (see her Airbnb listing – a large double room in Rochester, Kent):
@MoneySavingExp We've been doing it since May and have found it a great experience. Met loads of lovely people and got extra cash. The only downside is the cleaning and sheet washing, but the money makes up for that!
Forumite mas2000 says:
I've been renting out my spare room in Aberdeen for the last couple of years – just passed the £6k in revenue mark. This last year has been a little quieter. I have had only a positive experience thus far, hosting some interesting people.
We'd love to hear your experiences – please add your stories to the Rent your spare room thread.
Write a glowing CV for your home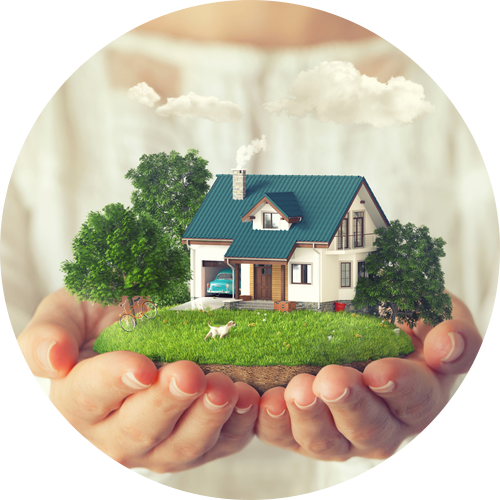 To get your home or room buzzing with bookings, you'll need to create a brilliant listing. On Airbnb, you first cover basics such as location, property type, number of rooms and amenities.
Next write a clear and concise description, summing up your pad's main selling points. For example, is it near public transport, historical landmarks or a thriving food scene? Check out popular listings to see what other hosts include.
To avoid miffed guests writing reviews later, note any access issues, eg, if visitors need to cart their cases up five flights of stairs.
Try to answer any questions they may have. Which rooms can they use? Are linen and towels provided? Can friends visit? Are internet and parking facilities on offer? If they're renting a spare room, can they use the kitchen?
Also consider specifying if you don't want certain groups, such as stag and hen parties, or folk arriving in the wee hours. Spell out if there's an extra charge for extra guests – as you'd be surprised how many rock up with an extra person in tow.
A final point to consider is setting a two- or three-night minimum stay to cut down on cleaning and admin – though this will also mean a drop in bookings.

Price it right
If you don't set a realistic price for your room or property, you'll be waiting a while for any bookings. So do a recce of your area on Airbnb to check other hosts' prices and make sure you're competitive.
Remember, guests looking for somewhere to stay will also compare your rates with hotels', so check the local Radisson is not undercutting you.
Be flexible around pricing, to respond to supply and demand. If your home's within spitting distance of a major event such as the Edinburgh Festival, for example, tweak prices around that date.

Equally if you're not getting bookings, consider lowering the price to reel in guests. A half-price opening offer may help you drum up trade until you build up some sparkling reviews.
Many hosts offer preferential rates for long-term guests who want to stay for a week or more, because it cuts down on admin and cleaning.
Capture your home in its best light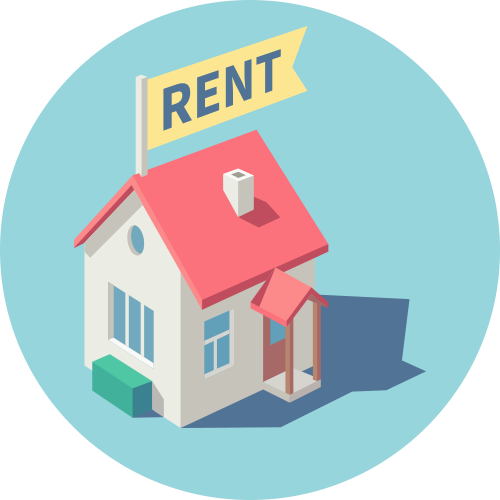 With so many people offering up their gaffs, the first few seconds viewing your pics can be make or break.
Put some effort into your shoot: clear clutter, do the washing up, leave out fresh towels and put the loo seat down. Capture items that guests can make use of, such as a coffee machine, bath products or a TV in the spare room.
In some areas, Airbnb sends a professional photographer round for free (apply here). As well as more professional pics, your listing will also have a watermark to show the photos were verified by Airbnb, which will hopefully inspire confidence. This service's not guaranteed though, as it depends on availability of photographers in your area.
Vet your guests
When someone requests to stay at your home, vet their profile to help weed out crooks or fraudsters. Look up their reviews from their previous hosts and do a quick spot of googling for anything dodgy on their Facebook page, etc.
It's worth asking a few questions to get the lay of the land. For example, what time will they arrive and check out? And do they have any specific plans for their stay?
Consider only accepting guests who've uploaded proper Airbnb profile photos, not a dog or a duck. Also be wary of those who joined recently or ask to pay in cash.
Airbnb offers a 'Verified ID' process, where guests send it a copy of their ID, upload a photo and connect their profile to their Facebook, Google or LinkedIn account. You can change your settings to require guests to complete this before booking (this is for the guest who is booking, not other guests accompanying them).
Should you accept instant bookings?
Airbnb lets you choose between allowing guests to reserve available dates instantly, or you can confirm you're happy for them to stay first. Airbnb says listings are more popular when people can reserve right away.

The snag with instant booking is you can't check people's profiles first to filter out potential hucksters. Another problem is people might not read your listing properly before booking – and assume they can bring kids or check out late, when you don't allow this.

That said, some hosts favour instant booking as they bag last-minute bookings they mightn't have got otherwise.

In Northern Ireland? Check if you need a permit
Under the Tourism (Northern Ireland) Order 1992, anyone in Northern Ireland providing 'tourist accommodation' needs a certificate from Tourism NI.
Whether you need a certificate depends on if the room or property you're renting out is deemed to fit into one of Tourism NI's tourist accommodation categories. If you provide breakfast or have en-suite bedrooms, you'll likely need one.
Call Tourism NI to check on 028 9044 1545. If you do need a certificate, you can apply online. Tourism NI will inspect your property and you'll be charged a fee (starting at £80).
Charge a security deposit
Most sites, including Airbnb, let you charge a security deposit of between $95 (£75) and $5,100 (£3,950) in the event of something going wrong. Hosts set the amount and must add it to listings before bookings. Airbnb doesn't give the amount in pounds, though, so to decide the figure you'll have to check the exchange rate on the day.

The security deposit covers accidents such as spilled wine on the rug, a broken window or an unreturned key.
Airbnb takes payment details from guests when they book, but only takes the deposit if there's a problem. If you want to make a claim on a deposit, report the problem to Airbnb within 48 hours of your guest's check-out date. Sign in to your account and go to Your Listings > Your Reservations > Report a Problem.

If your guest disagrees, go to Airbnb's 'Resolution Center' and click 'Involve Airbnb'. It will review the information/documentation provided by you and your guest, and make a final decision.
It's worth noting there's a certain amount of wear and tear that's to be expected that you won't be able to claim for, such as chips out of your sink or a broken towel rail.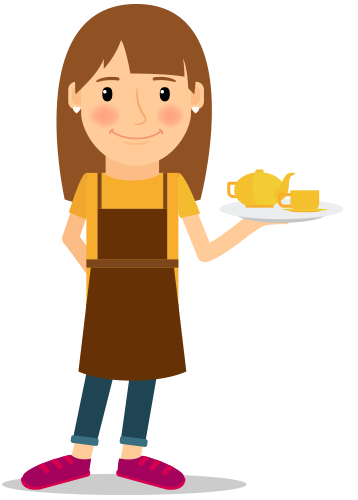 How to be a host(ess) with the most(ess)
Think it's just a case of handing over the keys and showing them where the loo is? Think again. Here's how to be a fab host and hopefully get tiptop reviews:

Adopt a friendly approach. When possible, it pays to be flexible on check-in and check-out times – and do it with a smile. Help them lug their cases up the stairs, and maybe offer a glass of wine or beer when they arrive. If you really want to go the extra mile, you could give them a special local gift such as lemon curd or a stick of rock.
Equip rooms with extras. The essentials are soap, toilet roll (make sure you don't run out) and bed linen, but you could also provide shower gel and shampoo (especially if it's on BOGOF). Also consider supplying an iron and hairdryer on request. Leaving a selection of DVDs or travel books costs nothing, if you have them. You could even provide a free bicycle for guests to pootle around on.

Respond promptly. Response time appears in your listing, so replying swiftly to all enquiries is crucial.

Keep rooms spick-and-span. This is where you really work for your cash. Clean areas they'll be using before each guest's arrival, changing linen and towels.

Write your own guidebook. When a guest books, score brownie points by emailing a list of transport tips, simple directions, tips on your favourite restaurants and your mobile number for emergencies. Don't forget to leave the Wi-Fi password out for them when they arrive.

Think about how you'll do the key handover. For example, if you're at work, can a reliable friend meet them?

Make like a concierge. Without being intrusive, ask visitors what their plans are for the day. Help book taxis, source theatre tickets and plan days out. Guests often relish unconventional travel opportunities, so point them in the direction of that annual worm charming festival.
Cut some spare keys. You'll obviously need one to give to guests, and it's worth having a few spares.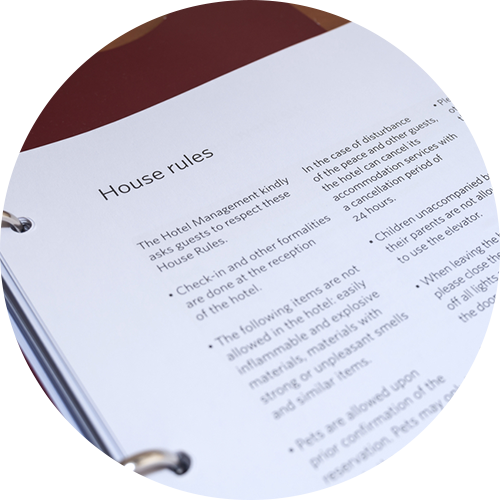 Your house, your rules!
Obviously, you don't want to sound like a grump, but you'd be surprised what needs spelling out. So it's worth writing a friendly list of expectations for guests.
For example, say how often you'll change the towels and whether guests can use the washing machine.
If you're just renting out a room, let them know if they can make use of your sitting room anytime. When using the kitchen, are they limited to just the kettle, 'heat and eat' only or are they free to cook a four-course meal? Also add a line on whether they can bring visitors round and between what times.
Pick your cancellation policy
Whether you're renting out a whole property or just a room, Airbnb normally allows hosts to pick from three cancellation policies – flexible, moderate and strict.

Under the flexible policy, guests get a full refund if they cancel their booking more than 24 hours before arrival – with moderate, it's five days. The strict policy gives a 50% refund until one week before arrival. Refunds always exclude Airbnb's fees.

If guests don't cancel within those deadlines, the host keeps the cash for the full stay (minus Airbnb's fees).
There are a few more policies you can choose in special circumstances, eg, for long-term stays over 28 days, where guests pay monthly. See Airbnb for a full list and explanation of all the options.
Picking your policy means striking a balance. A strict one may discourage bookings, but with a flexible policy you lose out if someone cancels last minute. As a rule of thumb, if you're jammed with bookings, consider a stricter policy. If not, go flexible.

Learn the review system
Just as on TripAdvisor, Airbnb guests review your home after their stay's complete. You can voice your feelings about them too, which encourages guests to leave the place as they found it.
Airbnb used to publish reviews as soon as they were submitted. Yet this discouraged people from leaving complaints, in case the other person retaliated with a negative review.
Now you each have 14 days to post a review, and your reviews go live on Airbnb at the same time. You both get a star rating, and there's also an option to respond to the review.
Better fire safe than sorry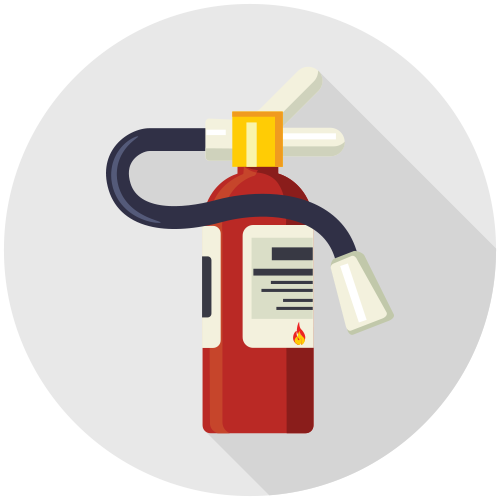 Fire safety law applies if anyone pays to stay in your property on a short-term basis. The exception's if you have someone staying in it as their permanent home, eg, a lodger.
Ensure you have a clearly marked fire escape route, and post a map of it in your home.
By law in England and Wales you're responsible for taking steps to protect the people using your home from the risk of fire. You need to carry out a fire risk-assessment, improve your fire safety measures if necessary and keep the risks under review.

You can do the fire safety check yourself or arrange a free one by your local fire and rescue service. This Government booklet explains more, including how to carry out a check. Depending on the risk your property poses – and if any guests report you – you could be inspected by your local fire service.

There are separate rules and regulations for Scotland and Northern Ireland.

By law, you also need to make sure your heating is in good working order, via an essential gas-safety check. See full information on this.
Get freebies on Freecycle
We're not saying turn your home into the Savoy, but guests will expect a comfortable bed, a mirror and a wardrobe with hangers.
It's worth getting an extra telly for the guest room if you're renting out rooms, as this can help discourage them from monopolising the lounge.
To help, top-quality goodies are available daily for free on Freecycle and Freegle.

What's the catch? There isn't one. Instead of dumping goods or eBaying them, people harness the web's power to offer them to their local communities. So as well as kitting up for nowt, the environment benefits too, as unwanted items aren't flung into landfills.

Bagging the best is all about the etiquette – you need to also give yourself and keep your eyes peeled. For a full step-by-step guide, see Freecycle & Freegle Tips.

If you're after a bed or TV, eBay sellers often list bulky or heavy items as 'collection-only'. This limits the number of potential bidders, so serious bargains can be had. eBay doesn't let you search for collection-only so we built the free Local eBay Deals Mapper, iPhone App and Android App to locate 'em.

60+ more ways to boost your income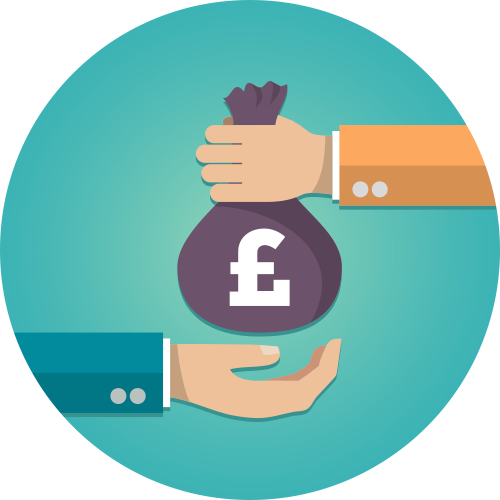 If you're looking for ways to rake in a little more, our 60+ Tricks To Boost Your Income guide can help you add to your coffers. Here's a taster:
Make watchable video clips. Upload homemade YouTube clips and get a cut of ad revenues. Forumite Sophie Christie says: "I made £6,375 last year – and used my earnings to help buy a car."

Earn £100s for giving your view. If you're lucky enough to get selected for polls by one of the Top 26 Online Survey Sites, you can be paid to reveal your views on anything from politics to what goes on between the bedsheets. Committed survey-doers can get £200ish a year.

Sell for free on Facebook. Facebook, with its local selling groups, is fast rivalling eBay as the place to earn cash by flogging unwanted stuff. The best bit is there are NO fees. Our Facebook Selling guide shows how to find the right local groups and get the best price, and make sure you stay safe.