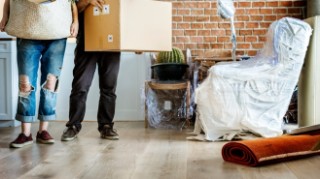 Cheap Contents Insurance for Tenants
Don't assume your landlord covers you
If you rent don't assume your landlord will cover your contents insurance. Nearly HALF of all tenants don't have it. If you're one of them, get it NOW – if not, you'd have to foot the bill if something happens.
This guide highlights why contents insurance is essential for renters and how to get the right policy to suit you at the cheapest price.
For all the latest deals, guides and loopholes simply sign up today - it's spam free!
Tenants only need contents, NOT buildings insurance
There are three main types of home insurance but renters ONLY need:
Home contents insurance, which covers your belongings. In a cheeky analogy, it's usually the items that will fall out if you turn your home upside down.
If you're renting you do NOT need:
Home buildings insurance which protects the structure, the fixtures and fittings (ie, kitchen units, fitted wardrobes and the like) in your home. Instead, it'll be your landlord's responsibility to cover this.
What is covered by contents insurance?
The contents part of your insurance protects you against damage and theft to your items in your room or home.

Separately, the buildings part protects the structure of your home and permanent fixtures and fittings, such as doors and other things attached to the home, such as sanitary equipment (baths, basins, toilets and showers) and cover should be arranged by the landlord.

Most decent home insurance policies will cover damage to your contents caused from storms, flooding, earthquakes, fire, lightning, explosions, theft, riots and vandalism. It would also usually cover the cost of spoiled food if your freezer breaks down and the replacement of cash stolen from your home.

There are limits on how much you can claim for, so if you're concerned about fancy frozen food or you have cash hidden in your mattress, check your policy carefully.

Contents policies also usually give you legal liability protection as the occupier and owner, of the home. This means that as part of the contents policy, the insurer will cover you and your legal costs if a visitor to your home is seriously injured and it's deemed to be your fault.

A buildings policy will do the same if the structure injures a passer-by or visitor, or damages a neighbour's property but if the 'buildings' are owned by the landlord, it is his responsibility.

Don't expect to be covered for damage due to wear and tear and it certainly won't insure you against acts of terrorism.

Your policy may also be invalid if your house is unoccupied for more than 30 consecutive days during the year (see unoccupied while away for more). There's also usually only limited cover for accidental damage (see accidental damage for more). Check the small print carefully before you buy.

Not being in your home can also have consequences for your cover. If you are burgled and there's no sign of forced entry, insurers may also turn down any claim.

Insurers won't protect everything in your home just because you've bought cover – look out for situations where you'll need to make special arrangements. If you've a stash of high value items, there may be a limit on the insurance.

If you run a business from home, then that usually won't qualify for liability protection and any business-related contents may not be covered.

Insurance companies will ask you for an estimated value of all your contents but individual pricey items, usually ranging from £1,000 to £2,000, have to be separately listed to be covered on many policies. Expensive purchases such as laptops and jewellery (including engagement rings) may not be covered if they were bought after your policy was taken out so it's always worth letting your insurers know as soon as you have purchased it.

Even for goods valued under £1,000, some of them may not be covered, especially if they are mobile phones, tablets or even bicycles. A number of providers insist these items are specifically named on the policy, regardless of their value. After you buy something expensive, always check your policy carefully to ensure it's covered.

Always keep hold of – and safeguard – receipts for valuable items like jewellery and big-ticket items such as specialist cameras or high-spec televisions. Insurers will usually want to see proof of purchase before paying out; a receipt, photograph, valuation certificate (for jewellery or antiques) or even bank statement will suffice. This is also the case if adding such items to an 'all risks' or 'personal possessions' add-on to your contents policy.

Contents insurance policies will usually give a certain level of accidental damage cover. Electrical goods may be insured for instance, but if you spill paint on your carpet, it's unlikely to be covered as standard.

Many insurers offer this extra level of cover for an additional cost. If you're particularly clumsy, you should give it some thought. Read your terms and conditions carefully to see what you are and aren't covered for as standard.

Most policies don't cover contents outside the home as standard, but you can extend them so they do by buying what's called an 'all risks' or 'personal possessions' add-on to your contents policy.

It'll cost a little bit more but you can usually get insurance for items such as your handbag, digital camera, bicycle, smartphone and tablet both outside the home and overseas. As a rule of thumb, if it's designed to be taken out of the home, it'll fall under this extension.

As always, check your policy carefully. There may be limits to the cover and the items might have to be specifically mentioned in your policy documents. In many cases, such as for valuable bicycles worth £1,000 or more, you could be better off taking out a specialist bicycle insurance policy. Equally, if you carry a lot of valuable gadgets e.g. a laptop, tablet and smartwatch, then gadget insurance could be worth considering.

There are two main types of cover when it comes to replacing your goods. New-for-old entitles you to brand new stuff (or the requisite value) if your insurer agrees to replace your damaged or stolen goods. Or there's an indemnity policy, where you get the value of the goods at the time of the loss.

An indemnity policy may be cheaper, but you only get a minor payout if you need to claim. So new-for-old is the best way to go. When you calculate the cost of your contents, factor in the value of your items as if they're new.

Each policy normally comes with a compulsory and a voluntary excess, if you have selected one. A compulsory excess does what it says on the tin. If you make a claim, it's the amount you pay towards the cost. If your TV was stolen and you made a claim for £500, and had a compulsory excess of £50 – a typical sum – you'd get £450.

If you have a £50 voluntary excess and a £50 compulsory excess, you'd only get £400.

The excess is outlined when you buy the policy. What you pay is entirely up to you. A higher excess will lower the cost of your premium, with the insurer paying less if you have to make a claim. But if you make a claim, you'll get less money back.

When you set your excess, think carefully. If you can't afford to cover a large chunk of the cost if you need to claim, don't set a high voluntary excess, as you'll have to pay that as well as the compulsory excess.

Almost all insurers restrict the number of days you can leave your home unoccupied for while still covering you – usually 30 days. Leaving it empty for long periods makes it more at risk of burglary, and the cost of any claims greater as any damage can be left undetected for weeks.

With more people operating micro-businesses from their homes or employee flexibility to work from home, don't automatically expect cover to be granted. Whether your working equipment will be covered varies from policy to policy. Some insurers will cover your computer or work phone automatically, others may not. It's important to check with your insurer and notify it if you work from home – it might drastically affect your policy and could even invalidate your cover. Any business stock or business visitors to the home are usually excluded under a normal policy, so always check to see if you need specialist cover.
With the ever-increasing risk of flooding, and the arrival of Hurricane Ophelia, we can all do our bit to minimise any loss.

If you've been affected by storms or flooding, see how to protect your home and make a claim on your insurance if hit.

Here are some need-to-knows for starters...

My property has been damaged. What should I do?

If you've emergency damage, act quickly to sort it:

To report a possible gas leak, contact the National Grid on 0800 111 999.
If you've electrical problems, call your local electricity distributor, NOT your energy company (see a list of emergency contact numbers).
Report any sewage hazards to your local council.

When it comes to making repairs, don't do anything unsafe yourself. The Association of British Insurers (ABI) says you should contact your insurer first – it should have a 24-hour claims line – and it should arrange for someone to do any work that's covered.

But if you can't get through, or it won't be able to fix the problem quickly enough, arrange to have the damage fixed yourself by calling a qualified plumber, electrician or builder. Make sure you keep any receipts as these will form part of your claim.

As long as you have adequate home insurance, you'll be covered for any damage. It also nearly always includes cover for alternative accommodation if you have no access to your property. Buildings insurance will cover the structure of your home as well as fixtures and fittings, while contents insurance will cover your possessions.

The ABI says customers should contact their insurers ASAP, so claims handlers can visit flooded properties to assess the damage.

When claiming, you may have to pay towards repairs and replacements, known as an 'excess', so check your policy for full information.

You'll need to provide details of the circumstances surrounding anything that's been lost or damaged, plus any evidence of that. Take photographs of the damage to your home, contents or car, or film the footage. This may help provide proof.

If your possessions have been badly damaged or washed away, any photographs of you with a particular item when undamaged, or held by friends or relatives, will demonstrate you owned it. Receipts, credit card bills or bank account statements that show your purchases can also be used as evidence.

If your property's been flooded, it can take weeks, sometimes longer, for it to dry out, and you should only return to your home when it's safe to do so. Also, don't rush to redecorate. Your property needs to dry out properly and it'll need to be disinfected with antibacterial treatments.

The restoration will start with the removal of debris and any sand, stones or soil etc carried in on the flood. Properties are then stripped out, which includes hacking off damaged plaster and woodwork.

More information is available on how to protect your home and make a claim on your insurance.
For all the latest deals, guides and loopholes simply sign up today - it's spam free!
Tenants' contents insurance: The 5 need-to-knows
Here are our top tips to help you get a policy that's right for you.


How to find the cheapest contents insurance for you
Here, getting the cheapest cover all depends on who you live with – eg, someone living with their family and someone sharing with friends need to go down different routes. To find the right policy which suits your circumstances we have worked out which is the best route for you.
When ranking comparisons, we want to get you to the best ones, as quickly as possible. We focus principally on price, but we also factor in 'softer' features to assess the quality of each.

Ranking on price

We analysed the prices of a large range of insurance quotes given by Compare The Market, Confused.com, Gocompare and MoneySupermarket. We then took the following steps:

Step 1. Checked how many times each comparison site returned the cheapest or within 5% of the cheapest quote.
Step 2. Ranked the comparison sites based on their 'score' in Step 1.
Step 3. Assessed how often each comparison site gave a unique cheapest quote, ie, not just equal to another comparison site.
Step 4. Altered the order to see if it was possible to increase the speed with which you access the cheapest quotes.
How to make a claim on your contents insurance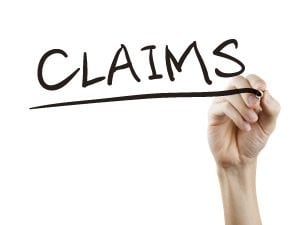 Claiming on your insurance should be straightforward, and needn't be daunting. If you've read and understand the terms and excesses on your policy, you shouldn't be in for any nasty shocks. But in the event you need to claim, take two simple steps...
If it's a theft, notify the police

If something's stolen from the property, you'll need to get a crime reference number to make a claim. Report the incident to the police as soon as you can to make sure your claim doesn't hit the skids.
How to complain about your insurance provider
The insurance industry doesn't have the best customer-service reputation and while a provider may be good for some, it can be hell for others. Common problems include claims either not being paid out on time or at all, unfair charges, or exclusions being hidden in small print. It's always worth trying to call your provider first, but, if not, then…
Free tool to help you complain
This tool helps you draft and manage your complaint. It's totally free to use, and it's offered by Resolver, a firm we work with to help people get complaints justice.

RESOLVER – FREE COMPLAINTS TOOL*
If the company won't help, Resolver also helps you escalate your complaint to the free Financial Ombudsman Service.