If you click a link with an * to go through to a provider, we may get paid. This usually only happens if you get a product from it. This is what funds our team of journalists, and keeps us free to use. Yet there are two crucial things you need to know about this.
This never impacts our editorial recommendations – if it's in, it's in there because we independently rate it best.
You'll always get as good a deal (or better) than if you went direct.
For a more detailed explanation see How MSE is financed.
Cheap contents insurance
How best to compare contents insurance for tenants and renters
Almost half of renters DON'T have contents insurance. Yet if there was a burglary, flood or fire in your home, your landlord's insurance usually only covers damage to the building itself, not to your stuff – meaning you'd have to shell out for replacements. This guide helps you find the right policy to suit you – at the cheapest price.


For all the latest deals, guides and loopholes simply sign up today – it's spam-free!
What is contents insurance?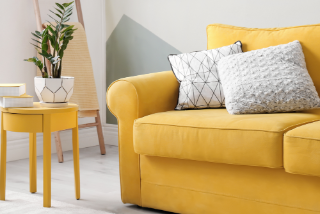 Home contents insurance covers your belongings, whether you're renting or whether you own your home. It can be hard to know what's covered, but home contents insurance generally covers the items that would fall down if you turned your home upside down (for example, clothing, furniture, crockery and appliances). It can also cover the items you'd usually take with you when out of the home.
Note that it's different from home buildings insurance which protects the structure of your home and permanent fixtures and fittings, such as doors and other things attached to the home, and sanitary equipment (baths, basins, toilets and showers). It's your landlord's responsibility to buy buildings insurance.
What does contents insurance cover?
The contents part of your insurance protects you if any items in your room or home are damaged or stolen. Most decent contents insurance policies will cover:
Damage to your contents caused by storms, flooding, earthquakes, fire, lightning, explosions, theft, riots and vandalism
The cost of spoiled food if your freezer breaks down
The replacement of cash stolen from your home
Legal liability protection if a visitor to your home is injured and it's deemed to be your fault
There are limits on how much you can claim for, so if you're concerned about fancy frozen food or you have cash hidden in your mattress, check your policy carefully.
What ISN'T covered by contents insurance?
There are a decent number of things you may expect to be covered by contents insurance, which aren't. The main exclusions are:
Damage due to wear and tear
Acts of terrorism
If your home is unoccupied for more than 30 consecutive days (see unoccupied while away for more)
Accidental damage (see accidental damage for more)
Some burglaries, for example, if there's no sign of forced entry, insurers may turn down a claim
High-value items (for example, cycles, jewellery, gadgets) – you may need to pay extra to insure these separately
Items you take out of the home – you may need to pay extra to cover these
Home-based businesses – 'office' work is often covered, but if you have visitors or bring stock home you'll need separate cover
Eight contents insurance need-to-knows
Here are our top tips to help you get a policy that's right for you.
Let's be clear: tenants' contents insurance is NOT a specialist policy that's different from the one you take out if you're a homeowner (though homeowners usually combine their buildings and contents policies).

So if you're a family renting out an entire house or flat – and with property prices so high, millions of families have no choice other than to rent – it's generally a straightforward process to pick a contents-only policy. Just follow our steps below.

If you're in a flat-share, there are two categories you could fall under when trying to arrange insurance:

You and your flatmates want to insure the whole flat (or house), or
You just want to insure your room within a flat/house

Not all insurers are happy to insure you if you're renting just a room in a house-share or flat-share, or if you're a non-family group on a joint policy when insuring a whole house, so you could find the number of insurers offering a quote is quite low.

This is because sharing a rented home with non-family members usually boosts the risk of damage, theft or items going missing simply because the number of different people coming into your home is usually higher. As there's more risk, the cost of insurance is higher.

If you're opting for a policy covering the whole flat-share, keep in mind:

If you rent a room in a house with a group of friends, or with people you don't know, becoming a named person on a joint insurance policy can bring unwanted consequences because of so-called 'association'.

In other words, if one of your housemates makes a claim, it will affect everyone else's premium at renewal. Plus, if you move out of the property, you'll likely have to declare any claim made on the previous joint policy on any new policy you take out over the next five years.

If you're opting for room-only insurance, there are two key points to remember:

To be covered against theft, you need a lock on the door to your room, and to ensure the room is locked when you're not in the property. And even here, you'd only have cover if there was sign of forced entry to your room.

If your belongings are in the communal areas, again, do not expect these to be covered unless there is forced entry into the home.

Add up everything you own, including smaller items such as clothes, on a 'new-for-old' basis to get the amount you want to insure. (See our FAQ on new for old for more.)

For contents insurance, underinsuring could lead to you getting less than the value of your items when you claim. An example may help here...

You told the insurer your possessions were worth £10,000 when you actually have £20,000, thinking you'd never need to claim for them all in one go.

You then needed to put in a claim for £5,000 of stuff after a burglary. The insurer may only pay out £2,500 if its claims handler deems you've underinsured your total contents amount.

If you're a student and your parents have home insurance, you may automatically be covered against theft or loss under your parents' policy under its 'temporarily removed from the home' section.

The cover only applies while your goods are in your accommodation and as long as your parents' home is your main permanent address. Many policies allow this, so it's worth checking.

And if you need cover for any mobiles or laptops, or items you normally wear or carry away from your home, your parents could – if they haven't already – also add the 'all-risks' or 'unspecified personal possessions' section to their policy. This specifically covers your stuff while it's out of your rented home.

If your parents don't have cover, or it doesn't cover you, then check out our student contents insurance info.

Contents insurance policies will usually give a certain level of accidental damage cover. Electrical goods may be insured for instance, but if you spill red wine on your rug, it's unlikely to be covered as standard.

Many insurers offer a higher level of cover for an additional cost. If you're particularly clumsy, you should give it some thought. Read your terms and conditions carefully to see what you are and aren't covered for as standard.

In addition, most policies don't cover contents outside the home as standard, but you can extend them so they do by buying what's called an 'all risks' or 'personal possessions' add-on to your contents policy.

It'll cost a bit more but you can usually get insurance for items such as your handbag, smartphone or bike both outside the home and overseas. As a rule of thumb, if it's designed to be taken out of the home, it'll fall under this extension.

As always, check your policy carefully. There may be limits to the cover and the items might have to be specifically mentioned in your policy documents. In many cases, such as for valuable bicycles worth £1,000 or more, you could be better off taking out a specialist bicycle insurance policy. Equally, if you carry a lot of valuable gadgets, such as a laptop, headphones and smartwatch, then gadget insurance could be worth considering.

Insurance companies will ask you for an estimated value of all your contents but individual pricey items, usually ranging from £1,000 to £2,000, have to be separately listed to be covered on many policies.

Even for goods valued under £1,000, some of them may not be covered, especially if they are mobile phones, tablets or even bicycles. A number of providers insist these items be specifically named on the policy, regardless of their value.

After you buy something expensive, always check your policy carefully to ensure it's covered – if you're not at renewal, you'll need to call your insurer and tell it (and it may charge you extra to add the new items).


Always keep hold of – and safeguard – receipts for valuable items such as jewellery, specialist cameras and high-spec TVs. Insurers will usually want to see proof of purchase before paying out: a receipt, photograph, valuation certificate (for jewellery or antiques), or even a bank statement will suffice. This is also the case if adding such items to an 'all risks' or 'personal possessions' add-on to your contents policy.

The Association of British Insurers has said there's no need to change or update your cover if you're working from home because of the coronavirus pandemic. You also don't need to let your insurer know that you're working from home.

However, this applies if you're doing clerical work – generally defined as working on a laptop and making phone calls.

If you have a home-based business that means visitors come to your home, or you have stock you're storing at home, those won't be covered. If either of these applies, call and tell your insurer as you may need to pay a premium to have the visitors/stock covered, or you may need to get a separate business insurance policy.

Pay-monthly options are essentially high-interest loans.

It's best to pay the full cost of the policy in one go when you take it out. Yet we know many can't afford this. If that's the case with you, see if you can get a 0% credit card for spending.

Use it to pay for the insurance, then ensure your monthly repayments are large enough to clear it within a year, before you take out your next annual policy.

Ideally, try to save up (as well as clearing the debt on the card) so you're then able to pay for your insurance in one go when you're due to renew it.
For all the latest deals, guides and loopholes simply sign up today – it's spam-free!
How to find the cheapest contents insurance
Here, getting the cheapest cover all depends on who you live with – for example, someone living with their family and someone sharing with flatmates or housemates they don't know will need to go down different routes. Select the tab closest to your situation...
How to make a contents insurance claim
Claiming on your insurance should be straightforward, and needn't be daunting. If you've read and understand the terms and excesses on your policy, you shouldn't be in for any nasty shocks. But in the event you need to claim, take the following steps...
If it's a theft, notify the police. If something's stolen from the property, you'll need to get a crime reference number to make a claim. Report the incident to the police as soon as you can to make sure your claim doesn't hit the skids.


If you've emergency damage, act quickly to sort it.
1) To report a possible gas leak, contact the National Grid on 0800 111 999.
2) If you've electrical problems, call your local electricity distributor, NOT your energy company (see a list of emergency contact numbers).
3) Report any sewage hazards to your council.
4) When it comes to making repairs, speak to the landlord first, and don't do anything unsafe yourself. The Association of British Insurers says your insurer should have a 24-hour claims line, if you need to contact it.


And then submit your claim – as soon as possible. Contact your insurer as soon as you can to avoid any administrative hold-ups; if it's a complex claim, it may take a while to be processed, so the sooner you start, the better.

When claiming, you'll usually have to pay something towards repairs and replacements, known as an 'excess'. You'll need to provide details of the circumstances surrounding anything that's been lost or damaged, plus any evidence of that. Take photographs of any damage – this may help provide proof.
For all the latest deals, guides and loopholes simply sign up today – it's spam-free!
How to complain about your insurance provider
The insurance industry doesn't have the best customer-service reputation and while a provider may be good for some, it can be hell for others.
Common problems include claims not being paid out on time or at all, unfair charges, or exclusions being hidden in small print. It's always worth trying to call your provider first, but, if not, then…
You can use free complaints tool Resolver. The tool helps you manage your complaint, and if the company doesn't play ball, it also helps you escalate your complaint to the free Financial Ombudsman Service.
Tenants' contents insurance FAQs
Have your say in our forum!