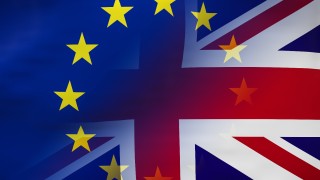 21 Brexit need-to-knows
Incl house prices, visas, flights, consumer rights & more
The UK left the European Union at 11pm on Friday 31 January. While very little has changed for now, it's a once-in-a-generation event that will have far-reaching implications for everyone in the UK, their finances and their consumer rights. Here we tell you in plain English what it means for you – plus give you MSE founder Martin Lewis's view.
What happens now we've left the EU?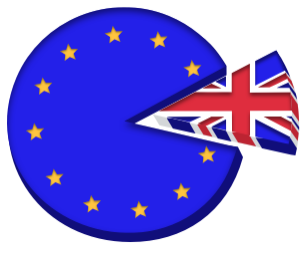 Unless you've been living under a rock for the past three or so years, you've probably heard the term 'Brexit' and know it's shorthand for Britain's exit from the European Union.
After years of political wrangling, we left the EU on Friday 31 January. This marked the start of an 11-month 'transition period', during which the UK will continue to follow EU rules, before a final break at the end of the year.
In this time, the Government hopes to negotiate a comprehensive trade deal with the EU – and the outcome of those talks is likely to have a major impact on what Brexit means for you in 2021.

Martin: 'A big political day, not a big practical day'
MoneySavingExpert.com founder Martin Lewis said: "Friday 31 January was a big political day, but not a big practical day for UK consumers. Whether it's mortgages, savings, travel rights or more, all are simply moved to the new transitional rules – designed to provide unchanged continuity. In other words, the previous rules still stand on Saturday.
"The key change will be when the transition finishes at the year's end. What happens after that is up in the air, as it depends solely on if and what deal we get with the EU.
"Of course, in the meantime as always there will be exchange rate and market fluctuations depending on how various deal announcement updates are viewed."
In a landmark referendum held on 23 June 2016, those who took part voted by 52% to 48% to leave the European Union.

While this referendum was legally only indicative (so it didn't in its own right have the force of law), it was seen as politically binding.

However, as Martin Lewis says: "Some cared about immigration, others sovereignty, some the economy – yet the disgrace is we had a black-and-white vote on a rainbow of issues." Other than the phrase "leave the European Union", there was no definition on the ballot paper of what Brexit meant, leading to huge arguments since about how far the UK separates from the EU.

On 29 March 2017, the Government triggered a rule known as 'Article 50', which started the UK's withdrawal from the EU. It was passed through the UK Parliament and dictated that we'd leave exactly two years later, on 29 March 2019.

However huge political uncertainty followed, and our departure date has been delayed multiple times. After months of Parliamentary gridlock, there was a general election on 12 December 2019. It resulted in a resounding victory for the Conservatives, who had stood with the promise to "Get Brexit done" – and as a result, we left on 31 January 2020.

We will now have a 'transition period' until the end of 2020, where we'll follow EU rules but won't be part of its decision-making processes (so we won't have any representation in the European Parliament). During this time, the UK Government plans to negotiate what our future partnership with the EU will be after the transition period ends on 31 December 2020.
What can we expect for the economy?
There were dire warnings that house prices could plummet – but this hasn't happened

After Brexit was first voted for in 2016, there were fears a house price crisis could be just around the corner. In November 2018, the Bank of England made headlines with a report warning that a 'no-deal Brexit' could lead to the economy shrinking and house prices falling by close to 30%.

These were absolute worst-case scenario predictions though, and now we've agreed a deal and are conducting a more orderly Brexit, predictions have become more optimistic. In actual fact, before the coronavirus pandemic took hold, experts predicted a 1-3% rise this year. What Brexit will mean in the long-term is still less clear.

Mortgage, loans and savings rates could, er, rise or fall

After years of no change leading up to 2016, the Bank of England dropped the base rate – its official borrowing rate, which some mortgage and savings rates are tied to – in the wake of the EU referendum, to stave off a recession. Since then, the base rate's risen twice, and now sits at 0.75%.

As things stand, we simply don't know what the long-term implications of Brexit will be for the economy. Clearly Brexit is likely to be one of the major factors impacting interest rates, foreign exchange rates and the strength of the UK's economic growth, all of which have knock-on effects for your job security, house prices, mortgage and savings rates and more. Yet there is no agreement on which way.

Rather than trying to second-guess economic shifts, the safest approach may be to simply focus on your own personal finances, which are more controllable and predictable. A money makeover is a good place to start.
Get Our Free Money Tips Email!
For all the latest deals, guides and loopholes - join the 12m who get it. Don't miss out
What does Brexit mean for travelling to the EU?
Get Our Free Money Tips Email!
For all the latest deals, guides and loopholes - join the 12m who get it. Don't miss out
Consumer rights and financial security
Much of the UK's financial services legislation comes from EU directives. These allow banks and other financial services firms to offer banking, saving or lending services across the EU without needing to be regulated by each individual country's financial regulator.
Some of the most important consumer rights laws in the UK – such as the Consumer Rights Act, which provides protection when you buy goods online and in store – are also based on EU directives.
Here's how the land will lie after we leave the European Union:

What is the impact on EU citizens living in the UK?
While Brexit affects everyone in the UK, the most immediate direct impact will be on the 3.8 million people living here who are citizens of other EU countries.
If you're one of them, here's what you need to know:
You'll have to apply to stay here long-term

If you're an EU, European Economic Area or Swiss citizen living in Britain, you won't have to leave the UK because we've left the EU. But you and your family may have to register with the EU Settlement Scheme to continue living in the UK after 30 June 2021.

Settled status will be given to successful applicants who, by the time they apply, have been living in the UK for at least five years.


Pre-settled status will be given to successful applicants who won't have lived in the UK for five years by the time they apply.

Both settled and pre-settled status will mean you can live and work in the UK, enrol in education or continue studying, use the NHS, access benefits and pensions if eligible, and bring family members to the UK to stay long-term.

If you get pre-settled status, you can:

Stay in the UK for a further five years from the date you get pre-settled status.
Apply for settled status as soon as you've lived in the UK for five years and spent at least six months of each year in the UK. You will not need to pay a fee.
Spend up to two years in a row outside the UK without losing your pre-settled status.

If you get settled status, you can:


Stay in the UK for as long as you like.
Apply for British citizenship if you meet the requirements.
Spend up to five years in a row outside the UK without losing your settled status.
Your children will automatically become British citizens.

The deadline for applying is 30 June 2021.

Full details on what you'll need in order to apply can be found on the Government website, but in brief, you'll need information such as proof of identity and proof of residence in the UK. If your application is not successful, you won't be able to stay in the UK – although you can appeal a decision and reapply.
Get Our Free Money Tips Email!
For all the latest deals, guides and loopholes - join the 12m who get it. Don't miss out
What will the impact on UK citizens living in the EU be?
Before Brexit, all UK citizens were also EU citizens, which meant they could go live and work anywhere in the European Union – from Seville to Stockholm – without needing to apply for a visa.
If you do live abroad, here's what you need to know:
If you already live in the EU or are moving there this year, you'll be able to stay there

During the transition period until the end of this year, nothing will change for Brits living abroad in the EU. Until 31 December 2020, your rights and those of your family members will not change. You will be able to continue to live, work and study in the EU as you do now.

If you are a UK national lawfully residing in another EU country on 31 December 2020, you will be able to stay in the EU country where you live.

You will maintain broadly the same entitlements to work, study and access public services and benefits as you did pre-Brexit.

You and your family may need to apply for a residence status to confirm that you were already resident in the EU country you live in before 31 December 2020. You will have until at least 30 June 2021 to do this.

The EU country where you live will set up a system for applying for a residence status. The application will be short and simple, and either free of charge or cost no more than applying for a similar document, for example a national identity card or passport.

For full information you'll need to go to the government of the EU country that you live in or plan to live in, though there are more details on Gov.uk, including Living In Guides.

Planning to study abroad? You'll still be able to get Erasmus+ funding until the end of 2020

Erasmus+ is a programme for education, training, youth and sport. The best-known aspect of it is the university exchange programme, which allows students from the UK to study at European institutions for a year during their degree.

Eligible students receive an Erasmus+ grant provided by the European Commission – this is paid through your institution. This grant contributes towards the extra costs you may encounter from studying abroad.

Funding for the Erasmus+ scheme will definitely continue until the end of this year, as the UK Government says it will cover the payment of awards to UK applicants for all successful Erasmus+ bids submitted until 31 December 2020.

From next year, the Government says it hopes the UK will continue to be part of the programme, but it depends entirely on any arrangement it agrees with the EU.
This is a rapidly changing guide. Let us know what questions you have about Brexit – and give us your feedback on this guide – in the Brexit need-to-knows forum thread.
Get Our Free Money Tips Email!
For all the latest deals, guides and loopholes - join the 12m who get it. Don't miss out
Join the MSE Forum Discussion
Week of the 21 October 2020
For all the latest deals, guides and loopholes, join the 12m MoneySavers who get it now