Vodafone to bring back mobile roaming charges in Europe from the end of January
Vodafone is to start charging new and upgrading customers roaming fees of £2 a day to use their monthly allowance in Europe from 31 January 2022 – though some will be able to cut the cost to £1 a day by paying for a multi-day pass. Vodafone is the second mobile firm to scrap free roaming in the EU following Brexit, after EE announced similar changes in June.
Update Wed 5 Jan: Vodafone's roaming charge was originally due to come into force on the 6 Jan 2022 but the mobile firm has pushed back introduction to 31 Jan 2022.
At the time, MoneySavingExpert.com founder Martin Lewis warned that other mobile providers would "likely follow" EE's lead, so this latest move from Vodafone is not unexpected.
Mobile firms were banned from charging extra fees to use your UK allowance of minutes, texts and data (subject to a fair use cap) in Europe while the UK was still part of the EU. But now the post-Brexit transition is over, these rules no longer apply.
For full help on how to use your phone overseas for less, see our Cheap mobile and data roaming guide.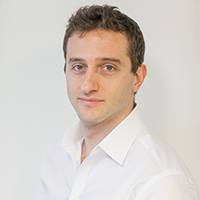 'A worrying move – but Vodafone customers needn't panic'
Guy Anker, deputy editor at MoneySavingExpert.com, said: "This is a worrying move as Vodafone has become the second network to confirm it will introduce roaming charges from January, after EE's announcement in June. Back then, we predicted more would follow and sadly that has proved to be the case.
"However, Vodafone customers shouldn't panic as right now none are affected – it'll only hit those who sign up for a new contract, whether they're a new customer or renewing their current deal. Plus the roaming charges won't kick in until January, and that's still months off.
"But it is a good trigger to check if you're paying a cheap rate by doing a comparison. If you're already on a good deal and will stay on one into the New Year then simply do nothing and let it roll on, as that way you won't get hit by the charges if you're going abroad – though if you're tied into a contract, diarise when it ends as your rate may rise then.
"If you're overpaying now, then it's worth switching to a better deal, factoring in both UK and overseas use – though other networks could reintroduce roaming charges too."

Vodafone will introduce a £2/day fee for mobile roaming in Europe from January – but you'll be able to cut the cost with a 'roaming pass'
Vodafone's new £2/day flat fee will apply to any customers who sign up to a new contract or renew their existing one on or after Wednesday 11 August, unless they opt for one of its pricier '4 Xtra' tariffs, which include roaming. The new charge won't come into force until 31 January 2021 and you can continue to roam for free – subject to a fair usage policy of 25GB/month – until then.
Customers will also have the option of buying longer 'roaming passes' letting them use their home allowance in Europe – an eight-day pass will cost £8, while a 15-day pass will cost £15.
This pricing structure means the passes could work out cheaper even if your trip is shorter than the length of the pass – for example, the eight-day pass becomes cheaper than the £2/day fee from day five of using your phone in Europe, while the 15-day pass works out cheapest from day 12 (compared with buying an eight-day pass and then paying for four single days). Passes won't renew automatically, so you won't need to cancel them separately.
Customers of Voxi, which is owned by Vodafone, aren't affected by today's announcement. Voxi plans to continue to let you use your home allowance across 47 European countries at no extra cost.

Aland Islands, Austria, Azores, Balearic Islands, Belgium, Bulgaria, Canary Islands, Croatia, Cyprus (though note that higher roaming fees may apply in Northern Cyprus), Czech Republic, Denmark, Estonia, Faroe Islands, Finland, France (including Corsica), French Guiana, Germany, Gibraltar, Greece, Guadeloupe, Guernsey, Hungary, Iceland, Italy, Jersey, Latvia, Liechtenstein, Lithuania, Luxembourg, Madeira, Malta, Martinique, Mayotte, Monaco, Netherlands, Norway, Poland, Portugal, Reunion, Romania, San Marino, Slovakia, Slovenia, Spain, St. Barthelemy, St. Martin, Sweden, Switzerland and Vatican City.

Note: Vodafone currently offers free roaming in the Republic of Ireland on all of its plans except Vodafone Basics (which doesn't allow roaming at all) – this ISN'T changing, so you'll be able to use your home allowance in Ireland for free as before, subject to the usual fair usage policy of 25GB/mth.
Currently with Vodafone? You WON'T face roaming charges unless you actively renew, but use the news as a trigger to check your deal
If you're an existing Vodafone customer you won't face these new roaming charges if you simply do nothing – it's only those who sign up to a new Vodafone deal or renew their contract on or from Wednesday 11 August who may have to pay.
Here are your options, given you don't need to take action immediately to avoid roaming charges:
This is a good trigger to check if you're overpaying. It's worth doing a full comparison via our Cheap Mobile Finder tool. Naturally, if it shows you're on a poor rate now, then if you're free to leave, take advantage of better prices – though factor in UK and overseas use.


If you're on a good deal and will still be on it next year, and you're going to Europe this year, it is worth simply letting your deal roll on. But remember to check what's best to do when your contract's term is up, if you're currently tied in, as you may be able to get it cheaper at that point.
Of course, if you are considering switching to a rival firm remember it too may follow EE and Vodafone in reintroducing roaming charges in due course.
Other providers say they have 'no plans' to change their roaming policies
O2, iD Mobile, Sky Mobile and Virgin Mobile have confirmed they have no plans to change their current mobile roaming policies for now – we've asked other providers about their plans and we'll update this story when we know more.
Elsewhere, O2 and Three recently made changes to their 'fair use' policies, which cap the amount of your UK data allowance you can use for free while roaming in Europe – though this is different from Vodafone and EE reintroducing roaming charges, and O2 and Three would have been able to make similar adjustments even pre-Brexit.
For all the latest deals, guides and loopholes simply sign up today – it's spam-free!
Join the MSE Forum discussion