If you click a link with an * to go through to a provider, we may get paid. This usually only happens if you get a product from it. This is what funds our team of journalists, and keeps us free to use. Yet there are two crucial things you need to know about this.
This never impacts our editorial recommendations – if it's in, it's in there because we independently rate it best.
You'll always get as good a deal (or better) than if you went direct.
For a more detailed explanation see How MSE is financed.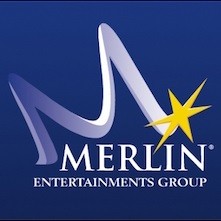 For 27 Merlin attractions till June 2022

Look for promotional packs of Kellogg's cereal and snacks including Corn Flakes, Coco Pops, Crunchy Nut and Rice Krispie Squares (£2ish-£3ish at most supermarkets), to get a 'Free Adult Ticket' voucher for 27 UK Merlin theme parks and attractions. To get the free ticket, you'll need to purchase a full-price 'on-the-gate' child or adult ticket (norm up to £50ish).

The vouchers can be exchanged for entry at Alton Towers, Legoland, Chessington, Sea Life centres, Madame Tussauds and more – see the full list of Merlin attractions. This is the first big 2for1 theme parks deal that most people can get that we've seen since the pandemic. Promotional packs will be readily available in stores until the end of June, after which they'll be harder to find.

This deal can be particularly strong if going with a child, and is valid till June 2022

If going with another adult, then effectively this is a 2for1, as you'll need to buy an adult ticket to get the free adult entry. However, this can actually work out better than a 2for1 if you're going with a child as in this case, the paid-for ticket is a child ticket, and these are cheaper than an adult one at many attractions such as Sea Life, Chessington and Madame Tussauds.

What also makes this deal particularly 'grrreat!' is the voucher's valid until 30 June 2022, so get it now and you've plenty of time to use it. There are some date exclusions per attraction though.

Of course, if you aren't going in a pair, it's worth checking to see what other deals are available. See our round-up of current theme park deals to check which is best for you.


Book online to guarantee entry

Attractions are currently having to restrict visitor numbers and we don't know yet how long that will last. To guarantee entry, it's best to book your tickets online in advance at this special Merlin site. Note you'll still need to pay the on-the-gate price for the paid-for ticket. You can do this using the unique 10-digit code printed inside the cereal box.

If there's no code (eg, on snack packs such as Rice Krispie Squares) you'll need to select the 'snack pack or cut out voucher' option when booking, and importantly, you must show your original on-pack voucher when you visit. When we checked, The Blackpool Tower Dungeon won't let you book online without a unique code.

Vouchers from the 2020 promo have been extended till September 2021

If you still have an unused voucher from when Kellogg's ran this promotion in early 2020, it'll have an end date of 30 June 2021 – but Merlin has confirmed it's extended these vouchers to 30 September 2021. This means if you're looking to visit one of the attractions in the next few months, you won't need a voucher from one of this year's promotional packs.

The 'Free Adult Ticket' offer can be found on promotional packs of Kellogg's cereal including: Crunchy Nut, Corn Flakes, Coco Pops, Crunchy Nut Clusters, Rice Krispies, Krave, White Chocolate Coco Pops, WK Kids, Rice Krispies Multi Grain cereal packs.

It can also be found on snack pack products including: Fruit Winders Multi Packs, Rice Krispie Squares Multi Packs, Coco Pops Bars, Frosties Bars and Rice Krispies Bars Multipacks, and Nutrigrain Multipacks.

The 27 participating Merlin attractions

The offer can be used at: Alton Towers, Chessington World of Adventures, Thorpe Park, Legoland Windsor, Warwick Castle, The Bear Grylls Adventure (valid for High Ropes, Indoor Climb and iFly indoor sky diving activities only), Shrek's Adventure London, Madame Tussauds (London or Blackpool), The Dungeons (London, York, Edinburgh or Blackpool Tower), The Blackpool Tower Eye, The London Eye, Legoland Discovery Centres (Manchester or Birmingham), and Sea Life (Birmingham, Great Yarmouth, Loch Lomond, Blackpool, London, Brighton, Manchester, Scarborough, Hunstanton and Weymouth Sea Life Adventure Park).

The deal can only be used for standard single day entrance tickets, not for two-day or short break tickets. The age classification for an adult ticket varies between attractions (eg, at Alton Towers an adult is 12 and over, at Legoland Discovery Centres an adult is 18 and over) so make sure you check before you book online or visit.

Exclusions

The below 2021 dates are excluded from the offer (excluded dates for 2022 will be available from 1 Jan 2022). Also check attractions' individual opening dates as some are closed at certain times of the year.

| | |
| --- | --- |
| Attraction | Excluded dates |
| All Merlin attractions | 30 Jul and 31 Jul 2021; every Fri, Sat & Sun in Aug 2021; 25 Dec 2021 |
| Thorpe Park | 16, 17, 23, 24-31 Oct 2021 |
| Blackpool Tower Eye, Blackpool Dungeons, Madame Tussauds Blackpool | 16-31 Oct 2021 |
| London Dungeon | 22-23, 29-31 Oct 2021 |
| York & Edinburgh Dungeon | 31 Oct 2021 |
| Alton Towers and Legoland Windsor | 5-7 Nov 2021 |
| London Eye | 26-31 Dec 2021 |


This offer can't be used at secondary attractions and events such as special Christmas events. It also can't be used with any other promotion, reward/loyalty scheme, direct attraction booking, group bookings and concession rate tickets including senior citizens, veterans, family tickets, students, merlin annual pass or season pass holders.


For all the latest deals, guides and loopholes simply sign up today – it's spam-free!

If you register with Days Out Guide and buy a National Rail ticket, you can get 2for1 entry to 80+ UK attractions, including Thorpe Park, Kew Gardens, Chessington World of Adventures, Alton Towers and Legoland Windsor (see the full attractions list). You must pre-book the attraction tickets – on-the-gate purchases are no longer eligible.

Important: Before booking, make sure to check ahead on the venue's website for Covid measures and changes to opening times.

You'll need to click on your chosen attraction on the Days Out Guide website and register or login. A 2for1 code will generate onscreen. Copy it, and click through to the attraction's own website and use the code right away to book two tickets online. On arrival at the attraction, you'll need to present these alongside a valid train ticket dated for the same day.

If you don't present a valid train ticket at the attraction on the day, you'll be required to purchase your second ticket on the gate.

Before the pandemic, there were 300+ attractions available under the 2for1 scheme. We don't know if the rest will be added at a later date but we have a hunch they might, once more attractions are fully open and allowing pre-booking. Check back at a later date for any updates to the attractions list.

What if I live near the attraction/am travelling by other means?

It's worth doing this even if you are not travelling by train as a cheap single ticket can be available for a couple of quid, far cheaper than the entry ticket price (Legoland Windsor is the most expensive at up to £53).

Just stop by the nearest station on your way and pick one up, then present it alongside your pre-booked tickets at the gate. Crucially, your rail ticket must show that you have travelled to one of the stations nearest the attraction. So for Thorpe Park, you need to have a ticket with an end destination of Staines or Chertsey.

For savings on travel, see how you can swap Tesco points for discounted Railcards.

Excludes Oyster cards, Freedom Passes, DLR, bus, Eurostar, Heathrow Express and tickets and travelcards bought from London Underground. Can't be used with other offers or promotions.

You must be 16 or over to take advantage.

If you don't present a valid train ticket at the attraction on the day, you'll be required to purchase your second ticket on the gate.

Visit the full Days Out Guide terms and conditions for more.
Latest Expired Deals
Two 'free' Legoland Windsor Resort tickets

Collect codes from The Sun. Excludes Northern Ireland

You can score two 'free' tickets to Legoland Windsor Resort (norm up to £78) when you join Sun Savers for free and collect nine codes from The Sun newspaper between Sat 1 May and Tue 18 May. You'll need to have collected all nine and booked your Legoland tickets by 11.59pm on Mon 31 May. We've calculated that you'll need to spend at least £7.40 – the minimum cost of the newspapers plus a £2 booking fee.

After signing up to Sun Savers (The Sun's free-to-join rewards club), buy nine papers on different days and collect the eight-digit Sun Savers codes on the dedicated Sun Savers page within. Enter all nine online via the website or free Sun Savers app (Google Play/Apple Store) to unlock the booking page.

As you need to collect nine different codes from different papers, the last day you can start collecting is Mon 10 May.

The newspaper costs 60p on weekdays, 85p on Saturday and £1.30 on Sunday. That means the least you'll need to spend on papers is £5.40 (nine weekday editions). There's also a £2 booking fee.

When are the Legoland tickets valid?

The Legoland Windsor Resort tickets are available for dates between Mon 10 May and Sun 31 Oct 2021 (see More info for some exclusions). You'll be required to pick a specific date when booking. The Sun's website says there are 5,800 tickets available during school/bank holidays and 21,600 during weekends. It's first come, first served, so book early as possible if you're interested, especially for weekend and school holiday dates which are likely to be snapped up first.

We've asked The Sun if you can add multiple full-price tickets to your order when booking your free ones – we'll update here once we know.

Do I have to sign up to Sun Savers to get this offer?

You can take advantage of this offer without signing up to Sun Savers, but it'll cost you a little more and take longer – you'll need to cut out 10 physical tokens from the Sun Savers page of the paper, complete the form found in the Sat 1 May edition and send these off by post (you'll need to factor in the cost of a stamp, eg, 66p for second-class). It's also worth noting that not all the ticket dates are accessible for non-Sun Savers members, and you won't get to pick your own date – instead you must choose three date bands and you'll be allocated a specific date from within those bands.

See The Sun's full terms and conditions for more details.

Can I book extra full-price tickets on top of the free tickets?

No. The Sun says if you'd like to buy extra tickets you'll need to book this directly with Legoland.

Is Legoland open as normal?

Most outdoor rides are open, but indoor rides and indoor restaurant seating will stay closed until Mon 17 May. Expect temperature checks on arrival, one-way systems, and social distancing markers in ride queues. Face masks are required (except on water rides), unless you're exempt, for guests aged 11 and over.

For more theme park savings, see how to swap Tesco points for days out vouchers.

50% off entry to Sea Life, Madame Tussauds, Warwick Castle etc

Via recycling machine - bring a 500ml plastic bottle

If you're looking for a novel way to save on days out, Coca-Cola is offering 50% off entry to some of the UK's biggest theme parks and attractions when you recycle a 500ml plastic bottle.


A total of 23 reverse vending machines have been installed outside the entrances of Legoland Windsor, Alton Towers, Chessington and more, and within the gates of many other resorts. Simply pop your empty bottle in and a voucher will immediately be dispensed, giving 50% off the 'walk up' ticket price at myriad Merlin attractions (see below). The vouchers are valid until Thu 17 Oct 2019 for some attractions, or as late as Tue 31 Mar 2020 for others.

Be aware that there are some excluded dates - see 'More info' below.

Where can I find the reverse vending machines?

Up until Thu 17 Oct , machines could be found outside the entrances of the following attractions:

| | |
| --- | --- |
| Attraction | Machine located outside until |
| Alton Towers Resort | Thu 17 Oct 2019 |
| Thorpe Park Resort | Thu 17 Oct 2019 |
| Chessington World of Adventures Resort | Thu 17 Oct 2019 |
| Legoland Windsor Resort | Thu 17 Oct 2019 |


There are still machines located inside some attractions – so the ones below are useful if you're already visiting the attraction, and want a voucher for 50% off your next visit:

| Attraction | Machine located inside until |
| --- | --- |
| Legoland Discovery Centre Birmingham | Tue 31 Mar 2020 |
| Sea Life Blackpool | Tue 31 Mar 2020 |
| Warwick Castle Resort | Tue 31 Mar 2020 |


Where can I use my voucher?

| Attraction | Voucher valid until |
| --- | --- |
| Alton Towers Resort | Thu 17 Oct 2019 |
| Chessington World of Adventures Resort | Thu 17 Oct 2019 |
| Thorpe Park Resort | Thu 17 Oct 2019 |
| Legoland Discovery Centre Birmingham | Tue 31 Mar 2020 |
| Legoland Windsor Resort | Thu 17 Oct 2019 |
| Legoland Discovery Centre Manchester | Tue 31 Mar 2020 |
| Warwick Castle Resort | Tue 31 Mar 2020 |
| Sea Life: Blackpool, London, Birmingham, Great Yarmouth, Loch Lomond, Gweek, Brighton, Manchester, Scarborough, Weymouth and Hunstanton | Tue 31 Mar 2020 |
| The Dungeons: London, Edinburgh, York and Blackpool Tower | Tue 31 Mar 2020 |
| Madame Tussauds: London and Blackpool | Tue 31 Mar 2020 |
| The Blackpool Tower Eye | Tue 31 Mar 2020 |
| The Blackpool Tower Circus | Tue 31 Mar 2020 |
| Shrek's Adventure! London | Tue 31 Mar 2020 |
| The Bear Grylls Adventure | Tue 31 Mar 2020 |
| The London Eye | Tue 31 Mar 2020 |


For more ways recycling can save you money, see MSE Kelvin's 13 ways to use less plastic AND save cash.


Each voucher is valid for one person, for one attraction.

The following places must be pre-booked online:

Sea Life London
The Coca-Cola London Eye


There are also machines located inside Sea Life London until Tue 31 Mar 2020, but please note that these machines only dispense vouchers for Sea Life London.

Please note that there are several exclusion dates, during which the voucher cannot be used: