Merlin Deals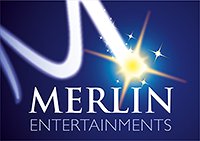 IMPORTANT - THIS DEAL HAS EXPIRED

This deal has expired - you can't get it any more. We've kept it here for reference.

50% off entry to Merlin attractions, incl Alton Towers, Legoland

Via recycling machine at four parks, valid at 30 locations

If you bring any 500ml plastic bottle to one of four Merlin theme parks - Alton Towers, Thorpe Park, Legoland or Chessington World of Adventures, you can recycle it in a reverse-vending machine to exchange for a voucher for 50% off. The voucher's valid at 50 Merlin locations, and you can get it until Fri 19 Oct.

The 50% off discount is valid on the walk-up price at each attraction, once for one person only. It's valid until Fri 19 Oct at Alton Towers and Thorpe Park, Wed 31 Oct at Chessington World of Adventures and Sat 1 Nov at Legoland Windsor Resort and 31 March 2019 for all other attractions. See full T&Cs.

Get Our Free Money Tips Email!

For all the latest deals, guides and loopholes - join the 12m who get it. Don't miss out

Look for promotional packs of Cadbury chocolates, including Dairy Milk Giant Buttons and Crunchie Rocks (norm £1ish), to get a voucher for 2for1 entry at more than 20 Merlin attractions.

The voucher's valid until 31 July 2019 at Thorpe Park, Legoland, Alton Towers, Chessington, Sea Life centres, the Dungeons, Madame Tussauds and more. Some dates are excluded at selected attractions, including some in August - see 'more info' below.

Just present the voucher at your chosen attraction when buying one full-price on-the-gate adult ticket (usually up to £60) and another person will gain free entry.

Promotional packs (like the ones above) are expected to be in stores until Aug 2018, but they're subject to availability, so could be snapped up sooner.

How much can I save?

As on-the-gate tickets cost up to £60 at Legoland, this deal could save you £59 if you buy one of the cheapest promotional packs of chocolate and want two tickets. Even compared with buying tickets online in advance, where they're generally cheaper (but still as much as £47 each at Legoland), you'd save a significant amount with this deal.

There's also the added benefit of not having to commit to your plans seven or more days ahead – allowing you to wait and see what the weather's like, and simply rock up at the gate with your voucher.

Before using the voucher, you should compare this offer against others to see if there's a better one for you (see all theme park deals).

The participating attractions are Alton Towers, Chessington World of Adventures, Thorpe Park, Legoland Windsor, Warwick Castle, Shrek's Adventure! London, Madame Tussauds London or Blackpool, The London, York, Edinburgh or Blackpool Tower Dungeons, The Blackpool Tower Eye or The Blackpool Tower Circus, Legoland Discovery Centre Manchester, Sea Life Bray, Weymouth Sea Life Adventure Park and Jurassic Skyline, Sea Life centres and sanctuaries in the UK (Birmingham, Great Yarmouth, Loch Lomond, Blackpool, Gweek, London, Oban, Brighton, Manchester, Scarborough and Hunstanton).

The age classification for an adult ticket varies between attractions so make sure you check before you go. Also check the venue's individual opening dates as some are closed at certain times of the year. For example, Chessington and Legoland Windsor are closed in November. There are also some extra excluded dates listed below:

All attractions: 25 Dec, any secondary ticketed events/hotel events/concerts/Christmas events
Legoland Windsor: every Fri, Sat and Sun in Aug, 1-2 Sep, 1 Dec 2018 - 1 Mar 2019
Thorpe Park: every Fri, Sat and Sun in Aug, 1-2 Sep, 19-31 Oct
Alton Towers: every Fri, Sat and Sun in Aug, 1-2 Sep, 3-4 Nov
Chessington, Warwick Castle, Sea Life London Aquarium and Madame Tussauds London: every Fri, Sat and Sun in Aug, 1-2 Sep
Shrek's Adventure! London: every Fri, Sat and Sun in Aug, 1-2 Sep, 31 Dec
The London Dungeon: every Fri, Sat and Sun in Aug, 1-2 Sep, 27-29 Oct
The Blackpool Tower Circus: 6 Oct-4 Nov
The Blackpool Tower Dungeon: 27-31 Oct
York and Edinburgh Dungeons: 27-29 Oct


2019 exclusion dates will be available at the end of the 2018 season. Promotional vouchers don't guarantee entry into attractions in the event of venue capacity being reached. Voucher can't be used with any other offer or concession, reward or loyalty schemes, pre-purchased/advance tickets, online or call centre bookings, combination tickets, two day passes, annual passes, Q-bot, Fastrack, rail inclusive offers, secondary ticketed events, hotel events, concerts or group bookings. Only one voucher can be used per person and per transaction. See full T&Cs.

'Pay for a day, come back all year/season for free'. That's how Merlin is billing its Thorpe Park and Alton Towers annual/season passes, but are they as good as they sound?

While it's true the Thorpe Park and Alton Towers passes - which are the same price for adults and kids - are either as cheap or cheaper than the most expensive on-the-gate tickets, easily-obtained 2for1 vouchers and discounted online tickets bought in advance mean you'd have to visit the same park at least a twice for the pass to save you any money.

The cheapest way to visit can depend on group size, how many kids are going and whether it's a peak or off-peak day. Our table below breaks down all the costs for Thorpe Park, Alton Towers, Chessington World of Adventures and Legoland Windsor, so you can work out what's best. See our theme park guide for more deals.

The attractions are generally open every day from April to October, though pass holders sometimes have to pay an extra charge during special events and on peak weekends in Aug-Sep.

Theme park annual/season pass vs single day ticket costs

Pass price per person, any age
Pass expiry
Full-price on-the-gate day ticket
Tickets booked online 5-7 days in advance
Thorpe Park (buy / T&Cs)
£49
12 months
£49-£55 adult, £44-£50 child
£30 per person
£55
Nov 2018
£55 adult, £48 child
£33 adult, £27.50 child
Chessington (buy / T&Cs)
£65
12 months
£50 adult, £46 child
£29 per person
Legoland (buy / T&Cs)
£70-£110
12 months
£47-£60 per person
£32-£47 per person


If you live near Thorpe Park, we think it offers the best-value pass - it's the only one that can be cheaper to buy than an on-the-gate ticket. However, if you live closer to one of the other attractions, or just prefer a different one, a pass may still save you money but you'll likely have to visit more times for it to beat using a 2for1.

Want to visit multiple theme parks?

If you plan to make multiple trips to Merlin attractions, you should consider buying an annual Merlin pass, which gets you unlimited visits to 32 attractions including Legoland, Alton Towers, Thorpe Park, Sea Life, Madame Tussauds, London Dungeon, London Eye and the Blackpool Tower. They cost £179 per person at full price, or if you're buying for between three and five people (max three over-12s) you can get them at the reduced 'standard family' rate of £139 per person.

Merlin annual passes are usually discounted a few times per year, normally in January and June by £40-£50 (or £20-£30 for family rate ones). Given you could also go to many attractions using a 2for1 voucher (see our Theme Parks guide), you need to make multiple visits during the year to make it worth buying an annual pass, so you'd need to weigh up whether you're likely to save money or not.

Look for promotional packs of Kellogg's cereal and snacks, including Rice Krispies, Frosties, Crunchy Nut and Squares (norm £2ish-£4ish at most supermarkets), to get 'free' adult entry via a voucher for 30 Merlin attractions until 30 Jun 2019.

Effectively this is a 2for1, as you must buy a full-price on-the-gate child or adult ticket to get the free adult entry, but this could actually work out better than a 2for1 ticket if you're an adult going with a child as generally child tickets tend to be cheaper than adult ones.

The vouchers can be exchanged for entry on the day at Merlin attractions including Legoland, Alton Towers, Thorpe Park, Chessington, Sea Life centres and sanctuaries, the Dungeons and Madame Tussauds. Some dates are excluded and these vary between attractions - see 'more info' below.

Promotional packs will be readily available in stores until mid-April, after which they'll be harder to find.

How strong is this deal?

While attraction prices vary, the most you could save with this offer is £57ish based on peak Legoland Windsor ticket prices (norm £60 each on the gate, so £120 for two, but you could get two for £63ish with this deal).

As it covers a large range of attractions and the vouchers are valid for over a year, this is a particularly strong deal if you and one other person are considering visiting one of the participating venues.

However, if you're only interested in visiting a specific attraction, possibly more than once, and aren't going in a pair, it's worth checking to see what other deals are available. Find ticket prices for other attractions and see our round-up of theme park deals to check which works best for you.

You can also book online

To guarantee entry and beat the queues at selected attractions, there's also an option to book your tickets online in advance using unique codes found inside Kellogg's cereal packets (though you'll still pay the on-the-gate price). Technically, these codes can be combined with the physical vouchers to obtain two free adult tickets with two full-price child tickets purchased - see 'more info' for full details.

Ensure you take the voucher with you on the day. It can only be used against the gate price, not the discounted online price. The age classification for an adult ticket varies between attractions so make sure you check before you go. Valid for standard entry tickets only.

Also check the venue's individual opening dates as some are closed at certain times of the year. There are also some extra excluded dates in 2018 listed below (2019 exclusion dates will be available from the end of the 2018 season):

21-31 Aug and 25 Dec at all attractions
30 Mar-15 Apr, 21, 22 and 28-29 Jul, 4, 5 and 11-12 Aug, and 31 Dec at the Coca-Cola London Eye
14-17 Apr and 31 Dec at Shrek's Adventure! London
14-17 Apr and 27-29 Oct at The London Dungeon
6-Oct-4 Nov at The Blackpool Tower Circus (The Blackpool Tower Eye is open subject to weather conditions)
19-31 Oct at Thorpe Park
27-31 Oct at The Blackpool Tower Dungeon, 27-29 Oct at The York and Edinburgh Dungeons
1 Dec-1 Mar 2019 at Legoland Windsor

Promotional vouchers aren't valid at secondary attractions and don't guarantee entry into attractions in the event of venue capacity being reached. Offer can't be used with any other offer or concession, reward or loyalty schemes.

Or book online in advance using promo codes on cereal packets

To guarantee entry in advance, you can book tickets online (excludes The Blackpool Tower Circus) at a special Merlin website ahead of your visit. To do this, you need a unique code found inside promotional packs of Kellogg's cereal only, on the underside of the carton flap.

This method of redeeming the offer requires you to pay the gate price in advance and print out your tickets. At selected attractions, you can scan these tickets and walk right through the gates, enabling you to beat the queues.

If you pick up a promotional bottle of Carex hand wash (norm £1) or Carex shower gel (norm £2.99), you can use it to get a half-price on-the-gate adult or child ticket at Alton Towers or Sea Life centres until 31 May 2019.

Available in Asda, Boots, Morrisons, Ocado, Sainsbury's, Tesco, Waitrose and Wilko until Sep 2018, promotional bottles must be handed over at the attraction ticket booth. Carex says they must be empty, but if you need a ticket before you'd finish the bottle you could always decant it into another bottle before you go. See full T&Cs.

How much can I save?

As adult on-the-gate tickets cost £52.80 at Alton Towers, this deal could save you £25.40 if you buy the cheapest promotional bottle of Carex. Adult on-the-gate tickets at Sea Life London cost £26, so you can save £12 with this deal.

Whilst there are a few 2for1 offers for Alton Towers or Sea Life centres, this offer is useful if you're visiting with an odd number of people.

If you register and print a voucher from Days Out Guide then buy a National Rail ticket, you can get 2for1 entry to over 300 UK attractions, including SeaLife Centres, Thorpe Park, Chessington World of Adventures, Alton Towers and Legoland Windsor when you present both at the attraction. See the full theme park list or the zoo and wildlife list.

You need to print a voucher for the relevant attraction (follow the link above and search for it) AND have a valid rail ticket bought from National Rail on the same day for a single or day return ticket, or within the days of travel for a return ticket.

What if I live near the attraction/am travelling by other means?

It's worth doing this even if you are not travelling by train as a cheap single ticket can be available for a couple of quid, far cheaper than the entry ticket price (Legoland Windsor is the most expensive at up to £60 on the gate).

Just stop by the nearest station on your way and pick one up, then present both to get your 2for1. Crucially, your rail ticket must show that you have travelled to one of the stations nearest the attraction. So for Thorpe Park, you need to have a ticket with an end destination of Staines or Chertsey.

The offer's ongoing, but check the voucher for each individual attraction's restrictions, as these vary. See the full T&Cs including which tickets are valid.

Excludes Oyster cards, Freedom Passes, and tickets and travelcards bought from London Underground. Can't be used with other offers or promotions.

Get Our Free Money Tips Email!

For all the latest deals, guides and loopholes - join the 12m who get it. Don't miss out
Latest Expired Deals
Discounted Merlin theme parks pass £129 (norm £179)

Gets you 15 months unlimited entry to Legoland, Alton Towers etc

If you buy an annual 'standard' Merlin pass for the discounted price of £129 per person before 11.59pm on Mon 3 Dec, you'll also get three months extra for free. After that, it will rise to the normal 2019 price of £179 per person for a 12-month pass.

The discounted 15-month pass gets you unlimited visits to 32 attractions including Legoland, Alton Towers, Thorpe Park, Madame Tussauds, London Dungeon, London Eye and the Blackpool Tower.

Is it worth it?

Given you could also go to many attractions using a 2for1 voucher, eg, Legoland for two people costs £55ish with 2for1 tickets, you need to make about five theme park visits during the 15 months to make it worth buying a pass – more for cheaper attractions.

It's worth noting Legoland, Alton Towers, Thorpe Park, Chessington World of Adventures and the Jurassic Skyline attraction are closed until March 2019, effectively cancelling out the extra three months you're getting with this deal if those are the attractions you're interested in visiting.

However, even if you don't make full use of all 15 months' access, you'll still be saving £50 per pass compared with if you wait until next year to buy them – so it's worth it if you definitely intend on getting some.

The passes also can't be used at central London attractions in August, or at some theme parks during key summer school holiday weekends – check full T&Cs including these and other exclusions.

Buying for three to five people?


If you're buying passes for between three and five people (max three over-12s), you can get them at the reduced 'standard family' rate of £109 per person, going up to £139 on Tue 4 Dec. You don't technically need to be family, or even visit together, so adults can team up to get the cheaper rate.

Got Tesco points?

If you've got Tesco points, you can buy a 'standard' annual pass for £60 in Clubcard Boost vouchers. See our Tesco Clubcard Boost page for more info.

2for1 Alton Towers or Thorpe Park with 79p spend

Voucher on selected Peperami single and multi-packs

Look for promotional packs of Peperami, including single sticks, five-packs and some flavours of minis (from 79p at most supermarkets), to get 2for1 at Alton Towers or Thorpe Park until 31 May 2019.

The wrappers can be exchanged for entry on the day at either park, however, some dates are excluded - see 'more info' below. You can also exchange the code on your wrapper for an online code if you wish to book online.

You'll need to get your hands on a promotional pack before 31 Dec 2018 to sign up for the code, but once you have the promotional wrapper or code you'll be able to use it until 31 May 2019.

How strong is this deal?

While attraction prices vary, the most you could save with this offer is £55 based on the priciest Alton Towers tickets (norm £55 each on the gate, so £110 for two, but you could get two for £55 with this deal).

If you're only interested in visiting a specific attraction, possibly more than once, and aren't going in a pair, it's worth checking to see what other deals are available. Find ticket prices for other attractions and see our round-up of theme park deals to check which works best for you.

You can also book online

To guarantee entry and beat the queues, there's also an option to book your tickets online in advance at Thorpe Park or Alton Towers using unique codes found on the Peperami packs (though you'll still pay the on-the-gate price).

Ensure you take the voucher with you on the day. It can only be used against the gate price, not the discounted online price. Valid for standard entry tickets only.

Also check the venue's individual opening dates as some are closed at certain times of the year. There are also some extra excluded dates in 2018 listed below (2019 dates will be added in 2019):

3-4 Nov 2018 at Alton Towers
Special Events at Thorpe Park incl 19-31 Oct 2018.
Alton Towers will be closed: 4-5, 10-12, 17-19, 24-26 Sep 2018 and 1-3, 8-10, 15-17 Oct 2018.
Thorpe Park will be closed: 10-12, 17-19, 24-26 Sep 2018 and 1-4, 8-11, 15-18 Oct 2018.