Prepaid Funeral Plans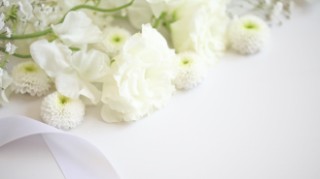 The death of a loved one is always difficult to deal with and this can be compounded by funeral costs of up to £4,300 on average. Increasing numbers of people are now taking out funeral plans so they know most of the cost of their funeral has been covered before they die, to ensure their family isn't left to foot a hefty bill. We take you through all you need to know.
Warning. There's currently no statutory regulator for the funeral plan sector, only a voluntary regulator called the Funeral Planning Authority (FPA), which covers 95% of providers. There's been reports of rogue practices among providers not registered with the FPA, so it's best to only buy from a registered provider as you're more likely to get the funeral you paid for.
Get Our Free Money Tips Email!
For all the latest deals, guides and loopholes - join the 12m who get it. Don't miss out
Funeral Plans: The 8 need-to-knows
A fifth of all UK funerals are now paid for in advance via a funeral plan, which covers many of the costs associated with your funeral, such as a coffin and hearse. It allows anyone over the age of 50 (18+ with some plans) to pay for and set out the arrangements of your funeral now, so when you die, your family will have little financial and/or organisational responsibility.
Below are our top pick of standardised, widely available funeral plan providers. We've analysed them based on price and what you get as part of the plan. But as each funeral plan is different and can be tailored to an individual's needs, you'll need to ensure the plan you buy is suitable for you.
All the funeral plan providers below are registered with the Funeral Planning Authority (FPA), which means they have signed up to being independently scrutinised.
Get Our Free Money Tips Email!
For all the latest deals, guides and loopholes - join the 12m who get it. Don't miss out
First complain to the provider itself, it should be able to resolve your issue. If you aren't happy with the resolution, you can take the complaint further to the FPA if the provider is registered with it. If the complaint is for something that happens once the plan is put into action, a relative can complain, although it would normally be restricted to an executor or the relative named on the plan.

If you bought a plan with a provider that isn't registered with the FPA, then you can take your complaint further to Trading Standards or Citizens Advice.

If your complaint is about the funeral director, not the plan provider, then you can contact one of the two funeral director trade bodies, National Association of Funeral Directors (NAFD) or The National Society of Allied and Independent Funeral Directors (SAIF).

When you buy a funeral plan you'll need to tell the provider which funeral director you want it to arrange your funeral with. So if you later move house, you'll need to see if you can change funeral directors.

Many of the plan providers will allow you to chose another funeral director should you need to, but some may charge a fee to do it, or even say you can only move within 15-20 miles from the funeral director. Check the terms of your funeral plan carefully before buying.

Some of the funeral plans allow you to alter your plan at any time without any administration cost. But if you want additional features added, there may be a cost for the service itself which you will need to pay. Check the T&Cs with your plan provider before buying a plan, as many of the cheapest plan options don't allow amendments once bought.

Also if you are adding extra services, it's worth checking if the amount you have paid will increase in line with inflation. If it doesn't, there's a risk your family will have to pay extra later on.

Yes, but it just might not be the funeral you want. When you die, the executors of your estate will have access to your money to arrange your funeral. If there's not enough money in your estate to pay for the funeral and if the the person organising your funeral is on a low income, they may in some circumstances qualify to get a funeral payment from the Government to pay for it.

How much they get will vary depending on their circumstances, but the payments will usually cover the burial/cremation fee, cost of documents prepared, transport to the funeral, and up to £700 for other funeral director costs, such as the coffin and hearse. The funeral payment will need to be repaid, and it's usually taken from your estate before any debts or bills are repaid.

Alternatively, if there's no money in your estate or there's nobody to arrange one for you, your local council can arrange a 'public health funeral'. This will be a very basic funeral on a set day, though how the service will run varies from council to council.

If something is written in the deceased's will which is different to the funeral plan, even if the will was written before the funeral plan, what has been covered and paid for in the funeral plan will be executed unless the executors decide they want to go with the wishes in the will. Then it will be down to them to make the necessary changes and pay for any costs this may incur.

It depends. Some plan providers let you put two names on the plan you purchase – so it can be used for either person, whoever dies first. Other providers only allow one name on the funeral plan. If this is something you're interested in, it's best to check with the funeral plan provider.

It depends on the provider and what payment plan you've chosen. If you're paying by monthly instalments between 1-30 years, then generally you'll be given 30-60 days to make the missed payment. If you miss that, your plan will be cancelled and you'll get all your money back, minus the cancellation charge.

If you're paying by ongoing fixed monthly payments (option D, which we warn against doing), your plan could be cancelled and you'll receive nothing back.
Join the MSE Forum Discussion