Stop Smoking
The no-butts MoneySaving guide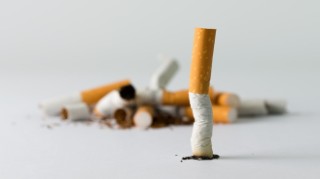 When it comes to smoking, there's no time like the present – not least because as well as being extremely damaging to your health, smoking is also extremely damaging to your wealth!
You could easily save thousands, not just on the cost of cigarettes, but also on insurance products. This is the no-butts guide to giving up on the cheap.
Get Our Free Money Tips Email!
For all the latest deals, guides and loopholes - join the 12m who get it. Don't miss out
How much does smoking cost you?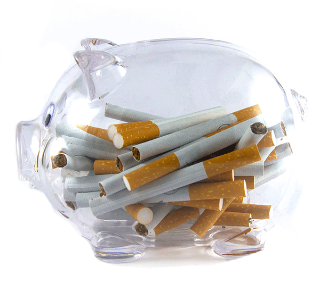 The costs of smoking are staggering. A packet of 20 now costs on average an eye-watering £9.91. This means that even if you just toke on one a day, you could save almost £180 each year. The Office for National Statistics reckons an average smoker puffs on 11 cigarettes a day, so if you're a typical smoker, you could save almost £2,000 a year.
What would you spend that on? The weekly shop? A family holiday? Tell us in the Give Up Smoking forum thread.
Here's the simple rule of thumb to work out roughly how much you spend on cigarettes:
Average no of cigarettes smoked per day x £180 = annual cost
1 cigarette a day is £180
10 cigarettes a day is £1,800
A packet a day is £3,600
Think what you could be spending this on! Use the Demotivator to see how much your habit is costing you.
Get Our Free Money Tips Email!
For all the latest deals, guides and loopholes - join the 12m who get it. Don't miss out
What to do when you've quit

If you quit smoking, always tell providers, and then do it again after you've been smoke-free for a year. At this point, if you have any of the policies listed above, you should immediately go back and try to get them cheaper.

In fact, the saving is so large, you should put a note in your diary to remind yourself the week before the year's anniversary, so you can get new quotes for all your policies (use the guide links above to find the cheapest).
It's accepted that it's not easy to give up smoking, but it's thought that around 70% of smokers do want to quit. Worse still, a whole industry has now built up around selling highly profitable 'stop smoking' gear, patches, medicines and more. But it's possible to get help, support and aid without spending too much cash.
Resources to help
Quit Kits, mobile apps and more
There's heaps of support available to help you quit, including lots of tips in our Stop Smoking Hub and a Q&A with comedian Al Murray, a Stoptober ambassador (Stoptober is a high-profile quitting campaign, but you can get access to help all year round).
There's excellent free support available from the NHS, including local 'stop smoking' services and a mobile support programme.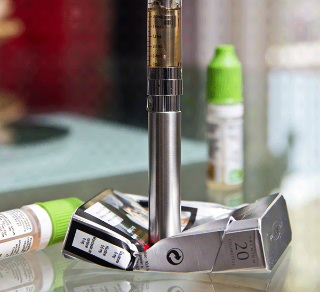 Stop Smoking clinics

These provide free local support from a trained adviser, either in groups or one-to-one and may also supply free nicotine replacement products. Find your nearest.

Mobile support programme

Even if you're unable to get to a stop smoking clinic, the mobile support programme sends help via motivational text messages.

There are also free Quit Smoking iPhone and Android apps. These provide daily tips and support, as well as keeping track of how many days you've been smoke-free.

Quit Kits

These are no longer available in England, but you can still get Quit Kits in Northern Ireland and Scotland.

To find out more, speak to an adviser online or ask at your local GP practice, pharmacy or hospital. You can also call the NHS Smoking Helpline on the following numbers:

England: 0300 123 1044
Scotland: 0800 84 84 84
Wales: 0800 085 2219
Northern Ireland helpline no longer in operation
Free or cheap nicotine replacement products
Getting 'stop smoking' patches can be costly. They're typically about £10-£13 a week and tend to be used for 10 weeks, meaning a total outlay of over £100. That said, it depends on your will-power, how effective you find them and how long you've smoked. Luckily, there are some easy ways to cut the cost.
Stop Smoking clinics

As detailed above, there are special NHS clinics which may give patches and chewing gum out for free.

By prescription

If the clinic in your area doesn't provide free products, you should be able to get them from your doctor on prescription, which may work out a lot cheaper than buying in the shops. If you pay for your prescriptions (see Cheaper Prescriptions and Medicines) you should be able to get an adequate supply for the £8.60 cost in England (it's free elsewhere).

Buying them for less

The situation changes all the time, online pharmacies can be cheap for buying in bulk. If you find a good supply of legitimate products at a low cost, please report them in the Cheap nicotine replacement products forum discussion.
More free help, support and discussion
As well as products there are many good resources available online for free.
Smoke-free wannabes.

Many MoneySavers are trying to quit, or already have and they gather to support each other and discuss the best low cost methods in the MSE forum. See the Give Up Smoking thread.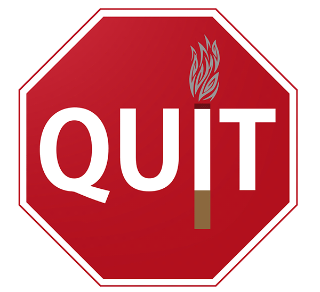 Other free support websites.

As well as the official NHS Smokefree website, there are lots of other websites that offer support, including Ash and Quitnet.

Freebies and offers.

Please help others trying to quit by reporting offers in the Stop Smoking forum discussion.
Get Our Free Money Tips Email!
For all the latest deals, guides and loopholes - join the 12m who get it. Don't miss out
Join the MSE Forum Discussion