Buying a refurbished mobile
Cheap handsets, incl iPhone and Samsung deals
There's no getting around it, smartphones are expensive, but buying a refurbished handset can cut the cost considerably. This guide explains what they are, where to buy one and what to watch out for. To quickly and easily find refurbished handsets, use our Cheap Mobile Finder tool.

What is a refurbished mobile phone?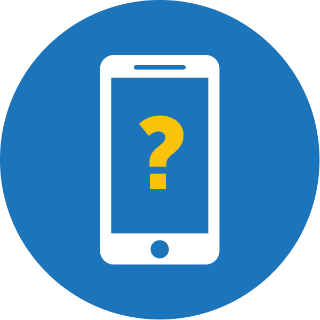 Refurbished phones are usually just those that were sent back by customers who changed their minds, or because they had a minor fault – they'll have been checked and, if necessary, restored to full working order. They won't generally come with the original packaging and may not include all the accessories, such as chargers or headphones, but usually come with a one-year warranty (but do check).
Refurbished phones are typically given a 'grade' by retailers. Trading Standards has told us these grades aren't set independently, so quality can and will vary, but typically they are defined as follows:

Grade A (sometimes called 'Pristine' or 'Like New') – these are usually customer returns or phones that have been sent back due to minor defects that are fixed. As close to a new phone that you can get.

Grade B (sometimes called 'Very Good') – the phone has 'light' signs of use which might mean some small cosmetic imperfection(s), be it on the screen or the body of the phone itself. It'll usually look and feel almost new.
Grade C (sometimes called 'Good') – the phone will tend to have 'moderate' sign of use which will mean you'll visibly see scratches on the screen or body. Although you'll be able to tell it's refurbished, you'll usually save the most money.
Prices vary depending on which grade you opt for and right now, for an unlocked Samsung S21 5G (released 2021), you could expect to pay £242 for a Grade A model (vs £429 new).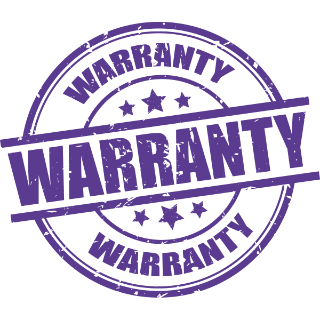 The warranty is key
One of the most important considerations when buying a refurb is the warranty it comes with, as this provides your protection if it develops a fault. Almost all refurbs come with one, and while they are typically for one year, the length and who provides it varies, so always check before buying.
Whoever did the refurbishment will usually provide it – if that's the manufacturer, you can go to it directly if there's a problem. If the warranty is provided by a retailer, then that's who you'll be dealing with.
Quick question
It often is... but you won't be getting the same thing. Used phones which haven't been refurbished won't have gone through the same checks, so there's less of a guarantee of quality. Plus they're mainly sold by private sellers, which means they're unlikely to come with a warranty.

When buying from a private seller, rather than a trader, it's a case of caveat emptor, or 'let the buyer beware'. This means the only rights under law for buyers are that the phone is fairly described and that the owner has the right to sell it, so there's little legal comeback if it's faulty or you change your mind.

Used phones typically don't come with warranties, although some handsets, such as iPhones, are sold with transferable warranties and so may still be covered if within the original warranty period.
For all the latest deals, guides and loopholes simply sign up today – it's spam-free!
Best sites to buy a refurbished phone
It's easier than ever to compare deals for refurbished phones. Our Cheap Mobile Finder has an option to include refurbished phones from more than 15 of the biggest retailers.
You'll either see an option in the original questions before your search, or you can edit the filters on the results pages to include refurbished phones. Refurbs aren't right for everyone. Here's our rule of thumb:
If you use under 10GB/mth of data, buying a refurb if available and pairing with a cheap Sim tends to win (though you'll need to be able to afford the high upfront cost). Use more and a new-phone cheap contract deal often wins, as they currently have huge data deals.
If you want to go direct, always make sure you're buying from a trader to ensure you're getting maximum protection (a trader's defined as someone who makes or sells goods bought with the intention of resale – look for 'registered as a business seller' on profiles). The best options are in the table below:
Major refurbished phone retailers

TABLE_CELL_STYLE

WARRANTY COVER?
ADDITIONAL BUYER PROTECTION?

DELIVERY FEE
eBay (traders)*
Typically one year, depends on the seller

eBay Money Back Guarantee
Often free, varies by seller
Amazon (traders)*
Typically one year, depends on the seller

A-to-Z Guarantee
Varies by seller
O2 Like New*
One-year retailer warranty
No, only statutory
Free, next-day courier service
Music Magpie*
One-year retailer warranty

No, only statutory

Free, two to three days tracked
Mobiles.co.uk* (1)

One-year retailer warranty (2)

No, only statutory
Free, next-day courier service
Fonehouse* (1)

Six months for iPhones, one-year retailer warranty on all other phones

No, only statutory
Free, next-day courier service
Giffgaff*
One-year retailer warranty
21-day return
Free, next-day courier service
The Big Phone Store*
One-year retailer warranty
14-day returns
£4.99 for items under £30, free Royal Mail 48hr delivery over £30
(1) Mostly sells refurbs on contract rather than handsets – always compare with buying just the handset elsewhere and pairing it with a cheap Sim-only deal. (2) Warranty is with Carphone Warehouse, which owns Mobiles.co.uk.
What about going direct to the manufacturer?
While you'll make a considerable saving versus buying new, it's generally more expensive to buy refurbs direct, rather than through a specialist site.
Apple sells refurbished iPhones, as well as refurbished iPads, iPods and Macs. All refurbished iPhone models come with a new battery, new outer shell, are backed by a one-year warranty, have free delivery and returns, and also include:
Full functional testing, genuine Apple part replacements (if necessary) and a thorough cleaning
The original operating system or a more recent version
All refurbished devices are repackaged in a brand-new box with all accessories and cables
Samsung
Samsung sells 'Certified Pre-Owned' phones with a range of handsets with a one-year warranty. You can get refurbished handsets on contract directly from the networks, but they don't tend to be great value.
Pair your refurb with a top Sim-only deal
Once you've bought the handset, your best bet is to use our Cheap Mobile Finder to get the best Sim-only deal. You can normally get 3GB worth of data (enough for most according to our last usage poll) for under £5/mth. For more, see our Cheap Sim-only guide. This is generally the cheapest way to do it, as getting a refurbished phone as part of a contract deal with a Sim can often be more expensive than getting it brand new.
To make sure the refurbished phone works with your Sim, it's best to buy one that's locked to your network, or – for total flexibility – factory-unlocked. Although you can unlock a phone yourself, some providers charge a fee – see our Mobile Unlocking guide for more.
Refurbished mobiles FAQs
When buying from a trader you have the same rights as when buying from a shop – goods must be of satisfactory quality, fit for purpose, and as described (see Buying Rights for more). So if there's an undisclosed fault, you can send it back for a full refund. If a fault has been disclosed though – eg, "showing signs of wear" – then so long as that's a fair description you can't get a refund.

Having said that, thanks to the Consumer Contracts Regulations, when buying online from a trader you have 14 days to cancel your purchase and a further 14 days to return it, at your own expense, if you change your mind for any reason (though this doesn't apply if you bought on eBay in a bidding-style auction).

One other source of protection is Section 75 of the Consumer Credit Act 1974. If you pay directly for even part of the phone on a credit card and it cost more than £100, your card provider's equally liable if something goes wrong – useful extra protection especially with smaller firms. PayPal purchases aren't covered though, even if the money comes directly from a credit card linked to your PayPal account.

You can generally get refurbished handsets year-round. With used phones, the best time is following the release of a new model – as the market will be flooded with older generations as people flog their old handsets. January is also a good time to buy as many get a new phone at Christmas and sell off their old one.

If you're willing to put in the legwork then eBay will probably get you the most money for your mobile – phones sold there typically fetch 20-30% more than those offloaded via even the best 'phone-buyer' sites. For more help, see our eBay Selling Tips guide.

If you don't want to have to post your phone, you could try listing it locally on Facebook Marketplace. See Facebook Selling Tips for more.

If you prefer convenience, there are websites that will buy your phone off you (though you'll likely get less for it). See our Mobile Recycling guide for more info.
For all the latest deals, guides and loopholes simply sign up today – it's spam-free!
Have your say in our forum!