Breakdown cover haggling
Save £100s with AA, RAC, Green Flag & more
Haggling is terribly un-British but if you loosen your stiff upper lip, serious breakdown cover bargains are possible. Don't just automatically cancel your existing policy and switch – we're swamped with haggling success stories and if you're close to renewal, it is the perfect excuse to kick-start the habit. Here's how it's done...
'I haggled £180 off my AA premium'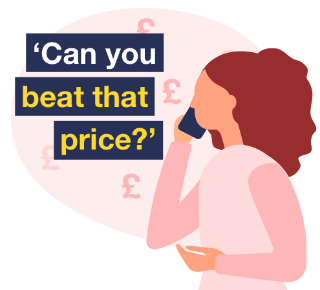 Our most recent poll, in December 2022, showed 85% of RAC customers who voted had successfully haggled, while 81% of AA customers and 66% of Green Flag customers were also successful. So don't automatically cancel your AA, RAC or Green Flag membership without giving it a go first. See our full list of the top service companies to haggle with.
Here are examples of MoneySavers who've slashed their AA and RAC bills by haggling:
Full AA breakdown renewal came through at £45/mth. Called up and said I would be leaving unless he could get to my budget. Knocked it down to £30/mth. Saved £180 a year. Tracy by email
Read your newsletter. Thought give it a go and I managed to get AA down from £311 to £190! Couple of mins is all it took. David by email
Managed to get my £215 renewal reduced to £149. Told her my circumstances, can't afford the increase & reduced it without changing the cover or the benefits at all! Corriene by email
Just haggled my AA breakdown cover renewal down by £96! #happy @RachySearle
AA renewal came in at almost £200, final cost around £120, same price as new customers. Always haggle! @Violet_Aurella
For all the latest deals, guides and loopholes simply sign up today - it's spam free!
Slash your car breakdown cost and save £100s every year
Don't think of haggling as exclusively the preserve of backstreet bazaars – it's alive and kicking in the UK and big savings are available on contracts for breakdown cover.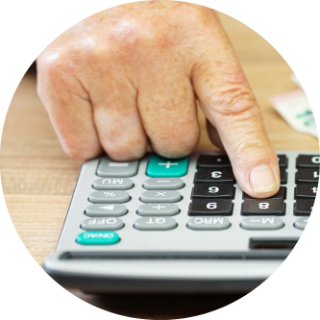 Companies make their best deals only available for newbies. They LOVE loyal customers, because they stay with the firm through thick 'n' thin, always paying full price and never checking if their deal can be beaten.


This lets them rake in regular, guaranteed, easy profit. So ask yourself a question: do you want to be a customer whose business is fought for, or one who's taken for granted? If you don't want to be taken for granted, take the haggle challenge.
In a nutshell, call your breakdown provider and ask for a better deal. Say you're paying too much or rivals' deals are cheaper. If that doesn't work, tell it you're leaving. You'll usually get put through to companies' super-powerful hidden deals departments.
Haggling's great but it's not the only trick in the book – always check new deals too
Breakdown cover is one of the most powerful places for haggling, however, it is just one of your price cut weapons.
If you're after a new deal, you might get a cheaper price by switching providers, so always check and compare before signing on the dotted line.
Check out our Cheap Breakdown Cover guide for the top deals.
12 top haggling tips
The best prices are usually reserved for new customers, so existing ones lose out on cracking deals. If you're willing to take the haggle challenge then you could beat a price hike. Here are our top 12 tips to haggle with the AA, RAC, Green Flag and more. For more, see our guide on Haggling with Service Providers.
For all the latest deals, guides and loopholes simply sign up today - it's spam free!
Have your say in our forum!