Short-term and payday loans
How best to borrow small amounts for a few months
Payday loans are a financial nightmare, and you should avoid them entirely if possible. This guide explains alternative (and much cheaper) ways to borrow, and – if a payday loan is the only answer – what to watch out for.
If you're currently in financial hardship, see our Debt Problems guide for what to do and where to get help.

What is a short-term or payday loan?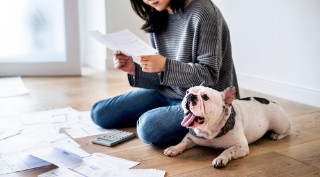 Short-term loans, also known as payday loans, are designed to tide you over for a few months (or sooner if you can pay back the balance plus interest) and are for smaller amounts, usually between £100 and £1,000.
They're often used to meet emergency costs, eg boiler repair, that you otherwise couldn't meet from your monthly salary or savings.
Generally, you will need to agree that the company can take its payment from your debit card on the day your next salary payment falls due, though some lenders will allow you to pay over a longer period – often up to six months. For some they offer lending of last resort which, used right, can solve unexpected holes in people's finances, though read on for the full list of warnings.
Many of these loans were handed out irresponsibly and mis-sold to those who couldn't afford to repay. If you've ever had a payday loan and feel the lender didn't check your ability to repay properly, you may be able to claim £100s or even £1,000s in compensation – see our FREE Reclaim Payday Loans guide and tool for full help.
If you're struggling for extra cash, there's a heap of options to try before plumping for a payday loan. In fact, you may not need to borrow at all.
First of all, take a look at the following...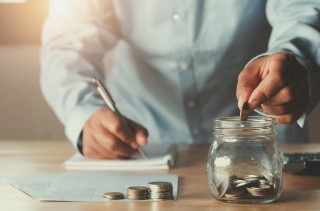 If you still absolutely NEED to borrow to plug a short-term hole in your finances, don't automatically assume you're frozen out by 'normal' banks, and that payday loans are your only option. The methods below may be able to give you what you need instead of a payday loan. We've listed them in rough order of which to try first - though scan all of them before making a decision to see what's suitable.
The aim is to replicate as closely as possible the speedy result you get from a payday lender, while costing less.
Help if you've already got a payday loan. In each of the methods below we list how it can be used to pay off a payday loan, so you can ditch it and get out of the cycle. We wouldn't normally suggest paying off debt with other debt, but in comparison to payday loans most of the other credit products we suggest are not so bad.

Or, get a credit union loan
Credit unions are not-for-profit organisations, set up to help members save or borrow – often offering short-term lending at more affordable rates than 'normal' payday lenders. Each has a 'common bond', which is the criteria you'd need to meet before you can join. This is essentially who the credit union is set up to help, for example residents of a certain town, or employees of a particular industry.
We've listed credit unions below where many people would qualify, though the Find Your Credit Union site searches over 380 credit unions and shows you which you may be able to join, based on your home or work postcode, employer and groups or associations you may be part of.
In addition, you can use the comparison service on the Finding Finance site to find further national or local options.
See the Find Your Credit Union site to search hundreds of local and national options

Credit union

Typical rep APR

Key info

(Civil service & Communications workers)


26.8%
Who can apply: Anyone working for the government or a communications company (such as BT, O2, Royal Mail and Virgin Media), Unite trade union members, or Northampton residents. See its full criteria
How does it work? You'll need to open an account with £2+ and agree to save £10+/mth. Loans start at £100 with loan terms from two weeks.

(Co-op members)


29.8%

Who can apply: Members, employees and pensioners of many co-ops. See its full criteria.
How does it work? Loans start at £100 with a minimum term of six months, though you can repay early. When you join, you'll need to open a savings account, and agree to save at least £10/mth.

(Retail workers)

30%
Who can apply: Retail workers or their families. See its full criteria.
How does it work? Loans start at £100 with a minimum term of three months, though you can repay early. When you join, you'll need to open a savings account, and agree to save regularly (£2 per week or £10 each month).
If the above options don't work for you or aren't right, you could consider a short-term payday loan. Please read each and every warning in here and consider your options very carefully before going ahead.
If you still feel a payday loan is right for you, this information will help you find and compare short-term loans.

First, here are our key need-to-knows before comparing lenders.
If you've jumped straight here – please read the cheaper alternatives first. Payday loans are expensive and should be considered as a last resort.
Find out the real price to you. Charges vary from company to company. On average, it's around £24 per month per £100 borrowed. Yet there's no one cheapest here, as it depends on the exact amount and length of borrowing. So always ensure you know: A. What you repay if you repay on time – compare based on that. B. Just in case - what would happen if you couldn't repay? If this is a realistic possibility (obviously we'd prefer you didn't get a loan at all in these circumstances), factor this into your decision very carefully.
Watch out for payday loan brokers. Payday loan brokers will look like payday lenders, but they won't be able to lend to you. Instead, they'll charge you a fee for referring your application to a payday lender. If you are going for a payday loan (and make sure you've checked none of the alternatives above are suitable first), don't fall for this scam.
Ensure the company is legit. Adverts for payday loans are everywhere - especially online, so it's tricky to know where to go. Before applying, check the company's registered with the FCA. It's important to do this as some payday lenders operate illegally.
Make sure you know the application criteria. This varies from lender to lender, but you'll need to be over 18 years old, have a full bank account with debit card, a regular income and with most payday lenders you will have to pass a credit check (some say they reject as many as two-thirds of first time applicants). You'll also need some proof of your identity and your income.
Watch out for marketing opt-ins. Some lenders have marketing opt-outs/ins on their application forms. If you say you're happy to hear from them and 'selected' third parties, then it means they're able to sell your data to whoever they like. Always make sure you say no to marketing.

If you've read all the warnings above and are still sure a payday loan is right, these short-term loan comparison sites at least compare multiple loans...
All the lenders and Choose Wisely compare a range of short-term lenders. Though be warned, these sites still contain VERY expensive loans, so use them at your own risk.
Neither will compare every loan provider, though both do have an eligibility checker which will show you which lenders are likely to accept you. This uses a soft search check, so won't impact your credit score. However if you then go on to apply, this will leave a search that other lenders can see.
You can compare loans with a minimum term of three months, though look for lenders that allow you to pay off the loan early without penalty – remember the quicker you can clear the loan, the less interest you'll pay.
If your loan provider has charged you the wrong amount, taken the wrong amount in payment, or its service has been atrocious, then you don't have to suffer in silence. It's always worth trying to call your lender first to see if it can help, but if it can't (or won't), or it doesn't get back to you...
You can use free complaints tool Resolver. The tool helps you manage your complaint, and if the company doesn't play ball, it also helps you escalate your complaint to the free Financial Ombudsman Service.
Have your say in our forum!