Basic Bank Accounts
Top easy-to-open accounts with no fees and no checks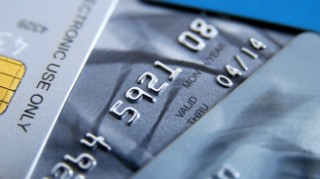 More than one million people in the UK don't have a bank account. Yet basic bank accounts could help them get into the banking system – it's just that banks don't advertise them well.
This is a guide to the best basic bank accounts for people with poor credit who can't get (or don't want) standard bank accounts. As long as you have basic ID, you should be able to get one with a debit card, and the ability to pay direct debits.
Get Our Free Money Tips Email!
For all the latest deals, guides and loopholes - join the 12m who get it. Don't miss out
What is a basic bank account?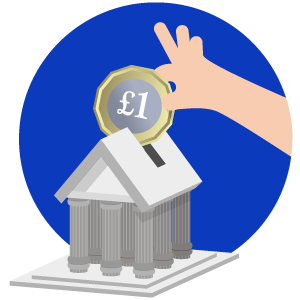 There's a tragic problem in the UK with banking exclusion. Up to 1.5 million people in the UK don't have a regular bank account, and if that's you, even doing simple things like paying bills can be a nightmare.

Yet there is a solution called a 'basic bank account'. Basic bank accounts are products designed for those with poor credit scores. As the name suggests, these accounts offer a place for you to store your money and pay bills from, though they don't come with overdrafts.
Our top pick basic bank accounts will give you a debit card, so you can make payments in shops and online, and allow you to set up direct debits – which is great, as this can make bills cheaper than paying by cash or cheque.
Are they completely free of charges?
Mostly, yes. However, it's still wise to know exactly what money you have in the account, and to manage it carefully as while the bank account won't charge you for unpaid direct debits, for example, you could still get charges from the company that hasn't been paid.
Nine banking groups offer these fee-free accounts: Barclays, the Co-operative Bank, HSBC, Lloyds Banking Group (Bank of Scotland, Halifax and Lloyds), Nationwide, RBS Group (NatWest, Royal Bank of Scotland and Ulster Bank), Santander, TSB and Virgin Money (including Clydesdale and Yorkshire Banks).
You should also be aware that basic accounts can still charge you for things like using your debit card abroad, and for certain types of special payments from the account like same-day CHAPS payments.
If you need help managing your money, the Budgeting guide has hints, tips and tricks to see where you're spending and help you cut down.
Why don't banks publicise these accounts?
Although few bank accounts in the UK charge you to use them, most accounts have overdrafts, which you pay for. These tend to make banks enough money, meaning they can offer 'free' banking to those not in their overdraft (the banks call it a 'cross-subsidy').
But with basic bank accounts there's no chance for the bank to make money from you as a customer. Instead, it makes a loss, because of the administration costs of setting up your account, for example, and producing and sending your debit card and statements.
So banks don't tell you about these accounts as they don't really want people to have them. Unless you specifically ask for them by name, bank staff may not mention the option. Instead you'll be given the normal account application forms, fail the credit check, and be rejected.
A simple rule change would instantly solve this situation. When you apply for a normal account, if you're rejected due to the credit check, the bank should be forced to offer you its basic account there and then.
Get Our Free Money Tips Email!
For all the latest deals, guides and loopholes - join the 12m who get it. Don't miss out
Who are basic bank accounts for?
The current account market is extremely competitive. Some big banks throw out free cash sweeteners just to tempt new customers in.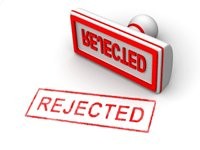 But to get those you'll need to pass a credit check – where the bank assesses whether it wants you as a customer.
If you're rejected, there are a lot of different reasons why this might be, so don't assume because one bank doesn't want you, another one won't.
But if you've a poor credit history with serious defaults, CCJs, or bankruptcy, it can be very difficult to get a standard bank account. If this is you, it's likely you'll need to open a basic bank account while you sort your credit problems out. Don't worry, you're not alone – in the UK, there are almost eight million basic bank accounts open.
If you want to improve your credit rating, or find out more about why banks might reject you for an account, see the Credit Scores guide.
Are they just for those with bad credit?
Basic bank accounts are particularly designed for people with poor credit scores, who won't pass the credit check for standard bank accounts. Because of this, past credit problems – such as CCJs, defaults, or having been declared bankrupt in the past year – aren't usually a barrier.
You don't have to have credit problems to open a basic bank account – if you want an account to help you manage your money and which won't let you go overdrawn, you can also opt for one. However, some banks only offer basic accounts to people who fail a credit check for their standard accounts, so it may be best to ask before applying whether your chosen bank does this.
The only people who categorically can't have a basic bank account are people with criminal convictions for fraud (people with other convictions can still apply and be accepted, subject to fulfilling the other account-opening criteria) or people who fail the bank's ID checks.
You'll need some form of identification to open a basic bank account – if you don't have that, you might be rejected. This isn't the bank being difficult, it needs to see certain specific documents to comply with money-laundering regulations.
Most banks will also do credit checks with credit reference agencies, though this is usually to check you are who you say you are – so don't worry if you see a search on your credit file from the bank.
How to open a basic bank account?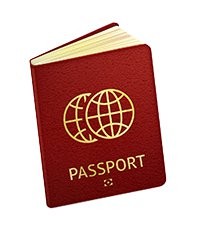 You'll usually need to open it in a bank's branch, as these accounts don't tend to have online applications. When you go to the branch, you will need to fill in an application form, and also to show the bank some ID, and a proof of address.
To confirm who you are, you'll usually need one (original) of the following:
Full, current passport

Current UK photocard driving licence or UK full paper driving licence

Current European Union member state identity card

Identity card issued by the Electoral Office for Northern Ireland

Benefit entitlement letters, including pensions, disability payments and Universal Credit (or benefits such as income support and jobseeker's allowance if you've not yet been moved onto Universal Credit)

HMRC tax notification or assessment letter
Banks publish their own lists of acceptable ID so you should check these. You'll also need proof of address.
If you can't provide any of the accepted forms of ID on the list, it's best to contact the bank to explain the situation – it'll be able to tell you if any other ID is acceptable.
Easiest-to-get basic bank accounts
While many banks offer these accounts, the anecdotal feedback we have is that three banks seem to welcome basic bank account customers, and are far more proactive in helping them (see above for full list of banks offering them).
The accounts which get this thumbs-up are the Virgin Money M Account, Barclays Basic Account and Co-op's Cashminder.
Virgin Money says that it'll need proof of identification and address to open an account, plus it'll use credit reference data to check your identity. It also says it'll offer this account if you've applied for one of its other accounts and haven't met the qualifying criteria.
Co-op says that as long as you have proof of address and pass ID checks, you can get a basic bank account.
The Barclays Basic Account is specifically aimed at people who are financially vulnerable, and it automatically offers a basic account to anyone who passes address and ID checks, but who can't get a standard account because of their credit score (if you're eligible for a standard account you may not be able to get the basic one).
None of the accounts will give an overdraft (Barclays has a £15 buffer). But you'll get a debit card, and you can set up direct debits and standing orders.
Do keep an eye on your budgeting, however, as we've heard a few tales of banks cancelling direct debit facilities, or closing accounts where they've had to bounce lots of payments. We don't think it's common, but just something to be aware of. Your bank should write to you before it does this.
Virgin Money, Barclays & Co-op basic bank account details

TABLE_CELL_STYLE

VIRGIN MONEY M ACCOUNT

BARCLAYS BASIC ACCOUNT
CO-OP CASHMINDER
Accepts those with an undischarged bankruptcy
Accepts those in an IVA, DMP, DRO or discharged bankruptcy (1)


Those with a record of fraud
Minimum age
16
18 (similar accounts exist for 16-17 year olds)
16
ID required
Proof of address plus one piece of ID
Proof of address plus one piece of ID
Proof of address plus one piece of ID
Credit check needed?
Yes, to confirm identity
Yes, to confirm identity & check if you're eligible for this account rather a standard account
Yes, but only an 'enquiry' which is only visible on your file to you
Allows direct debits and standing orders




Free access to UK ATMs


Debit card given
Mastercard
Visa
Visa
Overdraft available
In credit interest
Nil (2)
Nil
Nil
Unpaid direct debit charge
Nil
Nil
Nil
Open it
Phone/ branch (3)
Online/ branch
Online/ branch
Operate it
Online/ app/ phone/ branch
Online/ app/ branch
Online/ phone/ branch
(1) When you are made bankrupt, your assets (your possessions, home, income etc) can be used to pay your debts. Bankruptcy usually lasts 12 months and after this time you are discharged, or freed, from your bankruptcy debts. (2) Has a linked savings account paying 0.5% AER variable.
Alternatives to basic bank accounts
If you can't get, or don't want, a basic bank account, then there are some other alternatives you can try. However, they're not available to all, and in many cases, they're not cheap.
Credit unions
A couple of credit unions across the UK now offer bank accounts, and most of these allow undischarged bankrupts to get them. You'll usually have to pay a monthly fee of £2 to £5 and/or commit to keeping a certain balance in your account to be a member. However, some credit union current accounts offer cashback in certain stores which can offset the fee.
Read the Credit Unions guide for more, including to see if there's one local to you.
Fee-paying card-based accounts
There are a few debit-card-based accounts out there that don't credit check, so are open to all – many of these come with monthly fees, but they're another option if you don't want any of the basic bank accounts above.
The Monese account is technically a prepaid card, but it acts like a bank account as it lets you make transfers and pay bills by direct debit – you can even pay your income in to it. Anyone over 18 living in the EEA can open an account by filling in their details and submitting a photo of their ID and a video 'selfie' – you don't have to have a UK address.

There are three account options: Simple has no monthly fee or transaction fees in the UK but charges a fee of 2% (min £2) for each ATM withdrawal and top up above £200/mth. The Classic option has a monthly fee of £5.95, which gets you £900 free in ATM withdrawals and top ups. The Premium option has no ATM or top-up fees at all, but is a hefty £14.95/mth.

Monese holds your cash in a separate account, which is entirely ring-fenced from its own finances. This means if Monese went bust, you should be able to get your money back – though it's not FSCS-protected, and if the ring-fencing bank went under, your money could be lost.

Get Our Free Money Tips Email!
For all the latest deals, guides and loopholes - join the 12m who get it. Don't miss out
Join the MSE Forum Discussion