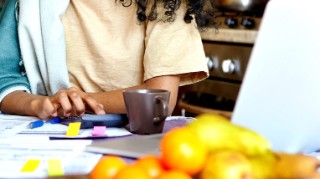 Cut existing loan costs
Free calculator shows if you'll save by switching loans
Loan rates are near record lows right now, so if you took out a loan with a high APR in the past, you may now be able to save by getting a new loan to pay it off. This guide will show you how to find the best new deal, and features a unique loan-switching calculator so you can see if you'll save by switching.
Please note: This article is about unsecured loans, the type sold by most high-street lenders. The issues surrounding secured loans (where your home may be at risk) are even more complex. So this article is a secured loan-free zone.
For all the latest deals, guides and loopholes simply sign up today – it's spam-free!
Here we'll take you through the three key steps to calculate how much you could save by effectively switching loans – using a new, cheaper loan to repay your existing, more costly one.
Step 1: Find out your settlement figure
Before checking if you can save, you'll need to know the following information:
How much it would cost to pay off your loan right now
What your exact monthly payments are
How long your loan has left to go
The first is how much you'd need to borrow on a new loan to clear the existing one. It's the full debt plus any early settlement penalty charge (the maximum fee is two months' interest). This is called the settlement figure – you'll usually need to call your lender to get this.
See which loans you've the best chance of getting, in your own personal best-buy table.
Usually, applying is the only way to know if you'll be accepted for a loan. Yet that marks your credit file, affecting your ability to get future credit. To help, our tool uses a 'soft search' to find your chances of acceptance before applying.

Check your chance of acceptance
If you're looking for a loan, check out the best-buy rates below. We list loans by 'bands' as the rate you could get differs depending on how much you want to borrow.
Though, beware, all the top loans compared below and most in the eligibility checker are representative rates (some providers show guaranteed rates – we're working on adding more). This means only 51% of those accepted actually need to be given these rates. Depending on your credit score, you may pay a lot more.
As we warn above, while you should only borrow what you NEED, a peculiar quirk means you can sometimes pay less by getting a slightly bigger loan. Rates of loans under £3,000 are the most expensive, so always check if it's actually cheaper to borrow slightly more.
Specialist Money Transfer credit cards are also far cheaper than the loans below, if you can repay the full balance over 12-18mths.

Cheapest loans £3,000 - £4,999
LENDER

REP APR
(1-5 years or stated)

CHECK ELIGIBILITY + APPLY

MBNA

2.8% rep APR

Check eligibility

Apply*

TSB

2.8% rep APR

Check eligibility
Apply*

AA

2.8% rep APR (AA members, 1-7 years)
2.9% rep APR (Non-members, 1-7 years)
Plus, claim a £30 Argos/ M&S/ Costa etc voucher

Check eligibility

Apply*

Sainsbury's Bank

Nectar cardholders: 2.8% rep APR (4-5 years), 2.9% rep APR (2-3 or 6-7 years)
Non-cardholders: 2.9% rep APR (4-5 years)

Check eligibility

Apply*
Important. Certain lenders offer personal loans up to £50,000, though it's a huge commitment, so think very carefully before getting such a large amount. Be VERY sure you can repay it.
If you do plan to borrow, first check with your own bank, as cheap rates for such large borrowing are often for existing customers only. If your bank can't help, next look at the cheapest open market rates.
LENDER

REP APR
(£25k-£35k, 1-5 years or stated)

APPLY

First Direct




£25k-£30k: 3.3% rep APR (1-7 years)

Existing Customers only


Apply (not in eligibility calc)

£30k-£50k: 6.7% rep APR (1-7 years)

Sainsbury's Bank

£25k-£30k: 5.7% rep APR (4-5 years), 6.2% (2-3 years)


Must have a Nectar card, sadly not open to anyone self-employed

Check eligibility

Apply*

Halifax

5.8% rep APR

Existing Customers only


Apply (not in eligibility calc)

Tesco Bank

6% rep APR (1-3 years)
6.6% rep APR (4-5 years)
7.9% rep APR (6-7 years)

Check eligibility

Apply*
If the above doesn't work, you could combine smaller personal loans or remortgage, though that usually means extending the term, more interest and securing the debt on your house.

For all the latest deals, guides and loopholes simply sign up today – it's spam-free!
If you're struggling to pay an existing loan due to coronavirus, lenders should provide support. Yet the blanket payment holiday help that used to be available has ended.
If you're struggling to pay your loan, lenders are now supposed to provide 'tailored support'. Under this, you could be offered a (further) payment holiday or a period of reduced payments, reduced interest or a repayment plan – lenders should take into account how much you can afford and how your finances are likely to change in the near future.

Providers are expected to report any support they give you to credit reference agencies, which could affect your future creditworthiness. Yet don't let that put you off from contacting your provider – missing payments or defaulting is likely to have a far worse impact.
For the latest updates and full information on the support available, see our Coronavirus Finance & Bills Help guide.
Q&A: Cutting loan costs
A standard MoneySaving rule of thumb is always pay off any debts before stashing any money in savings (read Pay off Debts with Savings). In general, this is true with loans too, though due to the repayment penalties you may be financially better off by sticking it in a high interest account and drip-feeding loan payments out of there.

So if the 'total repayment' figure of your loan is £5,000, yet to keep repaying it each month costs £5,100 in total, you only gain £100 by paying it off now. Stashing the loan repayments in a top savings account could earn you more (see Top Savings for the top picks). However, if in doubt of the calculations, always err on the side of clearing your debts.

You may be able to if you have a relatively small loan.

Credit cards are a much cheaper way to borrow than loans; short-ish term borrowing at an equivalent 2%ish APR is possible. Yet if you already have a loan, shifting it to a credit card isn't an easy operation. It is possible, although tricky, to do it though.

Only attempt it if you've got a good credit score and, more importantly, are very money-savvy. You can find full details in the Money Transfers guide.

Once you've applied for the loan, it's already marked as a 'hard search' on your credit report. So assuming you applied for the cheapest loan for you, then there's no point in not accepting that cash because it's not the money you need. The answer's relatively simple – just apply for another loan to fill the gap. If you haven't been turned down due to a credit score issue, this isn't likely to be too difficult.

Just ensure both loans are still saving you money. If not, use the first to partially pay off the second – every little helps!

Almost every personal loan is at a fixed rate, so the rate and repayments you are given at the outset are fixed over the life of the loan, regardless of what happens to the base rate. Thus there's no impact whatsoever, whether rates rise or fall.

But a change in the base rate will affect those looking to get a new loan, although it's not an exact relationship. As loans are borrowed over the long term, the rates lenders set depend more on the City's predictions of long-term interest rates rather than the actual UK base rate.

That depends on the lender. There are some which will give you the cash instantly (or at least on the same day) if they accept you.