Salary advances
Access your salary early for a fee – an alternative to payday loans?
If you're employed, your company may have signed up to a 'salary advance' provider – giving you early access to a portion of your salary for a fee. This guide explains how it works, the pitfalls to watch out for and why at best you should only treat it as a cheaper alternative to a payday loan.
For all the latest deals, guides and loopholes simply sign up today – it's spam-free!
What is a salary advance?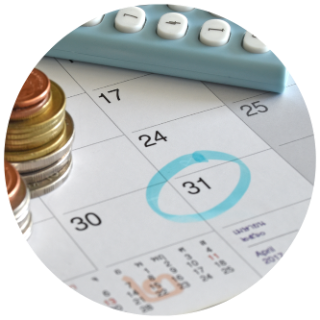 A salary advance – also referred to as 'earned wage access' – is essentially a short-term loan where the lender has an agreement with your employer that the money you borrow will be paid back through your paycheck.
However, as these are salary advances (and there's no chance for you not to repay), it's not counted as credit, so you're not credit checked, and you don't pay interest. Instead, you pay a fee each time you access your salary early. Here's how it works...
Your employer must be signed up to a salary advance provider. So if it's not, it won't even be an option for you to consider. See alternatives to payday loans for help and other options.


The salary advance company's app or online portal will show you how much cash is available to you to take early. This is calculated from work you've already done in this pay period, with additional limits applied. For example, most only let you take a maximum of 50% early and/or restrict how many times per month you can use the scheme.


You choose the amount you want to take early and pay a fee to access it. The salary advance company pays you the money, and will add on a fee in the background – typically around £1-£2 for each advance, though it can be based on a percentage.


On your usual payday, your employer pays the salary advance company back for the loan you took (and fee), then whatever's left to you. Your employer will take off your usual taxes and national insurance as part of this.
Should I use these companies?
It's billed as an alternative to payday loans, though the difference is that it's your own money you're 'borrowing'. There's no risk of you not repaying and it's relatively low cost, but there's still a danger it can lead to a spiral of dependence on borrowing each and every month. Over to Martin for his view...

'If you do it, only do it in a real emergency'
"Salary advances, though they're a very good alternative to payday loans, are not without their own issues. There's a moral hazard here which means the easy accessibility of the cash could lead to people letting go of their budgeting and using this too often.
"Be warned against doing that – it's far better to be in control of your finances than to need a system like this and pay for it. That's in spite of it being far cheaper than other alternative forms of quick finance (although not cheaper than a 0% credit card facility).
"It's very important to make a pact with yourself that if you're going to do this you'll only ever do it for real emergencies – a smashed window in your house that needs fixing, a locksmith to get in. Not new shoes, not a party you want to go to. And generally not for paying your bills, because bills are something you should be budgeting and planning for anyway.
"So I would certainly think if you were having to use a salary advance more than a couple of times a year there's an issue going on. Don't fall into the psychology of 'easy access means I have more money'. Ultimately, it doesn't give you more money. In fact, each time you use it, you pay a fee, so you actually get less money."
If you've multiple debts, don't fall into using salary advances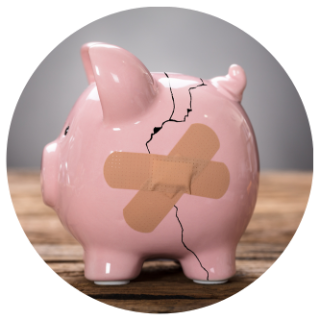 Taking a salary advance is unlikely to help if you've got problems with debt, as you're not getting extra money, you're just getting the same money a little earlier.

In fact, repeated use of these schemes may exacerbate debt issues, leaving you unable to pay what you owe at the right time. Instead, get free one-on-one debt-counselling help may be suitable. Try Citizens Advice, StepChange or National Debtline. They're there to help, not judge.
Full info in Debt Help, plus see our Persistent Debt guide if your credit card providers have recently written to you asking you to pay more.
Salary advance is unregulated, so there's less protection
As salary advances aren't loans, they don't have to be regulated in the same way. You're therefore not credit checked and there's no affordability check as you'd get with other forms of credit.

They're also not reported on your credit file, so if you're applying for credit, other lenders won't be aware that you're taking these advances and may give you credit when you really can't afford to be taking it. So it's largely down to you to be sensible with this.
You're also unable to complain to the Financial Ombudsman Service if things do go wrong, as you would with a regulated firm.
For all the latest deals, guides and loopholes simply sign up today – it's spam-free!
What alternatives are there?
If you're looking for short-term finance, there are similar sounding schemes such as payroll loans and payday loans. Here's how they work and how they compare in terms of cost.

| | | |
| --- | --- | --- |
| Type | How does it work? | How expensive is it? |
| Credit cards | You'll need to pass a credit check, but spend on a credit card and the credit card company pays and sends you a bill for it all each month. If you pay this off in full, you'll pay no interest (though you'll usually pay an unavoidable fee and interest on cash withdrawals). See how credit cards work for full help. | Repay the card IN FULL each and every month and there's no cost at all on spending. If you can't, you'll pay interest around 20-35% APR on the whole balance until repaid (unless you have a special 0% spending card). |
| Salary advance | If your employer is signed up to a company that offers this service, you'll be able to access a portion of your wages before your usual payday. The salary advance company effectively loans you the money and your employer will repay the loan through your paycheck. | You'll typically pay £1-£2 each time you use the service. |
| Payroll loans | These are similar to salary advances as they're provided by companies your employer has signed up to, and repayments are made through your pay packet. However, these are loans often for £100s or £1,000s and taken over a long time period, just as any other personal loan. | Just like any other loan, you do pay interest on them (typically 3%-30% APR) – though the rate is likely to be lower as there's less chance of you not repaying. |
| Payday loans | Payday lenders offer loans over one or more months at extortionate interest rates. Like with a salary advance it's expected that you'll pay it back next payday. But these loans have no link with your employer, and historically were handed out irresponsibly and mis-sold to those who couldn't afford to repay. See our full payday loans guide for help. | You will pay expensive interest, typically up to around 1,300%. On average, it's around £24 per month per £100 borrowed. |
How do I apply for salary advance?
As Martin says, there are clear dangers to using this kind of service, but in certain circumstances it can be a useful, cheap way to borrow to cover one-off costs in a pinch.
Before you can apply, your employer needs to be signed up with a salary advance company, so check with your manager or HR to see if they are. It's then a case of following the registration instructions of your employer's chosen provider.
See the table below for an idea of the fees and limits you can expect, based on some larger players in the market
Provider
Fee
(per advance, paid each payday)
Borrowing limits
(but employers can set this lower)
FlexEarn
£1.75
- 50% of salary
Level
£2
- 60% of salary
Revolut
£1.50
- 50% of salary
Salary Finance
£1.49
- 50% of salary
- 3/month
Wagestream
£1.75
- 50% of salary
For all the latest deals, guides and loopholes simply sign up today – it's spam-free!