How do credit cards work?
Credit cards explained
If you're new to credit cards, the idea can be daunting. Yet used correctly, they can provide valuable free protection, a chance to (re)build your credit rating and special 0% deals offer the cheapest way to borrow. This guide explains the different types of cards available and what to watch out for, so you don't get burnt.
What is a credit card?
In a nutshell, a credit card lets you pay for things. Yet rather than taking money from your account each time you spend, the credit card company pays and sends you a bill for it all each month. If you pay this off in full, you'll pay no interest.
If you opt to pay a smaller amount, this is carried over to the next month and you'll be charged an amount of interest on the whole balance, until you repay it (unless you're on a special 0% deal, which we'll explain more about below).
The term 'credit card' is therefore not very helpful, and instead is better understood when called a 'debt card' or 'borrowing card'. Any spending on the card is actually running up a debt that you need to pay back, not using credit that has been given to you.
Five key credit card need-to-knows
Here we'll take you through the main parts of getting and operating a credit card, though always remember that all debt is like fire – used right it's a useful tool, but used wrongly you'll get burnt.
As with all types of borrowing, you'll need to pass a credit check in order to get a credit card. This lets the lender work out how 'risky' you are to lend to, and takes into account your income and other financial commitments. It can then either accept or decline you.

The criteria is top secret though and differs between lenders, so you could be accepted by one but declined by another. Therefore before applying blind, it's far better to use an eligibility checker to check your chances of acceptance before applying, which searches multiple card providers and shows how likely you are to get each card.

If you do go on to apply, be aware that any application will leave a mark on your credit report, even if declined, which could impact your ability to get future credit (usually if there's multiple applications in a short time period). See Boost your Credit Score for full info and how to check your score for free, and What is a good credit score?.

All cards come with a credit limit, which is the maximum amount you can borrow at any one time. However, do remember that whatever you borrow will need to repaid.

The credit limit is set by the credit card provider and is usually based on factors such as your income and credit history, so you usually won't know how much you'll get until you've been approved.

You can request for your limit to be reduced, and in some cases increased, though you'd usually need to have used the card for a few months first. Your provider may also increase your limit automatically, though you can decline this.

Don't spend more than your credit limit or you'll likely be hit with charges. See our Credit limit too low? guide for more information and help.

Each month your credit card provider will send you a bill, which includes a statement listing all your spending for that period. There will be a total balance – so the amount required to pay it off in full – and a minimum repayment listed, along with a due date for payment.

Most cards waive interest on spending (though not cash withdrawals, which usually attract interest from day one) if you pay the money back in full and on time by this due date, so this is the cheapest option if you're able to.

However where you can't, ALWAYS pay at least the minimum amount. Failure to pay this means you're effectively breaking the contract and, in addition to a £10ish late fee, it will be marked as a missed payment, which leaves a negative mark on your credit file for up to six years.

To ensure you don't miss it, set up a monthly direct debit to automatically pay off the minimum amount (or a higher/the full amount if you can). If you know you won't be able to pay, contact your provider immediately and work with it to agree a different repayment plan.

See Danger: Minimum repayments for full info and our minimum repayment calculator, as it's costly and can take years to clear the card this way.

This will depend on a couple of things – the amount you owe and your credit card provider's rules.

A typical minimum repayment will be around 1-2.5% of how much you owe (usually including any interest or charges, such as late fees) or £5-£25, whichever is higher.

For example, a lender's rule might say something like 'Greater of 1% of balance plus interest or £5'. If the full amount on your statement was £1,000, including any interest or charges, the minimum repayment would be £10. As this is higher than £5, this is the lowest amount you'd need to repay. If you owed £200, you'd need to repay at least £5 as 1% is only £2.

For purchases, if you don't clear the card in full, your credit card provider will start charging interest. This is usually on the full statement balance and from the date you made each payment, regardless of how much you have since paid off. For example, if your bill was £400 and you paid off £350, leaving £50 outstanding, you would still be charged interest on the full £400 until fully repaid.


Cash withdrawals are usually treated differently and you'll usually pay interest (sometimes at a higher rate) on it immediately. Some cards will also charge you a fee for taking out cash, which is often around £3 each time, so it's best avoided.

The interest rate is calculated as an APR, which stands for annual percentage rate. A rate of around 19%-22% is typical, though this can run as high as 60% for poorer credit scorers.

There may be different interest rates for the type of activity you're doing, for example 19.9% for purchases and 23.9% for cash withdrawals. If this is the case, the amount you repay will go towards clearing the most expensive debt on your statement first, which is known as 'allocation of payments'.

Certain credit card activity is reported and visible on your credit report, including how many credit cards you have, your credit limit(s), if you've made cash withdrawals and the amount you owed when the credit card company last sent an update to the credit reference agency.

Importantly, it also records your repayment history. If you pay the minimum payment amount (or more) and before the due date, this will generally have a positive impact on your score, as it shows other lenders a track record of successful payments.

However, any missed payments, busting your credit limit or frequently using the card to withdraw cash will usually have a negative impact, as you could be deemed a risk to lend to. This can also have a lasting effect, as missed payments can remain on your credit file for up to six years.

Pros and cons of credit cards
Credit cards are often, rightly, demonised. Used wrong, they're debt cards that cause nightmares. Yet equally debit cards (ie, bank cards) are debt cards too for those who are overdrawn and use them wrong. Plus these days, with 40% APR overdrafts, debit cards can be far costlier than credit cards.
If you don't have a credit card because you've been burnt in the past, or don't trust yourself with one, then don't touch them. Don't read on. Stop here. Yet if you don't have one because you just think they're all bad, think again as you could be giving up important protections.
We've developed a short list of pros and cons of credit cards below to help you understand a bit more about how they work and the benefits they can bring.
✔️ Pros

Extra protection on purchases

Anything you buy on a credit card that costs £100 to £30,000 (so even if you only pay 1p of it on the card) is given Section 75 protection, which means the card firm's jointly liable with the retailer for the ENTIRE amount if something goes wrong. This is hugely powerful and another lifeline if the retailer goes bust or won't play fair. See credit card refunds and protection for full info.

Can offer cheap borrowing or rewards

There are many different types of credit card (as we explain further below) with some offering 0% interest – so at zero cost – and others that pay cashback or reward points to use them. So a credit card used right can save or make you £100s or even £1,000s. Plus pay it off IN FULL each month and you'll never pay interest, even on a standard card.

Can boost your credit score (so other borrowing can be cheaper)

A well managed credit card (staying within the credit limit and paying at least the minimum on time every month, though better to clear IN FULL) can improve your credit score as it evidences your ability to stick to an agreement and, ultimately, repay. As you're deemed less risky, this can lead to lower rates or greater chances of acceptance for other products, such as loans or mortgages.
⚠️

Cons (things to look out for)

Avoid if you already struggle with debt

If you know you couldn't trust yourself not to spend more than you could afford to repay, then a credit card may do more damage than good. Equally if you're already in debt, try and refrain from taking on more, instead see our see our Debt Problems guide for what to do and where to get help.

Beware the minimum repayment spiral

You MUST pay at least the minimum repayment to stick to the agreement, but beware doing so as interest can soon mount up. Always have a plan to pay back the balance or the interest can soon add up and the amount you owe can easily spiral to levels you can no longer afford.

Can wreck your credit score for years (and prevent you from getting other borrowing)

A badly managed credit card (missing or late payments and exceeding the credit limit) can damage your credit score as it shows other lenders that you could be risky to lend to, and they may not get their money back. This is important as this can tarnish your credit file for up to six years, which may mean it's harder to get other types of borrowing, or the rates you're given are much higher.
Different types of credit card explained
Which credit card is best?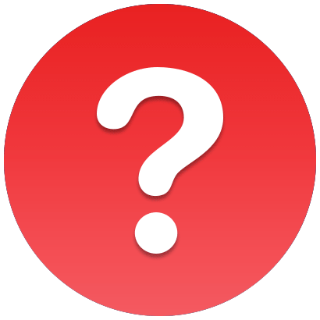 This is one of the most difficult questions we're asked. The issue is that the question wrongly assumes all credit cards are the same type and do the same job.
Some are best for spending on, others for borrowing, travelling abroad, protecting purchases, giving rewards and more. To help ensure you have the right card(s) for the right purpose(s), simply answer each of the questions below to find out if you can save.
See which credit cards you've the best chance of getting, in your own personal best-buy table.
Usually, applying is the only way to know if you'll be accepted for a credit card. Yet that marks your credit file, affecting your ability to get future credit. To help, our tool uses a 'soft search' to find your chances of acceptance before applying.

Check your chance of acceptance
Have your say in our forum!