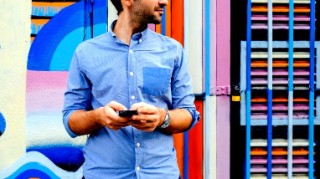 Guide to 5G
What is 5G, how to get it and how much does it cost?
Mobile data speeds are about to get a lot faster now that EE, Three, Vodafone and O2 have launched 5G for some. It's a gradual roll-out, with most of the UK expected to have 5G in 2022. We'll run you through what it all means for you, including how to benefit from this new tech and what it costs.
What is 5G?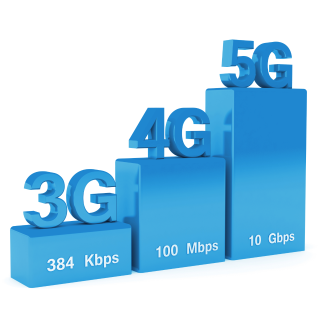 Put simply, 5G is the fifth generation of the technology used to deliver the mobile internet, ie, to get online on a mobile or dongle without needing to connect to a cable or Wi-Fi.
Being more modern, it promises to be up to 100 times faster than 4G and 2,000 times faster than 3G – the type of technology you're probably familiar with as they're what appear on most phones when you go online using your mobile's network. Whether those speeds are achieved, only time will tell.
It won't replace these, but instead will be another 'layer' on top which runs at much higher and faster frequencies. This means more information can be carried, enabling it to deliver lightning-fast speeds. EE – the first network to launch its services in the UK – promises it will offer 'a near-instant connection'.
As you will see from this guide, 5G has limited availability and is very expensive, so if you're on the lookout for a new phone or Sim, you will probably instead want to use our Cheap Mobile Finder to compare 50+ retailers and resellers to find your top deal. Also see our Cheap Mobiles, Cheap iPhone, Cheap Samsung and Best Sim only guides.
How can I get 5G?
Although 5G is starting to arrive in the UK, only a small number of people will initially be able to get it. First up, only a limited number of the most modern handsets are actually compatible with 5G – with no iPhone option yet. Plus the number of networks to offer it is limited, and even then it's only in some cities...
Which networks offer 5G?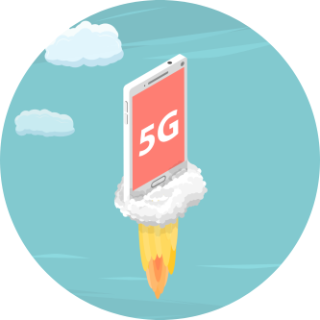 Right now the list is fairly limited, but it's growing all the time. Several mobile networks, including EE, Sky Mobile, Tesco Mobile, Three and Vodafone, offer 5G Sim-only contracts in addition to deals which include the handset, with the models currently available and Sim-free pricing where available.
For a full list of handsets which support 5G and networks which provide 5G Sim contracts, check our Cheap Mobile Finder tool.
How much does 5G cost?
To illustrate the current cost difference between 4G and 5G, we've compared the cheapest pricing for a 5G Samsung Galaxy S20 FE (Fan Edition) versus its 4G counterpart.

Deal
Upfront cost
Monthly cost
Data allowance
Total over 24mths
iD Mobile contract (via Mobiles.co.uk)
£150
£26
50GB
£774

Handset bought outright + cheapest 5G Sim (Three)

£649

£7

12GB

£817

iD Mobile contract (via Mobiles)

£150

£23

50GB

£702
Handset bought outright + cheapest Sim (Three)
£539
£7
12GB
£707

The cheapest way we could find to get a 5G handset and Sim with a reasonable level of data (as most use under 3GB each month) is via a 24-month contract deal from iD Mobile. Via a mobile reseller it costs £774 over 24 months, yet a comparable 4G deal is £702 over 24 months – a price difference of £3/mth or £72 over two years, suggesting the gap between 4G and 5G is closing.

We've concentrated on the Samsung Galaxy FE here for comparison, though you should always compare the costs of buying your chosen handset outright and pairing with a Sim-only deal, as this provides a benchmark to compare contract costs against – and can be cheaper.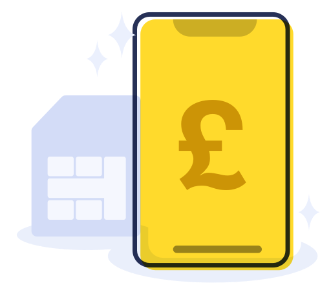 As we've said, upgrading to 5G won't come cheap, but if you're determined to do it, then at least do it in the cheapest way possible – though early adopters often pay more. Here are our top tips to find the best deals:
Contract deals can be the cheapest way – though never just go direct to the network. We'd usually say if you had the cash, then as a rule it'd be cheaper to buy a new mobile phone upfront and pair with a cheap Sim, as two-year contracts generally come at a hefty mark-up.

Yet special deals from cheap mobile resellers such as Mobiles.co.uk* (owned by Carphone Warehouse) and MobilePhonesDirect can undercut the cost of buying upfront – though deals direct from the big networks are almost never competitive, so always compare before signing up.

Use our Cheap Mobile Finder to compare 50+ retailers and resellers, including all the major networks to find your top deal.


Prefer to buy upfront? How to spread the cost of a new handset interest-free. If you want a snazzy phone but can't afford to buy the handset upfront, you're best off saving up. But if you really can't wait, then instead of paying mobile providers' inflated prices, you could opt for a way to buy it now, but pay no interest.

A 0% spending credit card lets you spread the cost, though once you've bought your phone, stash the credit card in a bowl of water in the freezer so you won't be tempted to use it again. You can then pair it with a cheap 5G Sim-only deal. Sites such as as Compare My Mobile* have 5G filters which makes it easier to compare and find the best deal.
Is 5G worth it?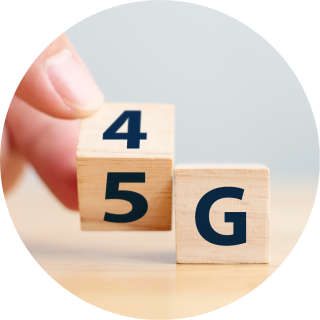 Unless you're desperate for lightning-quick speeds, for most it is extremely expensive – plus your choice of network and phones are currently limited.
However, early adopters often do pay more, so we would expect to see 5G prices drop in time as more networks offer it and availability across the UK increases. In fact, it's likely to eventually become the norm.
For our top-pick 4G contract deals and cost-cutting tips, see our Cheap iPhone and Cheap Samsung guides, and our Best Sim only deals if you're happy with your current handset.
5G networks and phones Q&A
The usual way to get online is to use a broadband connection that is delivered to your home via a telephone line or cable. A Wi-Fi router is then connected to create a wireless signal. A 5G connection uses a mobile network with no need for physical wires, so ultimately they're different concepts.

Yet it's a question some ask as there's a possibility that 5G speeds could rival those delivered by your home connection – Vodafone is already promising faster speeds via its 5G network than current average download speeds from home broadband. If fulfilled, this could result in some ditching their standard broadband, but as firms continue to invest in upgrading wired connections, it's likely a long way off.

With 5G being mainly about speed, Three claims that its 5G network is up to 10 times faster than the current 4G network. To put that into perspective, Rootmetrics observed a peak 5G performance of 478.1Mb/sec in Liverpool on the EE network, but said a speed around 200Mbps was the average – that's ultrafast broadband territory. As 5G is still being rolled out, even if you're in a 5G area the speed you get will depend on a number of factors.

5G officially arrived in the UK at the end of May 2019, though only two networks – EE and Vodafone – initially offered 5G plans. But since then, all four major networks now offer 5G in selected areas, although coverage is not widespread just yet.

We're also still a long way off full coverage, with EE currently targeting 2022 as the year the whole of the UK should be able to access 5G on its network.