What fees will you pay?
Stamp duty, mortgage fees and more
Get Our Free Money Tips Email!
For all the latest deals, guides and loopholes - join the 12m who get it. Don't miss out
Updated November 2017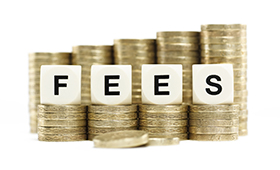 There are a raft of fees, charges and taxes you'll have to pay before (and after) you can get your hands on the keys to your new home.
This guide explains what extra costs you'll need to factor in when arranging a mortgage and buying a home. We've included a list of what you'll have to shell out, when you'll need to pay the cost, and who you'll need to pay it to.
Costs before completion
Mortgage fees
Paid to your lender
Most products have at least one mortgage fee, if not two - the mortgage arrangement and the mortgage booking fee. Here's how they work:
Arrangement fee
The big fee lenders charge is the arrangement fee. In the past, this covered a lender's administration costs. Now it's a key part of the true cost of a mortgage, along with the interest rate.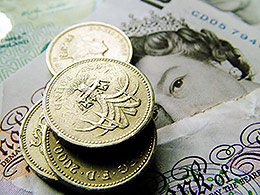 It can also be called a product fee, or a booking fee or application fee. In fact, your lender can conjure up any name for it.
Before you choose a mortgage, always look at the fees. There are two things you need to think about:
Beware low rates disguising high fees.

Cunning lenders often use high fees to make their interest rates look more attractive, so they rise up the best buy tables. Some charge fees of £2,000+. Expect to pay a fee of at least £1,000 to secure an attractive rate.

Is a low or high fee best?

Whether it's best to go for a high fee/low-rate deal, or a low fee/high-rate deal depends on the size of the loan you need. Generally speaking, higher fees work better for larger loans. Benchmark some top rates (with and without fees) using the MoneySavingExpert Mortgage Best Buys tool, then use our Compare Two Mortgages Calculator to see the effect.
The lender will usually offer you the option to pay the arrangement fee upfront (at the same time you pay any booking fee) or, you can add the fee to the mortgage. The disadvantage of adding the fee to the mortgage is you'll pay interest on it, as well as the mortgage, for the life of the loan. But if you pay the fee upfront, there's a chance you could lose it if anything went wrong with the purchase.
So what should you do? Luckily, there's a trick you can use here to ensure that you don't lose the fee, but also don't pay interest on it.
"Add the arrangement fee to the loan - but pay it off immediately."
This is how it works...
If you add the fees onto your mortgage, it protects you from losing any part of the fee paid upfront if your mortgage (or property purchase) doesnít go ahead for any reason. Don't worry about it affecting your loan-to value band, adding it won't.
Saying that, if you are at the top of a band, particularly if it's 95%, the lender might not allow you to add it. So do check.
To avoid paying interest on the fee, if you can, quickly 'overpay' after the mortgage completes. Lenders usually allow overpayments of 10% of the balance each year without penalty, so you should be fine - but, again, it's best to check so you're safe not sorry!
How much? £0-£2,500
When do I pay? Either on mortgage application or add it to the loan
Who do I pay? Your lender
Will I always have to pay this fee? No
Do I need to pay upfront or can I add it to my mortgage? Either
Booking fee
Some lenders charge a mortgage booking fee to secure a fixed-rate, tracker or discount deal - it's sometimes also called an application fee or a reservation fee. It's unlikely you'll be charged more than £100-£200.
Find the best buy mortgages
If you're ready to get a mortgage, tell our Mortgage Best Buys tool what you want, and it'll speedily find the top deals for you.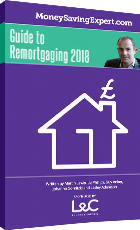 Ready to remortgage?
If you want to change mortgage, this free guide has tips on when you should & shouldnít remortgage and how to grab top deals.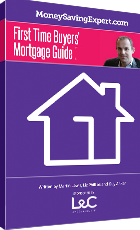 Ready to get a mortgage?
Want to get on that first rung? Our free guide helps you find the cheapest mortgage and boost your chances of getting accepted.
Valuation fee
Paid to your lender
Lenders charge this to check how much the property you're buying's worth - which can be different to what you've offered for it.
They do this for their security, so they can be sure that if things go wrong and you fail to repay, they can repossess the property and get a decent amount for it when sold. The cost of the valuation survey varies according to lender and purchase price, but budget for about £300-£400.
Special rule in Scotland. Here, the seller must provide a Home Report, which includes a valuation. If it's dated within the last 12 weeks, your lender may accept a retype instead of a new valuation, so ask.
You might be able to persuade the seller to get an updated version of the valuation if it's old. It may cost them, but it can help them entice buyers. Make sure the lender you're planning to use accepts reports from the valuer the seller used, as each lender has an approved panel.
How much? On average £300-£400
When do I pay? At mortgage application (often together with the mortgage booking and mortgage arrangement fee)
Who do I pay? Your lender
Will I always have to pay this fee? No, some lenders will pay it for you
Do I need to pay upfront or can I add it to my mortgage? Pay upfront
Survey fee
Paid to your surveyor/lender - optional but advisable
No, we havenít repeated ourselves here. While a valuation is for the lenderís benefit to confirm the property exists and is satisfactory security for the loan, a survey is a more thorough inspection of the property for your benefit.
It can spot damp, structural problems, plumbing issues and other potential snags. You donít need to do a survey, but doing one can be useful to check you're buying a home in good condition. Plus many buyers use the information gained in the survey to renegotiate on price.
If you donít get a survey and something turns out to be wrong with the property at a later stage, youíll have very limited options. The lenderís valuation will offer you no protection, in fact the valuer might not even enter the property Ė they might just drive past to make sure the property exists.
You can pick your own surveyor but itís worth asking the lender how much to upgrade the valuation they will instruct to a survey. As you should only need to pay the difference in price, it should theoretically be cheaper. You need to make this clear at the application stage so ask the lender or your broker to check for you.
Frustratingly, you could fork out for the survey only for the purchase to fall through, so an advantage of organising it yourself separately is you can leave it until the last possible moment. Ideally youíd do it after the mortgage offer is in place but before you contractually commit to buying the property (i.e. exchange of contracts or conclusion of missives).
Even if you are unlucky enough to end up paying for two or three surveys, the consequences of buying a property that turns out to have structural problems can be far more devastating. So think very carefully.
How much? £400-£700 depending on survey type
When do I pay? When you commission the survey
Who do I pay? The surveyor (or the lender if they arrange it for you)
Will I always have to pay this fee? No, surveys are optional
Do I need to pay upfront or can I add it to my mortgage? Pay upfront
Broker fee
Paid to your broker- if it charges
If youíre using a broker, it may charge you a fee. But there are brokers who get their cash only from the commission a lender pays them, so are fee-free to you.
Where you pay a fee, it can be anything from a fixed fee of £300 to 1% of the loan amount (£1,000 per £100,000), which can be expensive.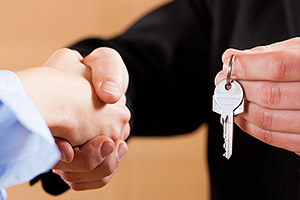 What you pay can also depend on whether the broker is going to keep the commission it gets from a lender. A good broker may be willing to reduce your fee if they are getting decent commission. Always ask.
Beware brokers who ask for the fee upfront, as with most fees paid in advance, you could lose it if you later decide not to go ahead.
Our Finding a Broker guide includes up-to-date fees charged by the major brokers.
How much? £0-£500 (assuming the broker also keeps their commission)
When do I pay? Varies depending on broker, usually completion
Who do I pay? Your broker
Will I always have to pay this fee? No, some brokers are fee free
Do I need to pay upfront or can I add it to my mortgage? Depends on the broker but usually upfront or when the mortgage completes (but you can't add it to the loan)
Stamp duty
Paid to the Government
Stamp duty is the tax you pay to the Government when you buy a property. You'll need to pay your stamp duty to your solicitor, who will then pay it to HM Revenue & Customs when your property purchase completes.
There's no charge on properties of £125,000 or less, but above that, you are charged. The rates were changed in December 2014, so these are the new rates.
What stamp duty rate will I pay?
| Purchase price | Stamp duty rate - on that portion of the purchase price |
| --- | --- |
| Up to £125,000 | Zero |
| £125,000.01 to £250,000 | 2% |
| £250,000.01 to £925,000 | 5% |
| £925,000.01 to £1,500,000 | 10% |
| £1,500,000.01+ | 12% |
The easy way to find out how much exactly you'll need to pay is to use our Stamp Duty Calculator - this guide also has information on why you need to pay stamp duty and how you pay it.
How much? Depends on the price of your property
When do I pay? On completion
Who do I pay? The Government (usually via your solicitor)
Will I always have to pay this fee? No, not if your property costs less than £125,000
Do I need to pay upfront or can I add it to my mortgage? Pay upfront
Conveyancing fee
Paid to your solicitor
You'll need to pay your solicitor to cover the cost of all the legal work associated with buying a home. This includes conveyancing (dealing with the transfer of ownership), checking paperwork is in order and checking whether environmental factors, planning permission issues or other hidden nasties could cause you problems.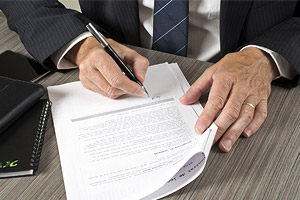 Some lenders (in England and Wales) will cover these fees Ė but only if you use one of their chosen solicitors that's on their panel. Or they may just give you cashback once the mortgage has completed.
If you use your own solicitor, this will need to be okayed with the lender, as your solicitor usually does the legal work for you and it.
Expect the total cost (which includes legal searches the solicitor has to order and add to your bill) range from £1,000 to £1,500, depending on how much your property costs. You'll usually have to pay the solicitor at several points during the buying process, as they incur costs on your behalf.
How much? Ranges from £500-£1,500
When do I pay? Throughout the process & on completion
Who do I pay? Your solicitor
Will I always have to pay this fee? No, some lenders will pay it for you
Do I need to pay upfront or can I add it to my mortgage? Upfront
Don't forget the Land Registry fee
Paid to the Land Registry
Compared to the other fees in this guide, the Land Registry fee is a drop in the ocean, as it's 'only' a few hundred pounds.
The Land Registry's job is to register properties under their owners' name. When you buy a property from someone else, the Land Registry charges a fee to transfer their register entry into your name.
This fee's dependent on how much your property is worth. Houses sold for between £100,001 and £200,000 will face a fee of £200, and those sold between £200,001 and £500,000 will need to pay £300.
This fee is another one that your solicitor will call a 'disbursement' and he or she will ask for money to pay it for you when you complete the property purchase.
How much? Up to £500, but depends on property price
When do I pay? After completion
Who do I pay? The Land Registry (via your solicitor)
Will I always have to pay this fee? Yes
Do I need to pay upfront or can I add it to my mortgage? Pay upfront
Costs after completion
Removal costs
Unless you can pile your belongings into the back of a car, factor in the cost of a removal van. These start at £100 for small local moves, but can easily cost up to £1,000 for shifting a family's worldly goods long distances.
Service charges, ground rent and upkeep
Once you've bought, there are likely to be further fees to pay. If you buy a leasehold flat (where you don't own the land - you effectively pay the property price to rent it from the freeholder for many decades), you'll almost certainly pay a service charge for the upkeep of the property and shared areas, plus ground rent to the freeholder.
Even if you own the freehold or are a joint freeholder with other neigbours, factor in maintenance costs as you will need to clean communal areas or fix the roof etc.
Furniture and extras
Currently renting a furnished place? Remember you'll need to buy everything, from beds and sofas to lawnmowers and carpets.
Don't leave anything out - curtains and paint cost way more than you think they will. Don't forget about the cost of white goods too, these can cost large. If the seller's including them and any other items in the sale, make sure your solicitor has them noted down in the contract. If it's not noted down, don't rely on it being there.
Then there are boring but essential extras: light bulbs, lamp shades, toilet brush, washing up bowl, door mats, hooks and extension leads. See how to furnish your pad for free using Freecycle and Freegle.
Your mortgage repayments!
Paid to your mortgage lender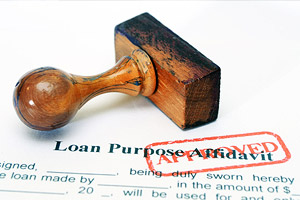 To work out your exact monthly repayment, you need to know the rate you'll be applying for. But if you havenít even started looking yet, you can use MoneySavingExpert Mortgage Best Buys tool to benchmark a realistic rate.
Either way, our Finding the Best Mortgage guide will tell you how to find a rate.
Once youíve got a rate, enter the details into our Mortgage Calculator to find out the monthly repayment.
Try adjusting the term up and down to see the difference it makes to your monthly payment, as well as the total amount youíll repay over the full mortgage.
Your mortgage payment's an ongoing cost and the first payment's also likely to be higher than your normal monthly payment as you pay interest in the month you get the mortgage, as well as for the upcoming month. So factor that in.
Now you know what you're facing, you're ready to find a mortgage. Use the Cheap Mortgage Finding guide to find the best deal for you.