Moving home checklist
Slash costs & make moving easier
Get Our Free Money Tips Email!
For all the latest deals, guides and loopholes - join the 12m who get it. Don't miss out

Jenny and Money Team | Edited by Johanna
Updated November 2016
It's just before you complete and move in. You're frantically packing boxes, sorting final bills and booking moving vans. But what else do you need to know about the place you're moving to?
This guide includes 10 last-ditch questions to ask, moving tips, plus ways to start savings immediately on your new household bills.
Top 10 last-ditch questions to ask sellers
To make your life easy remember to ask the previous owner these questions:
Compare removal costs
If you're moving without any furniture, (eg, from your parents' home, or you've been renting a furnished property), a car and a couple of mates will suffice. Even if you think you have a lot of stuff, hiring a van for a couple of hours might work out cheaper than a removal company. Try Travelsupermarket, Enterprise Car Club or Zipcar if it operates near you.
Redirect your post
If you don't know who is moving into the property you are leaving, use the Royal Mail's Postal Redirection service to ensure that any bills or other mail you've not changed your address on still reaches you.
Clean your new pad before you move
The house could be manky when you arrive, so if possible, tackle the grime before moving day. MoneySaver mrs_montgomery says:
Top tips to make moving day go smoothly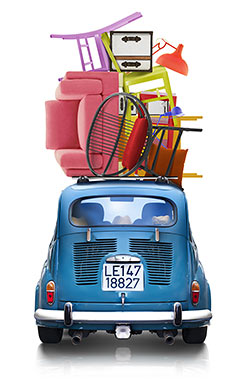 Moving is one of the most stressful things you can do, but a little planning can help ensure you're not tearing your hair out on the day:
Get free sofas, beds, TVs, fridges and more
Furnishing your new pad? Hundreds of top-quality goodies are available daily for free. It's all about web communities, and the big names are Freecycle and Freegle.
Get Our Free Money Tips Email!
For all the latest deals, guides and loopholes - join the 10m who get it. Don't miss out
Save £100s on your gas and electricity bill
Don't stick with the previous owners' energy supplier any longer than you have to. Those on providers' standard tariffs can save £100s a year by switching.
Register to vote
When you move, you donít automatically get registered to vote at your new address. If you arenít registered, you donít get a say on who represents you.
Deal with old residents' post the right way
You open the front door on moving day and there's a pile of post that isn't yours on the doormat. You can't open it (legally) and shouldn't chuck it.
Slash your boiler cover costs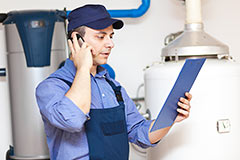 If there's a central heating boiler in your new pad, then consider getting cover for it. There's nothing worse than arriving home when it's cold to discover the central heating's packed up and there's no hot water. Everything else flies out the window while you frantically search for someone who'll fix it - and it won't be cheap.
Bag free £300 insulation for your new pad
If you receive certain benefits, there's wads of free cash on offer to install loft or cavity wall insulation. These can cut bills by £300/yr. Each normally costs about £150. But to fulfil energy efficiency obligations, some firms do it free. For a full how-to, see Free Insulation.
You usually have to be receiving child tax credit and have an income of £16,010 or under, or be on benefits such as pension credit, to qualify. You can see providers' eligibility criteria in our Free Insulation and Boilers Guide.
A quick way to check if you qualify is to call the Energy Saving Trust on 0300 123 1234 (England), 0800 512 012 (Wales) or 0808 808 22 82 (Scotland).
Check 'n' challenge your council tax band
Up to 400,000 homes in England and Scotland may have been in the wrong band since the early '90s. If you live in one of those homes, you can get your band lowered and a backdated payout. First see if neighbours in identical or similar properties are in lower bands, via the Valuation Office Agency or Scottish Assessors Association.
Rent out your spare room for extra cash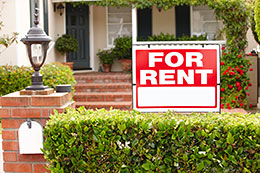 If you have a spare room and fancy making some extra cash, you could always rent it out. If you do, you've two options to legitimately reduce tax, but you must choose one of them:
Can you buy the freehold to your place?
Considering buying a leasehold flat? Some freeholders charge £10,000s in management fees for things you could do for a fraction of that. Luckily, in England and Wales, owners are often entitled to buy freeholds at a fair price - reducing outgoings and potentially adding to the sale value.
Give yourself a full money makeover
Moving house is the perfect time to assess your finances. You'll be signing up to new services anyway, so could save £1,000s on your previous bills by ensuring you grab everything cheapest.