Struggling to pay your mortgage?
Ways to get back on track if you're worried about your payments or need mortgage help
Millions are struggling with rocketing mortgage interest rates, worried about how they'll pay mortgage payments £100s more than what they've been paying. If you're anxious about how you'll make your mortgage payment, we've tips on how you can ease the pressure, including the Government's new support measures.

Already behind on your mortgage repayments?
This guide is aimed at homeowners who've NOT yet fallen behind on their mortgage payments (in other words, those who are not yet in mortgage arrears). If you are already in arrears, see our guide to Mortgage arrears.
Worried about your mortgage? Don't delay, act now
Many on older fixed-rate deals will be moving from interest rates of under 2% (or even 1% in some cases) to the current best-available rates which are nearer to 5% or even 6%, meaning you'll need to find often £100s extra each month.

It's best to do everything you can so you don't fall behind on your mortgage. That's because being in mortgage arrears can seriously affect your credit file and your ability to borrow in future (see our guide on How to improve your credit report). At worst, persistent arrears could result in you losing your home – in other words, repossession.

This guide takes you through practical steps to ease the pressure of higher mortgage costs.
For all the latest deals, guides and loopholes simply sign up today - it's spam free!
Step 1. Reassess your finances
If you're struggling with your mortgage, then doing a deep-dive into your existing finances should be your first priority.
Go through your budget in detail
This way, you can see if there is any spare cash available to put towards your mortgage. Use our free Budget planner to help you.
If not, go through all of your outgoings carefully and use our Money makeover guide to help trim your costs down as low as possible. You'll then be able to see if you can meet your mortgage payment, or if you need to do more.
Are you entitled to any benefits?
If you've lost your job, get in touch with your local Jobcentre straightaway while you look for work.
Even if you're still working, check if you're one of 1.9 million missing out on Government support. Some with a household income as high as £40,000 could still qualify for Universal Credit, for example, especially if you've kids and/or high rent costs. There's no guarantee you'll get anything, and many with much lower incomes than this won't, but it's worth checking.
Use our 10-minute Benefits Checker guide to find out if you're eligible for help.
Claim on any mortgage payment protection insurance you have
Mortgage payment protection isn't a legal requirement of taking out a mortgage – it's something you choose to pay extra for (and it can be quite expensive), so many don't have this option.
Normally it'll pay out if you're unable to work through accident or illness, or if you're made redundant. If you're still working but struggling with finances, it probably won't be much help. These are the main types of insurance you might have – do check:
Mortgage payment protection insurance (MPPI). This is an insurance policy that promises to make the mortgage repayments for you if you can't work due to accident, sickness and sometimes unemployment (normally as a result of redundancy – it's not going to pay out if you simply decide to resign without another job).


Accident, sickness and unemployment policies. These pay out a pre-agreed amount based on your earnings, not your mortgage, for up to two years.


Income protection insurance (IP). This pays out a pre-agreed amount based on your income in the event of accident or sickness, until you either return to work or reach retirement.
Can you claim Support for Mortgage Interest (SMI)?
Some people on benefits are eligible for government help with their mortgage payments. This is known as support for mortgage interest (SMI), which'll pay some of your mortgage interest for you. It's paid directly to your lender, but for you it's in the form of a loan, which you'll eventually need to pay back...
We've got full SMI details in our Mortgage arrears guide, but in brief:
SMI covers your interest payments for the time you can't afford them. It'll normally cover (some of) the interest on the first £200,000 of your mortgage.


The level of interest is set by the Government. Currently it's set at 2.65%.


You might not necessarily be able to claim it immediately. Depending on which qualifying benefit you receive, you might have to wait before SMI actually starts paying out.
Step 2. Check if new 'mortgage charter' support can help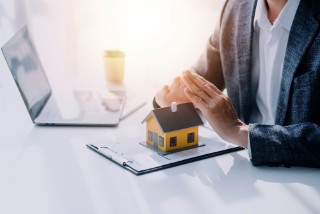 In response to the significant rise in interest rates, the Government has launched a new mortgage charter, alongside the Financial Conduct Authority, which regulates mortgages.
It's designed to enable lenders to offer flexible, short-term support if you're struggling with your current mortgage repayments – but not yet in arrears (if you are, skip to Step 3)
Lenders representing 90% of the UK's mortgage market have signed up to the charter, so chances are that your lender will offer this help (see the full list of lenders below).
We've a new guide and calculator explaining the mortgage charter in detail, but in brief:

- You can EITHER switch to interest-only payments OR extend your mortgage term.
- Neither option will have an adverse impact on your credit history.
- Both options will make your mortgage more expensive in the long-run.

Option 1:

Temporarily switch to paying interest-only

With a capital repayment mortgage (which is what most people have) your monthly payment covers the interest charged that month, and pays off some of the capital too.

This support option allows you to just pay the interest portion of the monthly payment for up to six months, the idea being that this may be a manageable cost while you sort your finances out. Once the six-month period is up, your mortgage will revert back to its capital and interest repayment structure.

For a full overview of how this option works – including how much it'll reduce your monthly payments by, and what it'll add to the total cost of your mortgage – see Switching to interest-only.
Option 2:

Extend your mortgage term

By lengthening your remaining mortgage term – say from 15 to 20 years – you spread the repayment of your mortgage debt over a longer period, thereby reducing the amount (of capital) you need to repay each month.

With this support option, you can choose how long to extend the term by, provided that it doesn't take you past your planned retirement age or the lender's maximum mortgage term. A term extension can last as long as you need it to (that is, it doesn't automatically snap back after six months), so this option can be a long-term measure if necessary.

If you extend your mortgage term under the mortgage charter support, it'll be possible to shorten it again (including partially), with no questions asked, as long as this is done within six months – any later than that and re-shortening your term will require an affordability check.

For a full overview of how this option works – including how much it'll reduce your monthly payments by and what it'll add to the overall cost of your mortgage – see Extending your term.
The following lenders are signed up to the mortgage charter:

Aldermore Bank
Bank of Ireland UK
Barclays
Bath Building Society
Buckinghamshire Building Society
The Co-operative Bank, including Platform and Britannia
Coventry Building Society
Danske Bank
Darlington Building Society
Earl Shilton Building Society
Ecology Building Society
Family Building Society
Furness Building Society
Glasgow Credit Union
Hinckley & Rugby Building Society
HSBC, including First Direct
Kensington Mortgage Company
Leeds Building Society
Leek Building Society
Lloyds, including Halifax and Scottish Widows
Loughborough Building Society
Melton Mowbray Building Society
Metro Bank
Monmouthshire Building Society
Nationwide Building Society
Natwest, including RBS and Ulster Bank
Newbury Building Society
Newcastle Building Society
Nottingham Building Society
Principality Building Society
Progressive Building Society
Santander
Scottish Building Society
Skipton Building Society
Suffolk Building Society
Teachers Building Society
Tipton & Coseley Building Society
TSB, including Whistletree
The Vernon Building Society
United Trust Bank Limited
Virgin Money, including Clydesdale Bank and Yorkshire Bank
West Bromwich Building Society
Yorkshire Building Society


Lender not on the list? Unfortunately, you can't access the new mortgage charter help, but that doesn't mean no help is available - see Step 3 below for more.
Step 3. Need more help or already in arrears? Contact your lender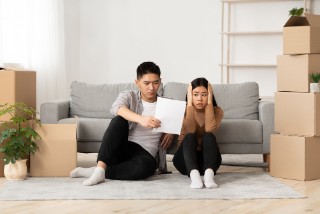 If the steps above aren't enough – for example, you need longer-term support than the six-months offered by the mortgage charter, or are already in mortgage arrears – then you'll need to speak to your mortgage lender without delay.
While falling into arrears will affect your credit file, simply contacting to your lender to discuss your situation and the potential options available won't.
Lenders are able to offer tailored support, under what's known as 'forbearance' rules. Some of options they can offer are similar to those in the mortgage charter, but they can be longer-term, involve the lender doing an affordability check, and can affect your credit file once in place. Full details are in our Mortgage Arrears guide, but in brief:
Reduced repayments. Where your payments are reduced from their normal monthly amount for a set time.


Repayment break. Where your payments are reduced to zero for a set time.
Switching temporarily to an interest-only mortgage. Here you are no longer paying off the actual loan itself, just the interest that's accruing. This could drastically reduce the amount you pay each month, depending on how far into the mortgage you are. If you're in the early years, it will make a small difference, but the closer you are towards the end of the mortgage term, the bigger the impact.


Extending the term of your mortgage. By lengthening the term – from 25 to 30 years, for example – you spread the debt over a longer period, reducing the amount that needs repaying each month.
While these options can help in the short term, be mindful that each of them will ultimately add to the cost of your mortgage over the longer term, so as soon as it's manageable make sure you switch back to your normal mortgage repayments.
Tailored support CAN impact your credit file
Where you agree to tailored support, this can impact your credit file (unlike the support provided in the mortgage charter).
Your mortgage lender should explain how any form of tailored mortgage support it's offering you will be reflected on your credit file. Typically it will result in:
An 'arrangement' marker being added to your credit file. This will likely be added where you've agreed to a short-term form of support, such as a temporary switch to interest-only or a payment reduction / holiday. This marker will be visible to other lenders, but will be removed when the arrangement comes to an end – although lenders will still be able to see that an arrangement was in place in the past (the effect of this should diminish as time passes).


Arrears appearing on your credit file. Again, this will likely be the case with a temporary switch to interest-only or a payment reduction / holiday – essentially in any scenario where you're not making your full, contractual monthly repayments. Arrears will remain outstanding until you've repaid them, unless your lender agrees to add them to your mortgage loan (known as 'capitalisation').

Even once you've made up any arrears, missed, late and under/partial payments can stay on your credit file for up to six years. However the impact of this should lessen over time, as lenders will usually pay more attention to your more recent credit history.
It's hard to say to what degree a mortgage arrangement or arrears could affect your future ability to borrow – much will depend on the rest of your credit history (see our top tips on Improving your credit report) and the particular lender you're applying to for credit.
However, if you're in arrears it's definitely better to be so while an arrangement with your lender is in place. This arrangement helps other lenders to understand what is happening, rather than leaving them in the dark about why arrears are or were accruing.
Got wider debt issues? Speak to a debt advisor
If you're finding paying your mortgage tough, there's a good chance you might be struggling with other repayments and debts too. If so, don't panic – no debt problem is unsolvable.
Take a look at all your debts together and try to manage and prioritise them. See our Debt help guide for a full checklist on how to do this.
If you've already cut back as much as you can and you're feeling overwhelmed, contact a debt charity to get free advice. The main ones are...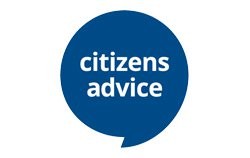 Citizens Advice

Full debt and consumer advice service. Many bureaux have specialist caseworkers to deal with any type of debt, including repossessions and negotiation with creditors. Find your nearest Citizens Advice centre or chat online with an adviser.

Tel: 03444 111 444 (option 3)
Opening times: Different for each bureau, so check your local branch for its hours, though they're all closed on bank holidays.

Web chat: Monday to Friday, 8am and 7pm (except bank holidays)
Advice NI offers a similar service for those in Northern Ireland.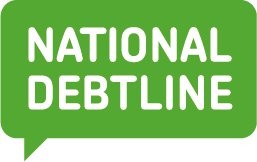 National Debtline

National Debtline provides free advice and resources to help people deal with their debts. Advice is available over the phone, online and via webchat.

Tel: 0808 808 4000

Opening times: Monday to Friday, 9am to 8pm, Saturday, 9.30am to 1pm
For all the latest deals, guides and loopholes simply sign up today - it's spam free!
Have your say in our forum!
Have your say...