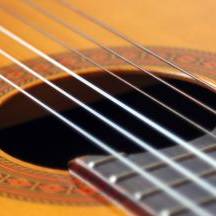 Today MoneySavingExpert.com launches the new bank charges protest song, "I fought the Lloyds and the Lloyds lost" by Oystar, and it's tipped as a massive chart hit.
The song's available for pre-orders at 50p from today, and is released on 7 January; meaning if it's in the charts, it'll enter on Sunday 13 January – just in time for the likely date of the OFT bank charges test case on Mon 14 January.
It takes roughly 30,000 downloads to be a number one and, with over 4.4m bank charges reclaiming template letters downloaded in the last year, there should be enough angry bank customers to easily push it to the top spot.
Martin Lewis, creator of MoneySavingExpert.com, says: "Hurrah. The biggest consumer revolution since the council tax riots has its own soundtrack. While it's a fun, catchy tune, make no mistake; this is a good old-fashioned political protest song like the best of them. It's about taking on the power of the big banks and winning. I, and many others, believe the penalty charges banks have levied are unlawful. To get it into the charts would be a tremendous victory."