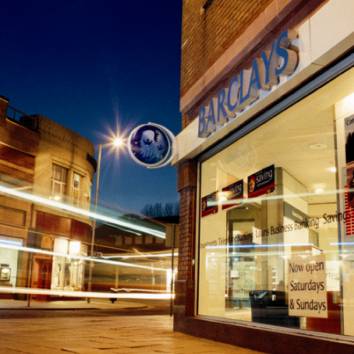 Barclays has today launched the current top-paying tax-free cash Isa at 3.61%. The deal, which includes a 1% bonus for the first year, is called the Golden Isa. However, you cannot transfer money from an existing Isa into it.
The account can be opened online or by phone if you are already registered with Barclays's internet or telephone banking services. Otherwise, you'll need to open an account at a branch.
While the deal is the current best-paying Isa, be warned that MoneySavers have reported major delays and problems opening Barclays Isas for the past two years.
However, the bank claims it has improved service so savers will not encounter similar problems this time.
Barclays spokeswoman Emma Austin says: "We now have an electronic process which means customers will see funds in their account and receive an account number as soon as they submit the application."
The bank has promised interest will be paid from the date you open your account if any delays occur. It also says last year it had the capacity for 3,000 online applications a day but this year it can handle more than 70,000.

Dan Plant, savings analyst at MoneySavingExpert.com, says: "This is the highest rate available on an instant access Cash ISA, so for that reason it is good news for savers. Yet Barclays launched similar accounts in both of the past two years, and both were nightmares for customers to open. This year Barclays seems to be talking the right talk, and we're keeping our fingers crossed it walks the walk too."
If you've yet to use your £3,600 tax-free cash Isa allowance for the 2008-09 tax year you have until Sunday 5 April. If you fail to act by then, you'll lose your allowance for the year.