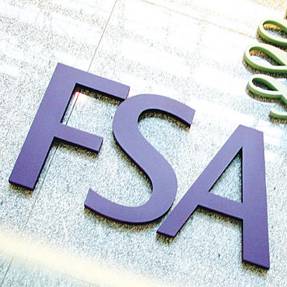 City watchdog, the Financial Services Authority (FSA), is proposing to increase the amount of protection given to savers to at least half a million pounds, in special circumstances only. In some cases, protection will be unlimited.
It wants those who suddenly run into a large sum of cash to have added protection from the Financial Services Compensation Scheme (FSCS), but only for a limited time.
Currently, savers' first £50,000 per person, per financial institution is protected. So if their bank or building society went bust they could claim compensation from the FSCS.
The plan is to increase that protection to £500,000 for those with cash from an inheritance, divorce, redundancy, insurance pay-out, property sale or pension lump-sum.
Savers would have their cash protected for up to six months, though it will be a strict condition that they came into that cash due to at least one of the six reasons above.
In addition, if someone gets compensation following a personal injury, the amount of protection will be unlimited and will last for 18 months.
The FSA will consult with the industry before deciding whether to go ahead with its plan. It will also need permission from the European Union before implementing it. A decision from the EU is likely by the end of the year. The FSA is unlikely to implement its plan until next year, at the earliest.
Thomas Huertas, FSA banking sector director, says: "Our proposals will protect people who have little or no choice about holding a high balance for a limited period over the current £50,000 limit. However, the FSCS is not intended to protect consumers who keep high account balances for a long period, so the extra protection will be time limited."
A separate review of the FSCS is due in September. The EU also plans to raise the protection limit across Europe, which could include the UK, to €100,000 (currently £93,065) by the end of 2010.