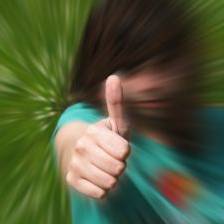 MoneySavers have given their thumbs-up to Barclays' top-paying Golden Isa despite fears savers would have to wait weeks for their accounts to be opened.
The bank's 3.61% tax-free cash Isa (which includes a 1% bonus for 12 months) is our current top-pick for depositing new Isa money, though you cannot transfer old Isas into it. However, savers who chose Barclays' Tax Beater cash Isa in spring 2007 and its Tax Haven cash Isa in spring 2008 were beset by huge delays in getting their accounts opened, with many losing interest payments as a result.
That led to fears of similar delays this time round, though Barclays promised a much better service when it launched the account last month. It said in 2008 it had the capacity for 3,000 online applications a day but that this year it could handle more than 70,000.
And MoneySavers who've opened the account have given a generally positive response on our forums.
One post from joolsybools says: "Despite last year's mistakes, Barclays seems to have sorted out the application process. I did mine online last night in about two mins without any probs."
Another post from Royal Minty says: "Simple and quick. I used online banking and got my Golden ISA account opened there and then."
Dan Plant, savings analyst at MoneySavingExpert.com, says: "For the past two years, Barclays' cash ISAs promised huge interest but delivered awful customer service, so this time around we expected the worst. Yet this year, MoneySavers' feedback has been almost 100% positive, a massive U-turn for the better."
Report your feedback on the Barclays Golden Isa feedback page on our forum.