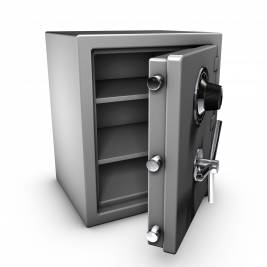 UK building societies have insisted they are still a safe haven for savers, despite a raft of major mutuals having their financial strength called into question this week.
The Building Societies Association (BSA) says the problems identified are more relevant to institutional investors, rather than individuals deciding where to house their money. However, some socieites have already run into serious financial problems over recent months, though no savers with them have lost any cash.
Ratings agency Moody's, which monitors the stability of financial institutions, this week downgraded the investment ratings on ten building societies, including the largest, Nationwide. It also downgraded three banks.
This effectively means it has lost some confidence in the sector, mainly due to the effect of falling house prices. Britannia, Chelsea, Coventry, Newcastle, Norwich & Peterborough, Principality, Skipton, West Bromwich and Yorkshire are the other societies affected.
Abbey, Alliance & Leicester and Standard Life banks were also downgraded.
BSA spokesman Neil Johnson says: "We are very surprised and disappointed with the downgrades. The actual credit ratings are targeted at institutional investors not individuals.
"The societies named are sound and consumers should have confidence in them. The key is also that no individual with money in a building society has lost money since the credit crunch started."
A number of building societies have run into financial difficulty since the financial crisis took hold and have had to be swallowed up by larger societies to protect savers' deposits. Most recently, Scotland's largest mutual, Dunfermline Building Society, was taken over by Nationwide last month.
In that case, anyone who had savings accounts with both organisations prior to the merger, maintained the £50,000 per person, per financial institution UK Government protection guarantee in both accounts.
Martin Lewis, creator of MoneySavingExpert.com, says: "The key, as ever, is the £50,000 guarantee. Making predictions about any bank or building society having serious financial difficulties is a dicey game, so if you're worried, ensure you stay below the £50,000 threshold.
"In the case of the Dunfermline, the Government acted swiftly to merge it with Nationwide so its customers were left unaffected. I think it's fair to at least hope, in the event any other societies were blighted by current financial troubles, a similar bail-out would take place, even in the worst-case scenario."
For more information on keeping your cash protected, read our Safe Savings guide.
Meanwhile, West Bromwich this week launched a 4.3% savings rate, fixed for a year. However, you only get the rate on the initial lump sum you deposit and can't access the cash for 12 months.