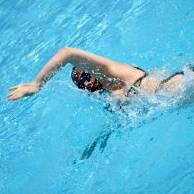 Swimming will be free for young people and senior citizens in England from today, as part of a new Government initiative.
Nearly 300 councils will be taking part in the scheme, which allows those aged 16 and under, and 60 and over, to swim for free at participating pools nationwide.
Local authorities involved in the programme will provide free swimming at all their public pools. Those eligible for the scheme will be able to swim for free as often as they wish at any participating pool, regardless of where they live.
You'll need to provide proof of age, while some pools require you to buy a card, costing no more than £2, to prove you've registered. The scheme will run for at least two years until March 2011.
Find out where you can swim for free, including a list of all participating local authorities.