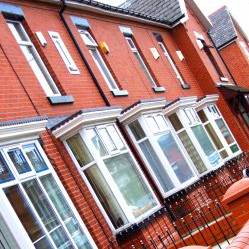 The Government today launched a scheme that allows some hard-up borrowers to defer mortgage interest payments for up to two years.
However, the Homeowner Mortgage Support scheme has failed to receive the support from a number of major lenders, and for this season, mortgage brokers have questioned its likely impact.
The main participants are the Government-owned, or part-Government-owned, banks. These include the state-funded quartet of Bradford & Bingley, the new Lloyds Banking Group (including Lloyds TSB, Halifax and Bank of Scotland), Northern Rock and Royal Bank of Scotland (including Natwest).
In addition, independent lenders Cumberland Building Society and Yorkshire and Clydesdale Banks are taking part. Under the scheme, borrowers can reduce their monthly payments, and the interest they miss is rolled up and added to the outstanding mortgage, to be repaid in the future. The Government guarantees those banks won't lose money if borrowers miss a mortgage payment.
However, mortgage giants Barclays, HSBC, Nationwide BS, and Santander (including Abbey and Alliance & Leicester) haven't joined the initiative, but have made a promise to implement a comparable scheme voluntarily.
To be eligible for the scheme, borrowers must have experienced a drop in income or a hike in mortgage costs. They must also have a mortgage under £400,000, have been making regular payments for five months, and be able to afford at least 30% of their monthly interest repayments. They also can't have more than £16,000 in savings.
Once accepted, your lender will move you to an interest-only mortgage, if you're not already on one. Then, it will defer up to 70% of your monthly interest for up to two years. The unpaid interest gets added to your mortgage so you will have to pay it back eventually, plus more interest on top.
Ray Boulger, from mortgage broker John Charcol, says: "This scheme will help a small number of borrowers. With such a small number of lenders on board, most of whom are Government-controlled, it says most of what you need to know about its likely success."
Martin Lewis, of MoneySavingExpert.com, says: "This scheme gives struggling borrowers who qualify for it breathing room until their income's increased and are able to repay the interest themselves.
"If it works, it's a paltry cost to keep things going, and if it doesn't, at least it's kept a roof over your head for a couple more years. Yet deferring interest will cost more in the long term, so only do it for as long as is necessary."