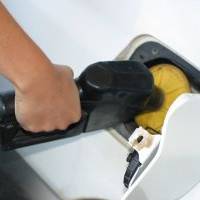 Fuel prices are rising at a faster rate than last year's spring and summer surge when petrol costs soared to a 120p a litre high.
But you can help cut the cost of filling up at the forecourt by searching for the cheapest fuel, and cut your petrol or diesel bills by driving carefully.
Figures from motoring organisation, the AA, show the average cost of petrol at the pumps stands at 95p a litre, up 4.45p in a month. The cost of a typical tank of petrol has risen by £2.23 in that time, it adds. The average cost of a litre of diesel is up from 99.8p in March to 102.7p now.
In that time, the Government put fuel duty up by just over 2p a litre but the AA still questions why prices have risen by more than the tax increases.
The motoring organisation says the cost of a barrel of petrol currently stands at about $50 (£34), compared to $146 in July last year when petrol hit 120p a litre. The price of a barrel is down by 66% yet petrol costs are only down by 21%.
AA spokesman Paul Watters says the cost of fuel is "rising faster than increases during last year's surge". He adds: "It is too hard to call how high they will go. A fair punt would be to assume prices may rise a little more."
Archna Luthra, MoneySavingExpert.com fuel analyst, says: "Just by driving more efficiently it's possible to chop around 60% off fuel costs. Drivers should focus on accelerating and braking gradually to massively boost fuel efficiency.
"In addition, nifty site Petrol Prices.com finds the cheapest fuel prices in your area."