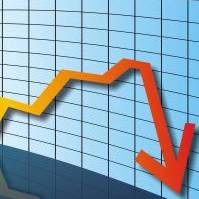 Egg Money cardholders will see the interest they earn on in-credit balances plummet from a top-paying 4% at present to nothing by mid-May.
However, if you've got the plastic, you'll continue to earn 1% back on everything you spend. And you'll soon be able to get a refund on many products bought on the card if you later find them cheaper elsewhere.
The Egg Money card, however, is not available to new customers but many MoneySavers will have one as we listed it as one of the top-paying cashback cards for years before it was taken off the market during the run-up to Christmas 2008.
Currently, Egg Money cardholders get 4% interest before tax on any positive balances, more than any instant-access savings account. From 24 April, that will plummet to just 0.5%, and from 15 May, no interest will be paid.
Egg puts the cull down to the falling Bank of England base rate – currently at a 0.5% historic low – plus the fact fewer than 5% of its customers tend to remain in credit.
From 15 May, cardholders will also get its new price promise. With it, if you buy an item worth over £50 on an Egg Money card and spot it cheaper anywhere in the world, you'll get the difference, up to £375, back if you inform Egg within 30 days of purchase.
This includes sale items but the main exclusion is that you can't buy the item online or compare it to an online price. You can only use this feature on up to four items a year.
Egg says this promise is a permanent fixture, so subject to any changes, will be particularly useful if you buy something immediately before a sale, such as during the Christmas shopping rush.