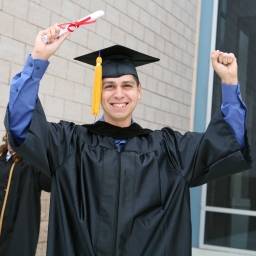 Hundreds of thousands of graduates could find it harder to obtain a credit card, loan or mortgage if they continually fail to meet student loan repayments.
From this month, the Student Loans Company (SLC) will report significantly late payers to credit reference agencies, if they took their loan out before 1998.
However, it stresses this measure is a last resort and it will contact borrowers first and give leeway to those who are genuinely struggling.
The SLC says 450,000 graduates have an outstanding balance on a pre-1998 loan, at its latest count. It is writing to 60,000 of these who are currently overdue.
If late-paying borrowers fail to contact the SLC within 28 days of it writing to them, a black mark could be applied against their name.
This can then be seen by other lenders when applying for credit. Since the credit crunch took hold in 2007, lenders have tended to prefer those with spotless repayment histories, and just one missed payment could scupper your chances of getting credit.
Before April this year, the SLC did not report late payers to credit reference agencies. The new deterrent on pre-1998 loans does not affect those who defer payment – an option available to those who earn less than £25,936 a year.
The SLC has also confirmed it will not report anyone who fails to pay a loan taken out from 1998-onwards, as it's virtually impossible to default. With these loans, your employer deducts repayments from your wages.
The SLC says in a statement: "We contact customers to pursue arrears, and as part of this work we will now be sending letters to those who are consistently failing to repay, requesting they contact us within 28 days.
"After this date, unless there are extenuating circumstances, customers who have not deferred and are not meeting their repayment obligations will be registered with UK credit reference agencies."
Separately, it's likely the SLC will charge negative interest on all student loans from September because March's Retail Prices Index inflation figure – which loan interest rates are pinned too – stood at minus 0.4%.